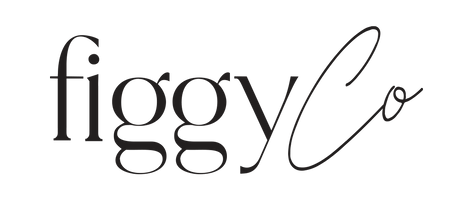 Facials will be returning in 2024
Figgy Facials
Stay tuned for some big things happening!
The Firm Believer

Anti-Aging/Restorative - 90 Minutes

$175

Restore your skin with the ultimate age-defying facial. Rooted in the ancient traditions of holistic care, this advanced treatment utilizing Tammy Fender products is customized down to the last detail to support wellness on every level—body, mind and spirit—revealing a beautifully illuminated complexion. Gentle and rhythmic massage techniques enhance circulation, custom blends of the purest botanical ingredients renew radiance, revealing an illuminated complexion. Includes LED red light therapy stimulating the skin's natural regenerative process. Also included is a microcurrent treatment improving elasticity and collagen production, diminishing wrinkles, fine lines and skin roughness,  as well as gua sha and/or cupping massage for lymphatic drainage, melting tension, and to lift & sculpt the face. The result is remarkably toned, lifted and luminous skin.
The Purifier

Deep Cleansing - 75 Minutes

$150

Ideal for acneic and congested skin, as well as those suffering from hormonal breakouts. This ultra-clarifying 75-minute facial utilizes LED to kill acne-causing bacteria, control sebum regulation, and soothe the skin. LED Blue light treatment also reduces activity in the sebaceous glands producing less of the oil that can plug the hair follicles leading to acne. It includes a deep cleanse followed by a gentle enzyme treatment that resurfaces and exfoliates.  It includes extractions on active blemishes as needed followed by an ice globe facial massage to help reduce inflammation.
The No Filter

Ideal for those concerned with hyperpigmentation and lackluster skin. This ultimate act of self-care restores your skin's glow utilizing  all OSEA products including hyaluronic acid, vitamin C, and an intense marine-based oxygen serum to give the skin a superior boost.  It includes a deep cleanse, Gua Sha massage, and lymphatic drainage. Expect plump and glowing skin while all your stress melts away. Your skin will adore the moisture and glow gained from targeted exfoliation, stimulation and hydration. This deeply nourishing facial therapy offering also includes a brightening hand and arm exfoliation and mask, plus a lip smoothing treatment to moisturize, firm, and tone dry and sun-damaged skin.
The Signature Figgy Facial

Ideal for all skin types. This customizable, high-performance experience addresses your skincare concerns and helps you achieve your skin goals. Expect real change  as your skin is instantly brought back to life to reveal a  fresh healthy natural glow.
Enhancements

LED Light Therapy or Microcurrent

Add-On to any facial- $35

Single Session - $50

Series of 3 sessions - $100 (save $50)

Series of 6 sessions -$180 (save $120)