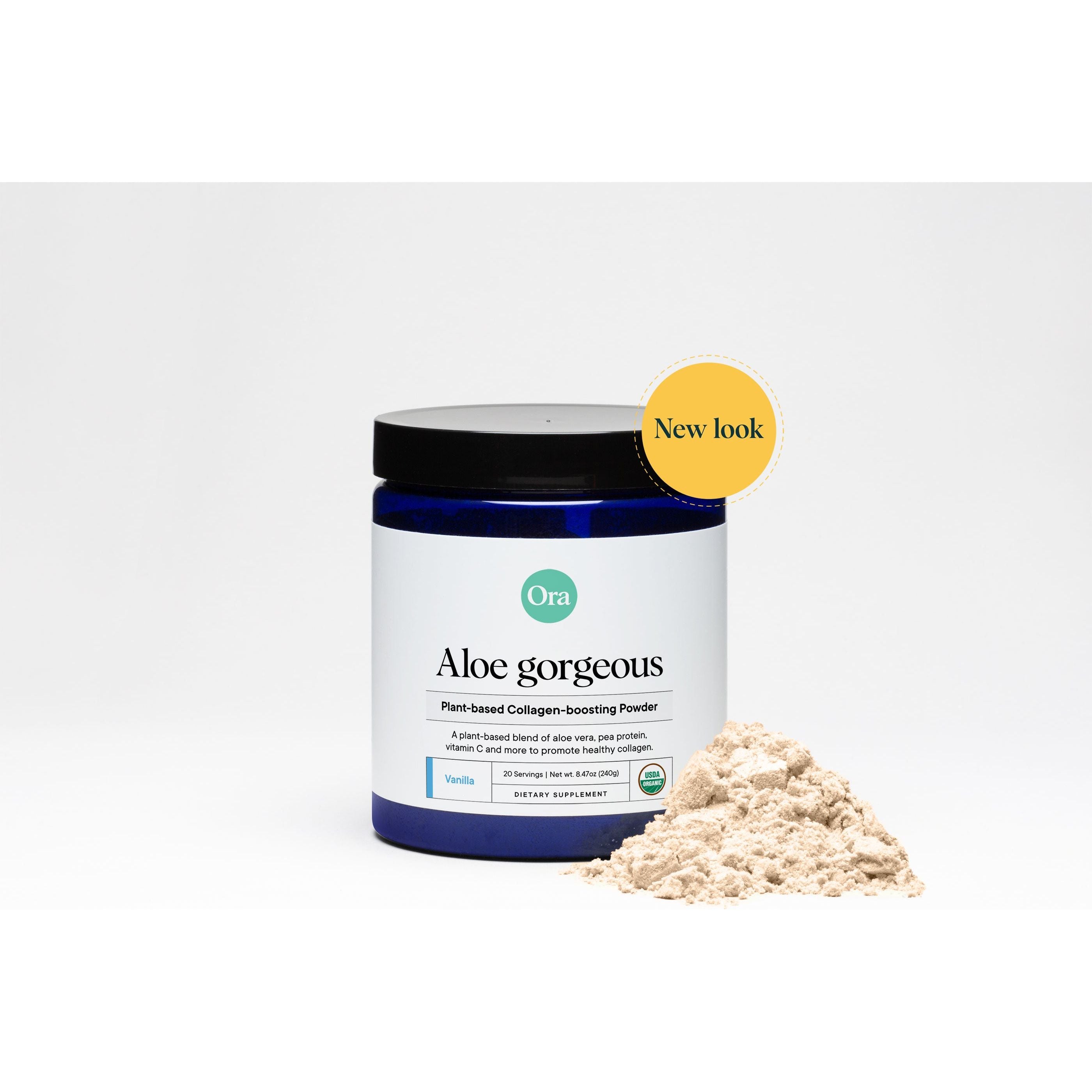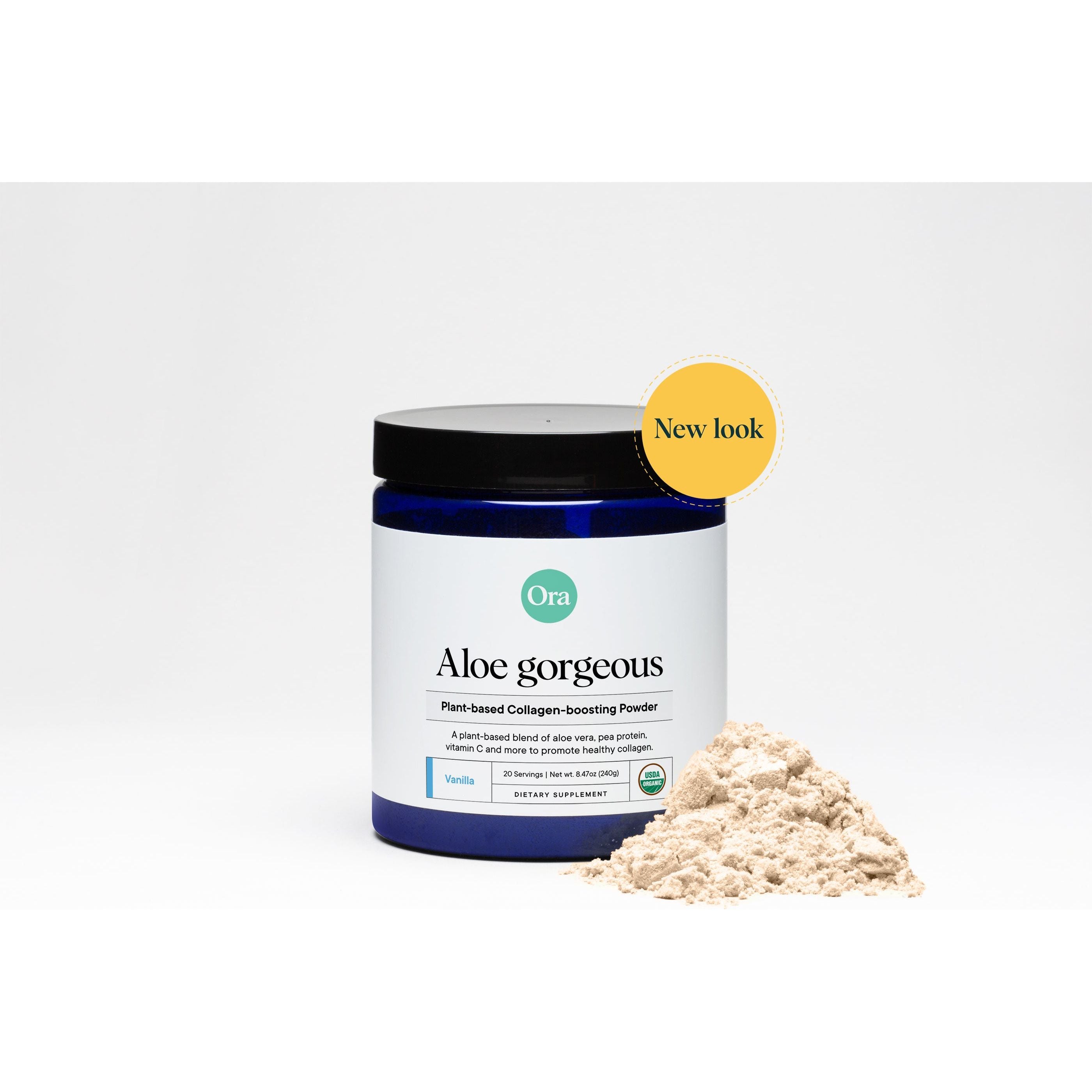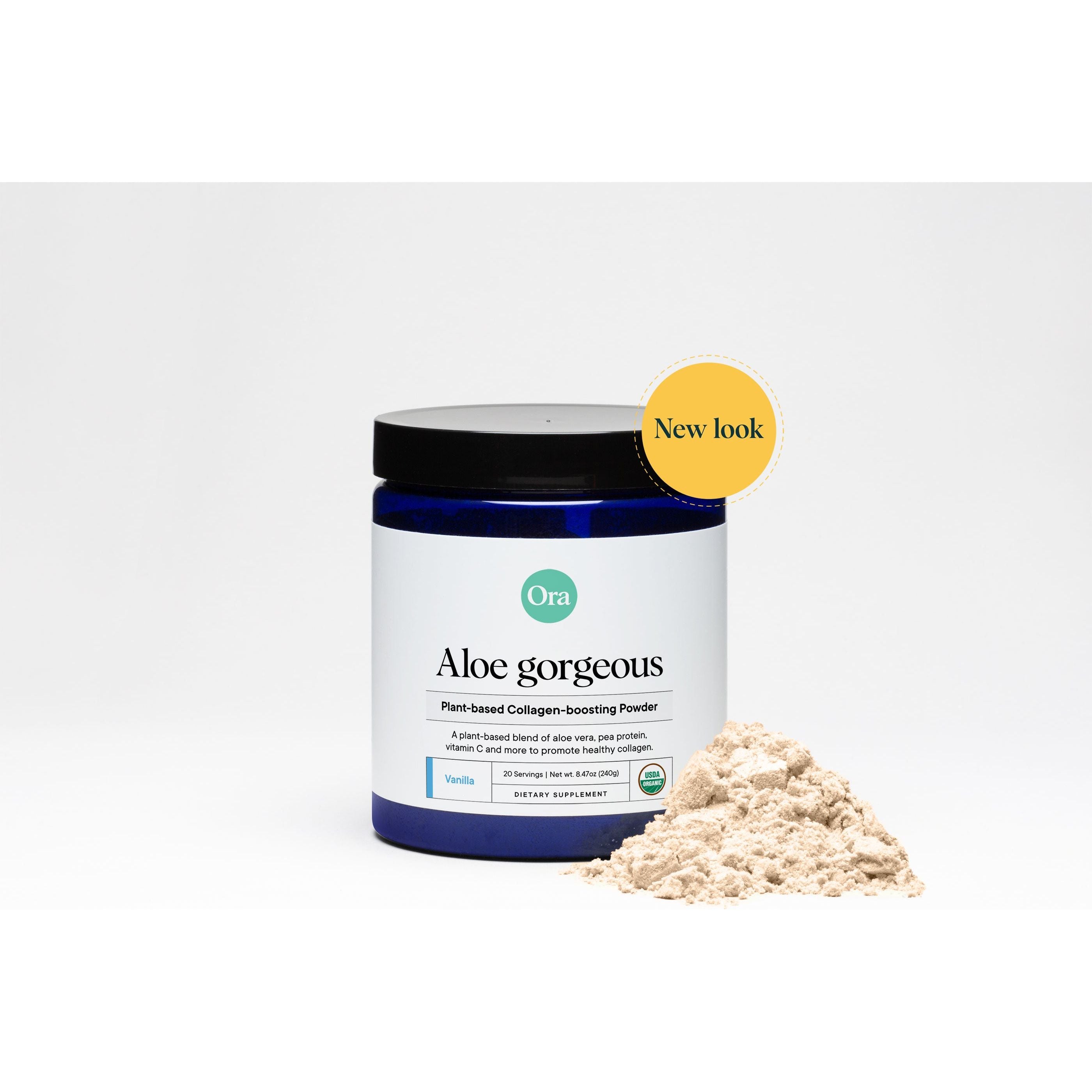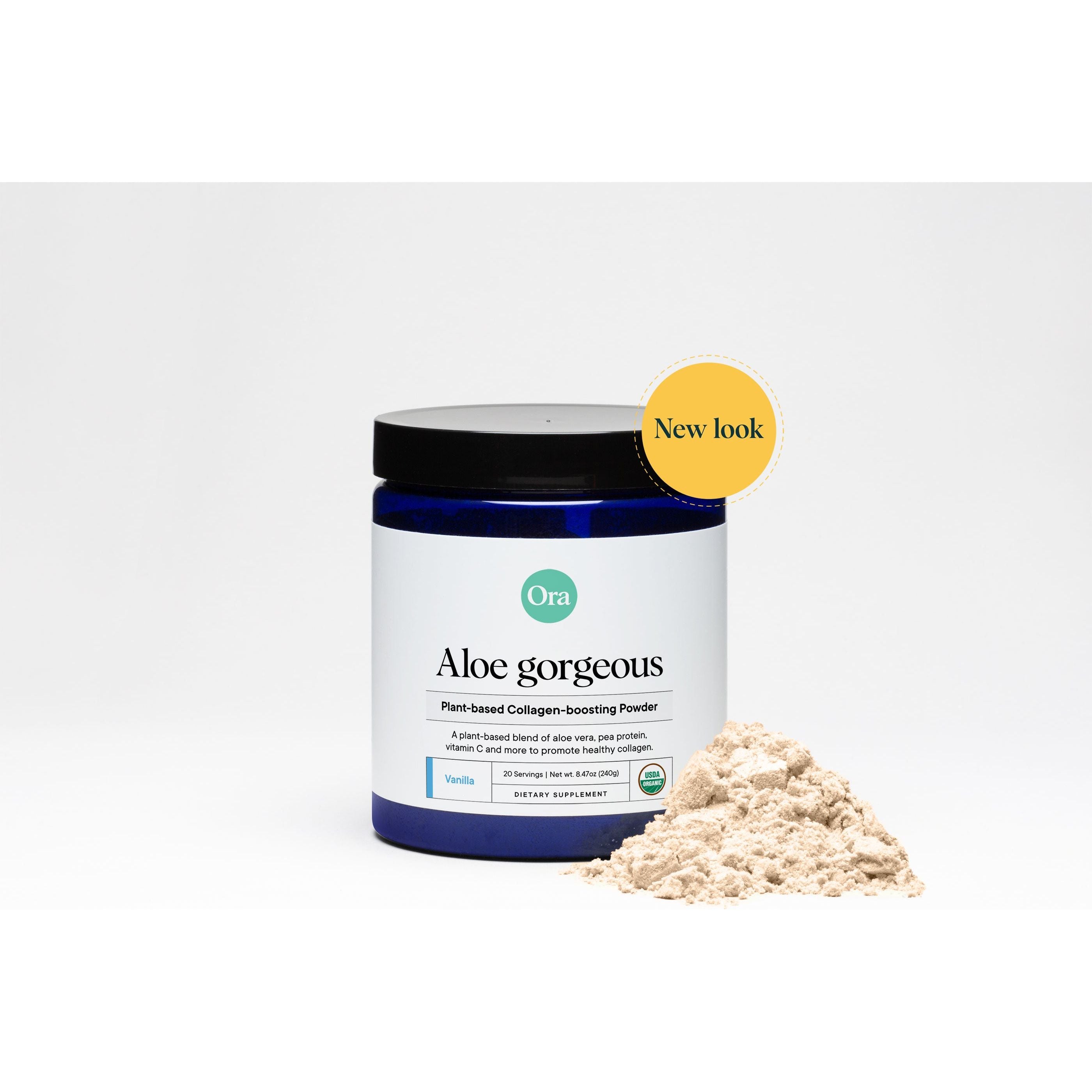 Ora Organic Aloe Gorgeous Collagen Powder - Organic Aloe Vera with Protein - Vanilla (20 Servings)
How does it help?
Our collagen-boosting powder contains aloe vera, pea protein, silica from bamboo, vitamin C from acerola cherry, and vitamin E from sunflowers. Combined these ingredients are the perfect mix for boosting your body's natural collagen making ability.
Getting technical
Aloe Vera is a polysaccharide which plays a huge role in bringing together amino acids in the body to help produce collagen. Collagen is formed in strands (assemblies) and studies show polysaccharides can potentially help create larger, stronger collagen assemblies - think of it as scaffolding to help quickly build longer, stronger collagen strands.
Amino acids are essential to collagen production and come from protein. Weve included 3g of organic pea protein in every serving because its naturally high in Lysine - an essential amino acid used in the creation of collagen.
Vitamin C is great for immune support, but also helps to regulate the synthesis of collagen, while vitamin E has been shown to help protect against collagen cross-linking and lipid peroxidation - chemical events in the body that are both linked to the aging of the skin.
Why we made this
Collagen powder typically comes from the skin and connective tissues of cows (and fish in the case of marine collagen). However, ingesting another animal's collagen doesn't guarantee your body will use it. Your body needs the right amino acids, vitamins, polysaccharides and nutrients to create collagen that will affect your joints and skin.
While some of those nutrients are contained in animal collagen, not all of them are, meaning your body will have to reroute vitamins and minerals from elsewhere to help you create collagen. We created Aloe Gorgeous to give you a superior alternative to animal-based collagen. Ours is formulated specifically to help boost your bodys natural production of collagen.
Third-Party Tested for Quality
We make products that are undeniably clean so that you and your families can trust youre getting the highest-quality nutritional products on the market.View our testing standards and see our Certificates of Analysishere.
What's in this product?
Organic Sunflower Vitamin E
Natural Vanilla Flavor
Organic Acerola Cherry Extract
Organic Aloe Vera Gel Powder
Organic Bamboo Whole Plant Extract
Organic Coconut Sugar
Organic Coconut Milk
Organic Pea Protein
Directions for use
We recommend adding one scoop of Aloe Gorgeous to your favorite smoothie, plant-based milk, or a warm (but nottoohot) coffee and other drinks.
When adding to drinks:For best results, add 1 scoop of Aloe Gorgeous to a cup and then add a dash of hot water and mix thoroughly to create a paste. Then add in plant-based milk or your choice of beverage and stir thoroughly!
Tips
Aloe Gorgeous has a subtle vanilla flavor that wont overpower your smoothie or your food. Its flavor is more of a supporting act and is best when added to other smoothies or drinks.
Looking for a delicious and quick recipe to sneak extra collagen-boosting power into? Try ourvegan chickpea cookie dough balls. Youwon'tbe disappointed.
Storage
Store in a cool, dry place and keep away from moisture. Refrigeration is not required.