CYBER MONDAY SALE STARTS NOW! 15% OFF SITEWIDE WITH CODE CYBERMONDAY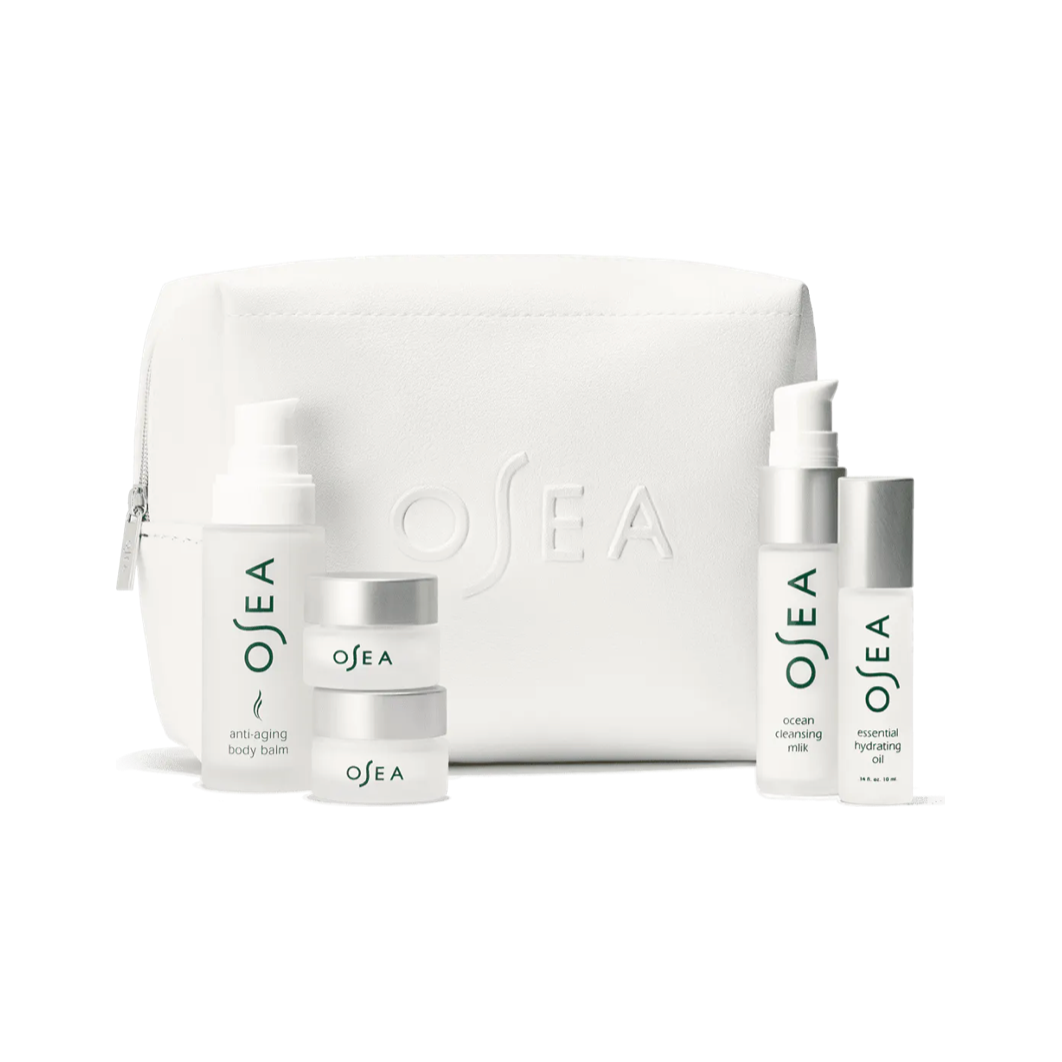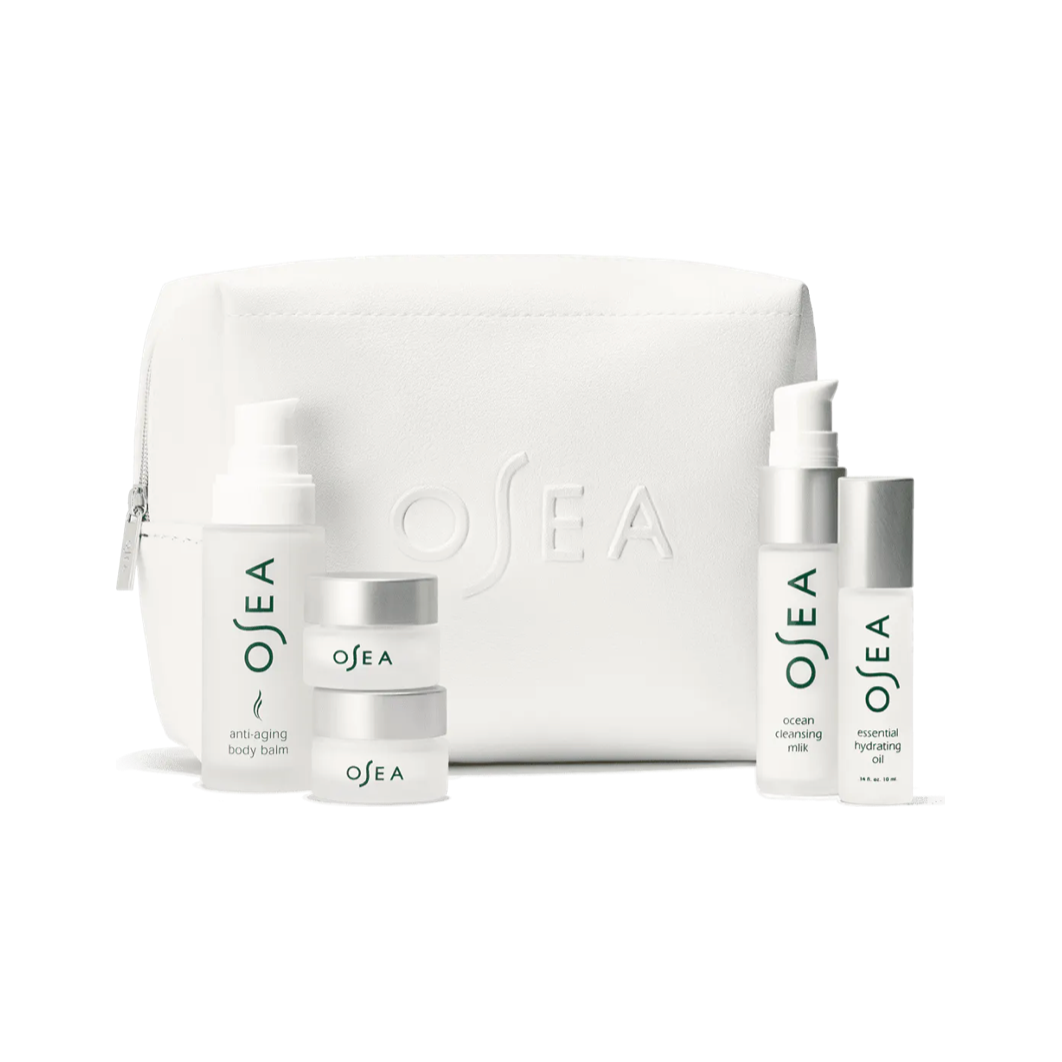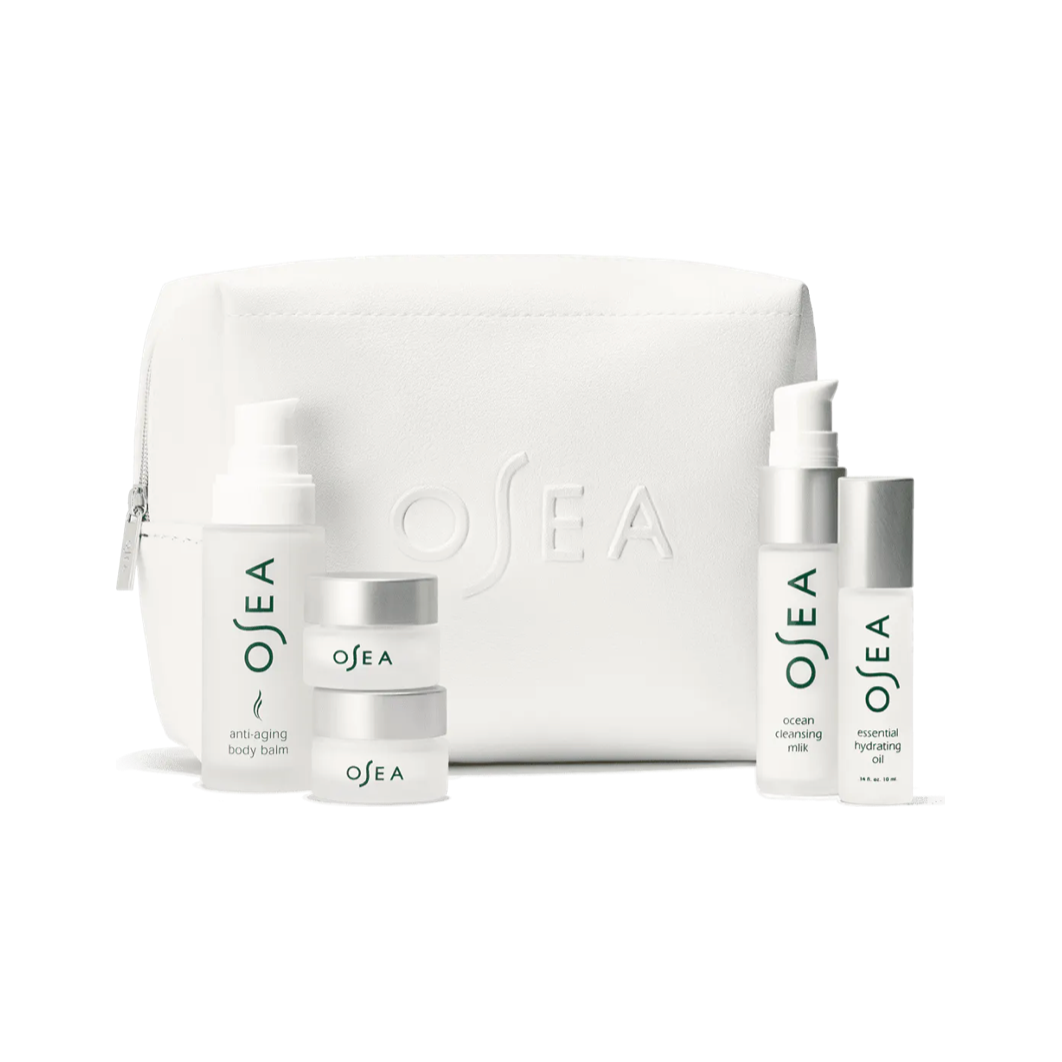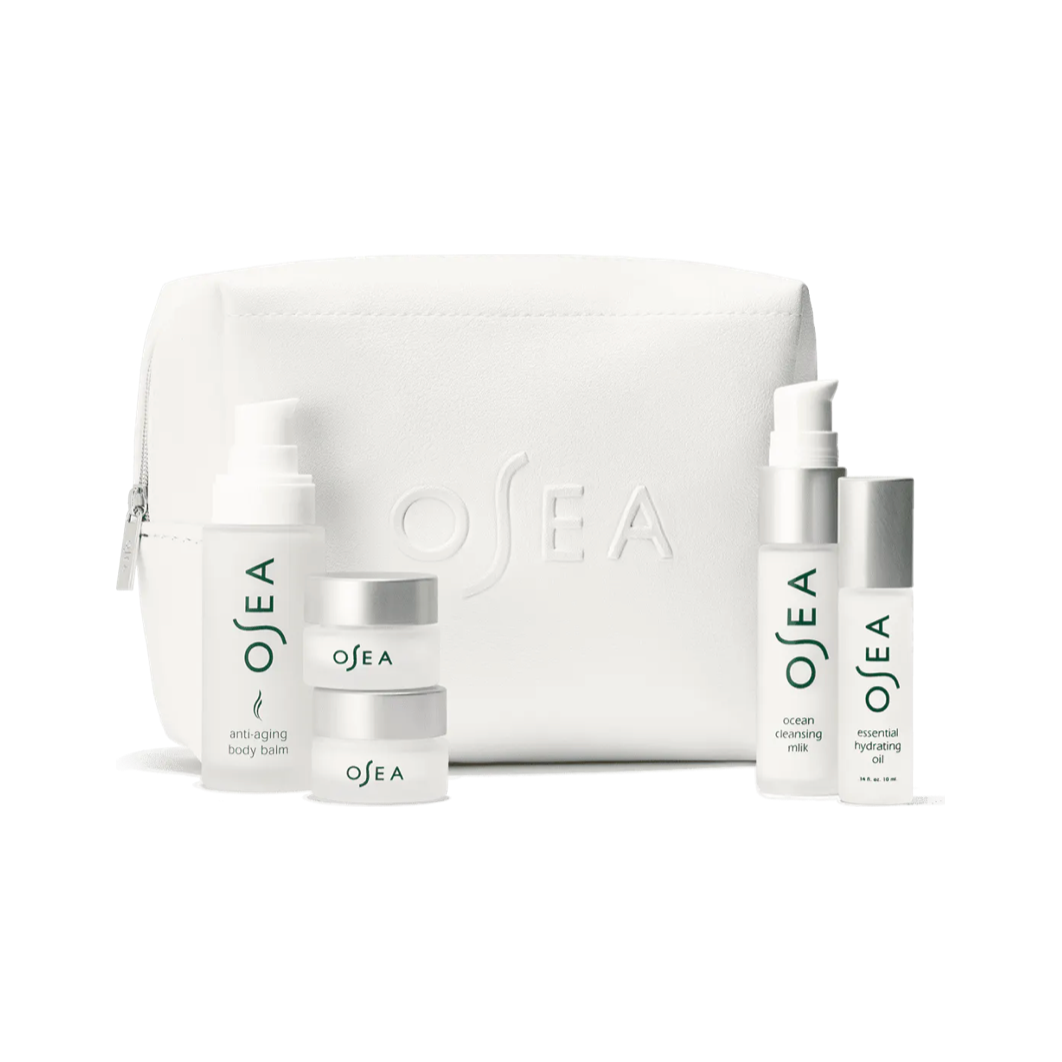 Time travel to your best skin. The ultimate anti-defying kit for all skin types.
Ocean Cleansing Milk is a creamy, soothing, makeup-removing cleanser.
Vitamin C Enzyme Polish is a powder exfoliant with 50% Vitamin C that smooths for instant radiance.
Essential Hydrating Oil contains a nourishing blend of eight essential oils that visibly plumps your skin and reduces the appearance of fine lines.
Advanced Protection Cream is the ultimate anti-aging moisturizer to nourish and protect skin.
Anti-Aging Body Balm is a super nourishing formula that improves the look of skin elasticity and suppleness.
Vegan Leather Bag is perfect for travel or gift giving.