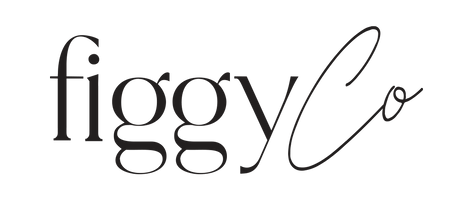 Nutrient Day Cream delivers a potent combination of distinct herbal actives and plant oils to repair, moisturize, and protect the skin. Unique herbal synergies release skin transforming anti-inflammatories, antioxidants, fatty acids, and phytonutrients proven to firm, reduce redness, and assist the skin in regeneration. This luxurious, lightweight cream finishes matte, smooth, and comfortable without a white cast. We've chosen a high quality uncoated, non-nano, high micron zinc oxide to provide effective sunblock against skin-damaging solar rays.
Zinc Oxide mineral is scientifically proven to help protect against UVA and UVB rays and is an approved broad-spectrum sunblock by the FDA and EU. Our Nutrient Day Cream SPF 30 and Nutrient Day Cream Tinted SPF 30 have been thoroughly screened and tested and approved as High SPF 30 and Broad Spectrum by an FDA Registered, California State Certified Laboratory in accordance with FDA regulation.
Suitable for all skin types including dry, oily, combination, acne and sensitive skin conditions.
This product is unscented and fragrance-free and does not contain any essential oils or resins.
INGREDIENTS
*Aloe Vera Leaf Juice, *Shea Butter, Zinc Oxide, *Olive Fruit Oil, Butyloctyl Salicylate,Broccoli Seed Oil, *Avocado Oil, Polyester-8, Rhus Succedanea Fruit Wax, *Grape Seed Oil, Vp/Hexadecene Copolymer, *Hemp Seed Oil, *Jojoba Seed Oil, *Evening Primrose Oil, *Bladderwrack Seaweed, *Bilberry, *Burdock Root Extract, *Calendula Extract, *Chamomile Extract, *Chickweed Extract, *Dandelion Extract, *Ginkgo Leaf Extract, *Green Tea Flower Extract, *Marshmallow Root Extract, *Nettle Extract, *Rose Flower Extract, *Sage Extract,*Sea Buckthorn Oil, *Borage Seed Oil, *Sesame Seed Oil, *Guar Gum, *Gum Arabic Gum, Potassium Sorbate, *Vitamin E.
*CERTIFIED ORGANIC
ORGANIC
Vegan
No Animal Testing
Made in theUSA
HOW TO USE
For full protection apply 1/4 tsp to face.
Reapply every 2 hours and after perspiration.
Avoid rubbing or touching the face, especially while perspiration is present, the product/protection can be removed from the face.
TIPS
What is the Zinc Oxide is in your Nutrient Day Cream and Tinted?
Our high-quality Zinc Oxide is non-nano, high micron, particle size 44. (10 micron qualifies as 'coarse' and .01 is nano). Our Zinc Oxide is a cosmetic grade, safe, effective and FDA approved sunscreen for the face.