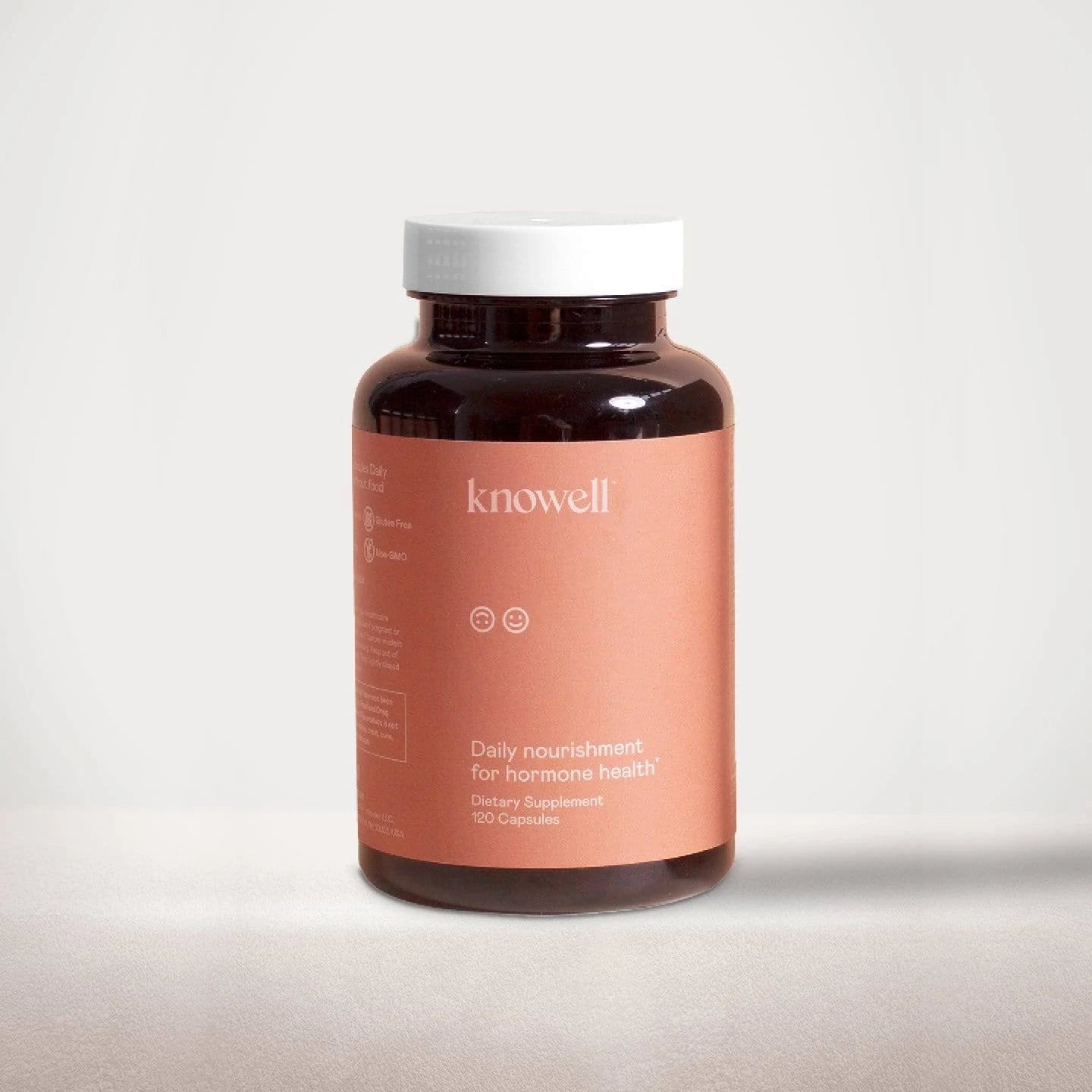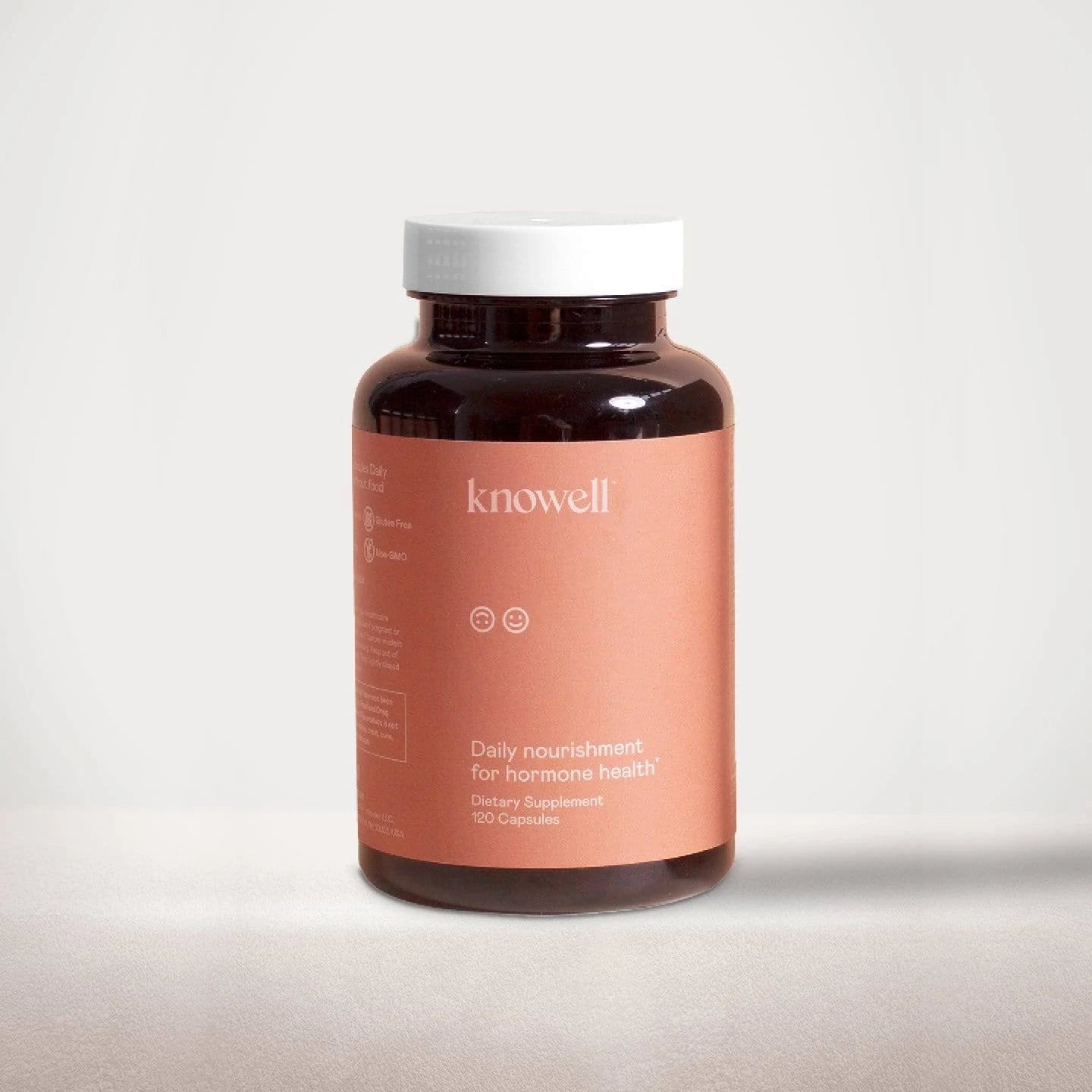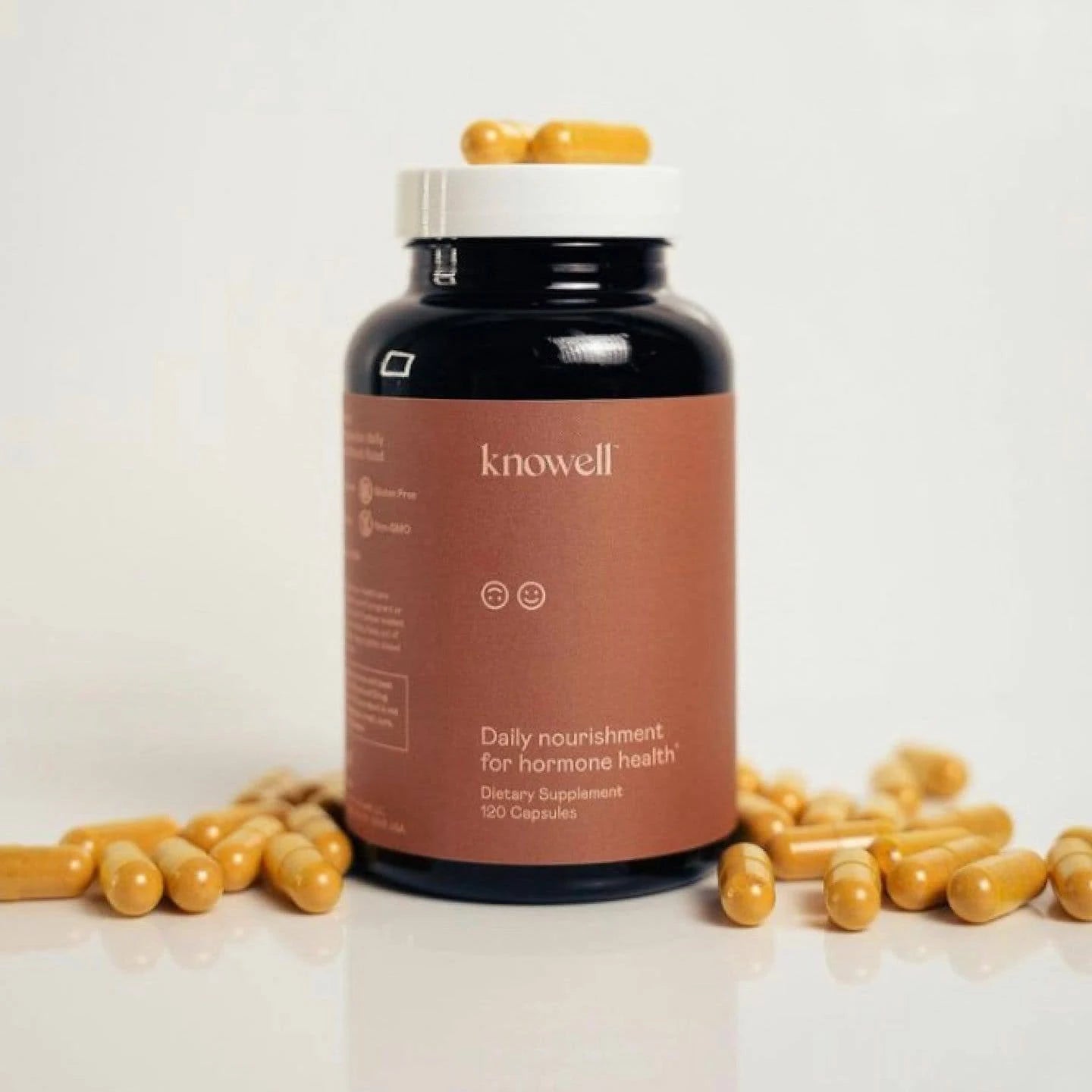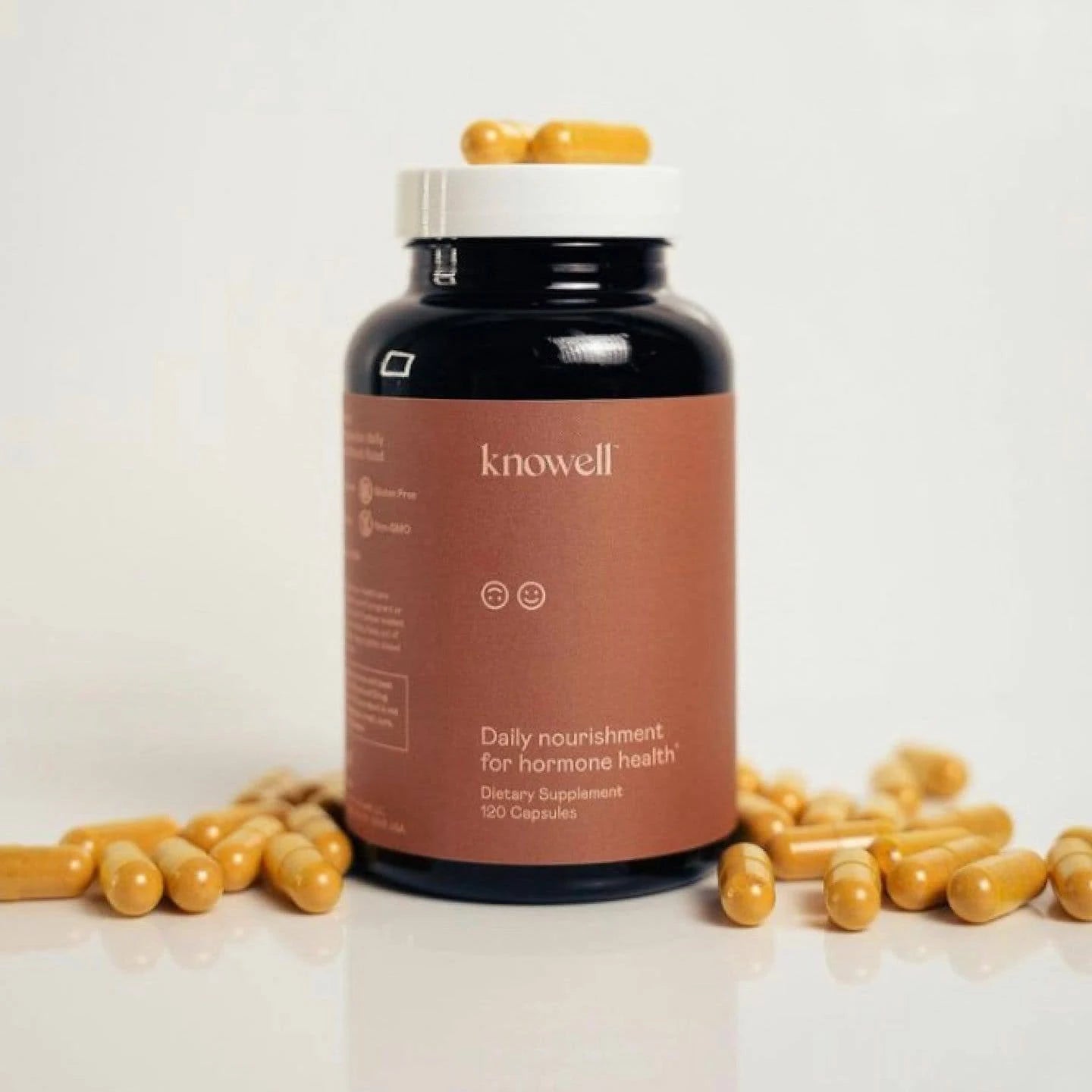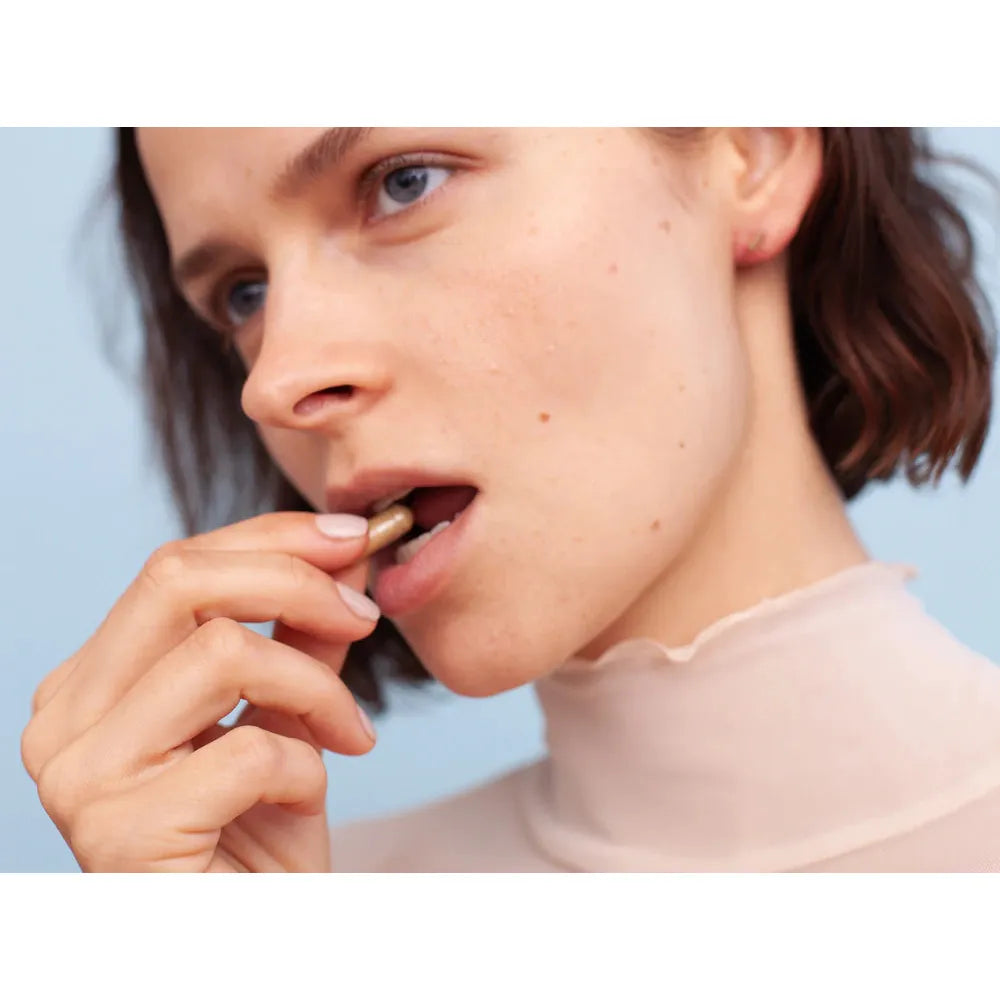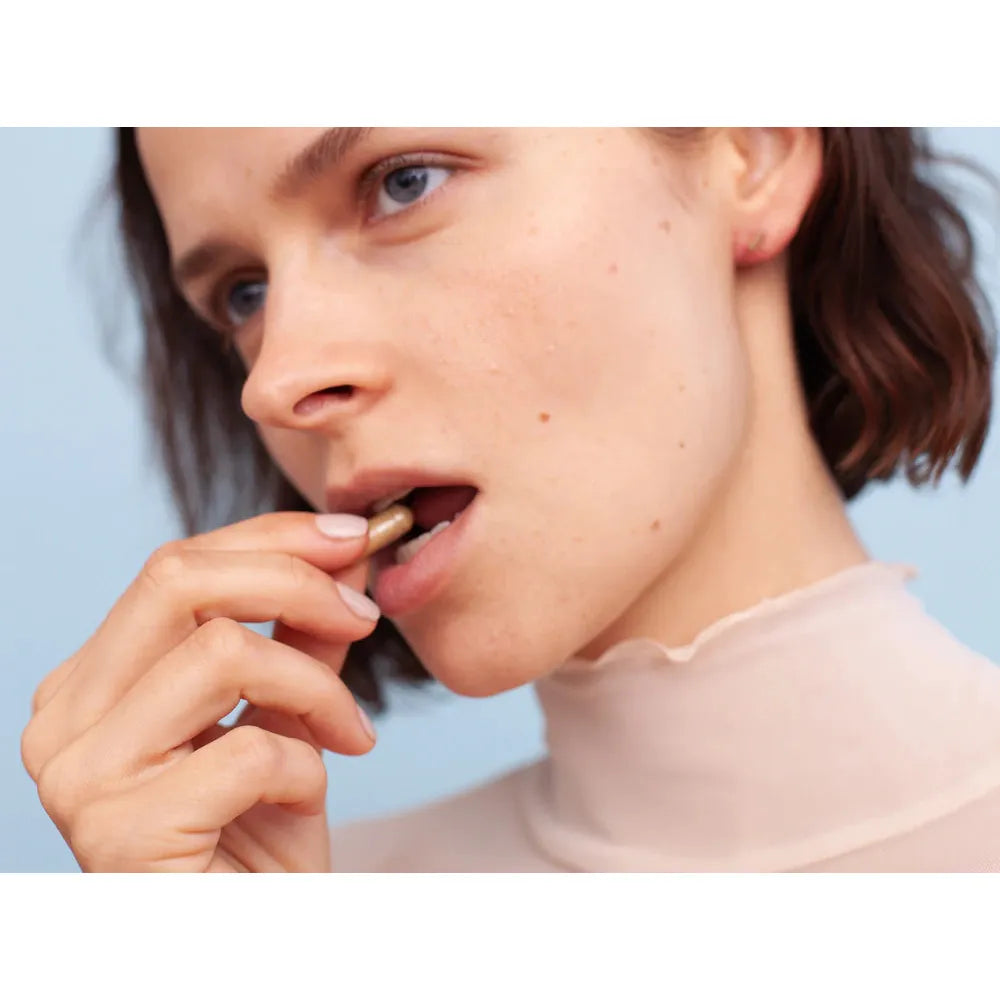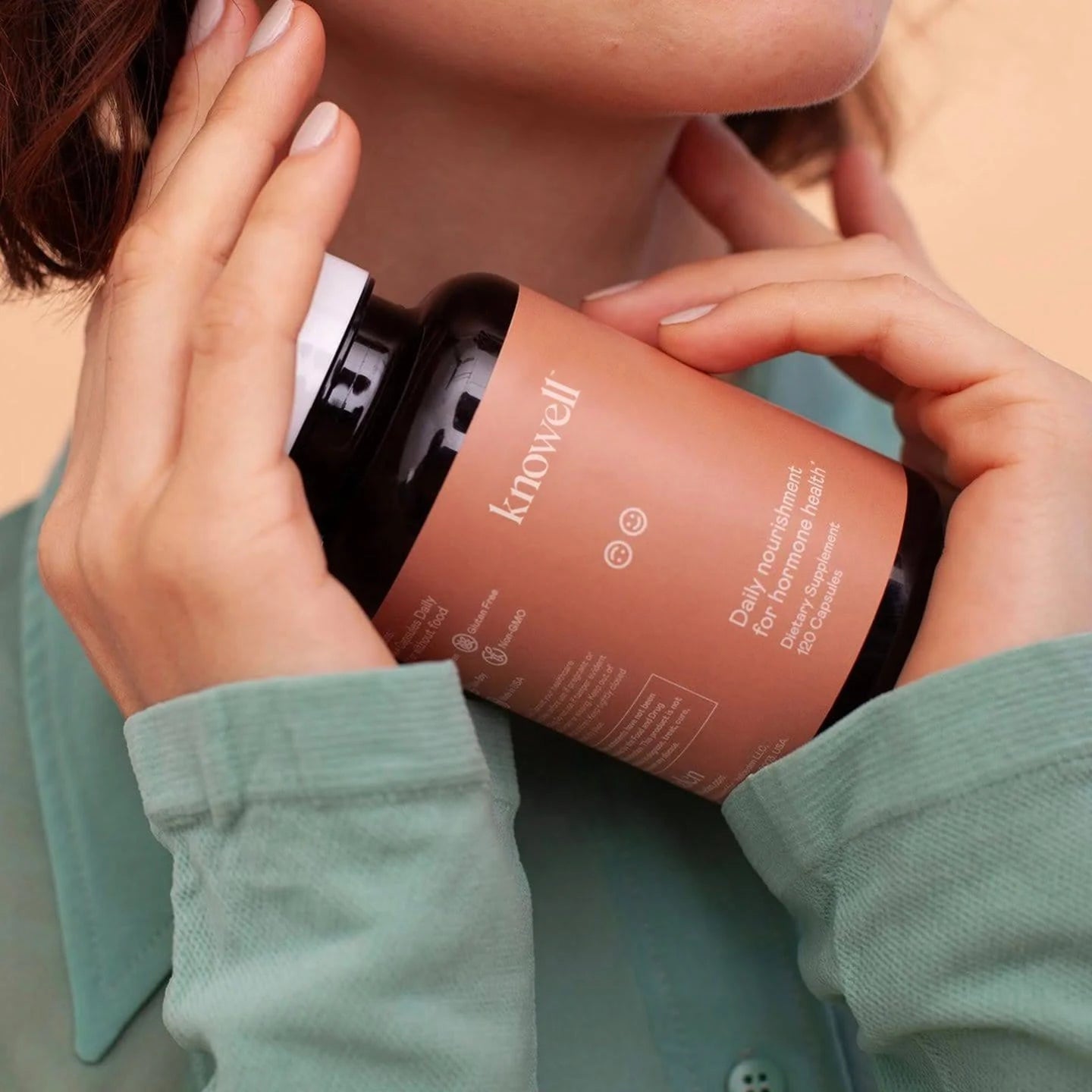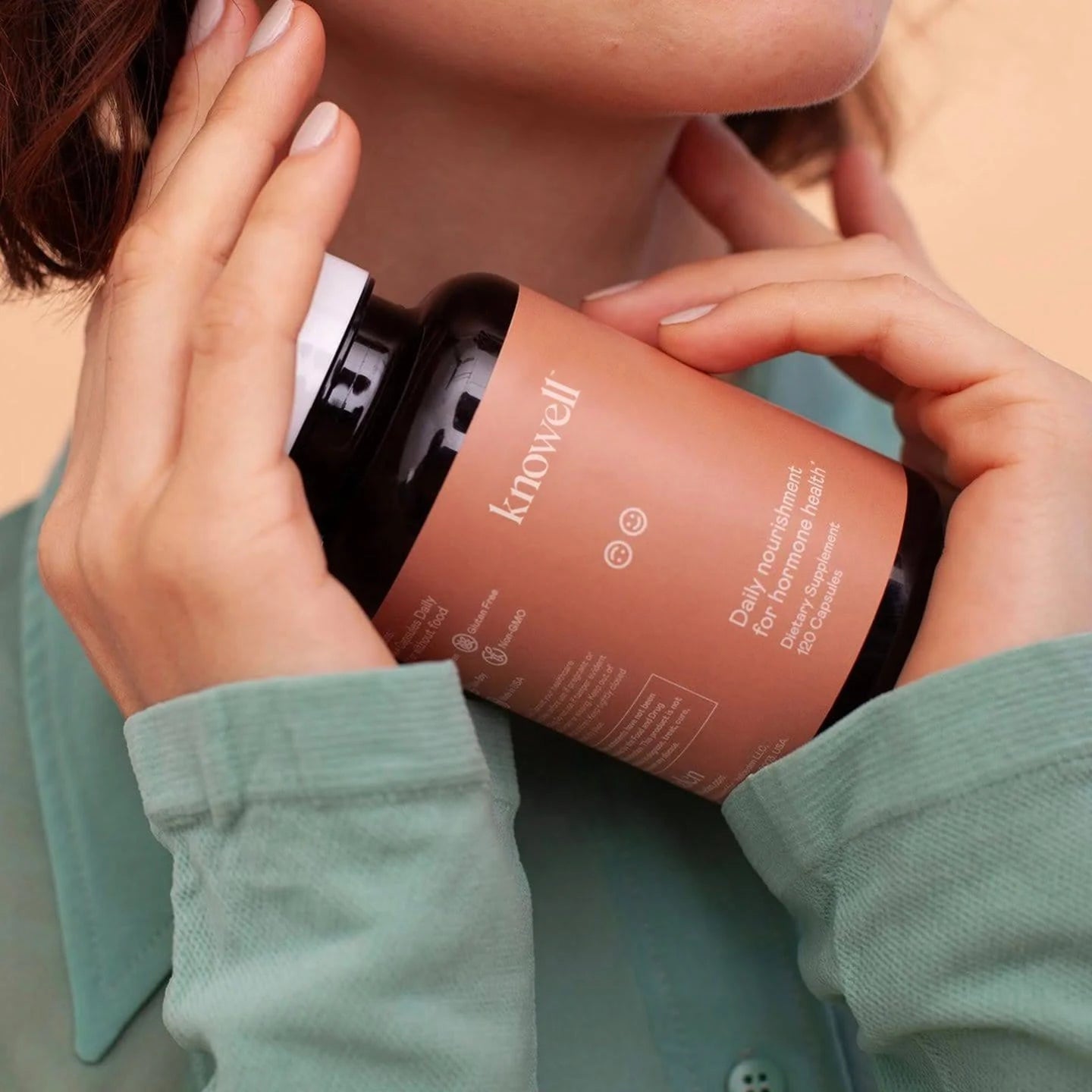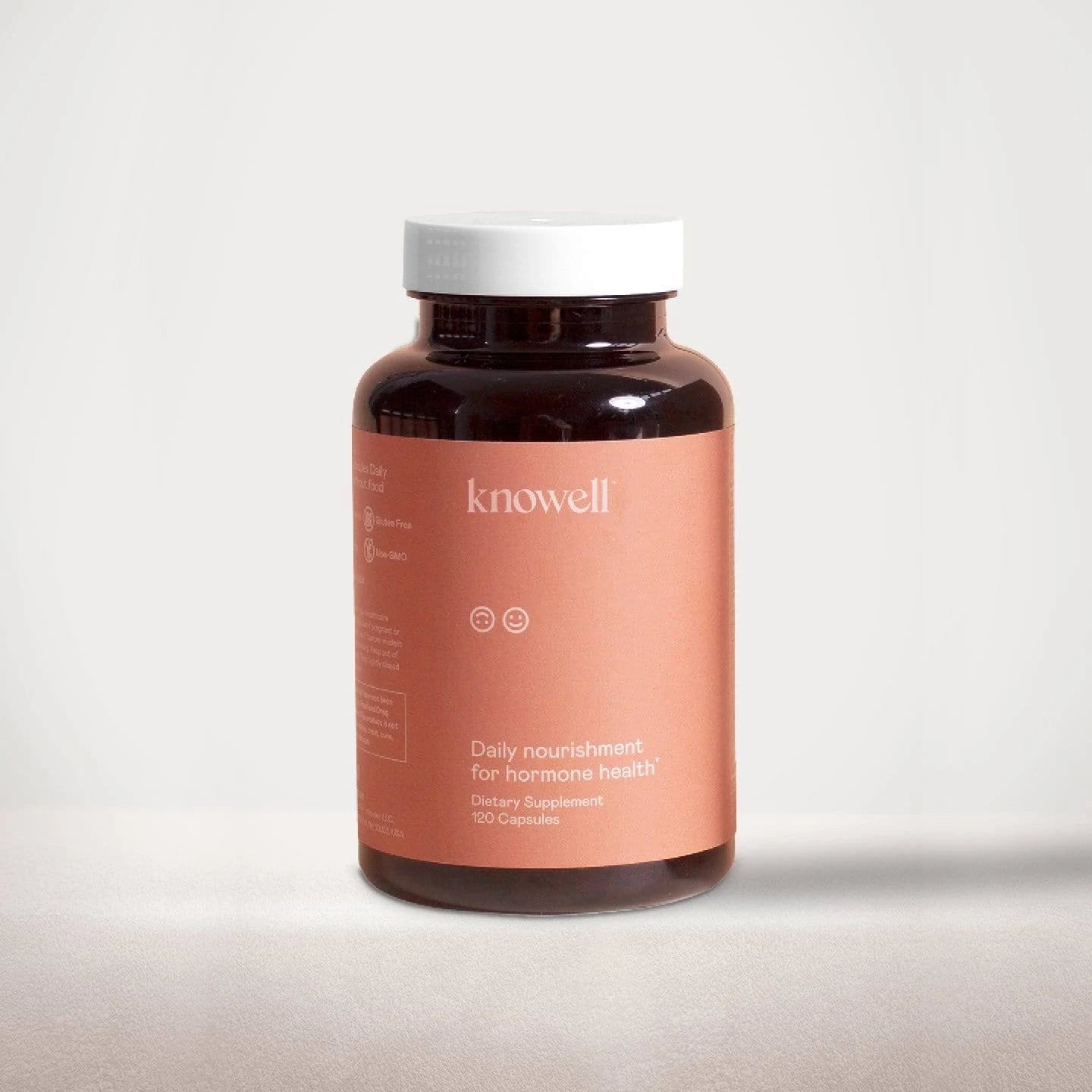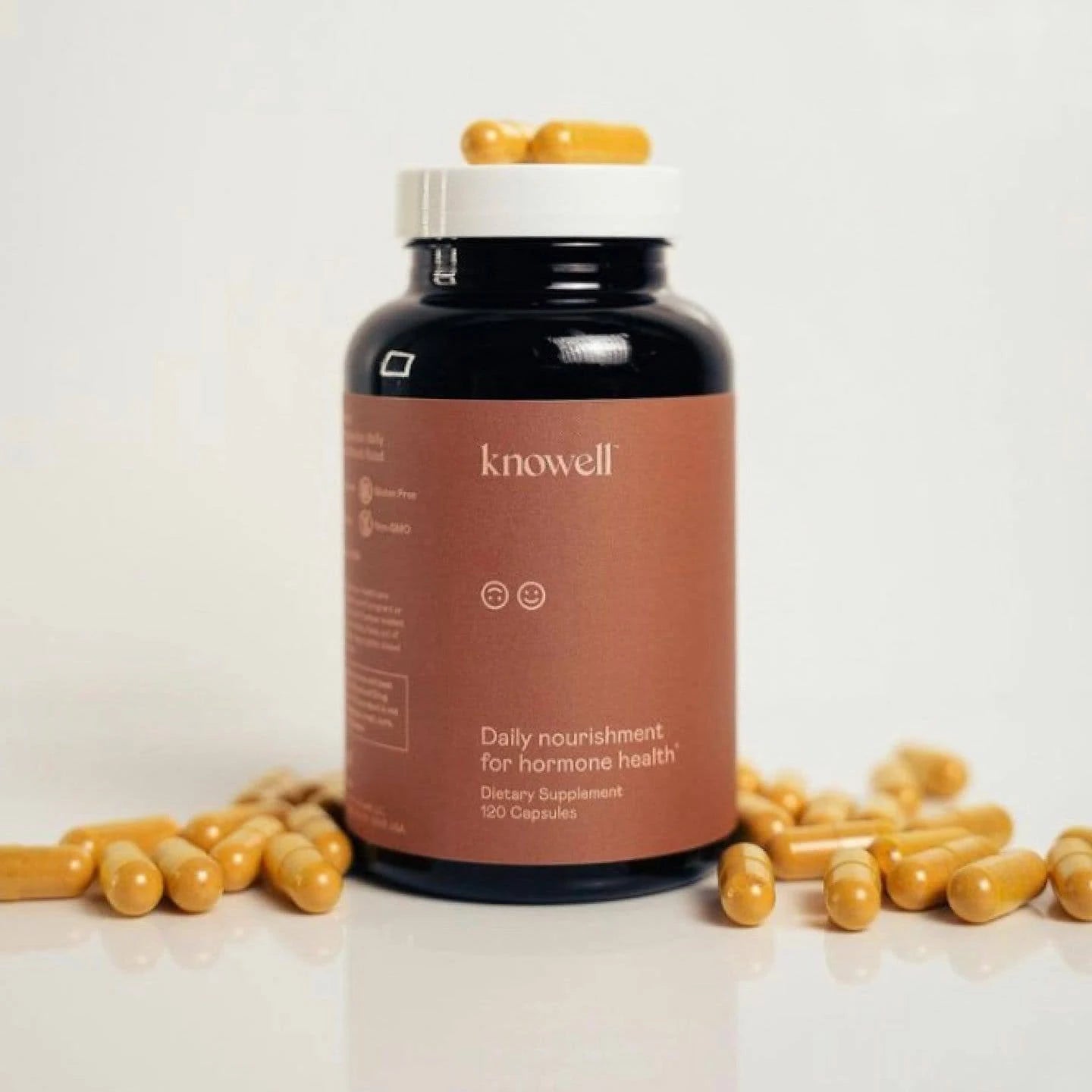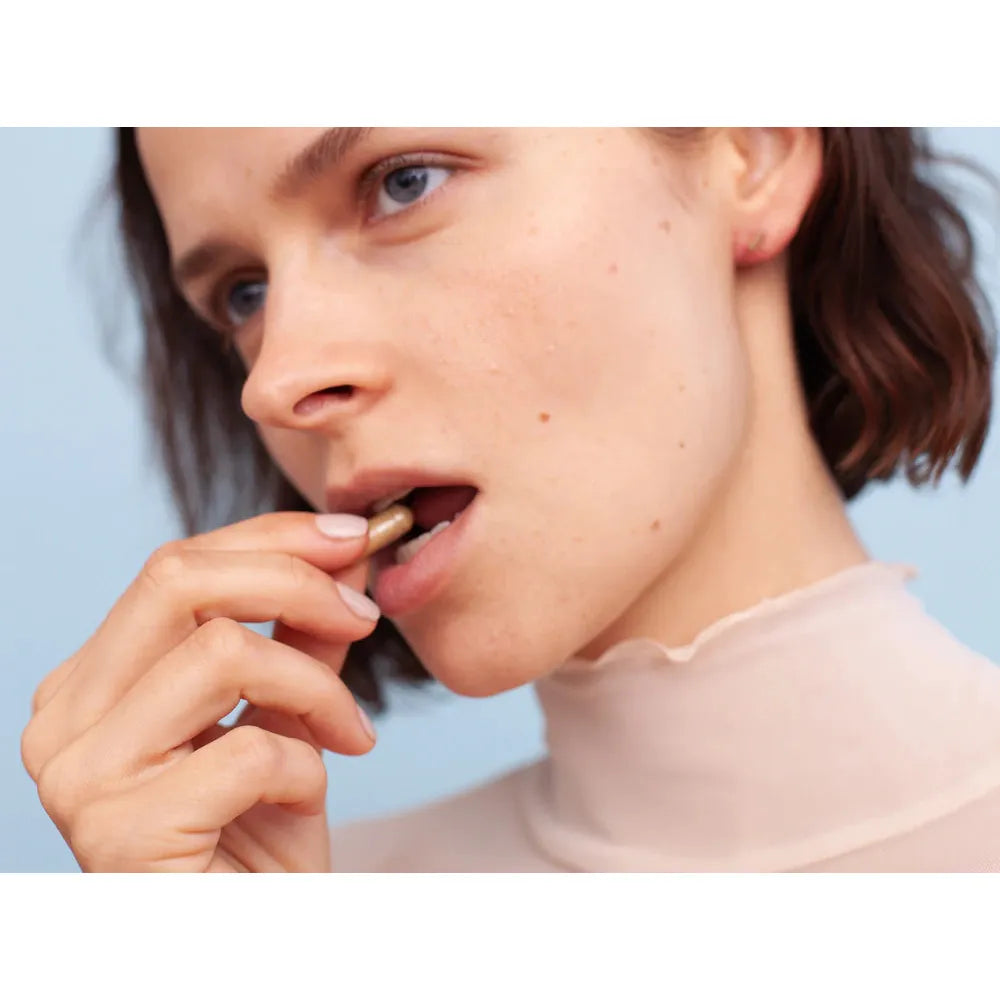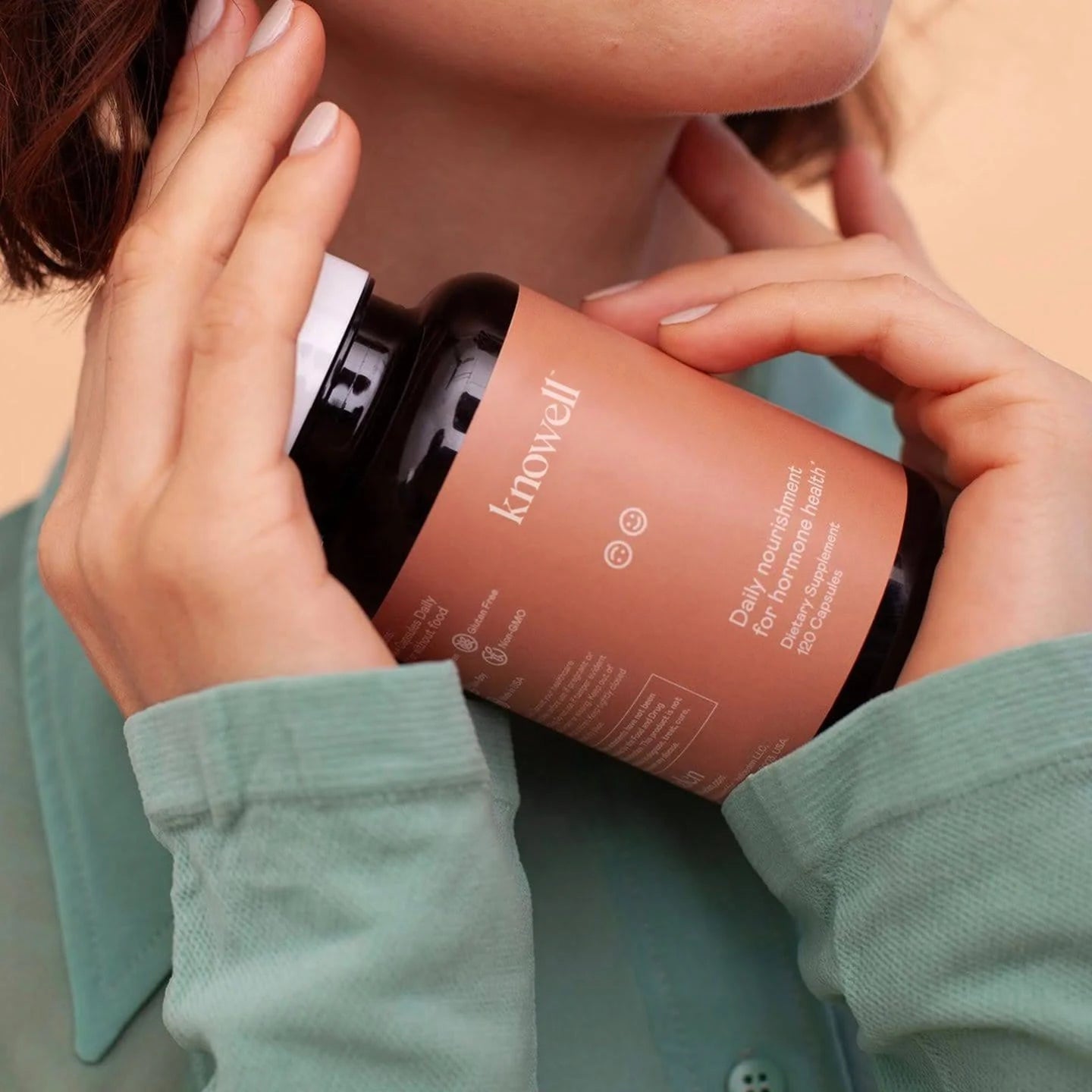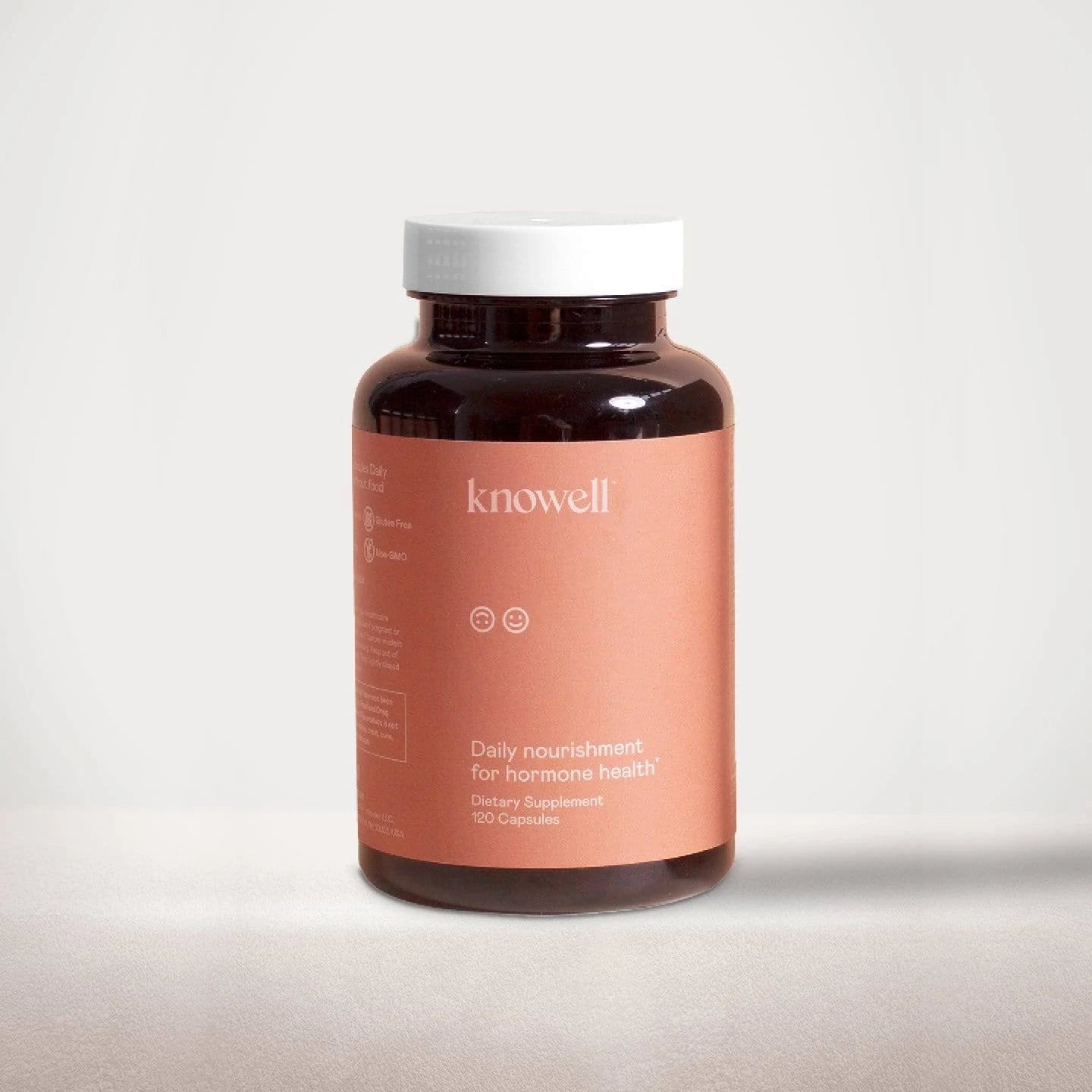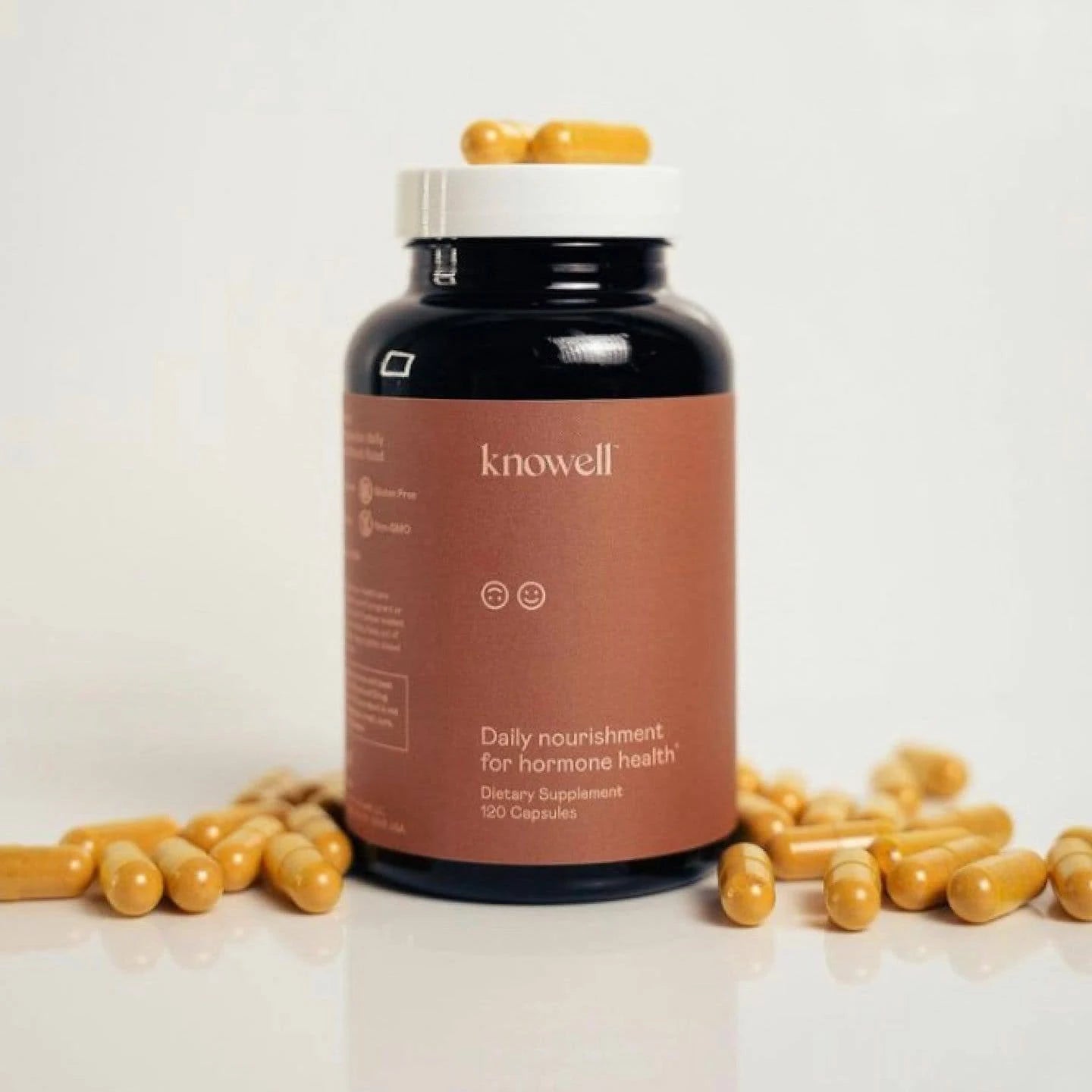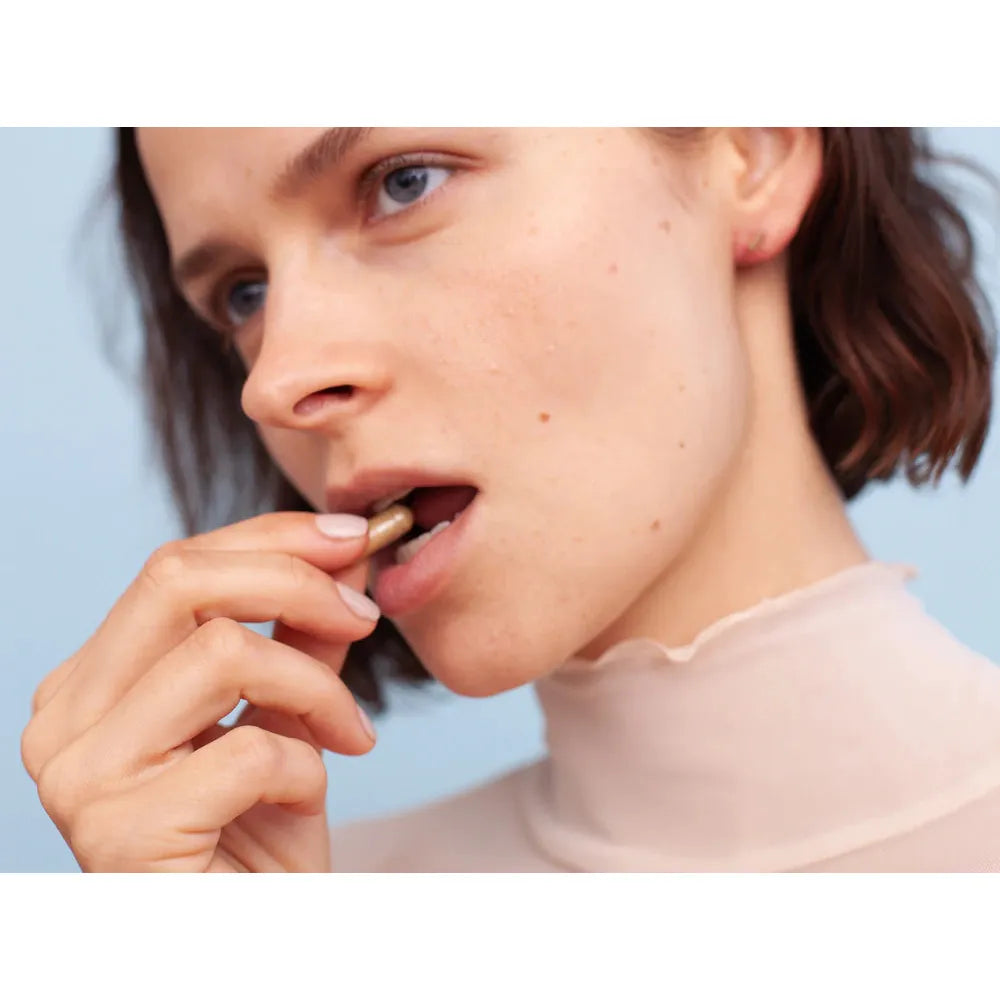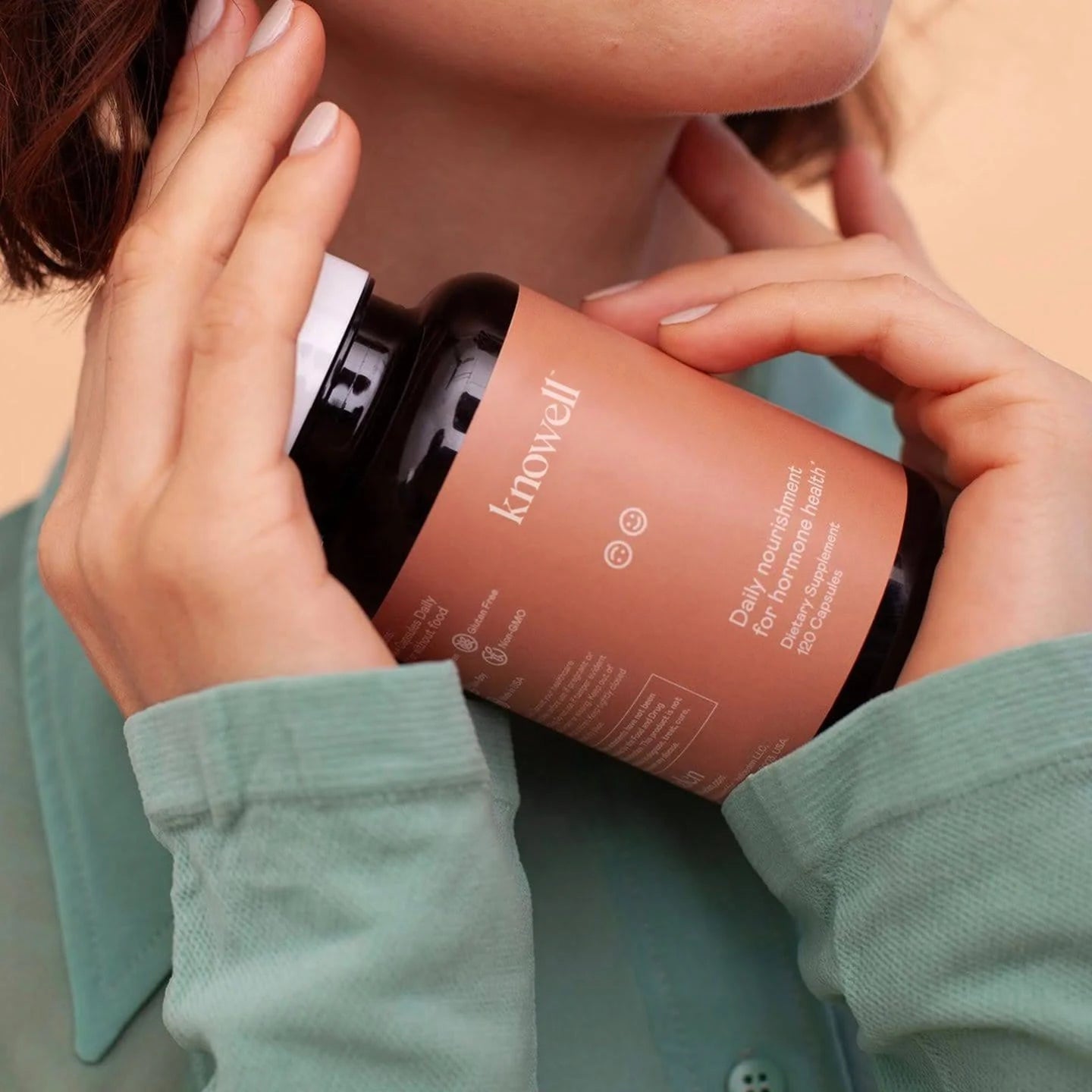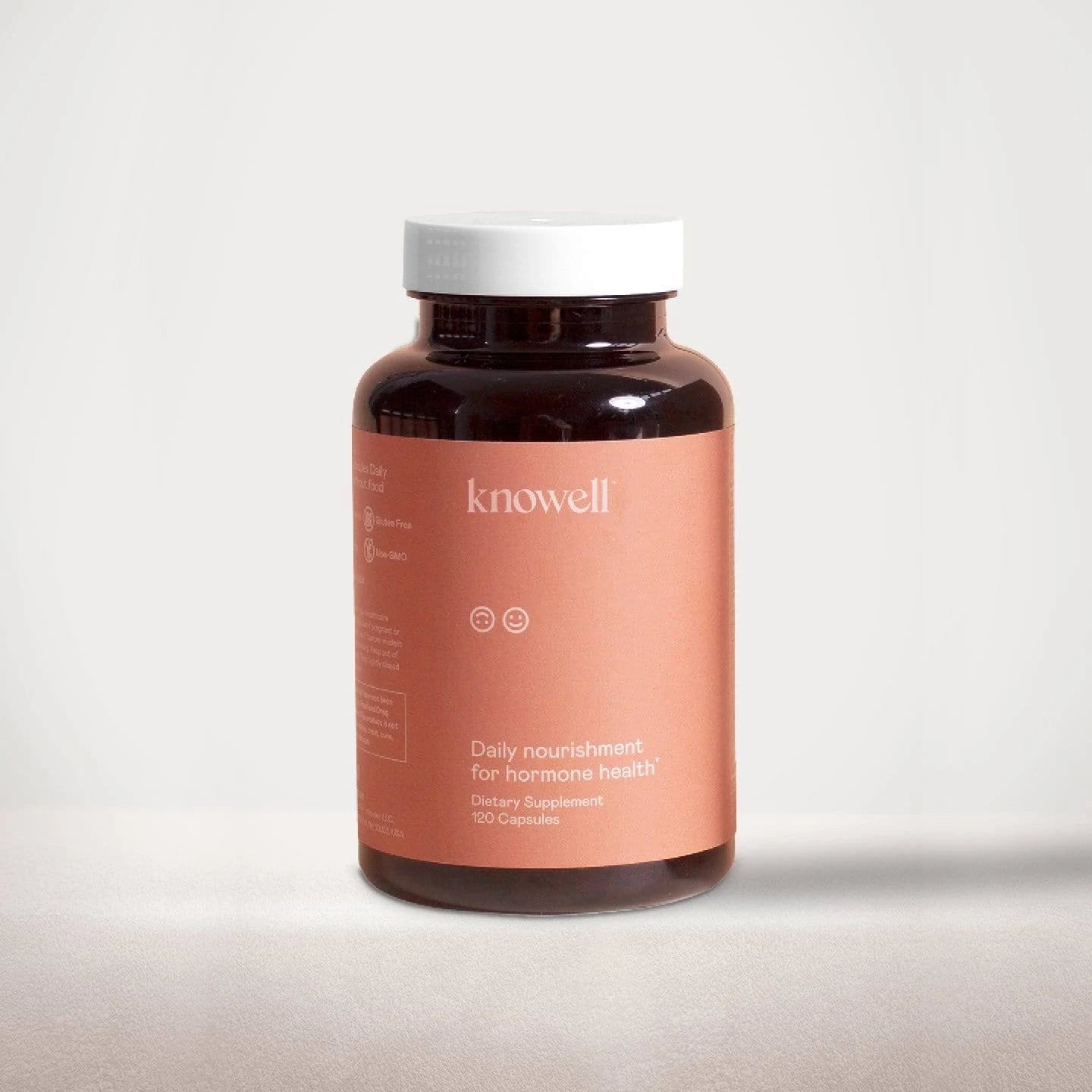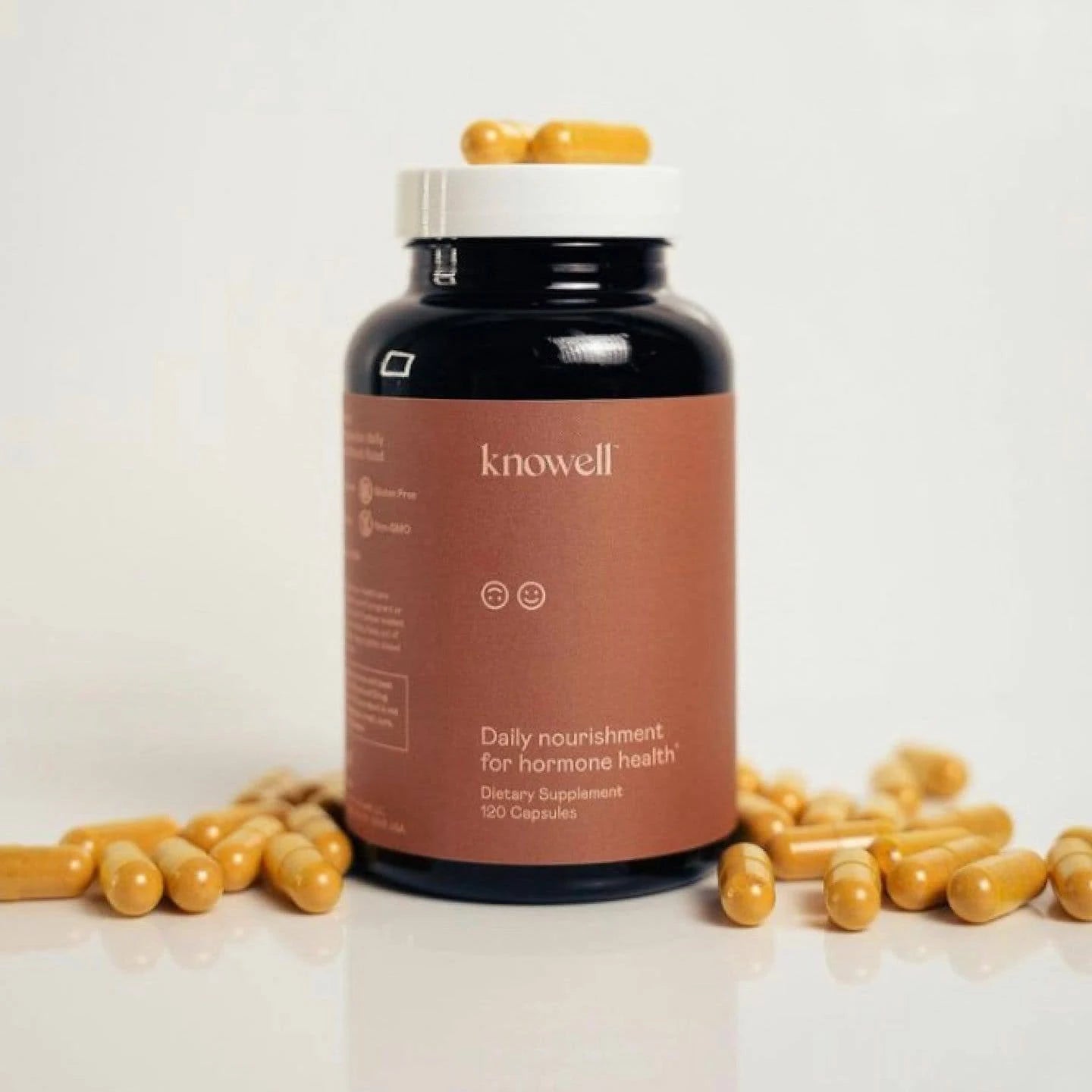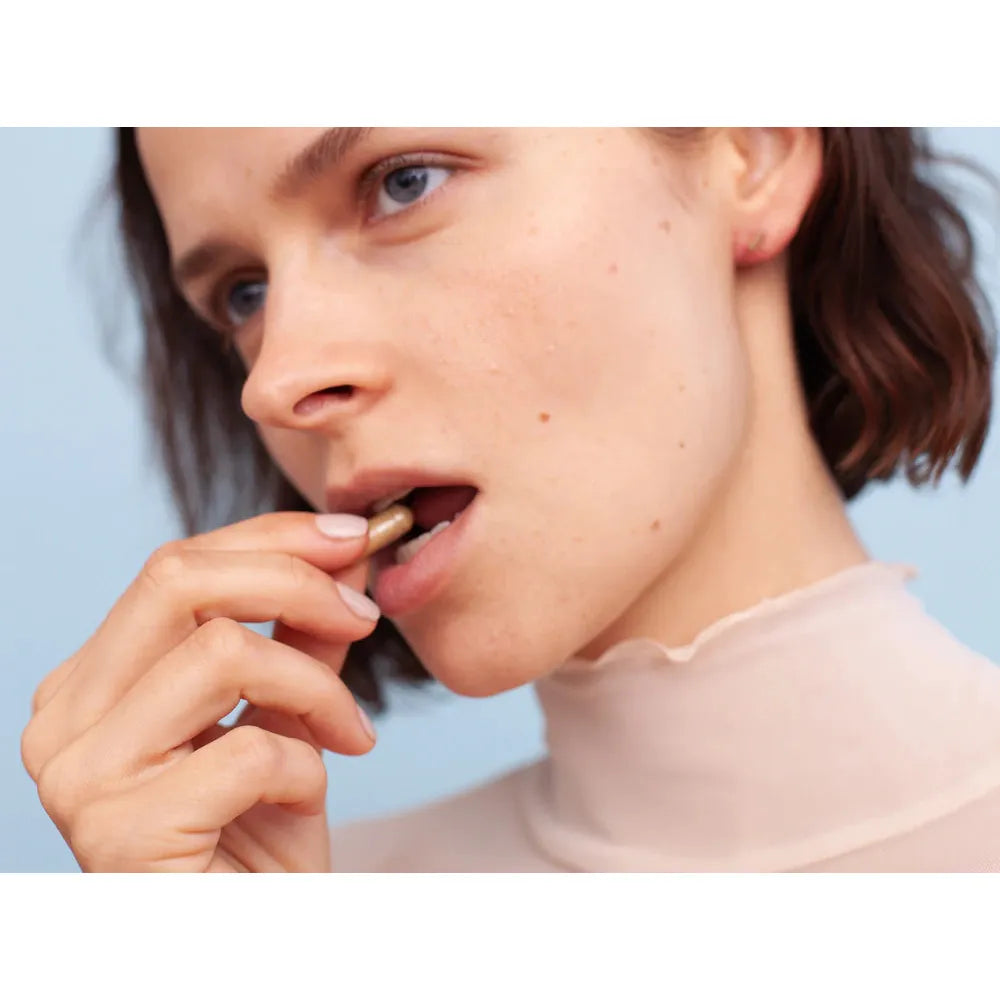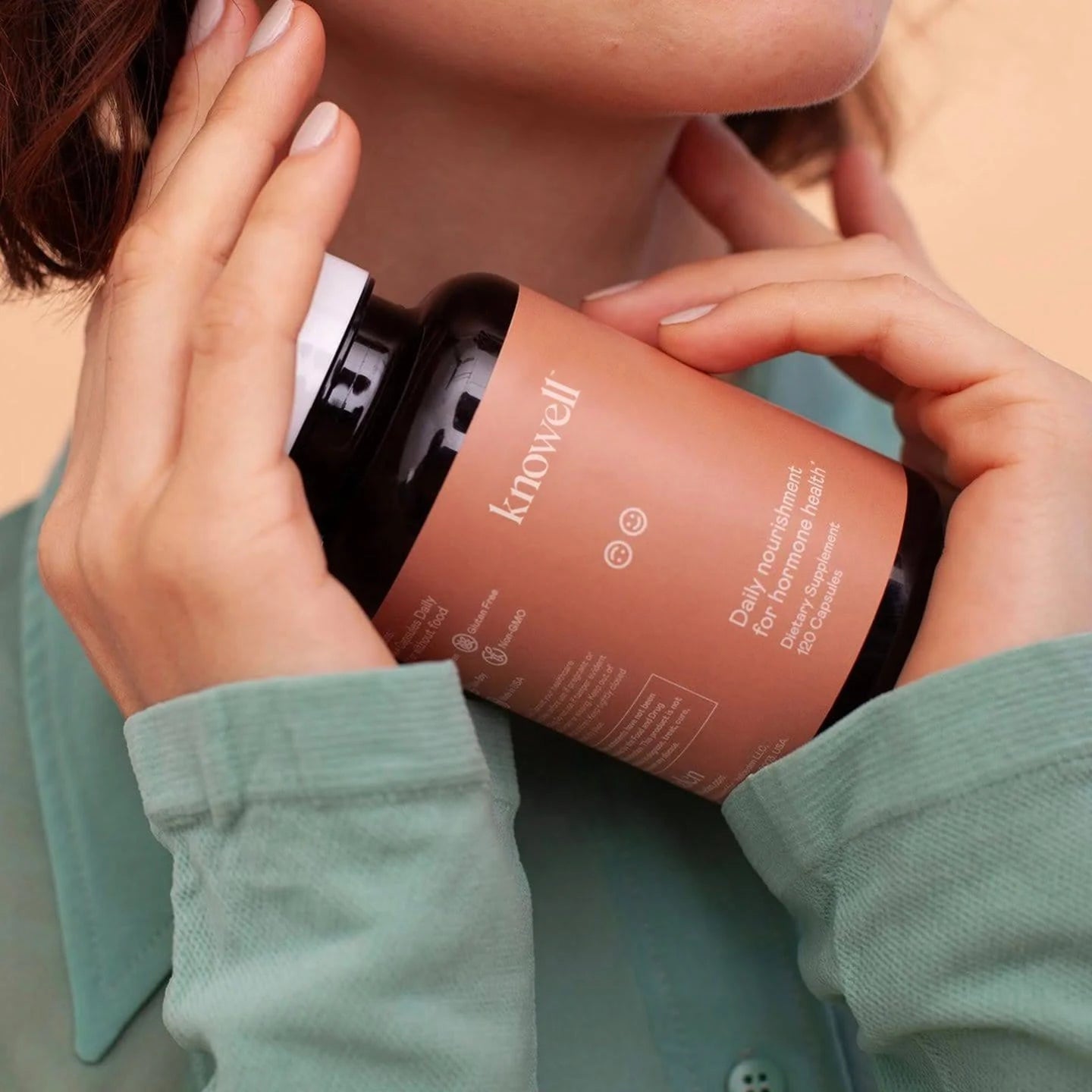 Knowell Dietary Supplement
Knowell blends leading-edge science with ancient intelligence to nourish reproductive function and hormone balance every day.
Hello, We see you and we want to empower you! Navigating irregular periods, struggling with PMS, trying to conceive, recovering from childbirth, and dealing with PCOS are stressful situations to say the least. Making matters worse, these issues are commonly pushed into the margins. So many women feel at odds with their body and stuck with the symptoms they experience. That's unfair and untrue! Woman to woman - we've been there too. Knowell strives to allow women to face these ups and downs with grace.
You are multifaceted and your wellness routine should be too. Instead of chasing down solutions as symptoms appear, Knowell provides a comprehensive daily supplement that supports hormone balance as a whole. Nutrient deficiencies are a leading cause of hormonal imbalances. However, vitamins and minerals are only one part of the equation. Knowell blends the nutrients your body needs with adaptogens, probiotics, and healing plants to promote regular ovulation, combat the effects of stress, support healthy inflammation response, and balance mood. The result? You.. feeling like you.
Why should you care about your hormones? 
Think of hormones as the original influencers. Their job is to communicate with your body's tissues and organs to make biological magic happen.
Hormones fire you up to create and wind you down when it's time to sleep. They stoke your desires, elevate your mood, regulate your appetite, and even help your body bring forth new life. Simply put, they're involved in every facet of your being. When they're not operating at their fullest potential, neither are you.
There are a lot of things we do in the name of wellness. But true self-care isn't just about face masks and meditation. It means making your hormones a priority—and that starts with feeding them the nutrients they need, every single day.
Why should you take Knowell?
Knowell's formula was created to nourish all aspects of women's reproductive and hormonal health. Your reproductive system and hormones are intrinsically linked and when even one of your hormones is out of balance, it creates a ripple effect that can upset the entire system. This can result in problematic and often painful PMS symptoms, irregular periods, hormonal acne, hair issues, mood swings, weight gain, and sleep issues. (And that's just the beginning.)
There are many reasons why a woman's hormone health may be less than ideal, but nutrient deficiencies are one major factor. That's where Knowell comes in. It provides the nutritional foundation that allows your hormones to flourish.
Our supplement is designed to support you, whether you are trying to make PMS less problematic, regulate your cycle, combat skin or hair issues, optimize your efforts while trying to conceive or manage the symptoms of PCOS.  Knowell is for all women who want to work with their hormones, not fight against them.