CYBER MONDAY SALE STARTS NOW! 15% OFF SITEWIDE WITH CODE CYBERMONDAY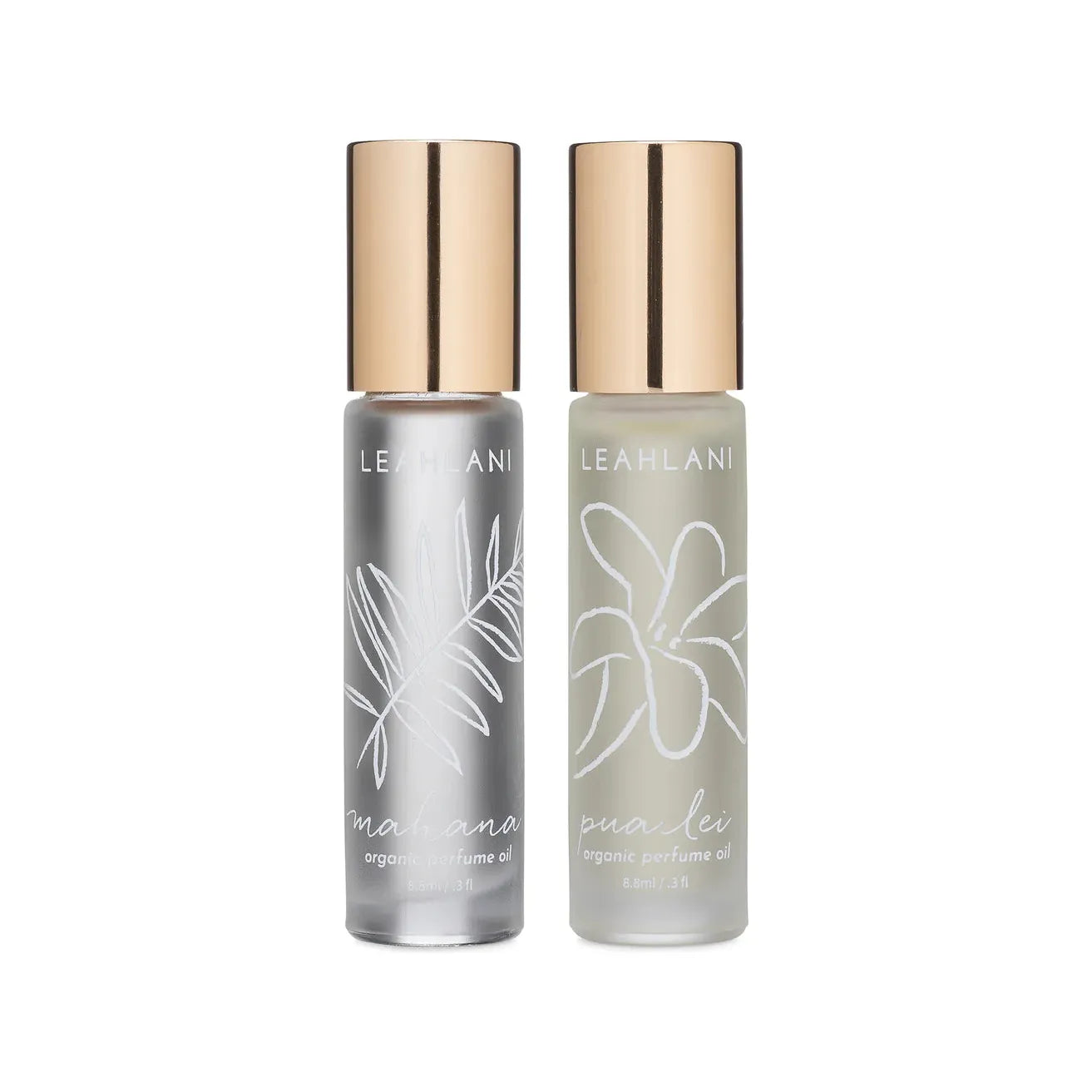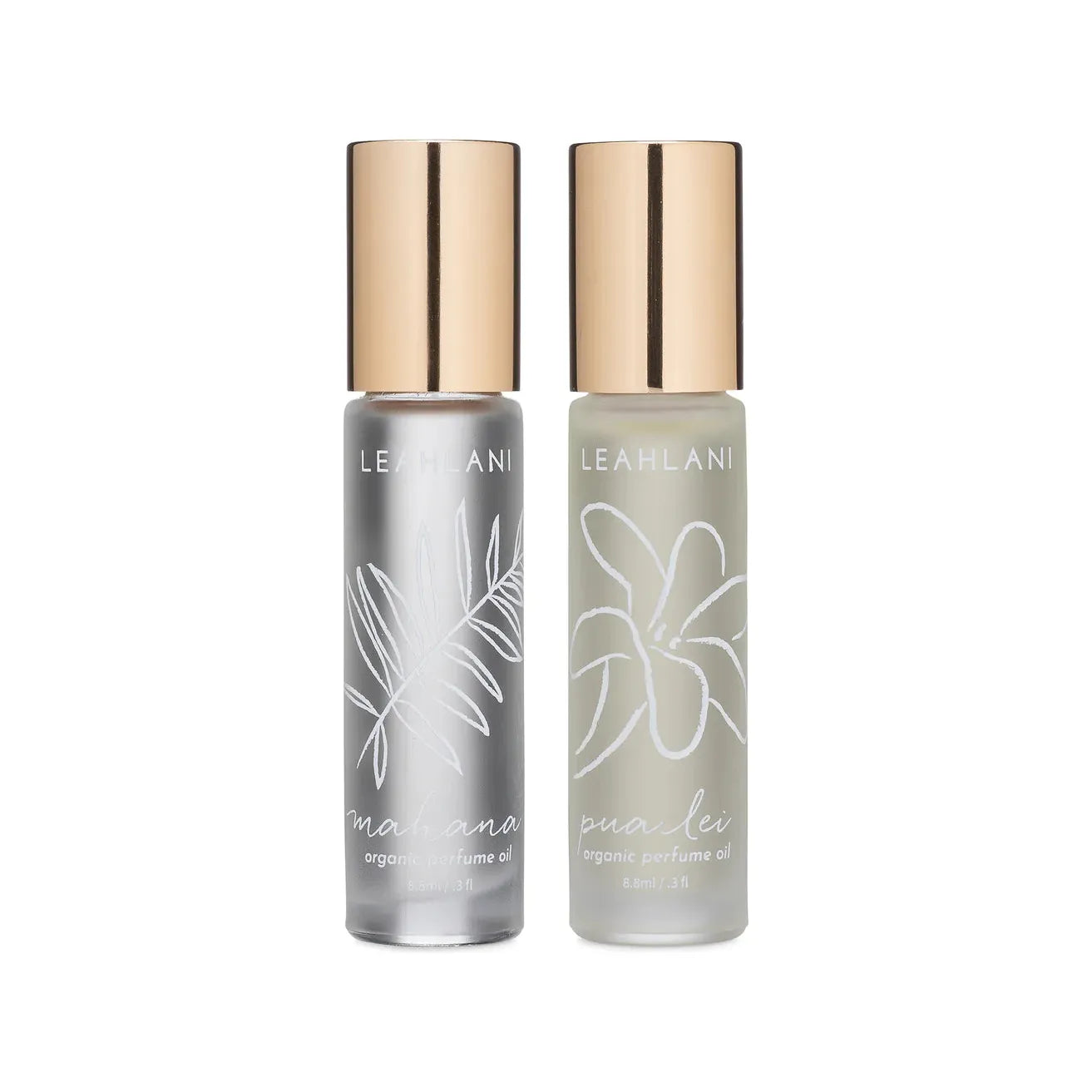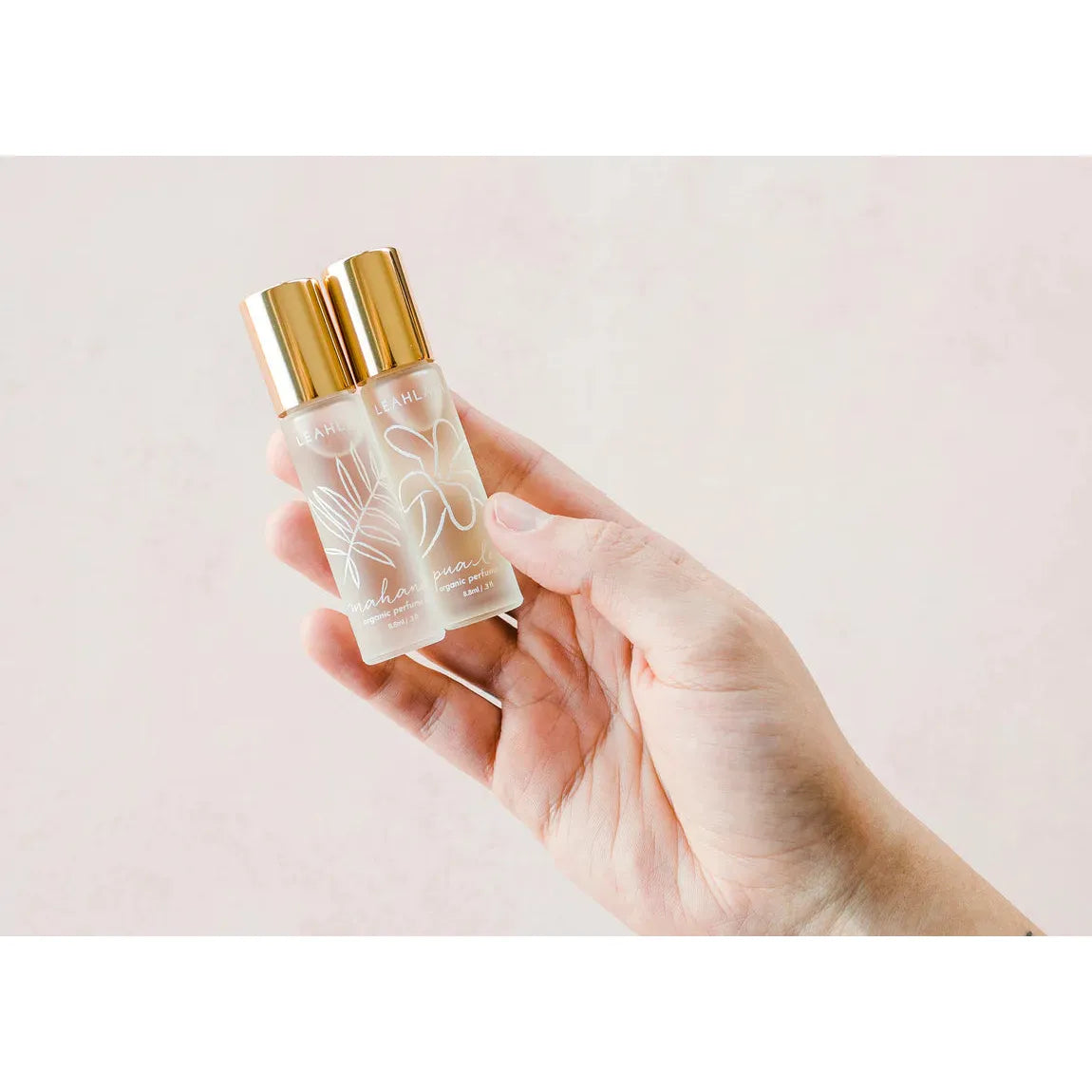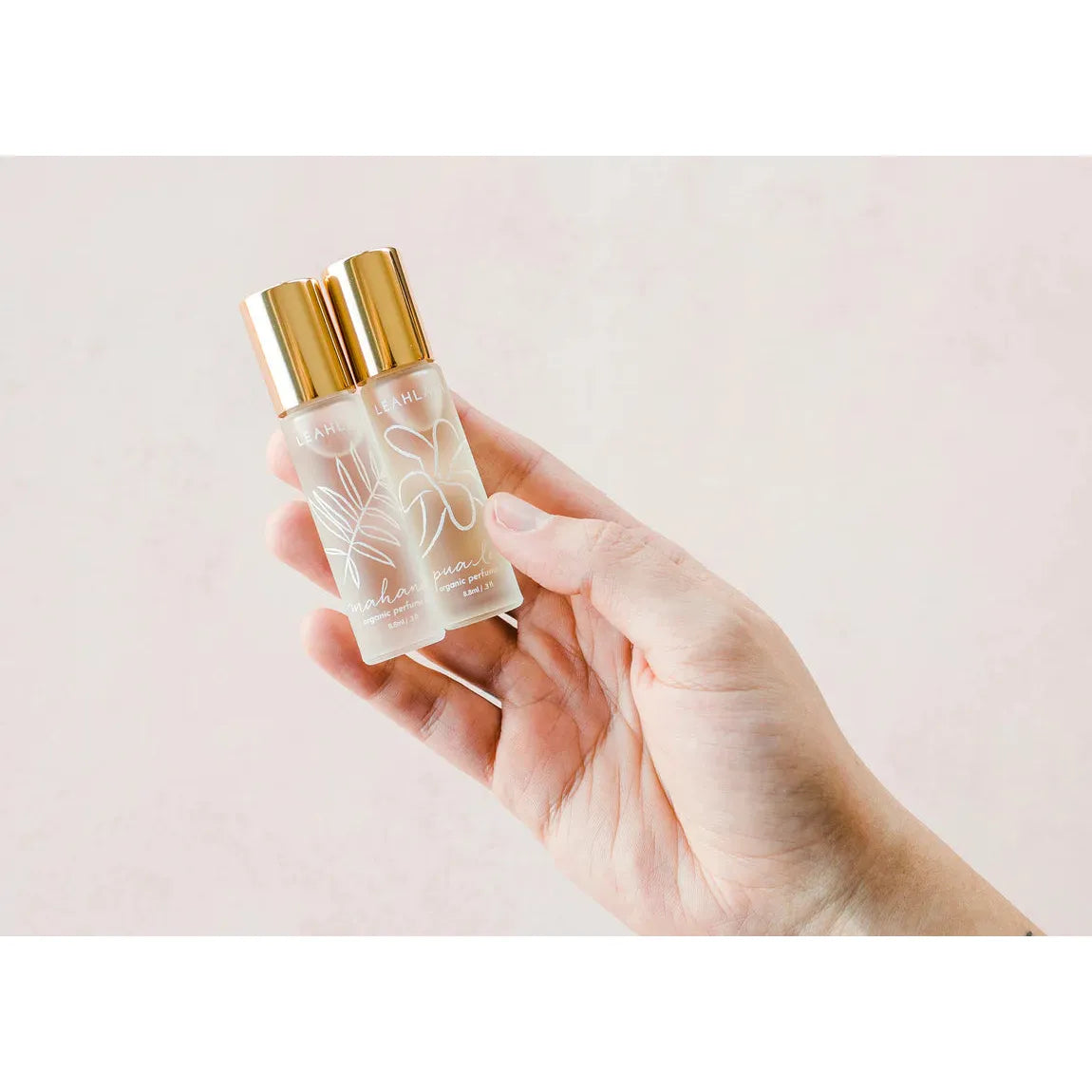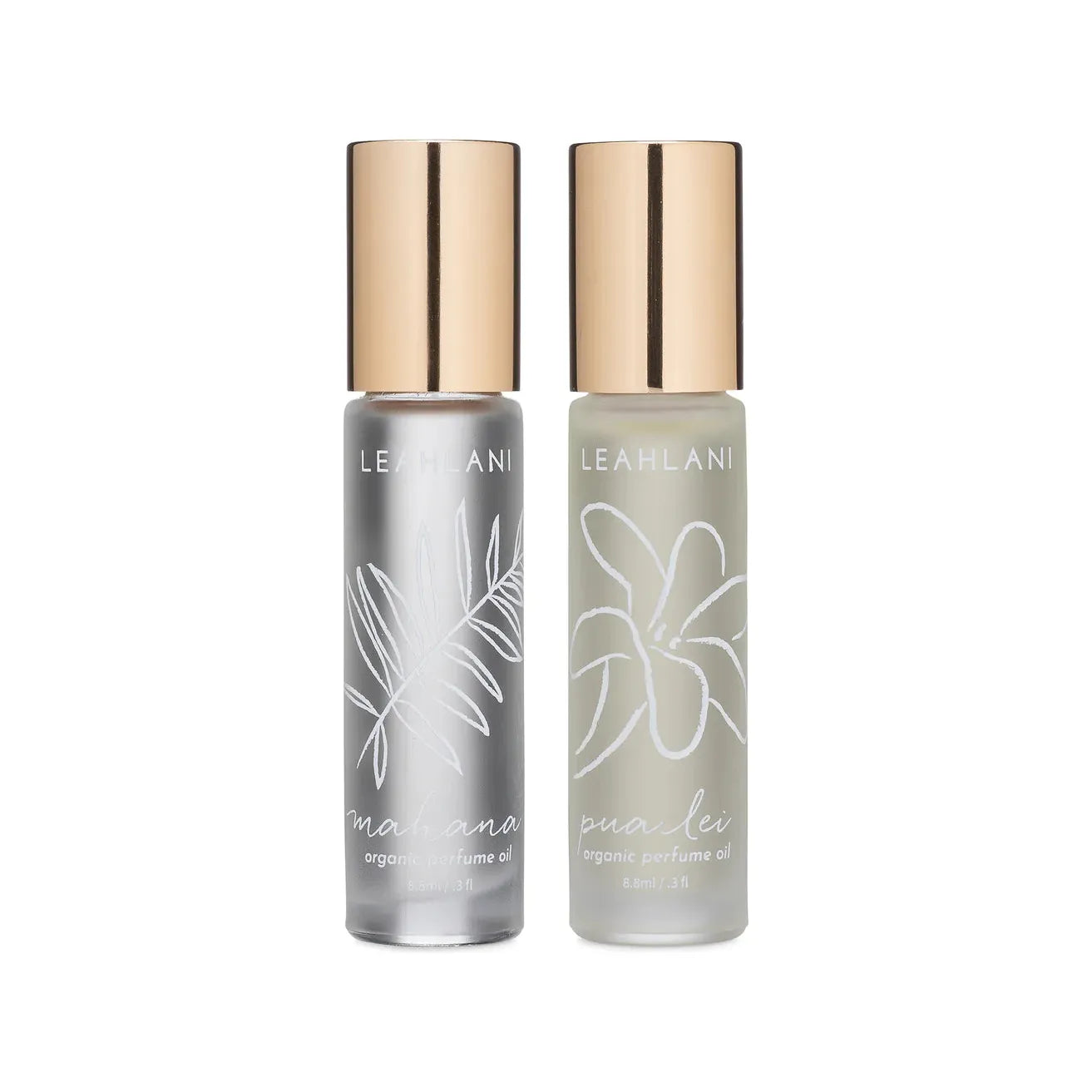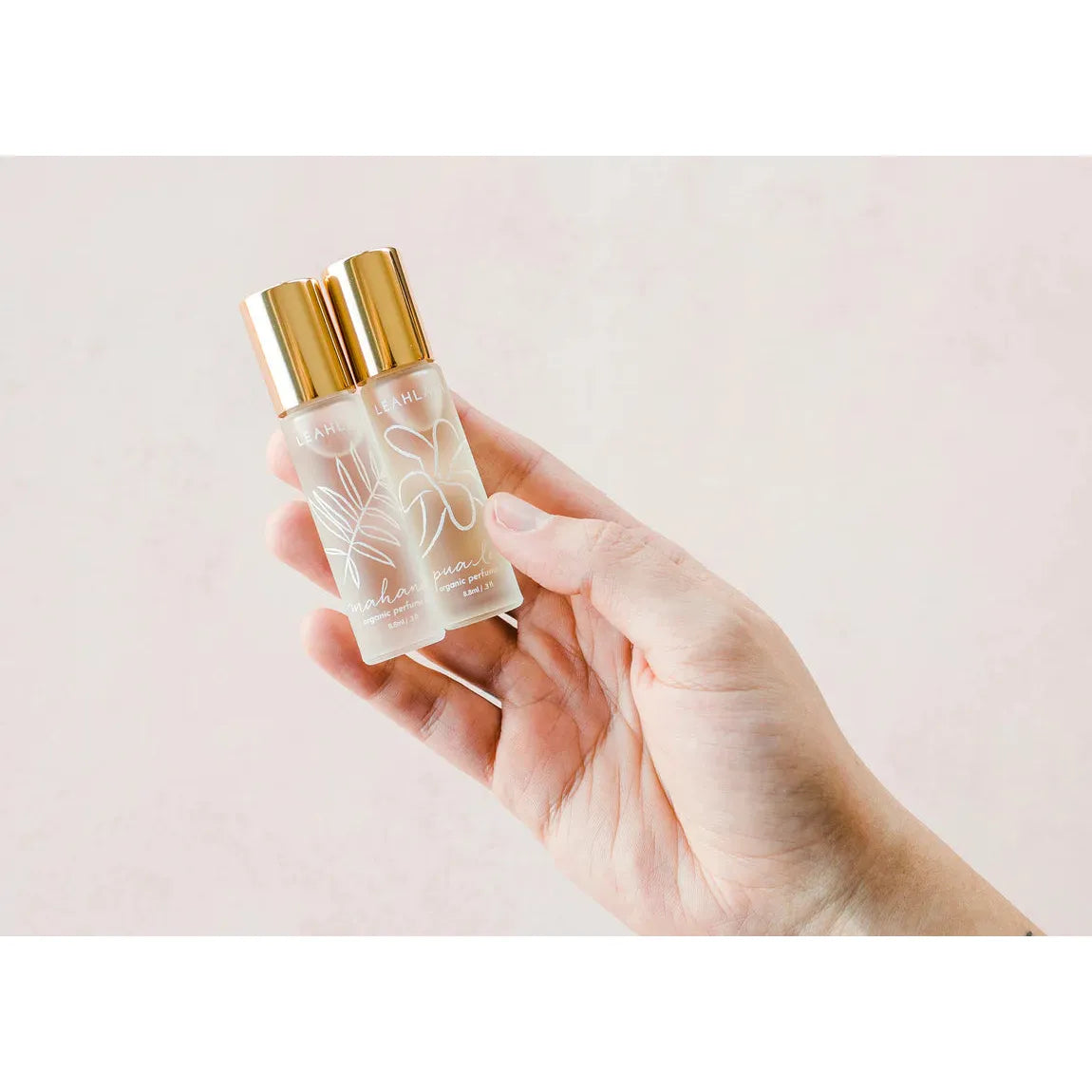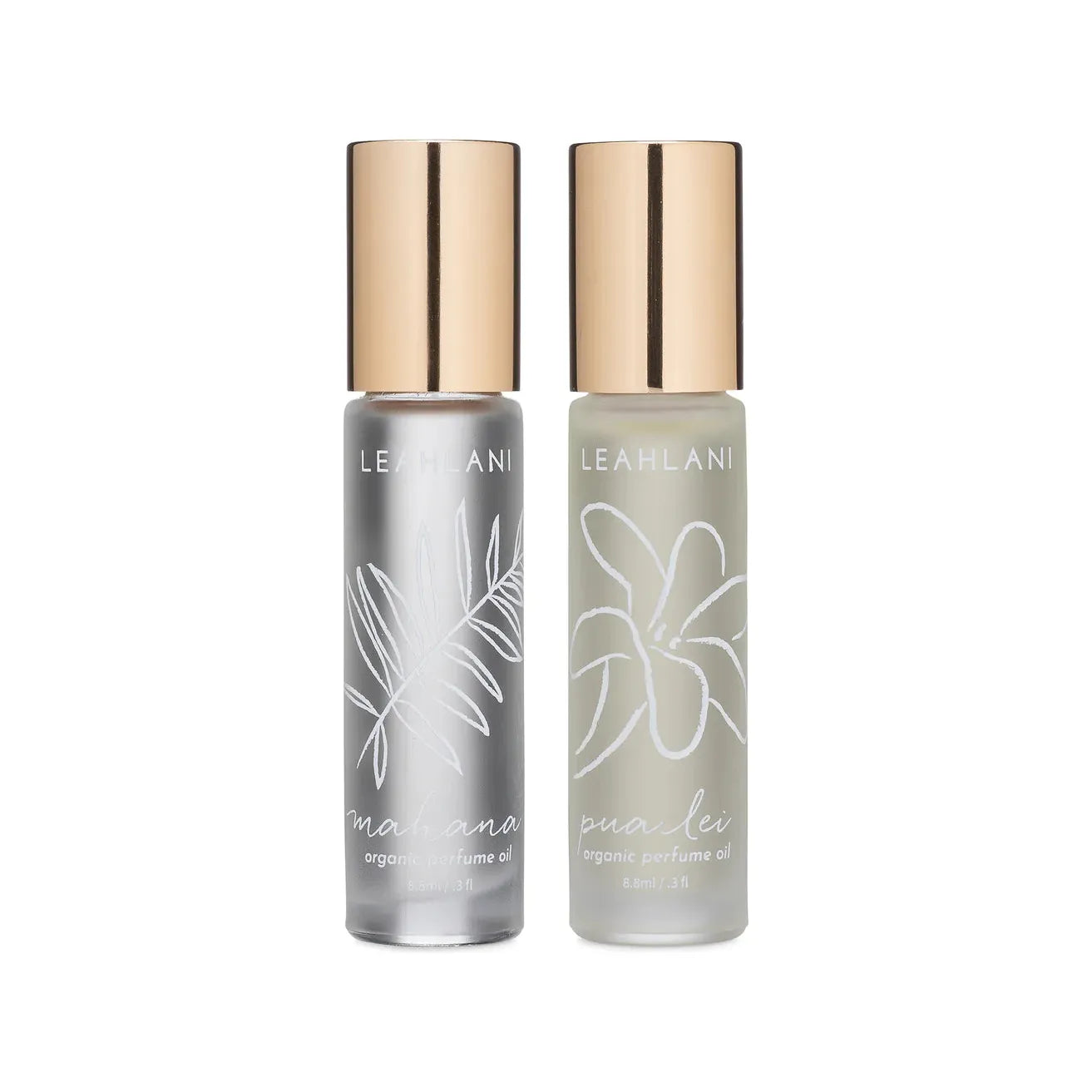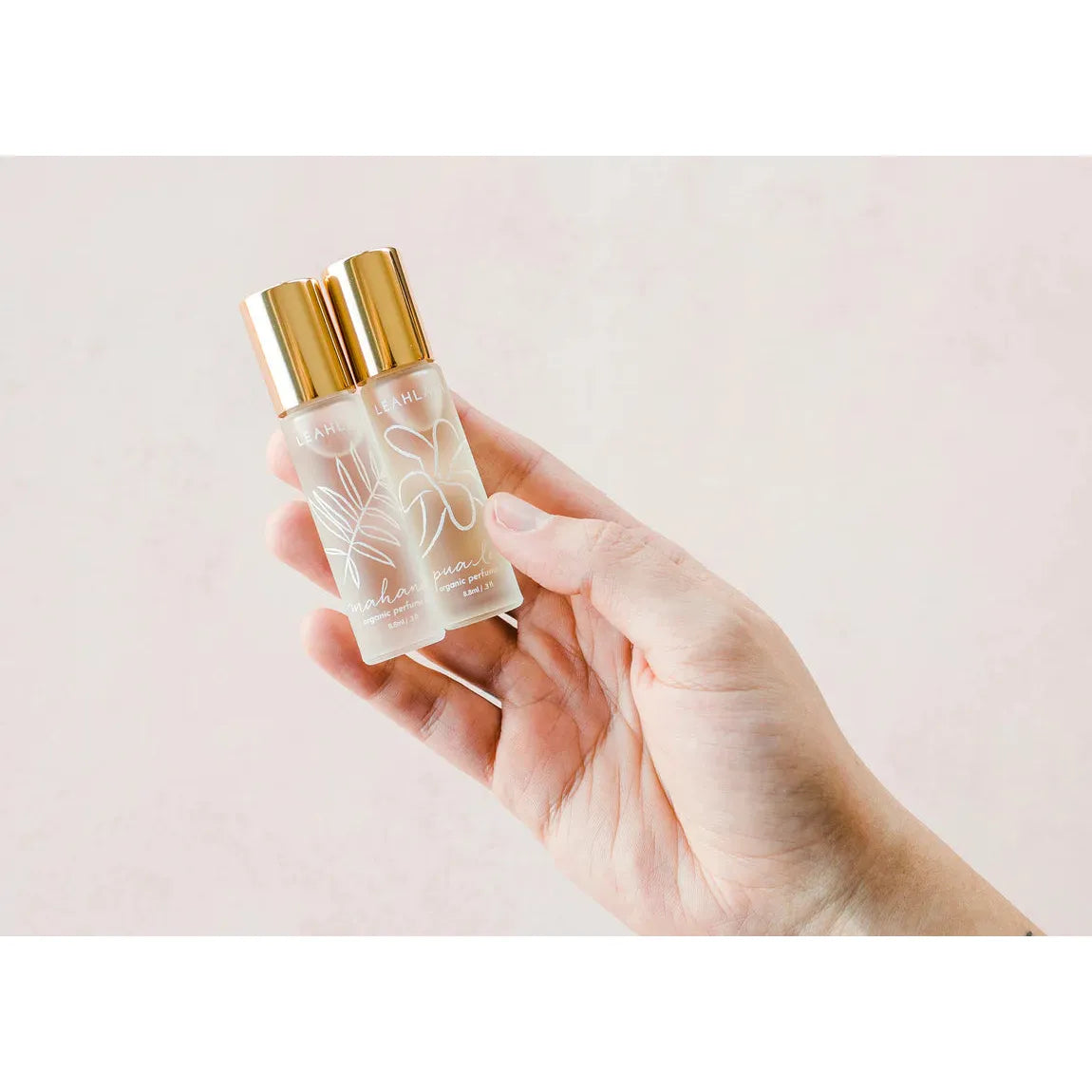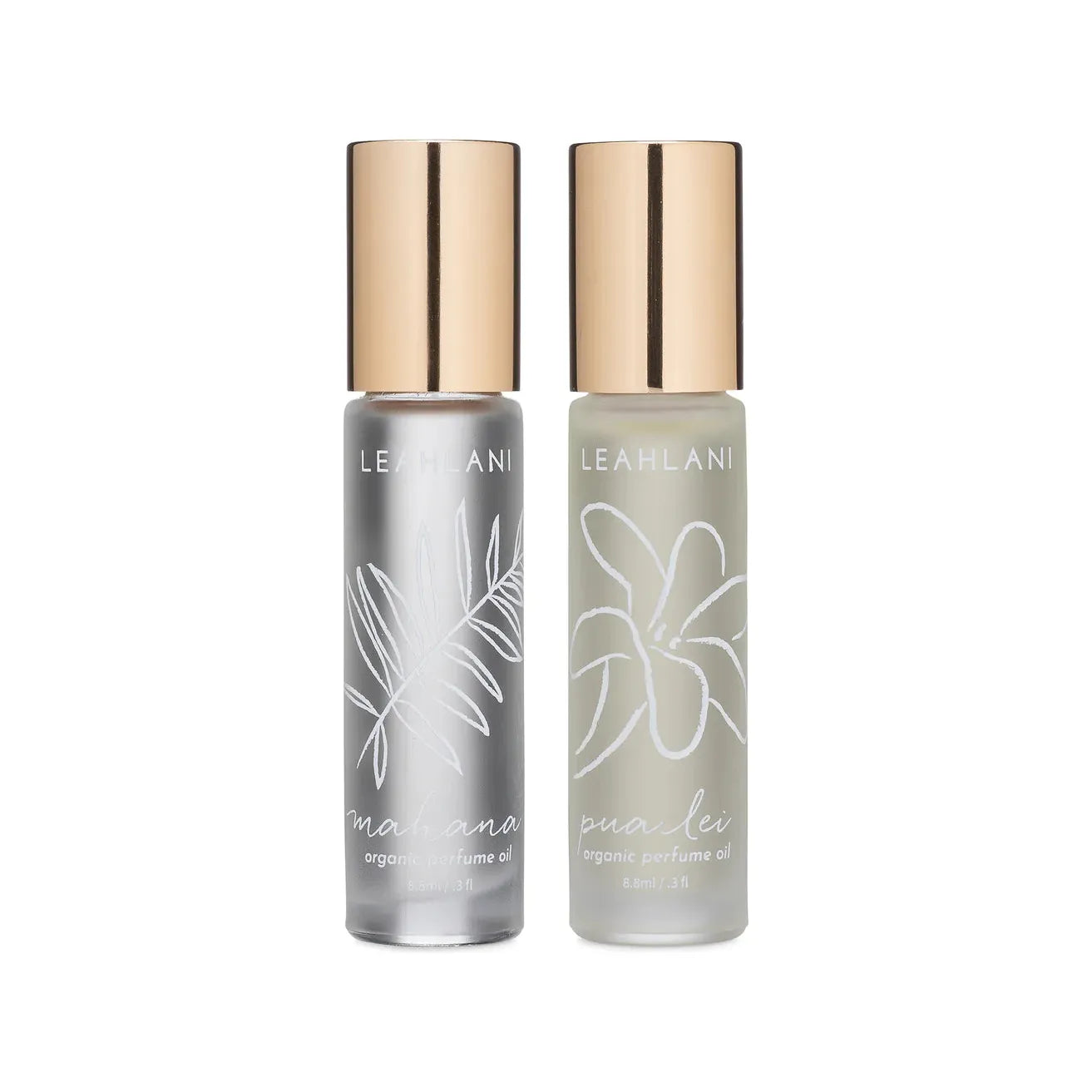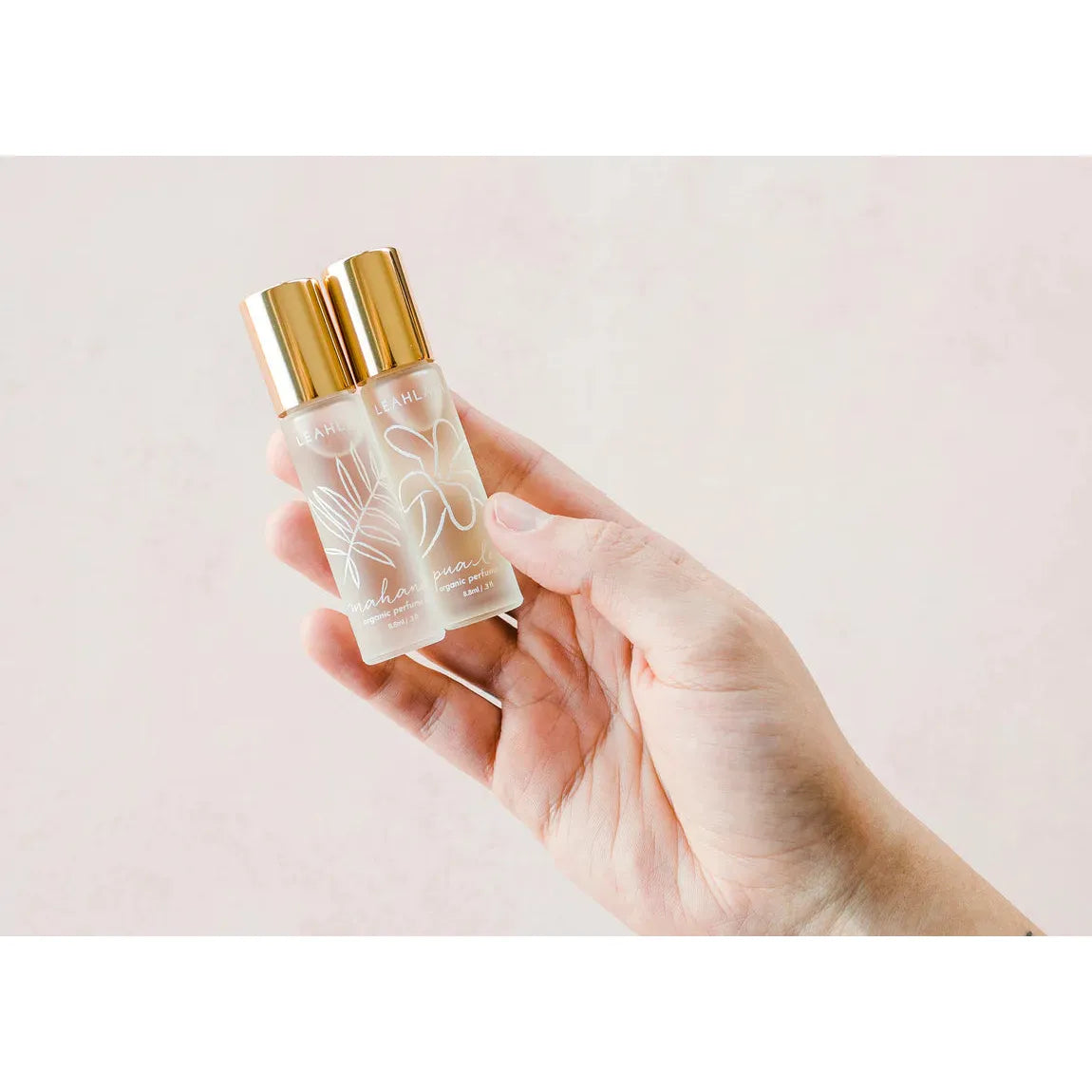 Our sumptuous organic fragrances evoke the lush natural bounty of our island home – of spilling floral bouquets, cleansing sheets of rain, cool groves of deep foliage and sun-warmed sands.
Sold separately.
Mahana: Pure warmth. Liquid sunshine. Notes of exotic vanilla bean caressed by sweet coconut. Beach day bliss.
Pua Lei: Feminine flower child. A delicate blend of creamy tropical florals, sweet tuberose, and exotic puakenikeni flowers. The enveloping scent of a Hawaiian Lei.