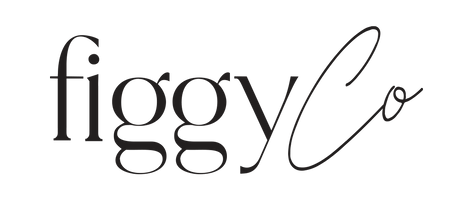 Perfect your pearly whites with an ultra-minty, bio-mineral tooth spa. A tiny pearl sized tooth-mask of natural nano-minerals will seal and brighten teeth as a burst of peppy plant power freshens breath, tongue, and gums. Brush as usual and/or apply with a dry toothbrush and leave on for a few minutes before rinsing to experience triple mint condition.
Triple Mint Enamelizer Toothpaste elevates your oral care to bacterial-balanced coolness. Peppermint, Spearmint, and Wild Mint are swirled into icy-cleanliness for the freshest breath melded with biocompatible Nano-hydroxyapatite that takes your smile to the peak of bright, super-smooth teeth. Nano-hydroxyapatite is the main mineral in enamel and helps keep teeth looking white and feeling smooth by sealing and smoothing the surface of the enamel.
Directions: Put a small dab on a dry toothbrush and coat the teeth. Leave on for a few minutes for a re-enamlizing tooth mask, then brush and rinse. Follow with a dental serum of Yogi, Mint + Myrrh, or Happy Gum Drops for a boost, and the 8 Steps to Successful Oral Care. This toothpaste formula is awesome for children, horses, and dogs too. Spa option: Apply a small amount to silicone dental tray and leave on for 20 minutes.
Ingredients:
Organic Virgin Coconut Oil - Cocos nuciferaThis diverse lipid is a caring carrier oil and botanical-biotic coconspirator that balances oral ecology. This optimal oil soothes the oral tissue and gently removes bacteria that cause bad breath.
Saponified Olive Oil - Olea europaea This lovely saponified oil captures the nourishing, moisturizing properties of Olive with an enhanced ability to remove plaque from teeth. Saponification is a natural chemical reaction that occurs when the oil is treated with a highly alkaline solution.
Baking Soda - Sodium bicarbonate Teeth thrive when they are bathed in a sea of sweet saliva, and baking soda buffers and neutralizes food acids. In addition to being an effective cleaning polish, baking soda is gentle. It has significantly lower abrasiveness than the cleaning agents of chalk and silica that are used in commercial toothpastes, and baking soda's natural alkalinity neutralizes bacterial acidity. Relative Dentin Abrasivity (RDA) measures how abrasive a substance is on the tooth's dentin. A higher RDA value indicates an increased chance of tooth abrasion. Baking soda's RDA is a mere 7, which means it is too soft to damage the teeth. In comparison, Crest is 106, Colgate Total's is 70, and Arm & Hammer Dental Care toothpaste with 65% baking soda is 35.
Nano-hydroxyapitate (HAp)HAp is a biocompatible mineral form of calcium apatite that naturally occurs in our teeth, saliva, and bones. Hydroxyapatite is found in dentin and is the main mineral in enamel. It helps keep teeth looking white by sealing the pores of the surface of the enamel. In the 1970s, NASA studied HAp to help prevent bone loss in astronauts related to zero-gravity conditions. Since then it has been used in professional oral care fields. Many dentists find it both superior to and safer than fluoride.
Peppermint - Mentha piperitaPeppermint's cool breezy taste gives you long-lasting fresh breath. Our Peppermint is a genuine distillation of fresh leaves and has been apprising oral preparations since antiquity. The Peppermint in commercial toothpaste is artificial menthol and only offers synthetic flavor, while real Peppermint is a potent and pleasant friend for oral care. It also inhibits the bacteria that cause bad breath.
Spearmint - Mentha veridisSprightly Spearmint is Peppermint's softer, more understated, cousin. Fresh, fragrant Spearmint soothes the senses with whispers of minty magnificence! The ancient Greeks chose Spearmint to scent their bath water, while medieval populations used the herb to freshen breath and clean teeth. Like its cousin Peppermint, Spearmint also inhibits the bacteria that cause bad breath.Wild
Mint - Mentha arvensis Double the coolness of Peppermint, Wild Mint is a wealth of menthol that gives all mint oils their icy potency. A single sniff or a drop on the tongue is a refreshing pick me up. As with Spearmint and Peppermint, Wild Mint inhibits bacterial growth and promotes sweet breath.
Tea Tree - Melaleuca alternifolia Traditional Tea Tree is an herbaceous Herculean do-all. It is naturally packed with magnificent mouth attendants. Potent plant compounds of cineole and propanol work to refresh the mouth, prevent tartar build-up, and banish the bacteria that cause bad breath. Steam distilled in Australia and studied extensively for its effective oral activity by the Australian Dental Journal, Tea Tree oil evokes a super-clean, piney-clean aroma.
Sweet Thyme - Thymus linaloolThyme is a potent plant, and Sweet Thyme is a rarer, gentler, yet mightily effective variety of the Thyme species. It is a timely toner that balances oral secretions. Sweet Thyme is also a potent botanical-biotic that banishes bad breath bacteria.