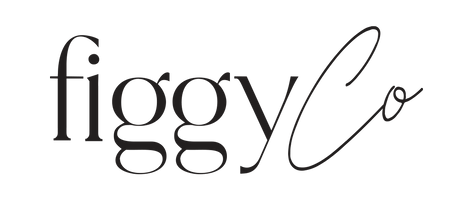 Use Calming Herbal Repair Serum Concentrate to accelerate cellular repair, which addresses visible signs of aging with its proprietary blend of Traditional Chinese Medicine plant root adaptogens.
What It Is
Revitalize and restore the skin with this nutrient dense, potent formula made up of powerful botanicals, healing roots and nourishing plant butters to accelerate cellular repair. The result? A balm to oil serum concentrate that soothes skin irritations, combats dryness, firms the skin and reduces the appearance of lines and wrinkles.
This soothing + restorative serum concentrate balm also pairs perfectly with Mount Lai facial tools. Calming Herbal Repair enhances the glide of your tools for a nourishing and restorative facial massage.
Receive the facial massage balm (30 ml/1 fl. oz) as well as a dainty silver scooping spoon to give you the perfect portion every time.
Because our products are formulated with natural ingredients, there may be variations in texture and color. These variations do not impact product efficacy!

What It Does:
This facial balm amplifies the benefits of our facial tools, soothes irritated skin and leaves the complexion feeling balanced, renewed and radiant. This is a leave-on balm that we sometimes like to use in place of a facial oil for days when our skin needs a little extra soothing!
Supports cellular repair

Addresses the appearance of fine lines & wrinkles and visible signs of aging

Reduces inflammation and soothes skin irritations

Who It Is For:
Ideal for all skin types. Especially beneficial for those looking for a powerful anti-aging solution. Non-comedogenic and formulated with blemish prone & sensitive skin in mind.

How It Works
The root cause of premature visible signs of skin aging include inflammation, cell damage, and molecular damage that accumulates over time. Calming Herbal Repair Serum Concentrate Balm supports the skin with natural renewal, to help repair and heal damage with ingredients like Purple Gromwell Root. Rounded out with potent botanicals and nourishing plant butters lock in moisture, this potent serum concentrate acts as a soothing layer of nourishing protection that leaves the skin soft and dewy.

Key Ingredients:
Plant Root Adaptogen Complex
: Traditional Chinese Medicine roots that target signs of aging in the skin, containing
Purple Gromwell Root accelerates cellular repair and healing.

Licorice Root fights free radical damage and inflammation with antioxidants.

Rhodiola Root protects skin from environmental stressors.

Astragalus Root soothes skin irritations.
Squalane & Meadowfoam Seed Oil
: a biocompatible oil that balances and hydrates for smooth, supple skin
Green Tea Extract
: an antioxidant powerhouse that fights free radical damage and inflammation
Murumuru Butter
: locks in moisture and keeps skin hydrated.
How to use:
Warm in hands to activate and massage into hydrated, damp skin before moisturizer, once to twice a day. Complete your skincare routine with a facial massage to amplify product penetration into the skin, ironing out the underlying fascia and relaxing tense muscles.

Our Philosophy:
Formulated in collaboration with a Traditional Chinese Medicine practitioner to utilize the centuries of study done on the power of herbs.
Clean, natural, effective formulas. Each ingredient selected with intention, no fillers.
Crafted with care in small batches.
Made in the US.
Non-comedogenic, vegan and cruelty free. 
Leaping Bunny Certified.
Formulated without synthetic fragrances, artificial dyes, silicones, parabens, PEGs, phthalates, sulfates or mineral oil.