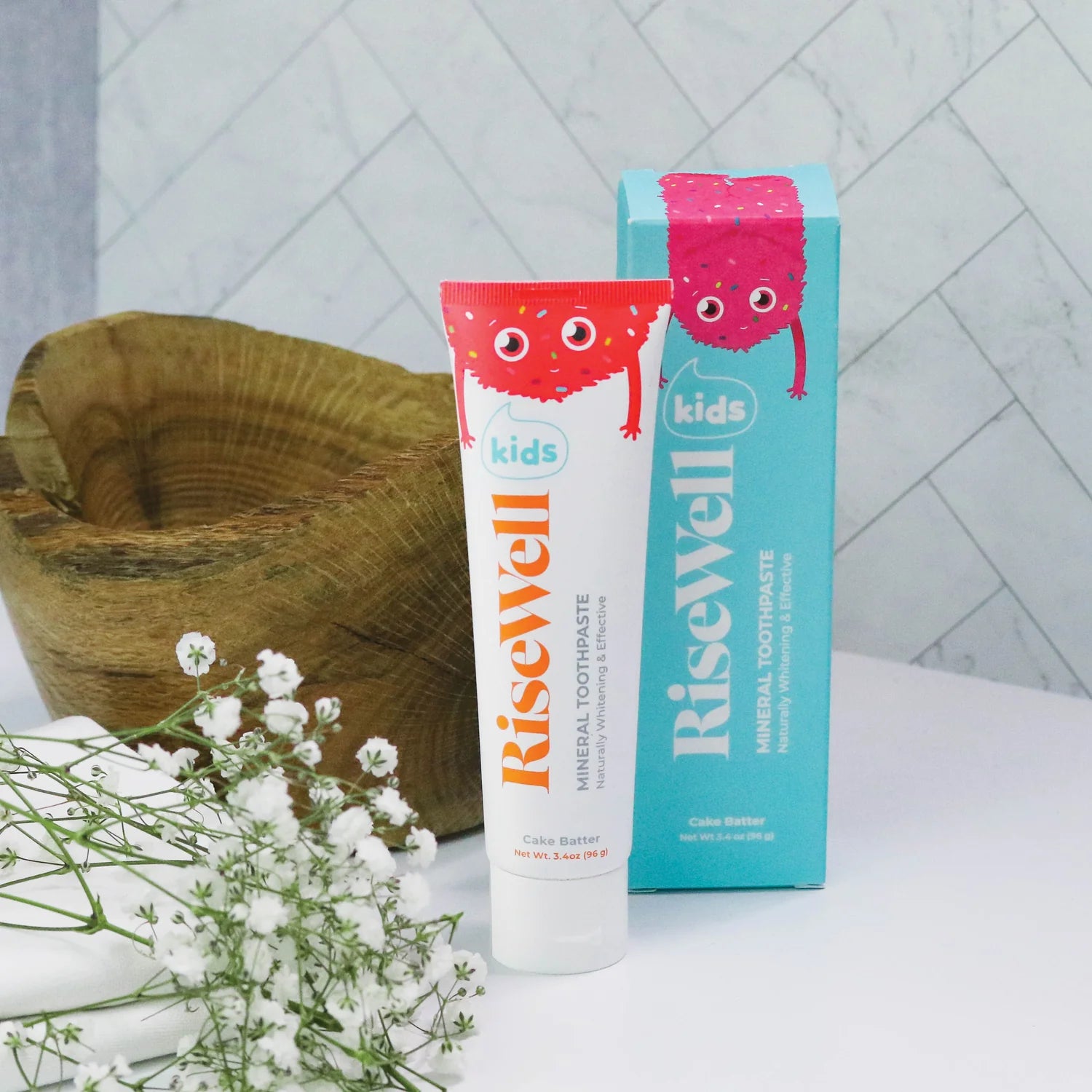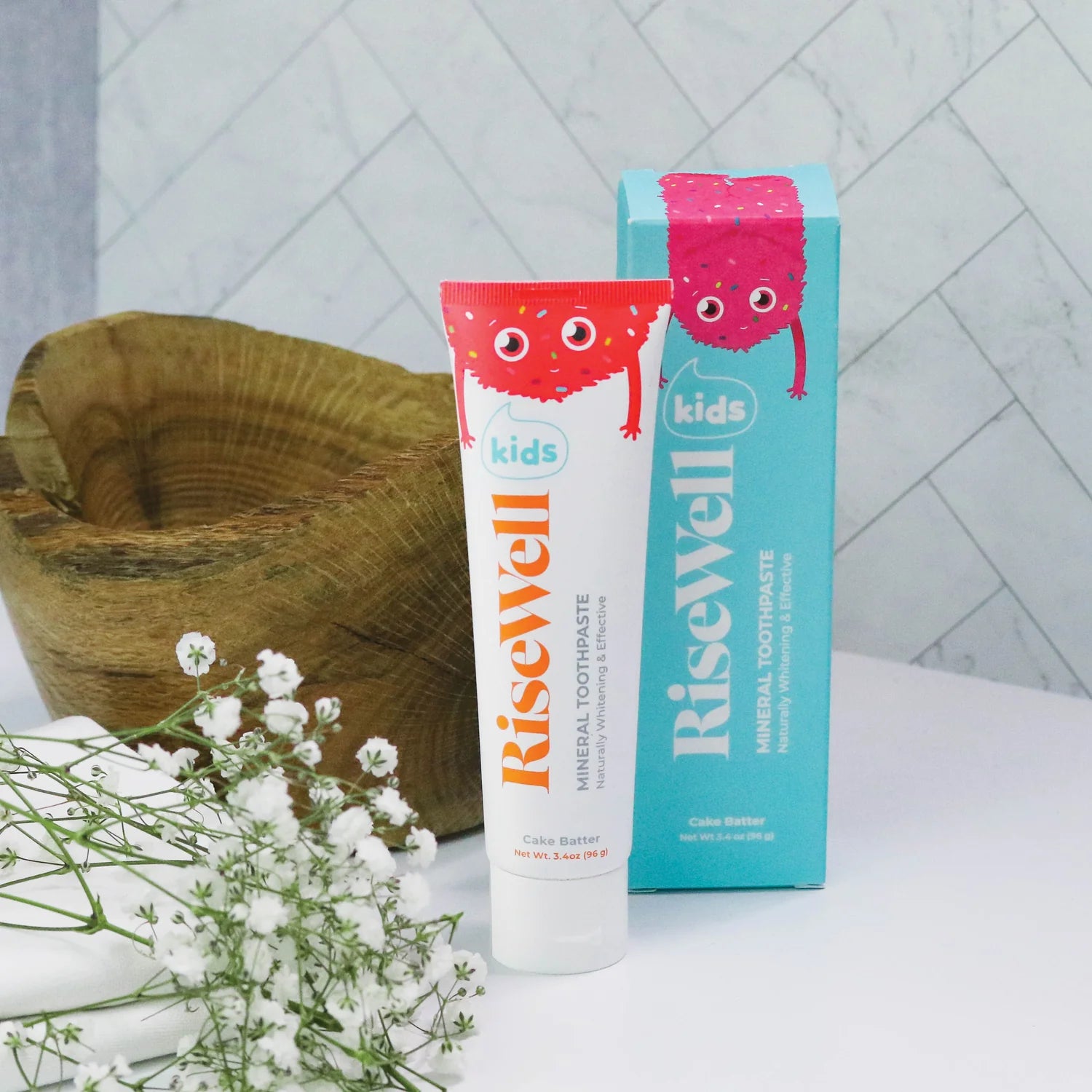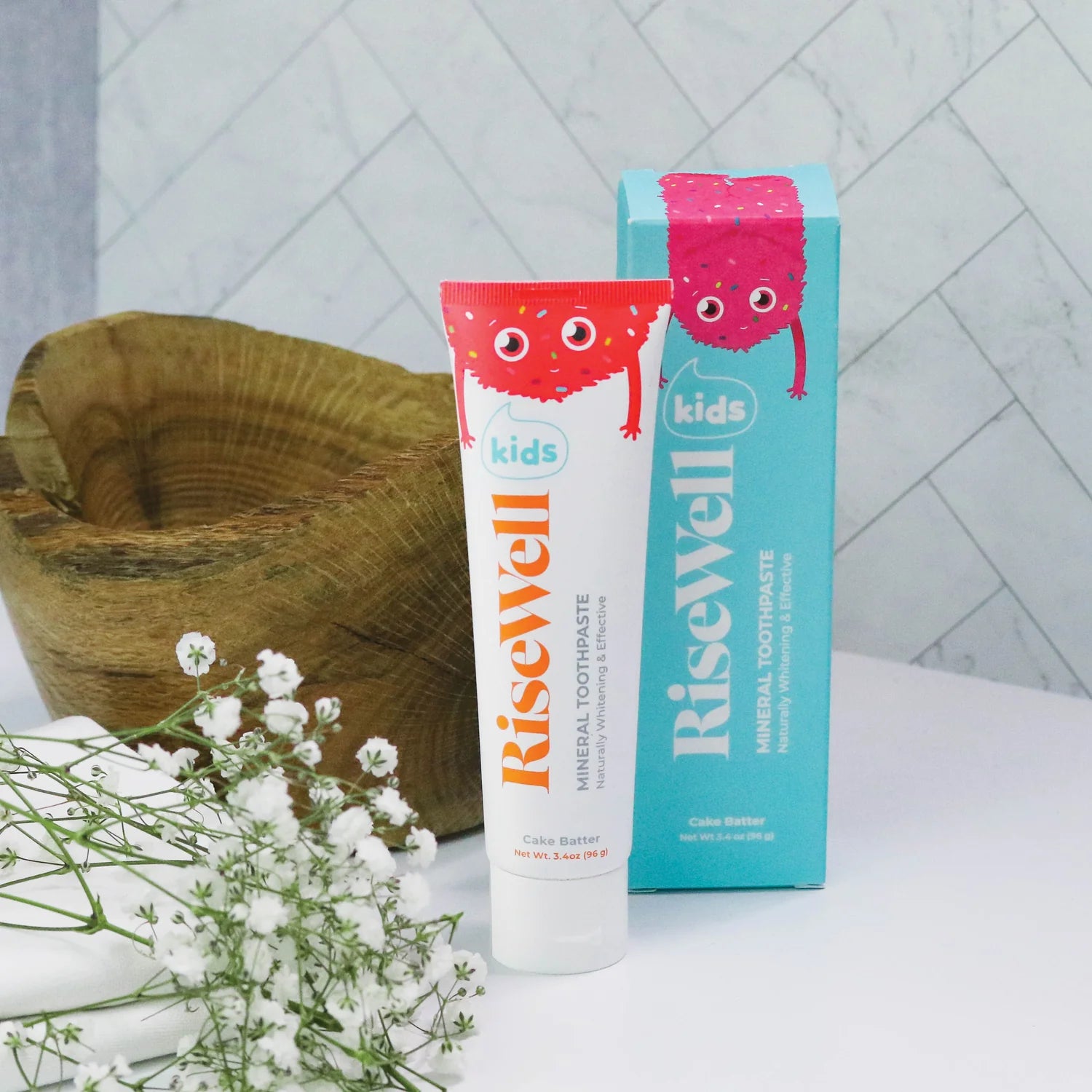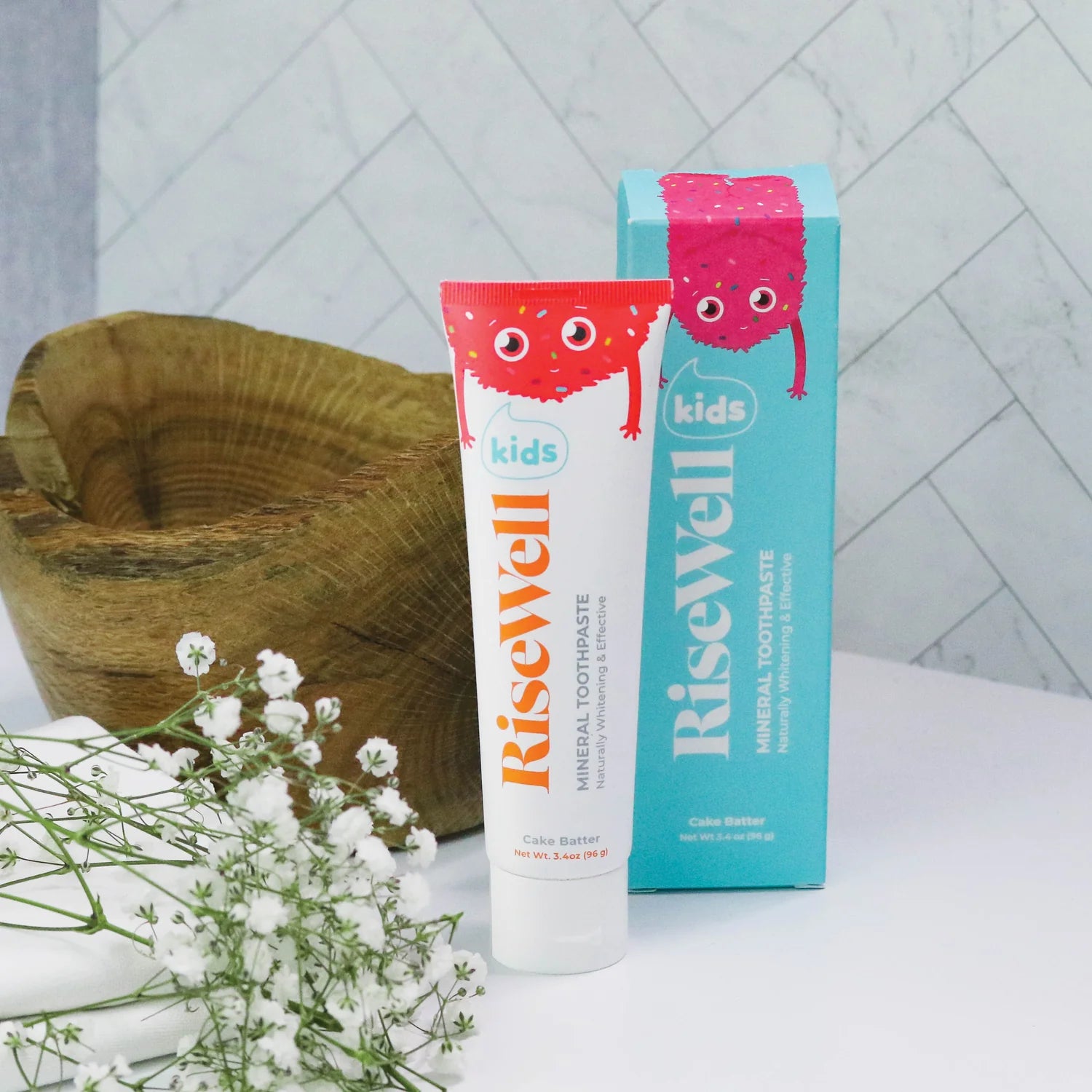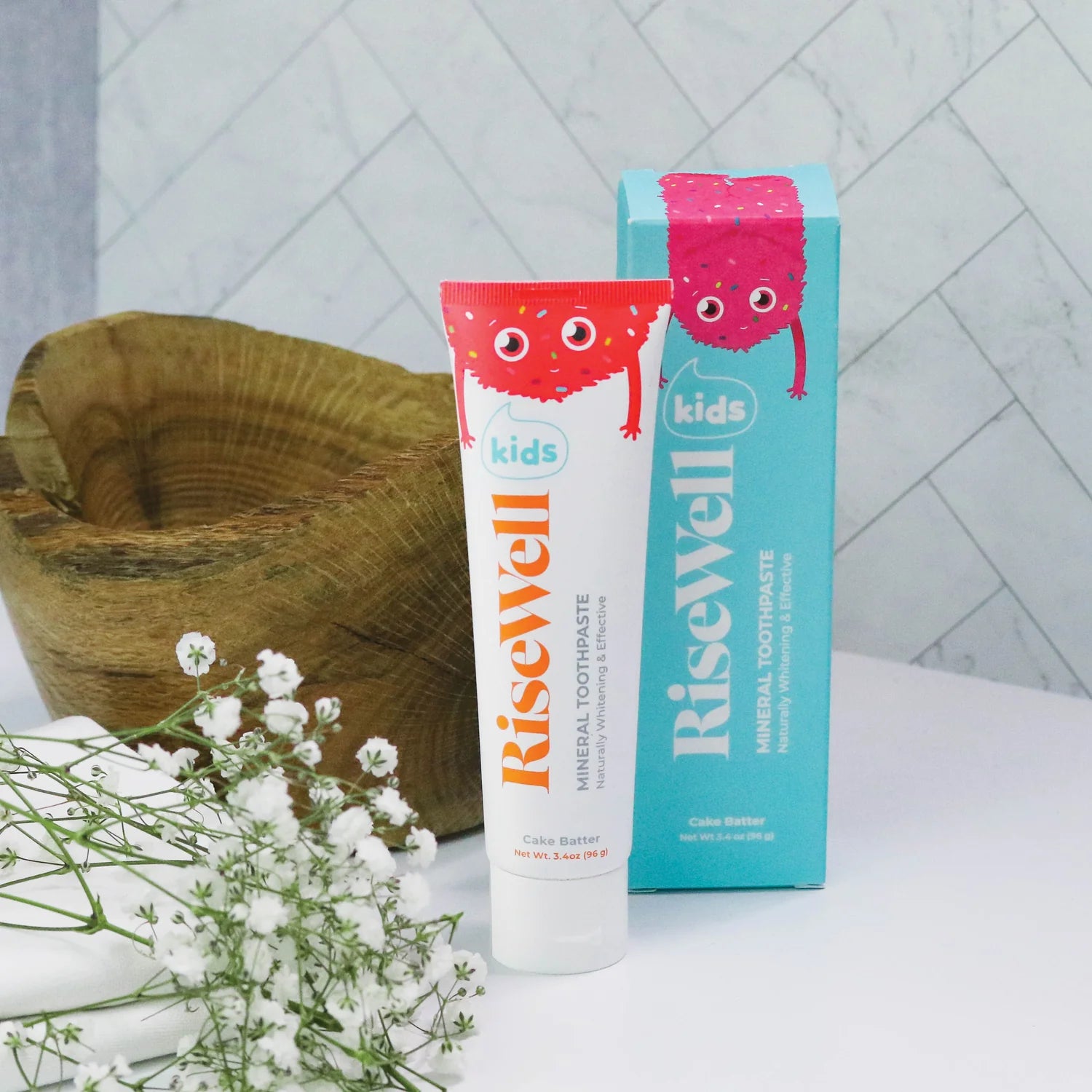 Risewell Kids Mineral Cake Batter Toothpaste
It's like a party in your mouth! Not only does it taste like sneaking spoonfuls of cake batter straight out of the bowl, RiseWell natural toothpaste for kids is packed with our signature ingredient, hydroxyapatite, which is a naturally-occurring mineral that strengthens teeth. Daily usage will leave your kid's teeth visibly whiter, healthier, and stronger as their smiles grow and mature. And the best part? It's safe enough to eat—even if your kids (or you, wink wink) eat the whole delicious tube!
Finally there's a treat that strengthens your kid's teeth! The secret is Hydroxyapatite, a naturally occurring mineral (and our signature ingredient!) that protects and remineralizes your kid's teeth as they grow
Hydroxyapatite
Restores Tooth Enamel
The same mineral that makes up our teeth and bones, HA remineralizes your teeth the way your body does naturally.
Xylitol
Inhibits Bad Bacteria
Xylitol starves harmful bacteria of their food source, thereby reducing their ability to produce the acids that lead to cavities.
Silica & Calcium Carbonate
Gentle Scrubbers
These natural scrubbers gently clean your teeth without damaging or stripping the enamel.
Vanilla Planifolia Fruit
Flavor
Stevia, Sorbitol & Erythritol
Natural Sweetners
RiseWell Kids Toothpaste is the only one on the market that's safe enough to eat. The reason? It's made with Hydroxyapatite, which remineralizes teeth, without the risk of harm if accidentally ingested.