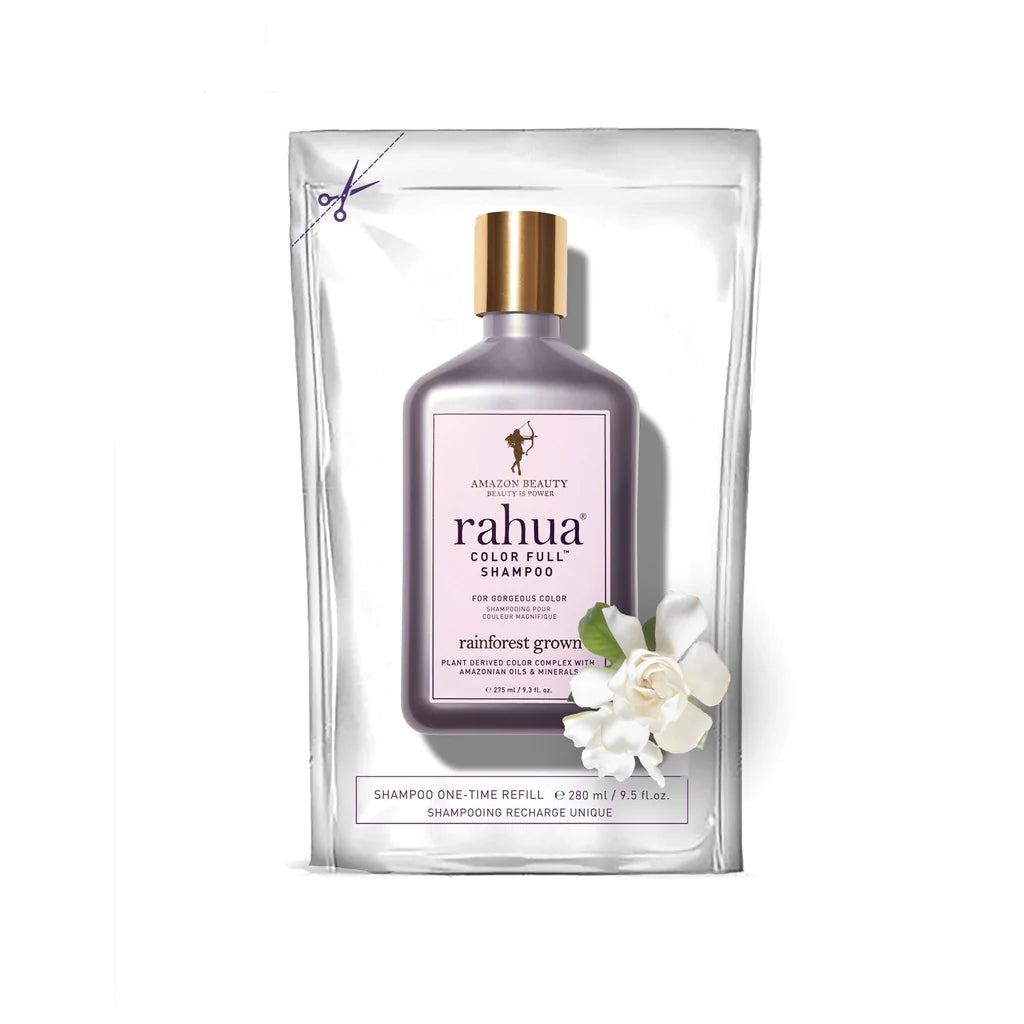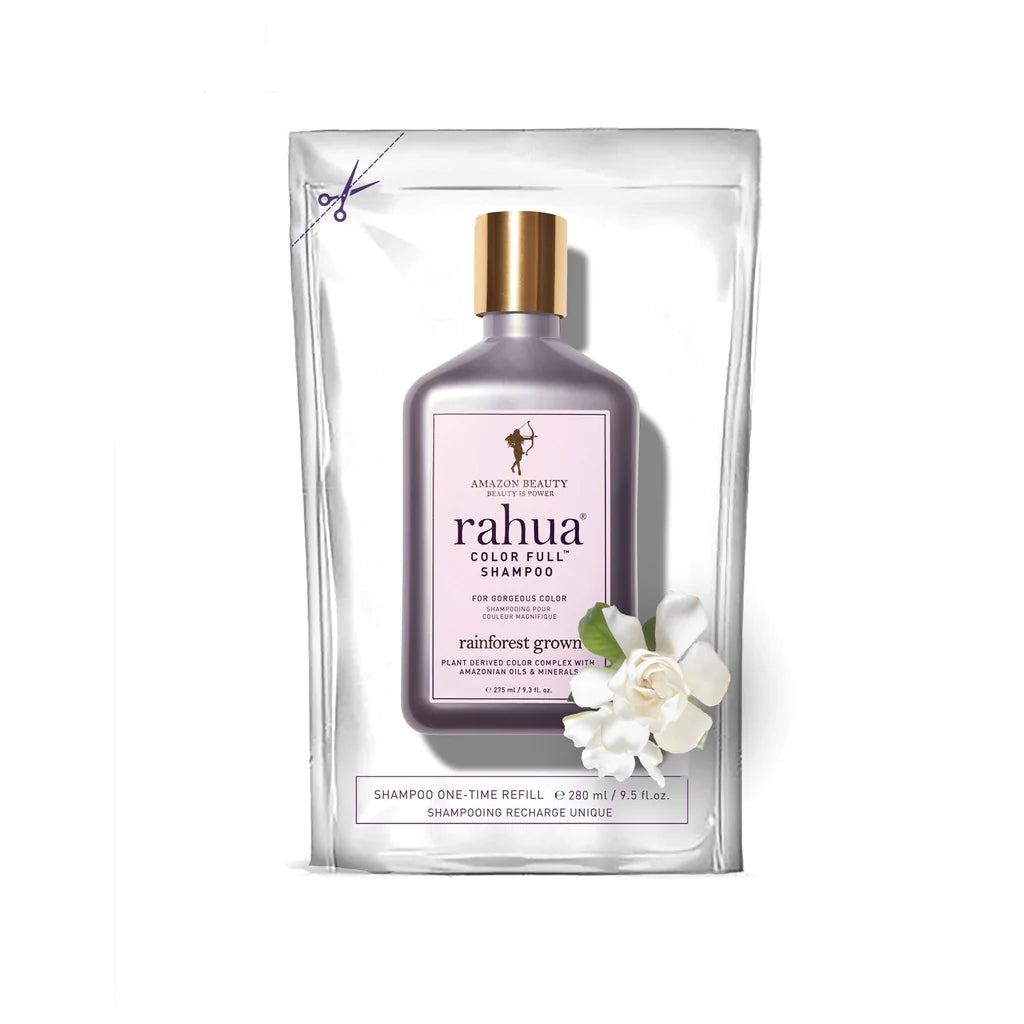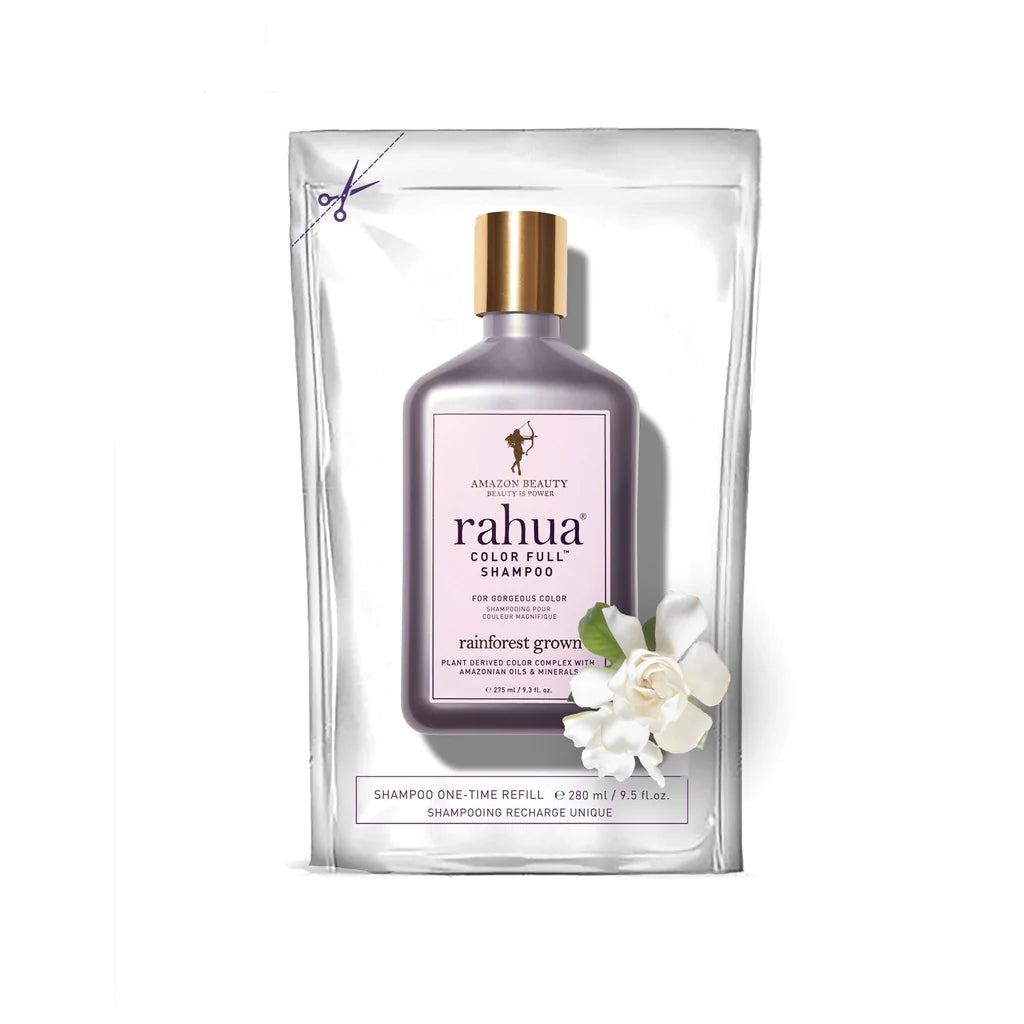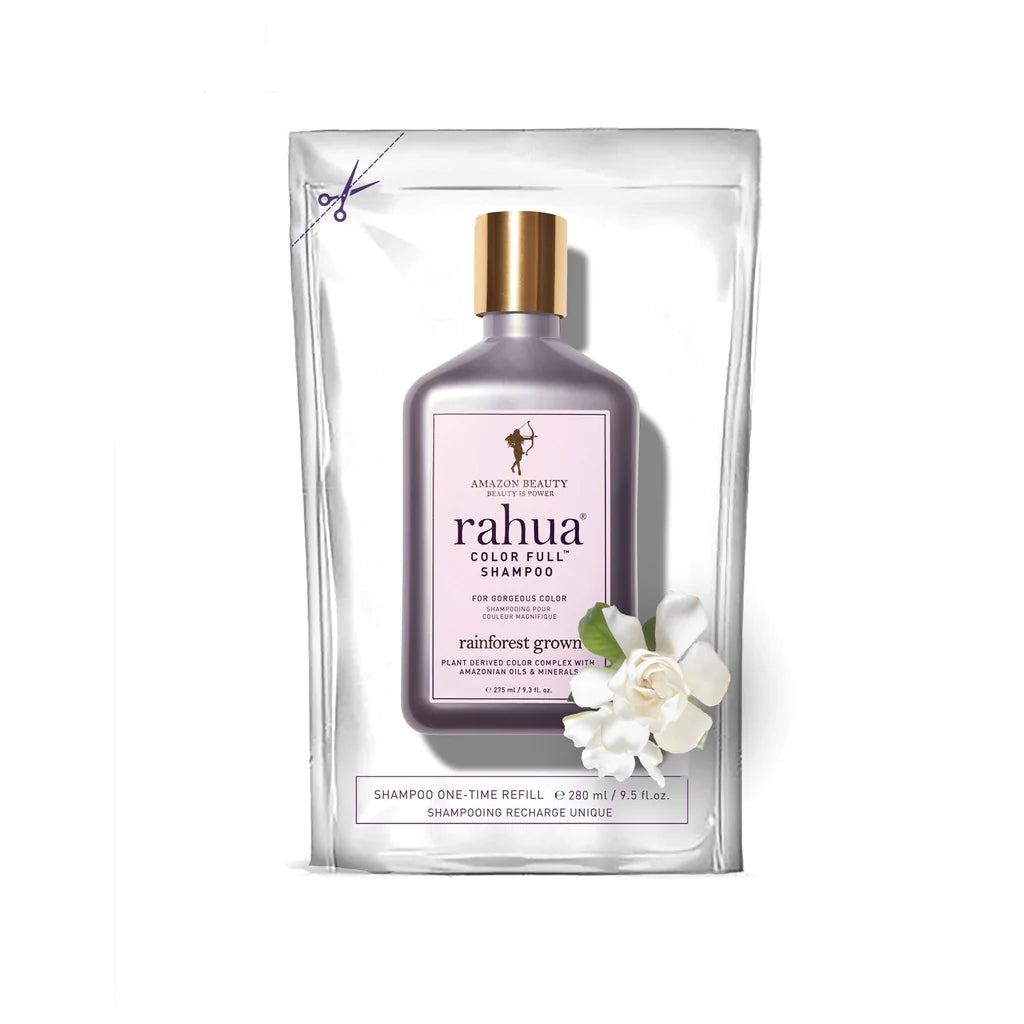 Rahua Color Full Shampoo Refill
Sustainable and refillable. Refill your full-size Color Full™ Shampoo with our conscious refill pouches. 
Rahua Color Full™ Shampoo preserves hair color harnessing potent rainforest oils and pure, plant derived ingredients. 
Prevent color-treated hair from fading and maintain desired tones. Our exclusive full spectrum color protection complex is ideal for all shades of color-treated and highlighted hair. Plus keeps natural hair colors vibrant.
Scented with the exotic fragrance of Gardenia flowers.