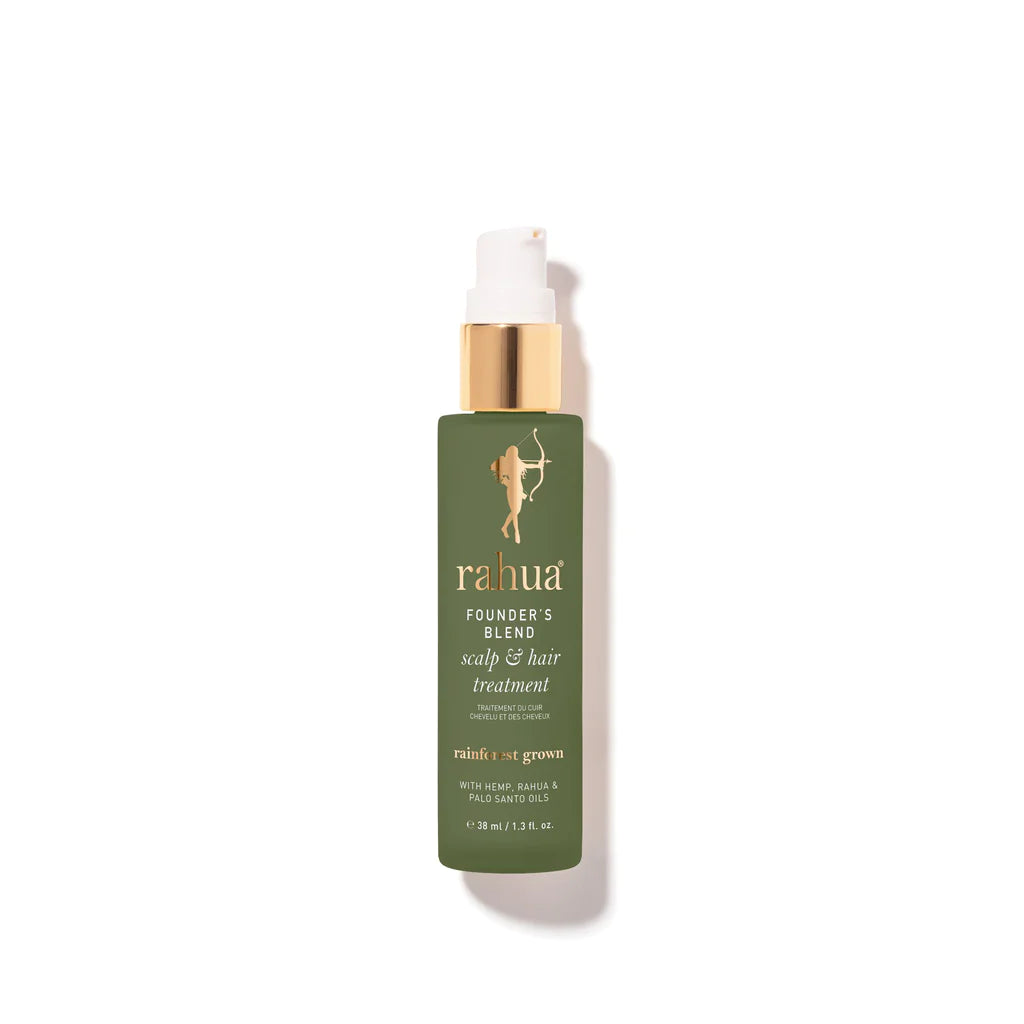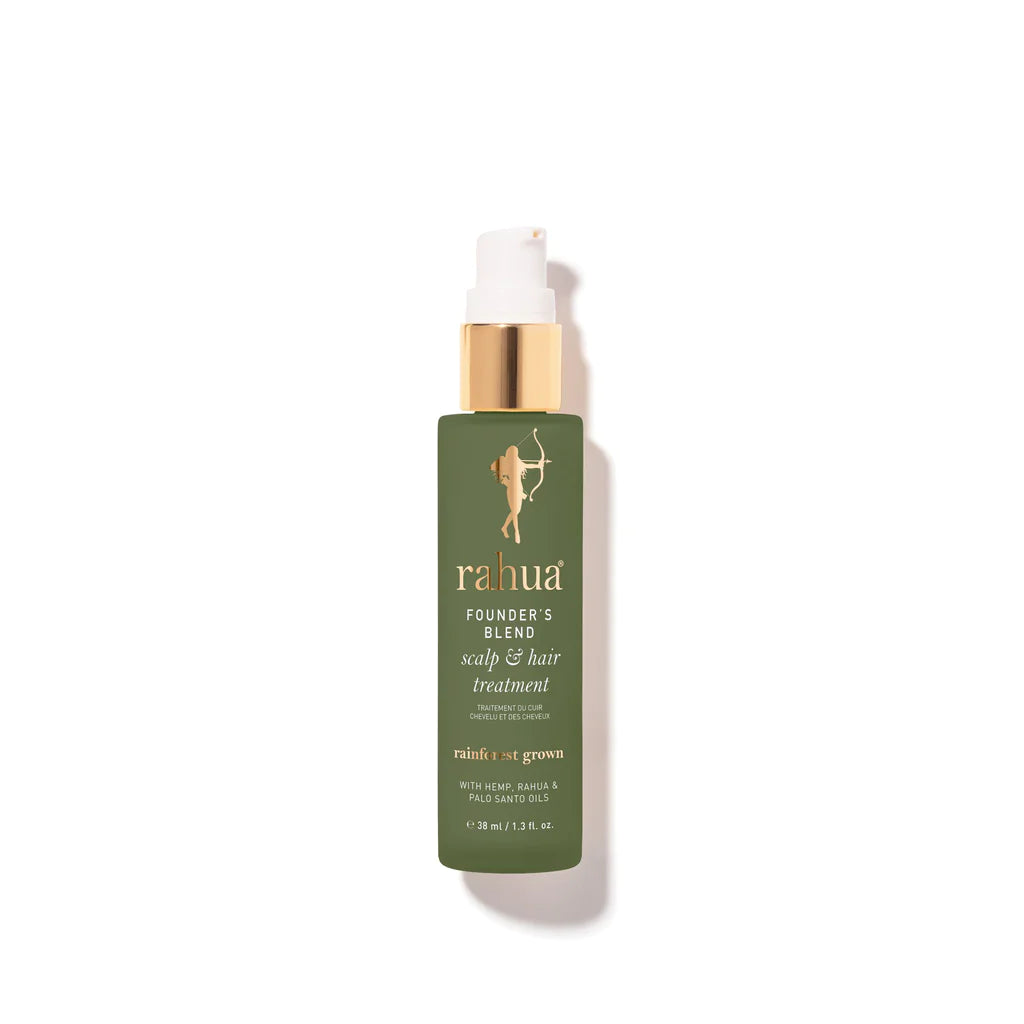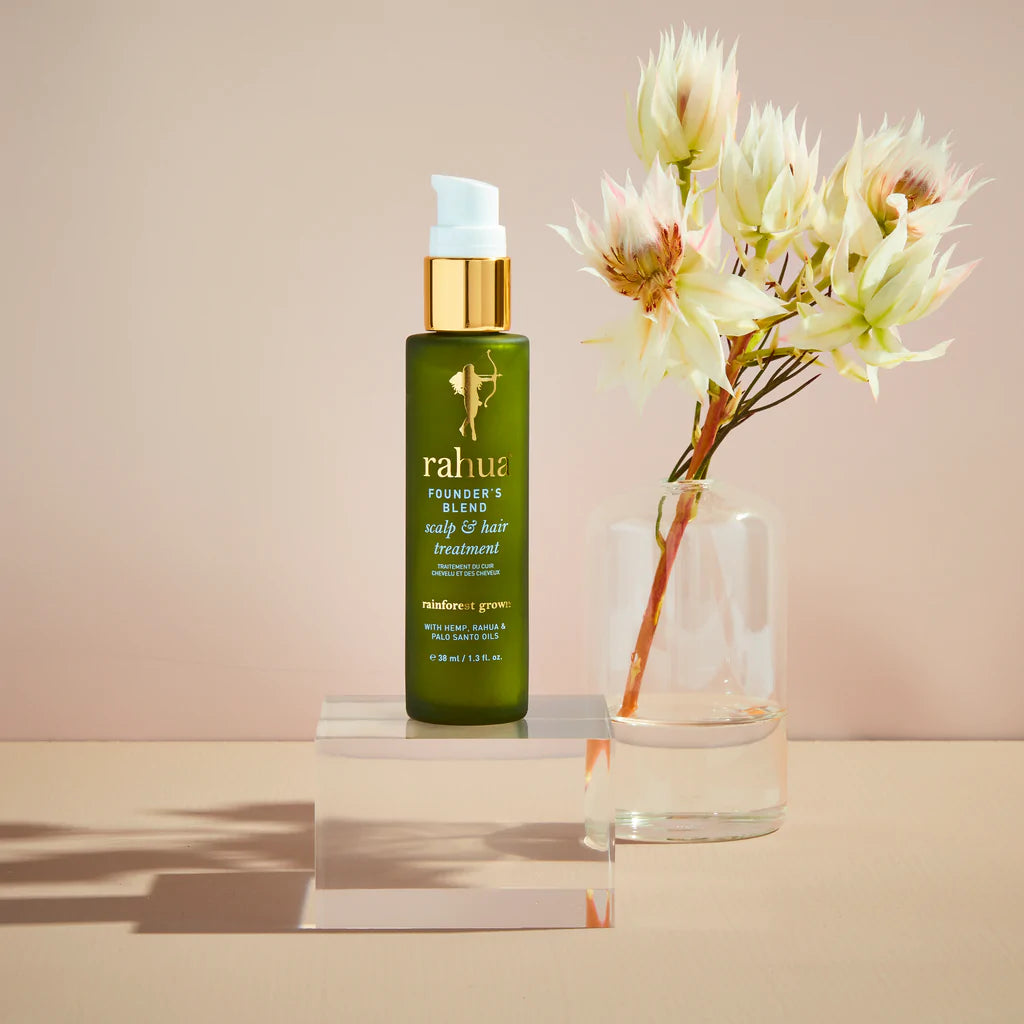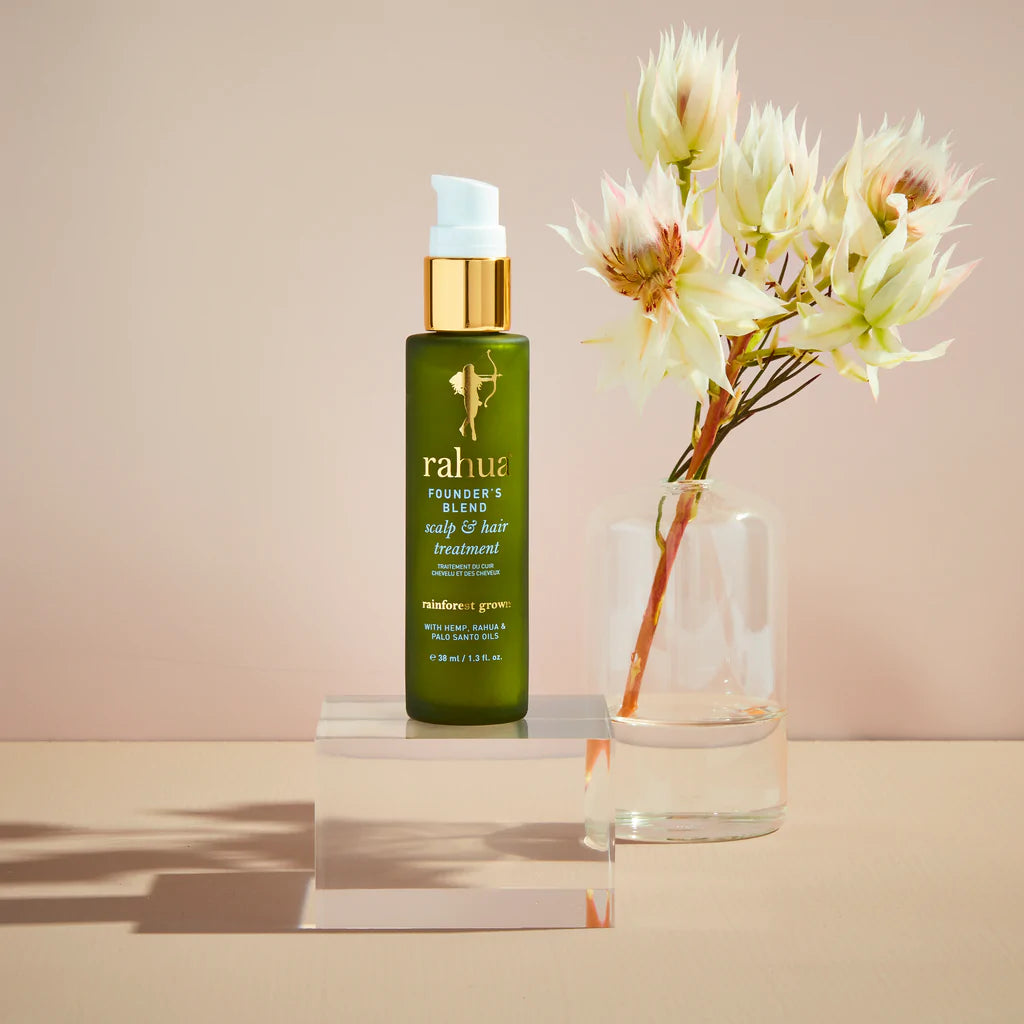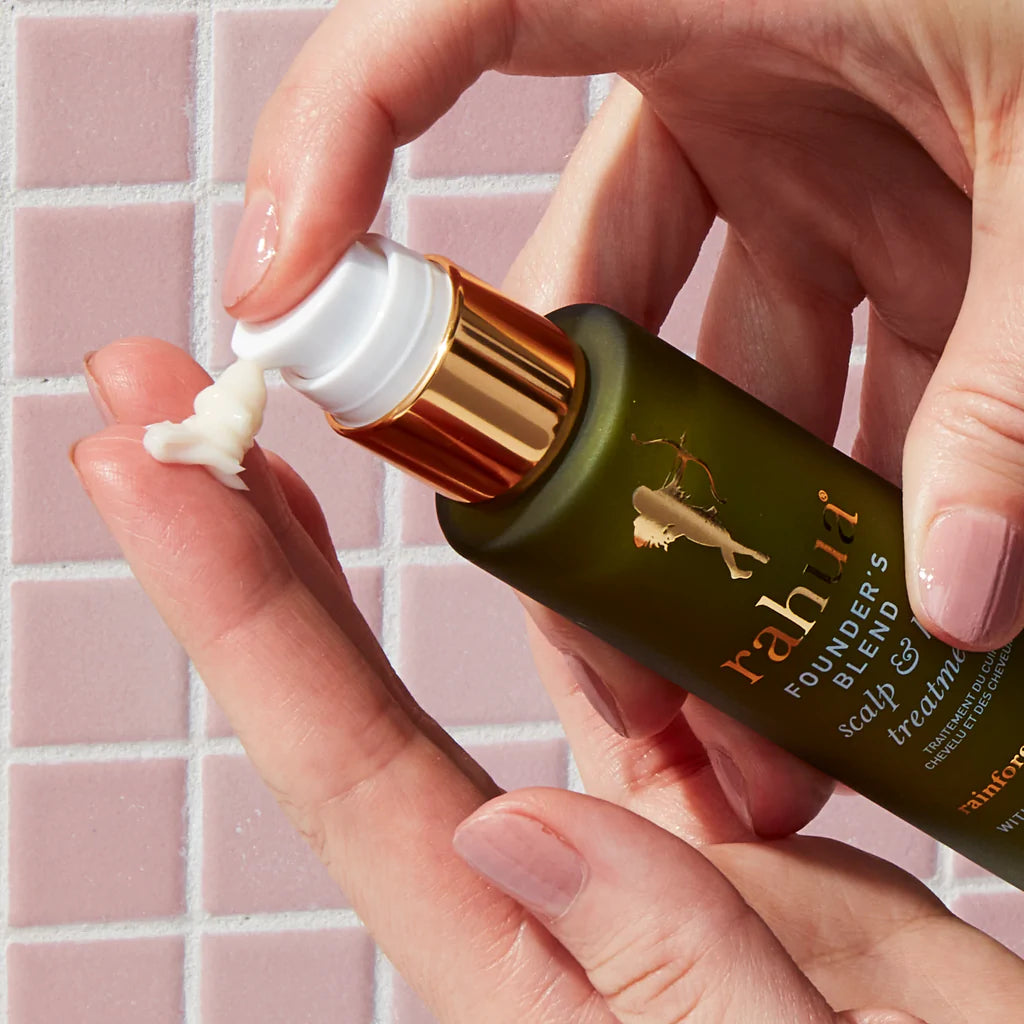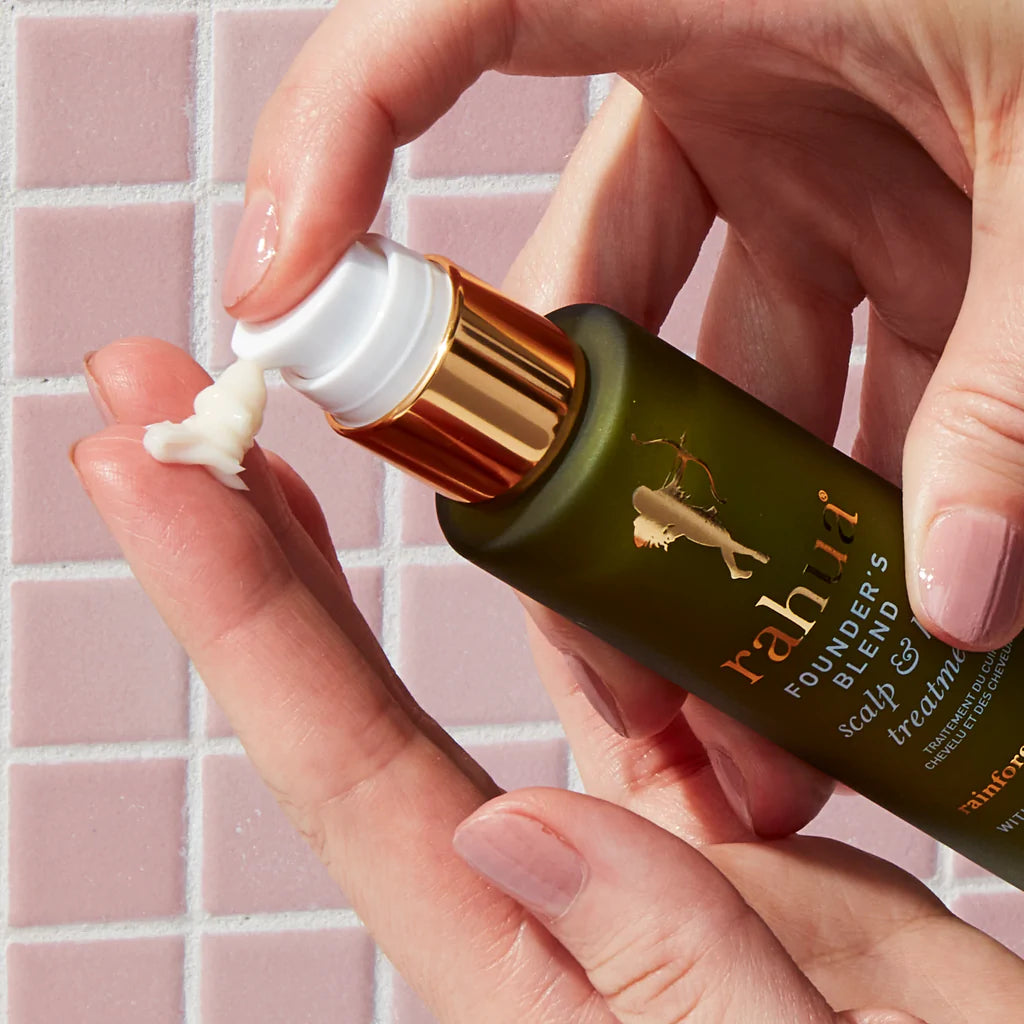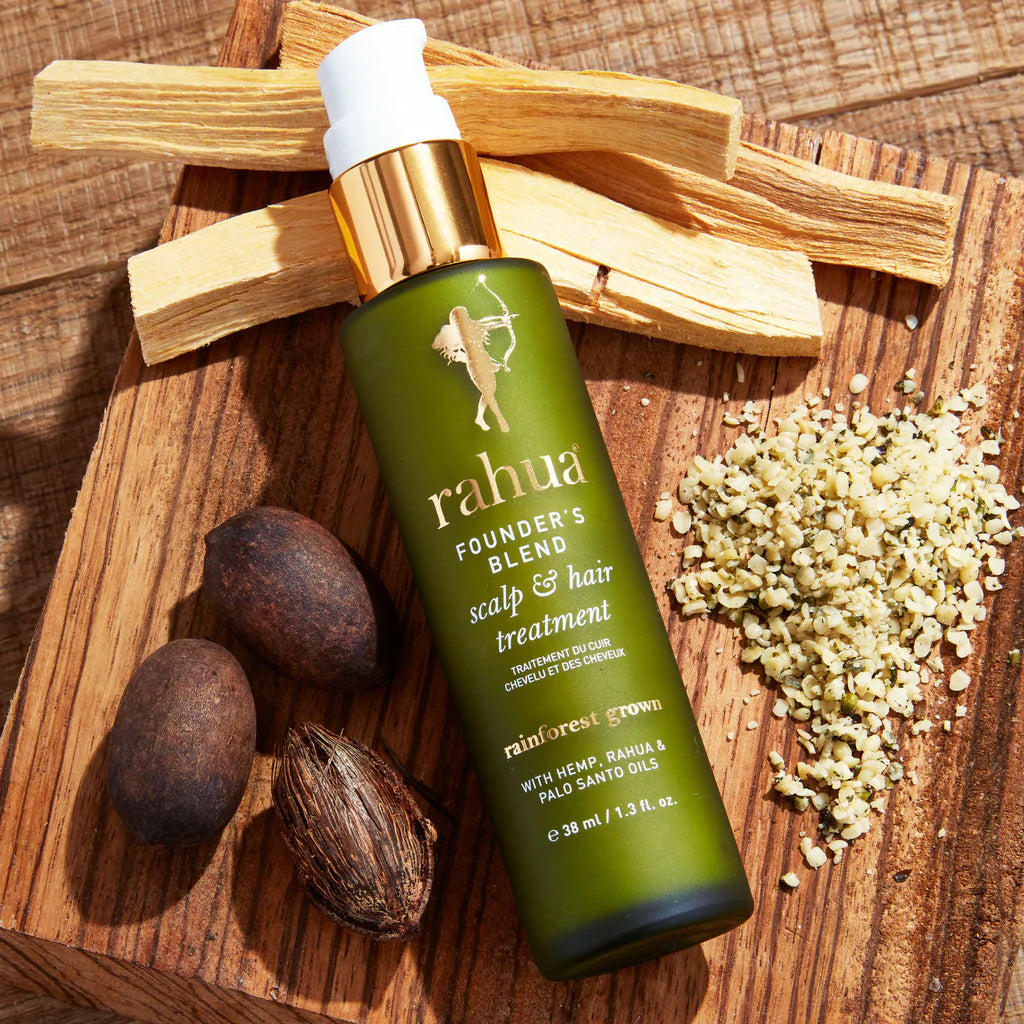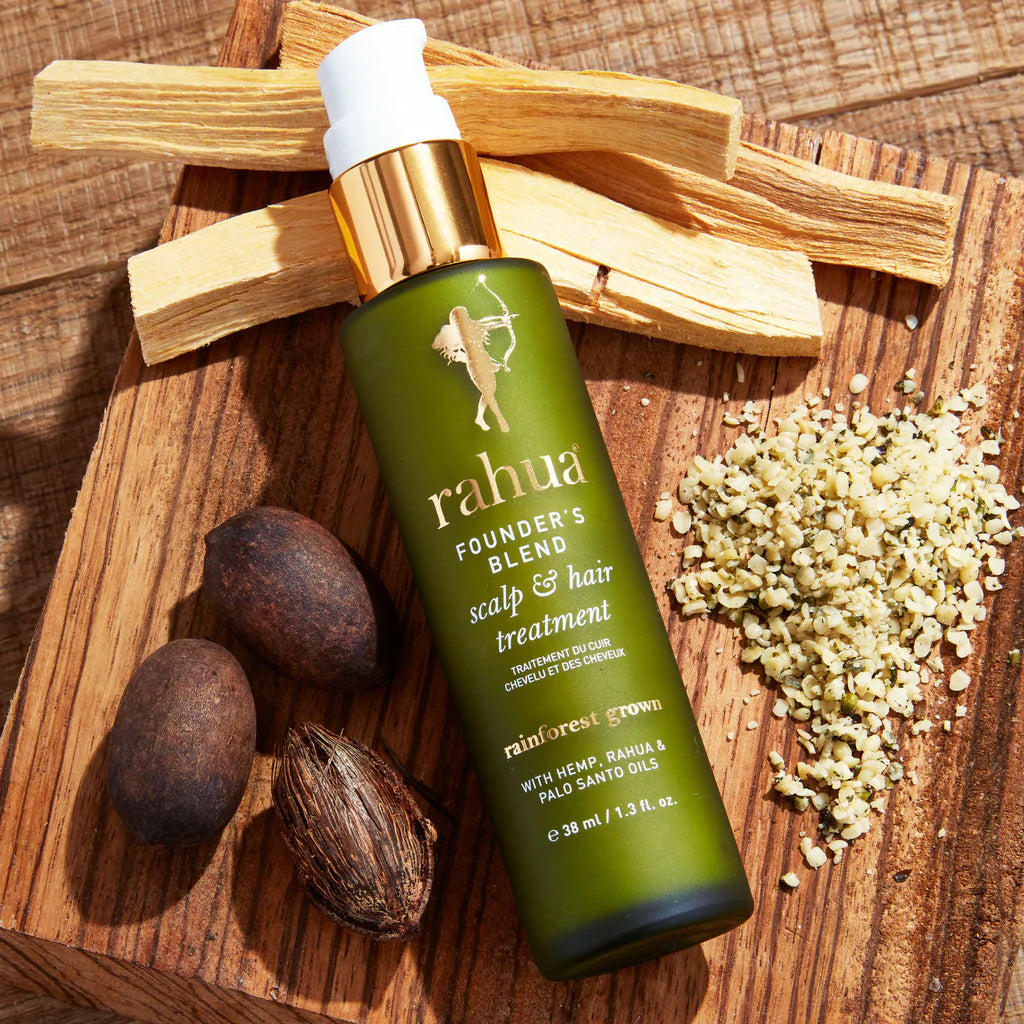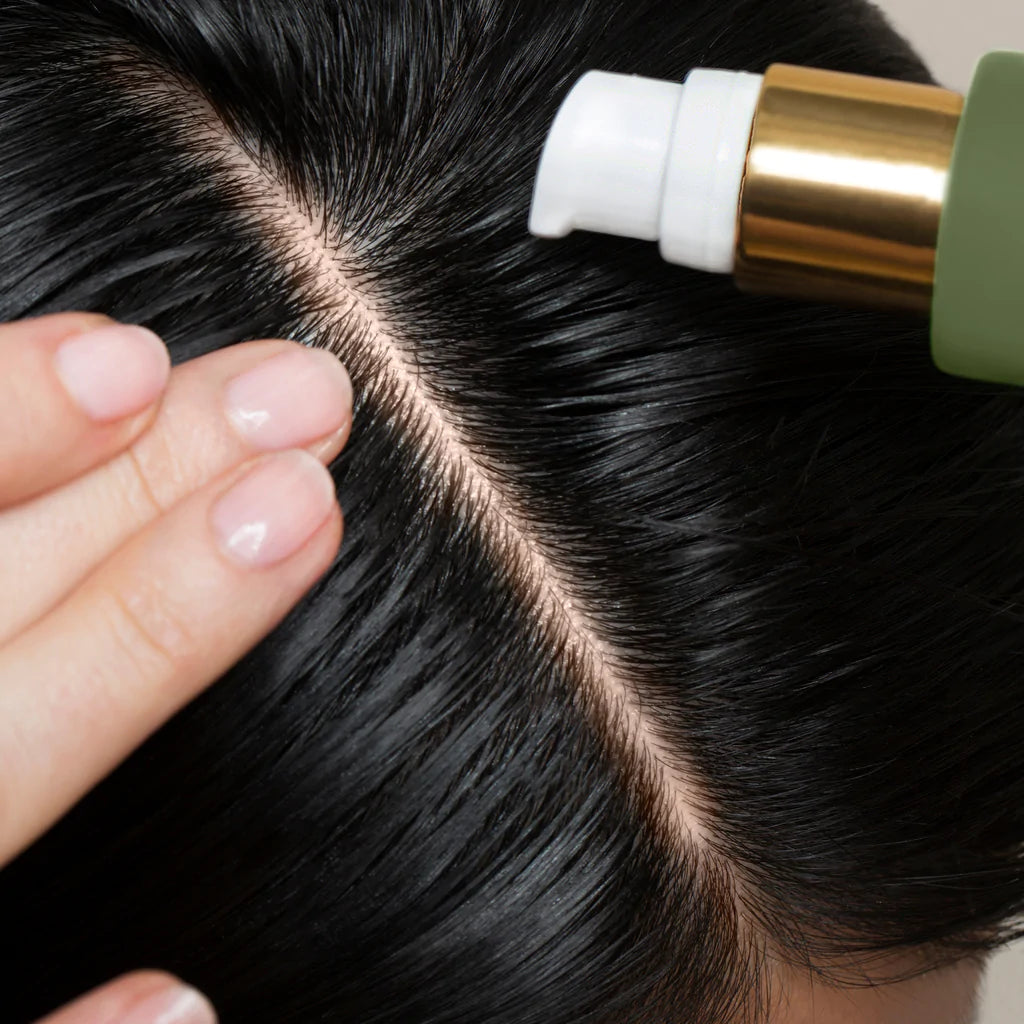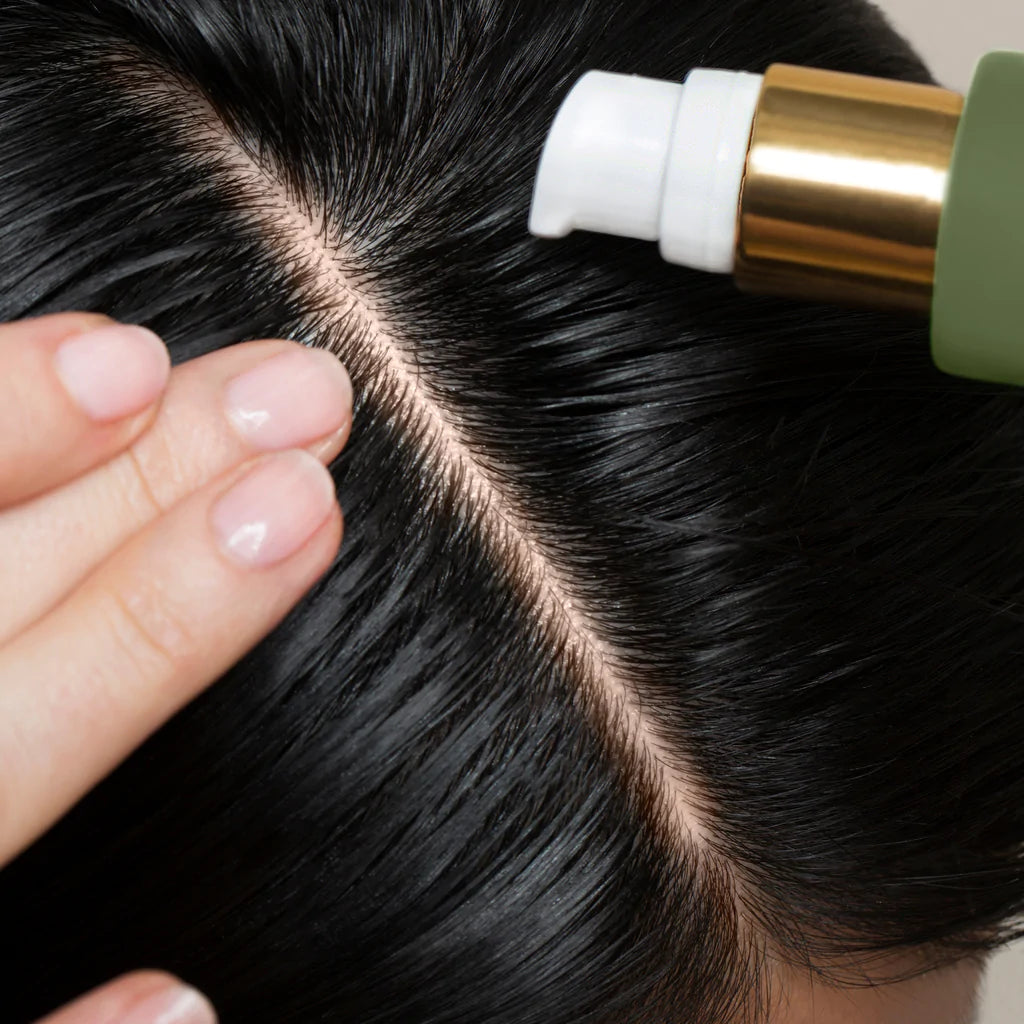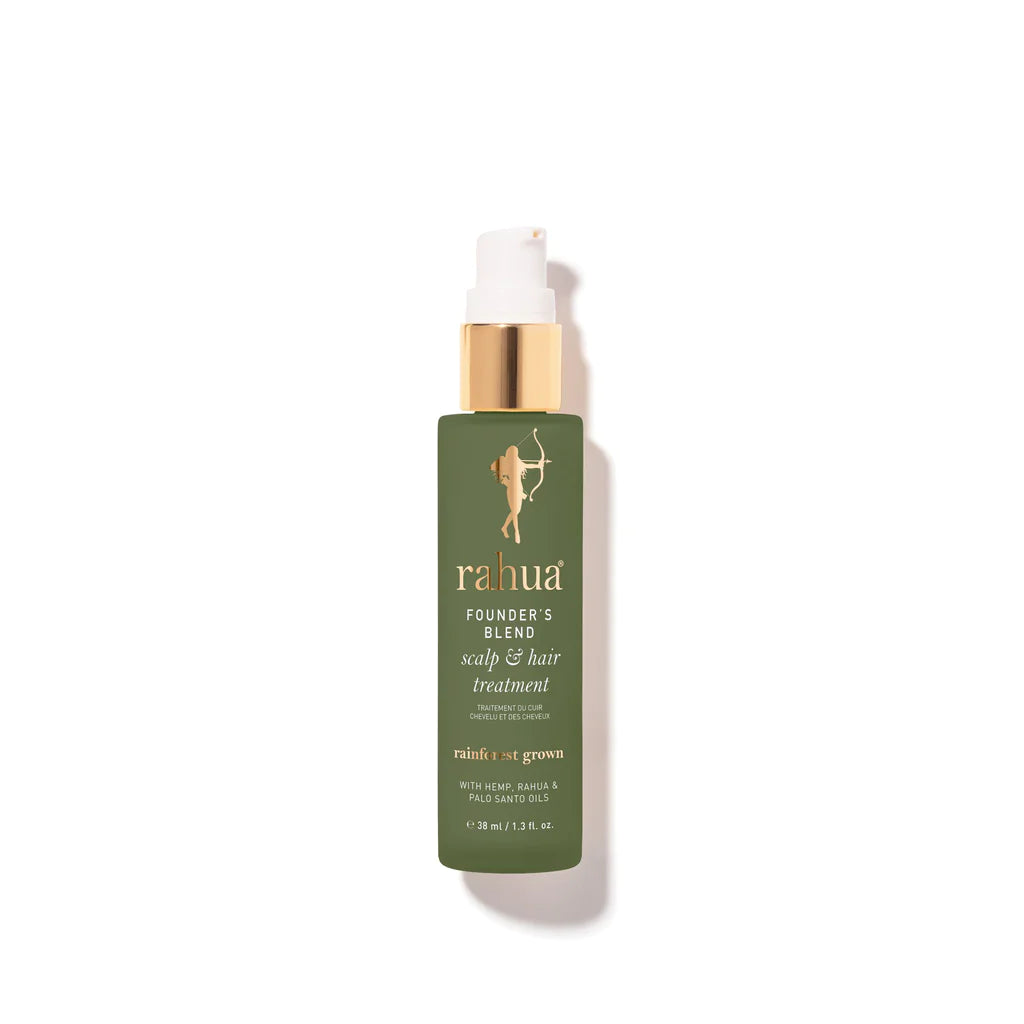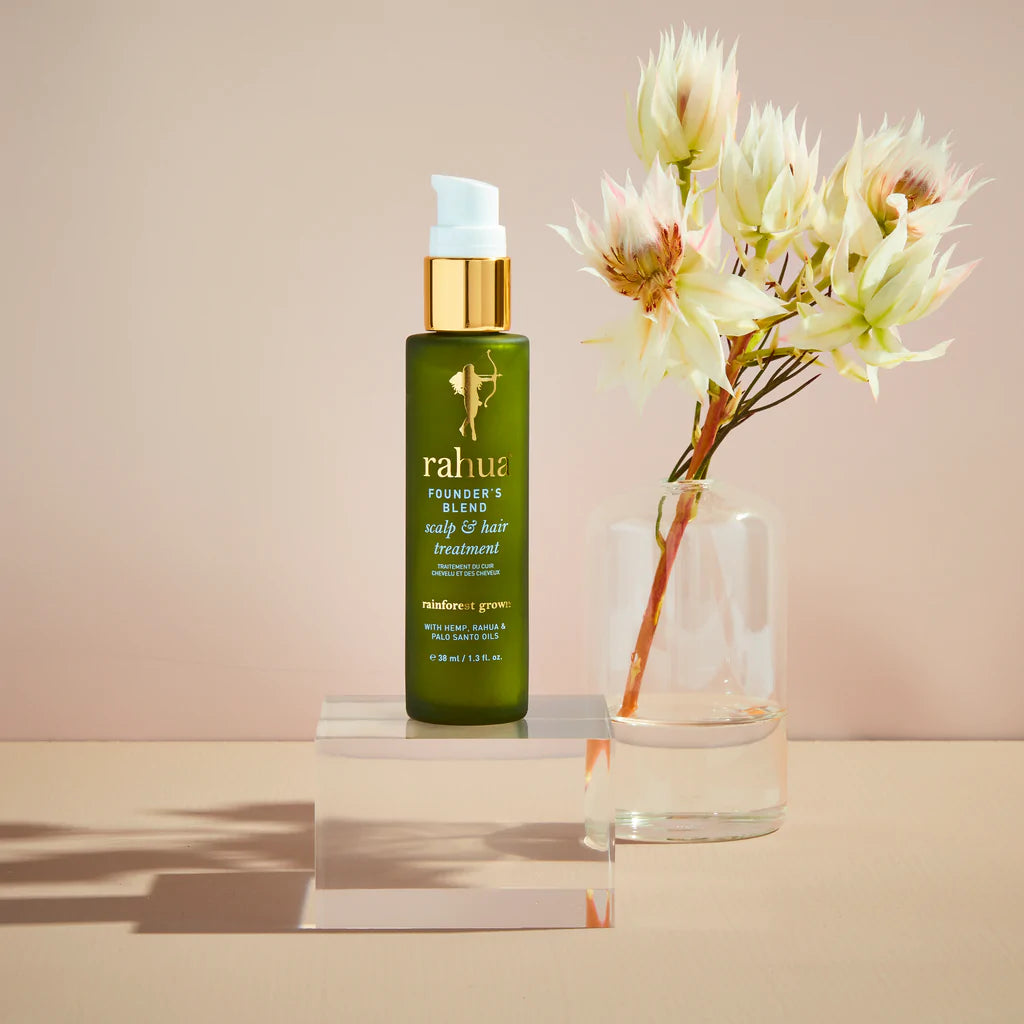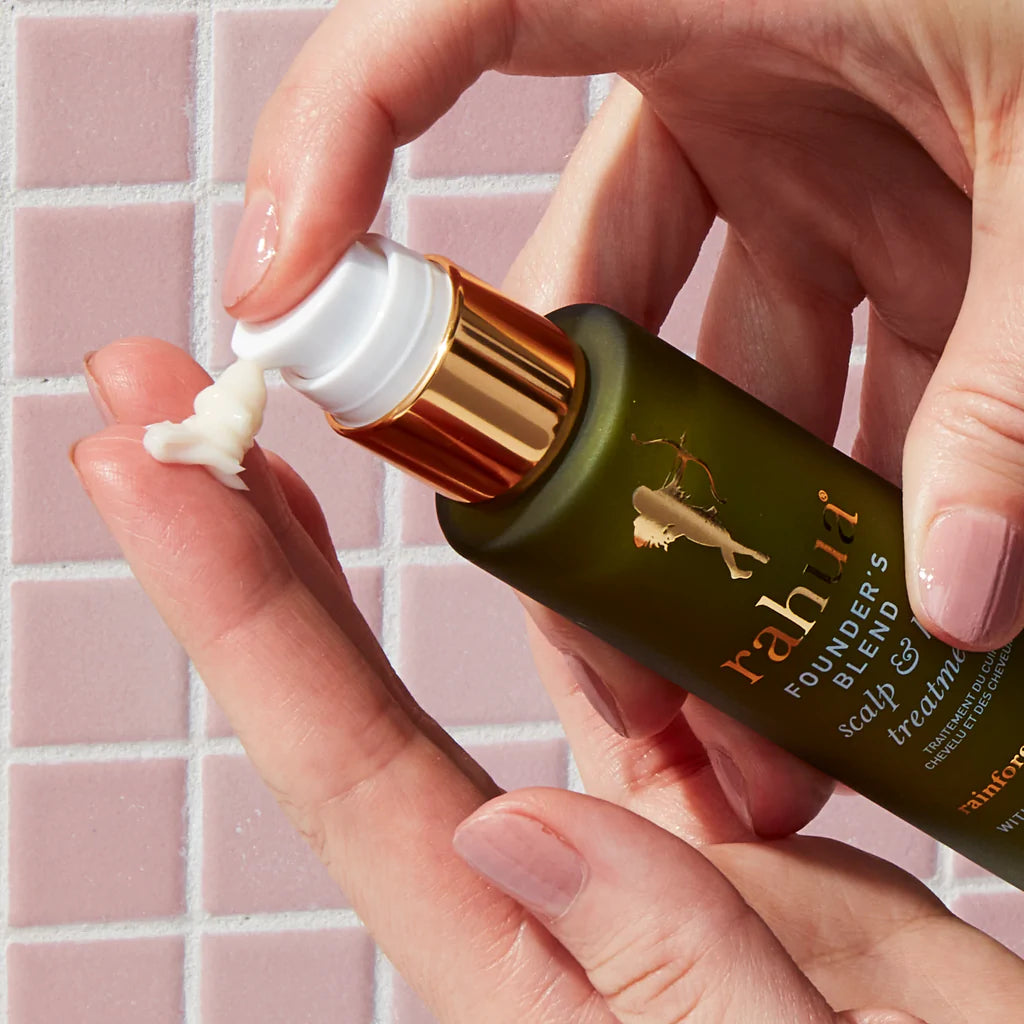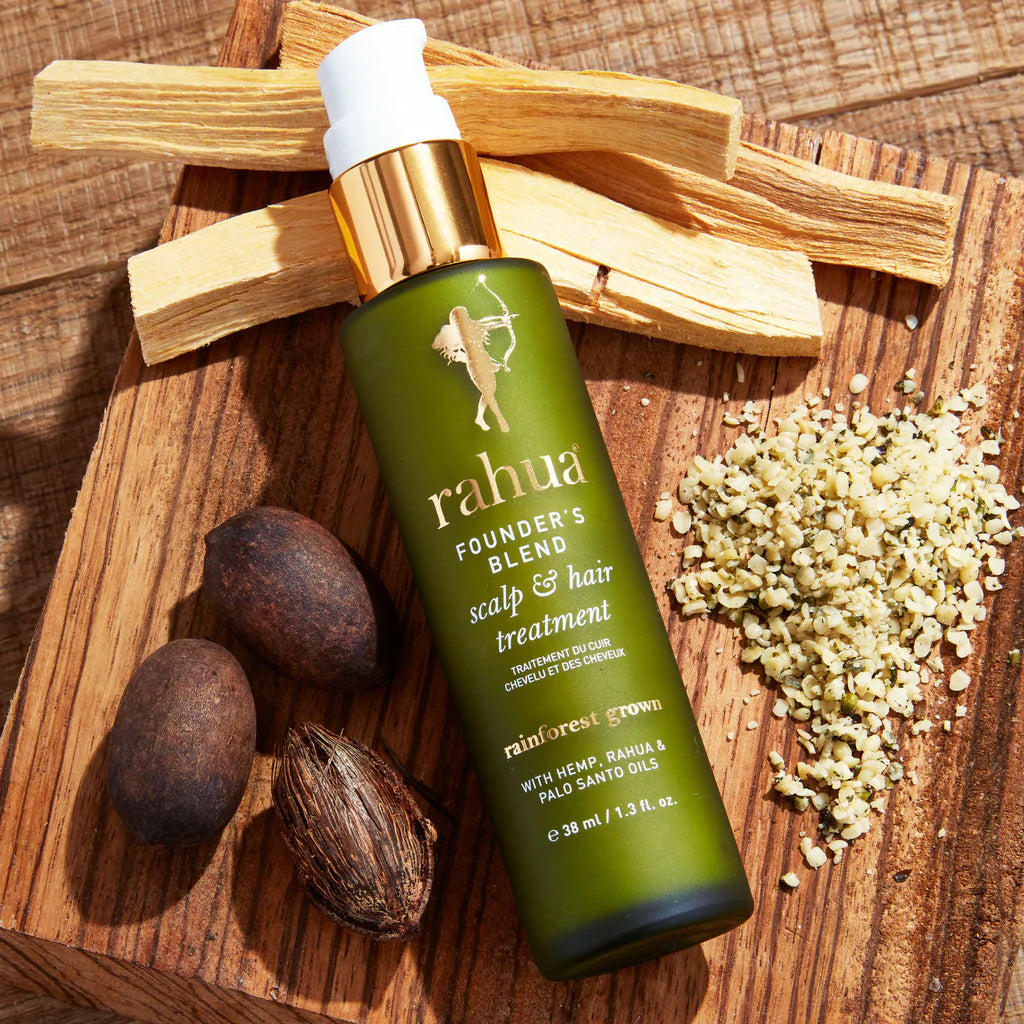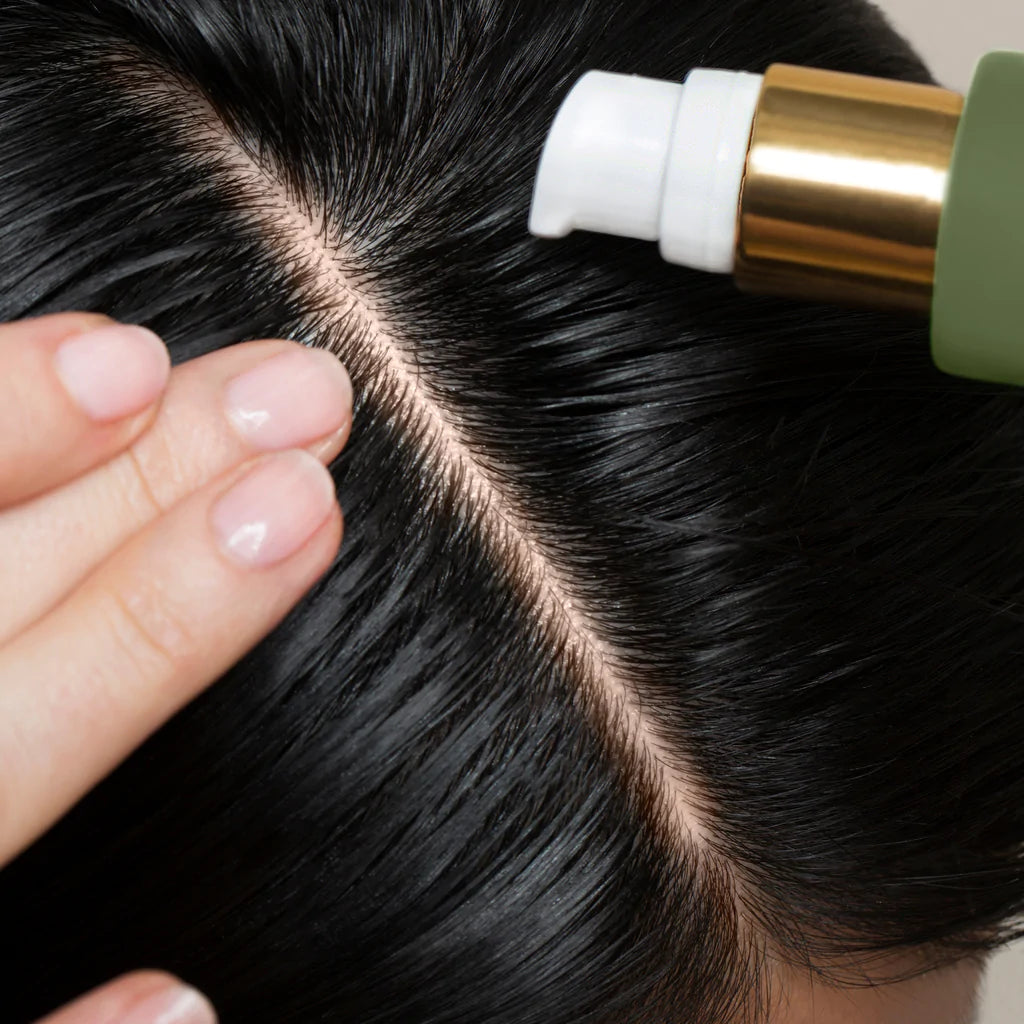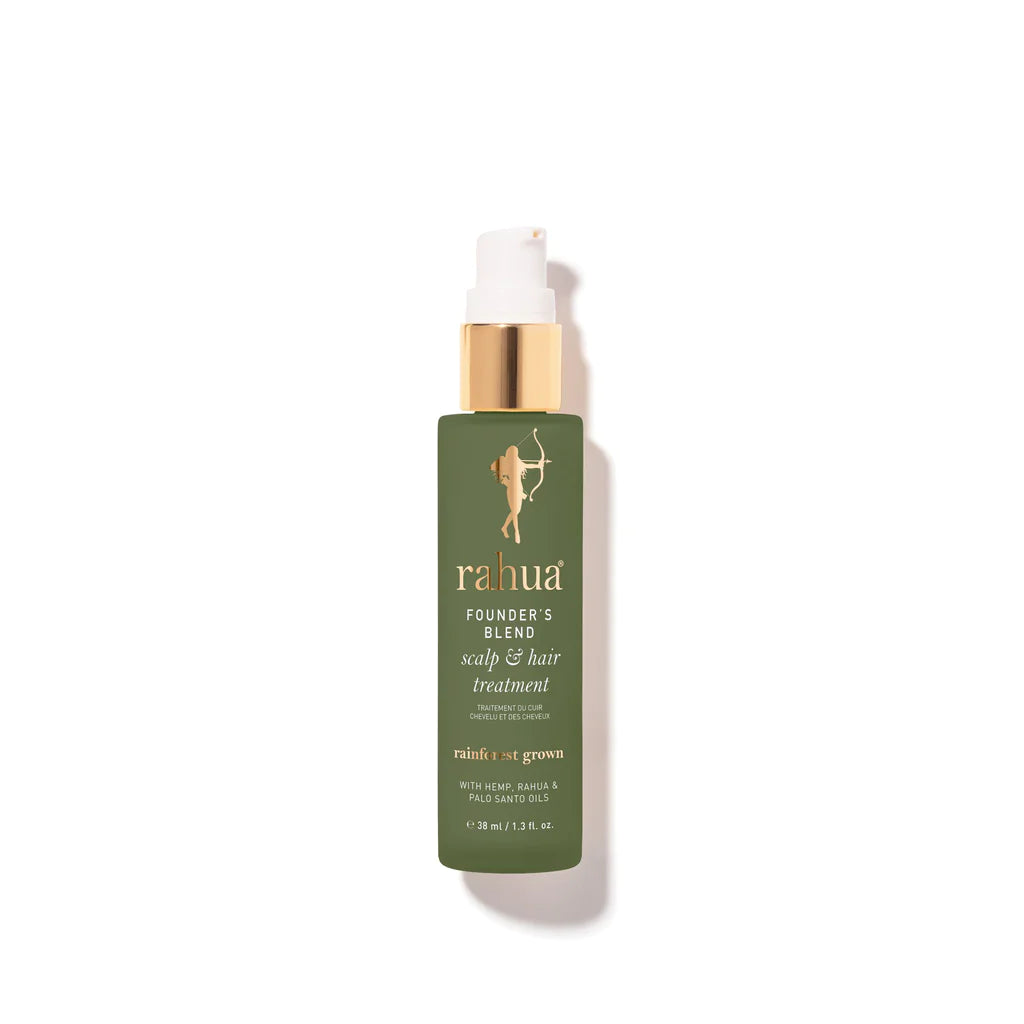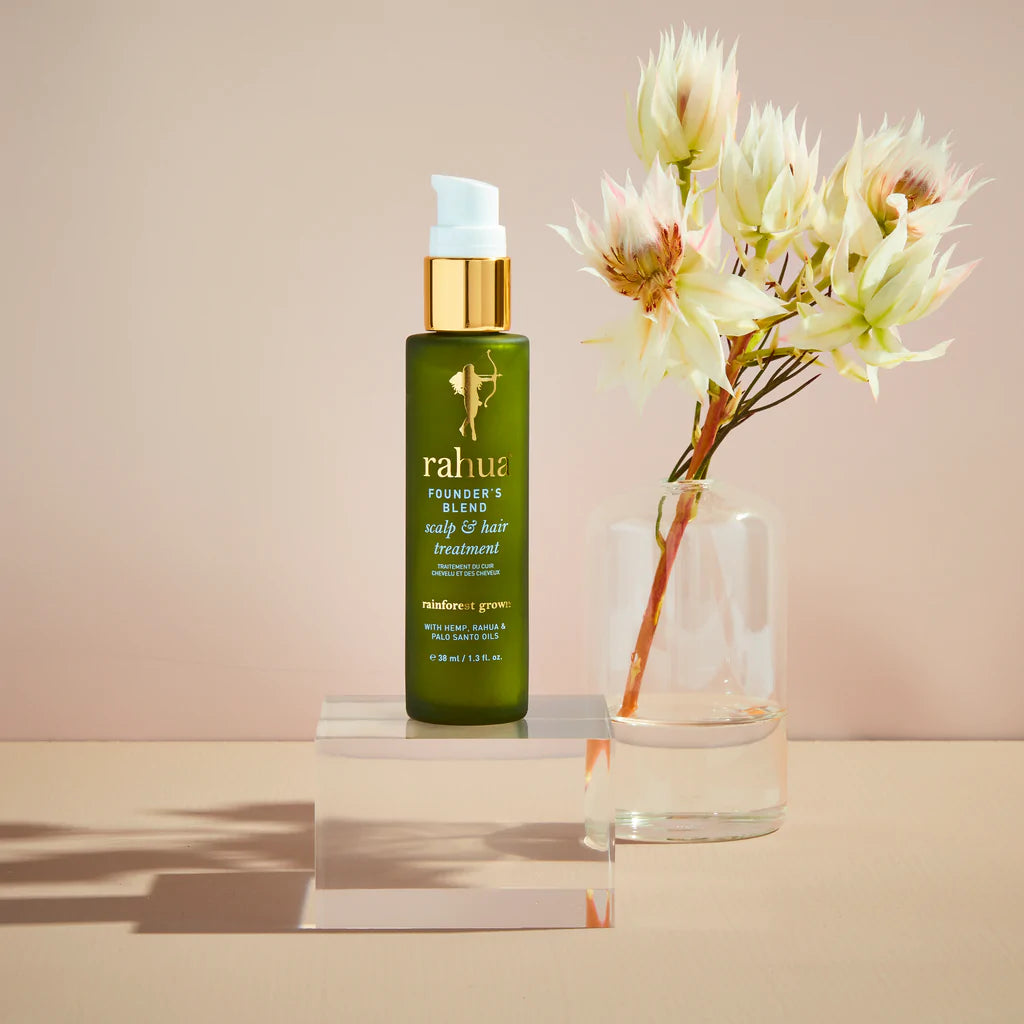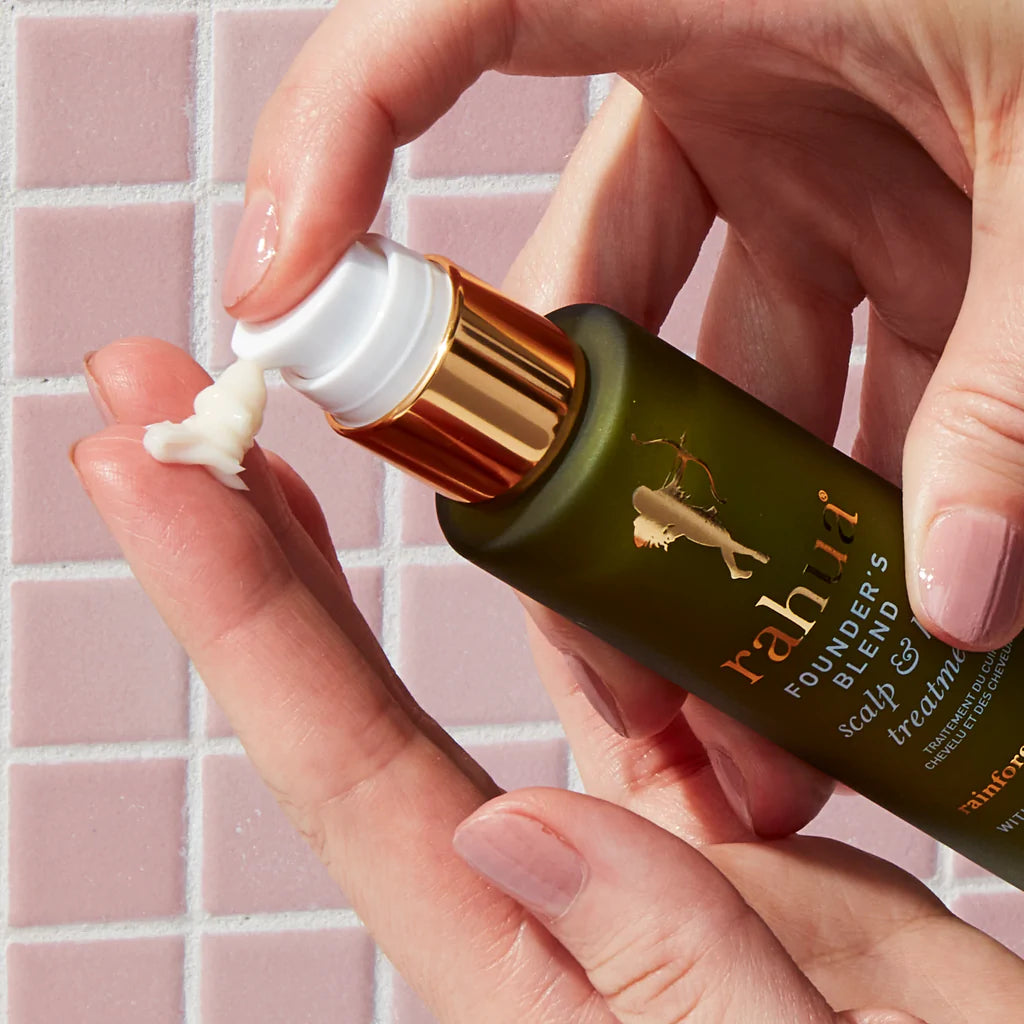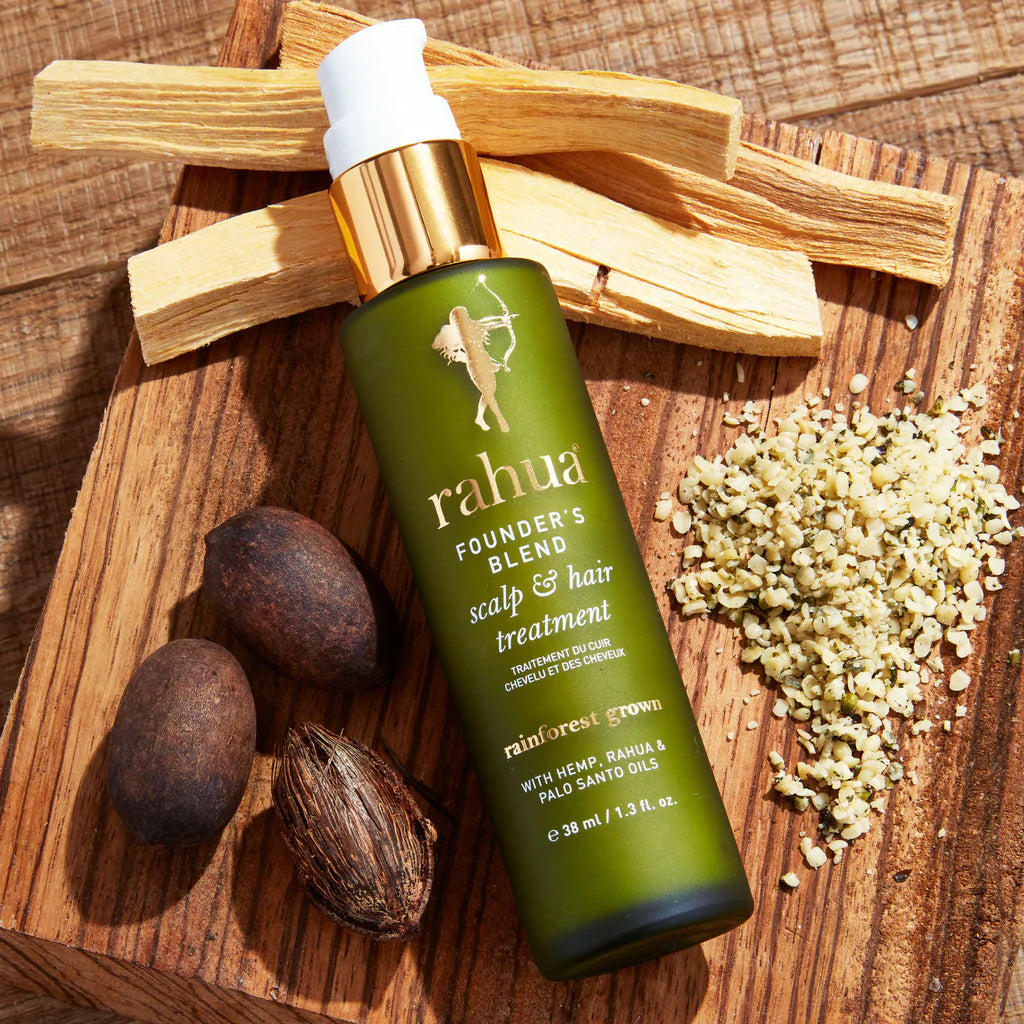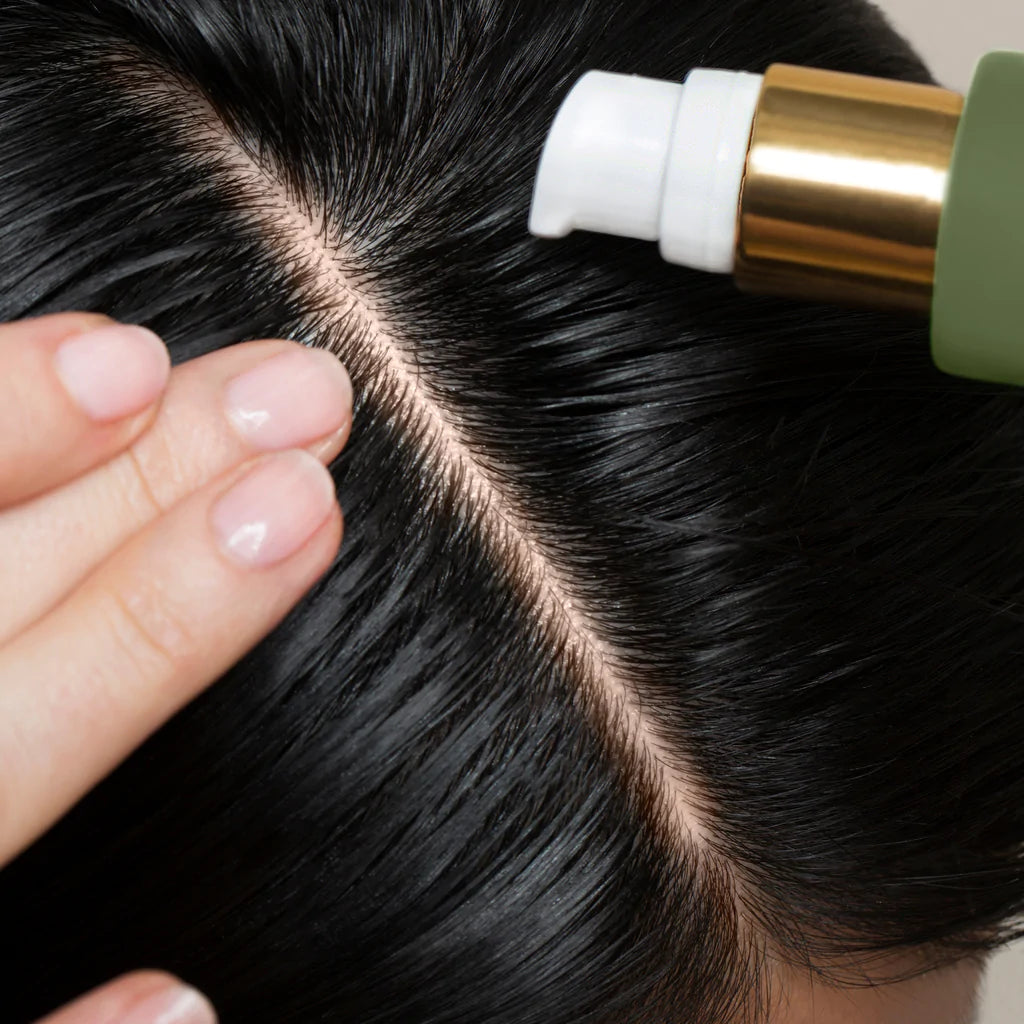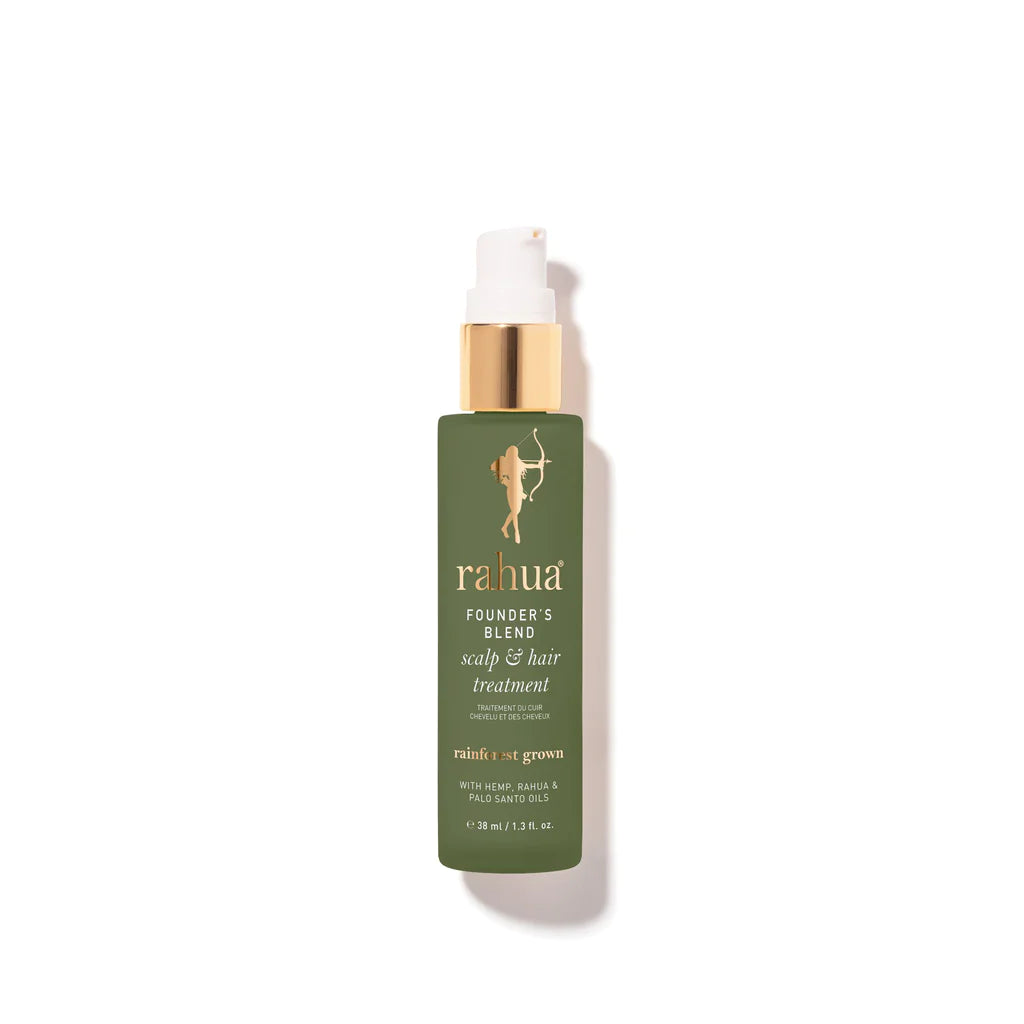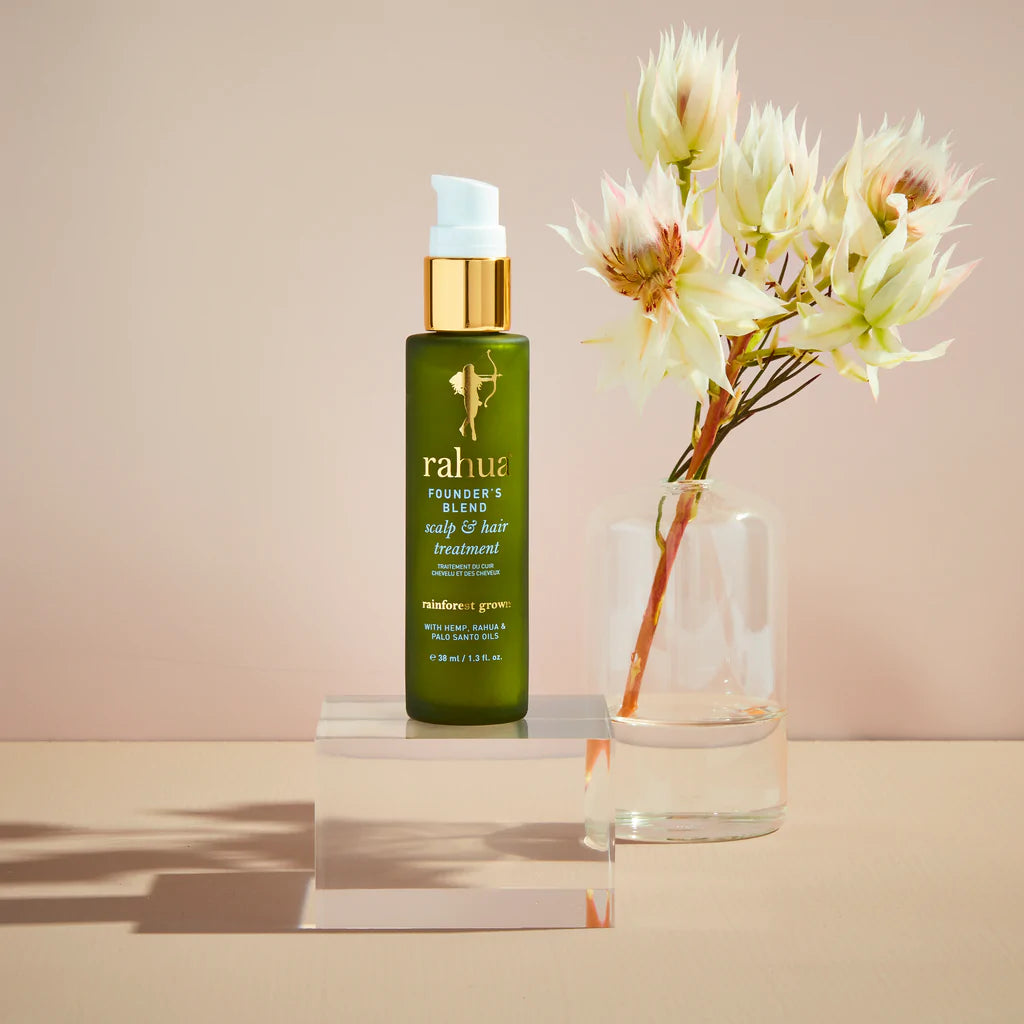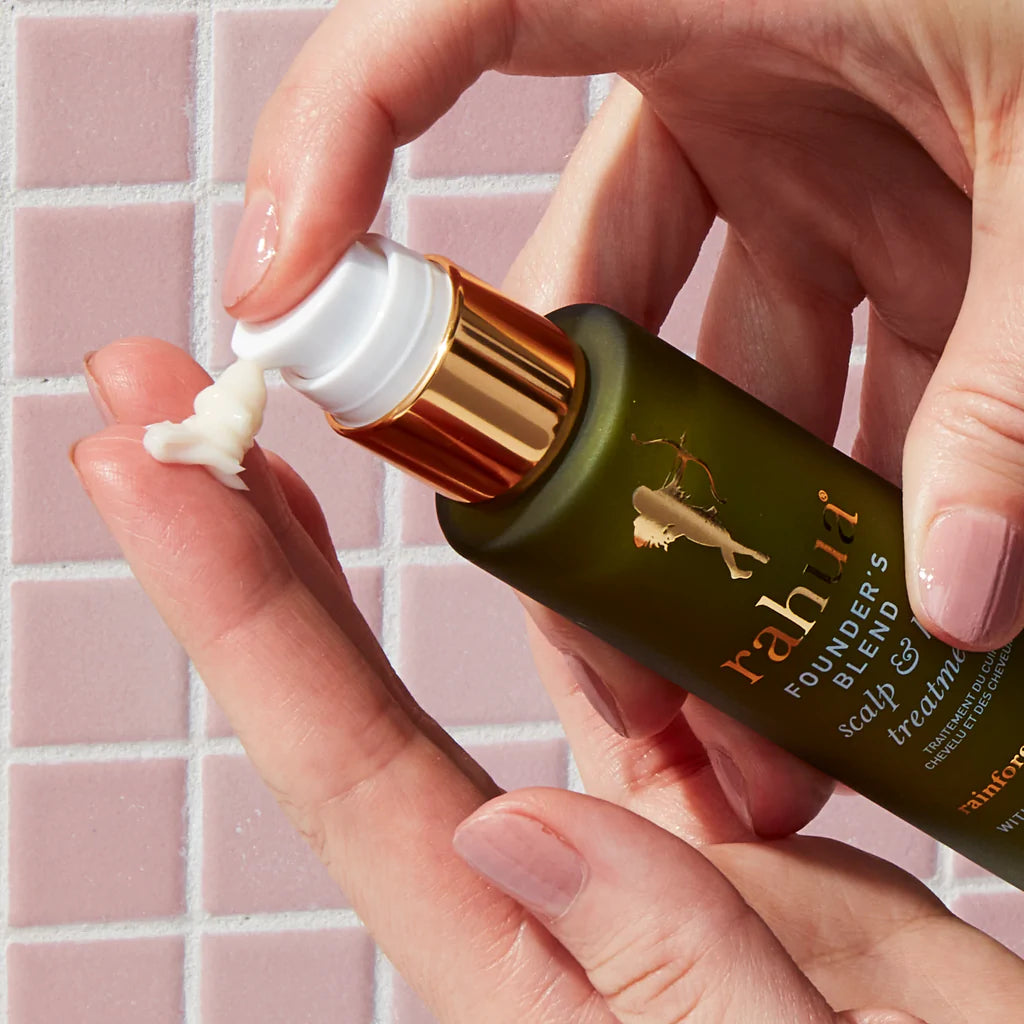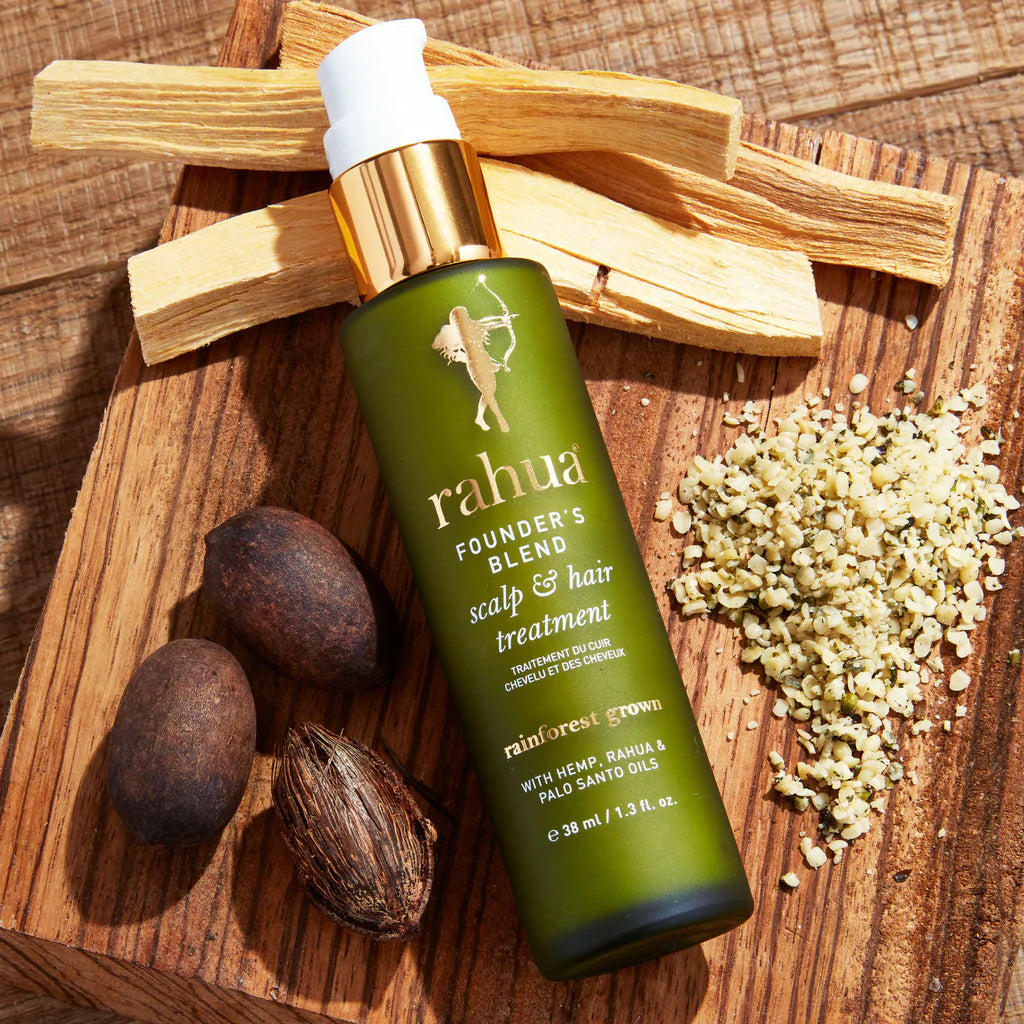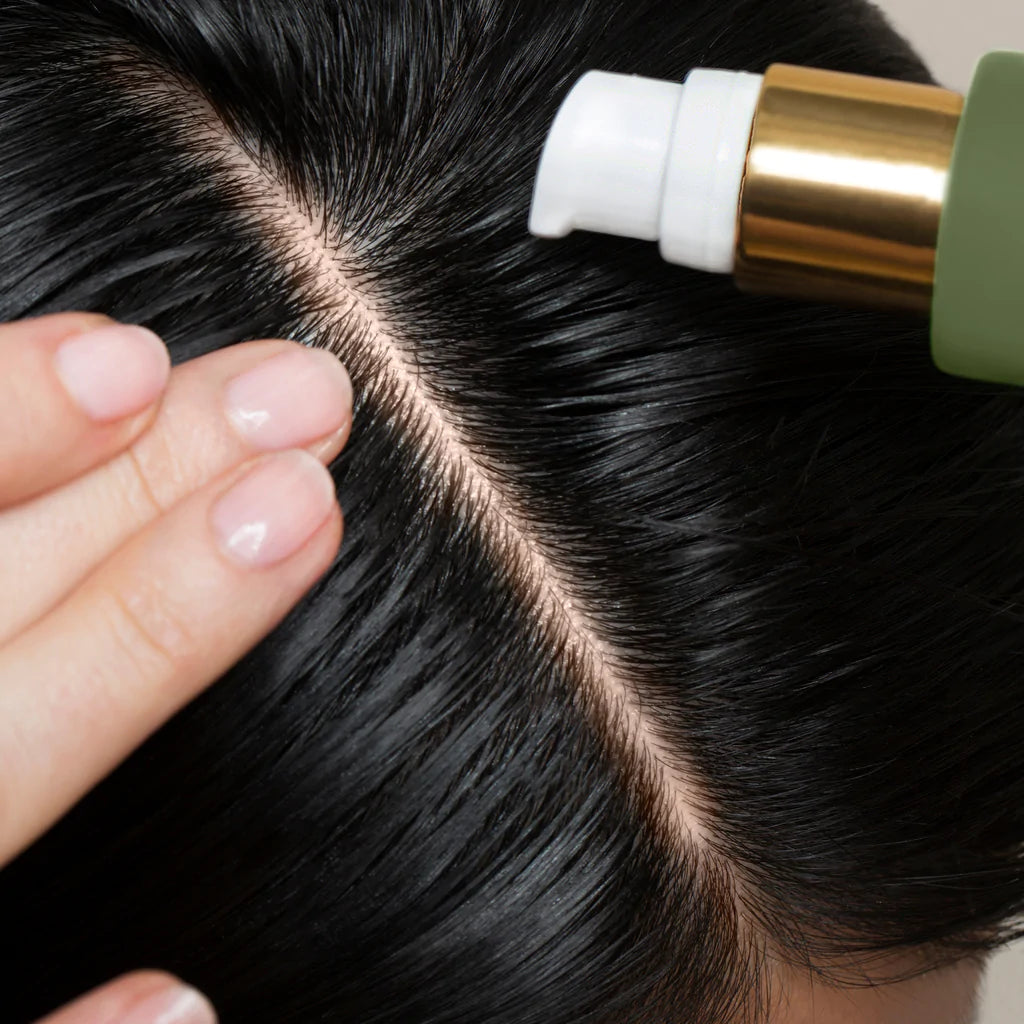 Rahua Founder's Blend Scalp & Hair Treatment
Rahua Founder's Blend Scalp & Hair Treatment, our most innovative product, is a powerful plant-based, non-toxic scalp treatment cream that brings balance back to the scalp's microbiome. This topical skin & scalp emollient has the power to strengthen your hair roots as well as balance scalp moisture levels to soothe the scalp.
Best For: Dry Scalp
Natural Notes: Herbal & Fresh
Size: Full Size, 1.3 fl oz
KEY BENEFITS
Strengthens hair roots
Balances scalp moisture levels
Anti-inflammatory and anti-irritant
Nourishes and soothes the scalp
KEY INGREDIENTS:
RAHUA OIL: Rich in Omega 9, strengthens follicles, fortifies weak, damaged strands, moisturizes and maintains scalp health. We use Symbiotic®* Rahua.
PALO SANTO OIL: Balances scalp microbiome. A natural Bio Preservative that benefits the scalp by eliminating bad bacteria that causes dandruff or dry scalp, while supporting the good bacteria that helps hair growth and scalp health.
HEMP OIL: Anti-irritant, anti-inflammatory topical properties, rich in amino acids, vitamins and antioxidants for nourishing and soothing scalp.
*Symbiotic® is Rahua®'s signature standard. In order for an ingredient to be classified as Symbiotic®, it must be rainforest grown (wild) in undisturbed virgin forest, harvested and prepared using indigenous knowledge by people indigenous to the virgin forest environment, and it must be purchased at a price that helps to grow and sustain these traditions, build economies, and empower the indigenous people.