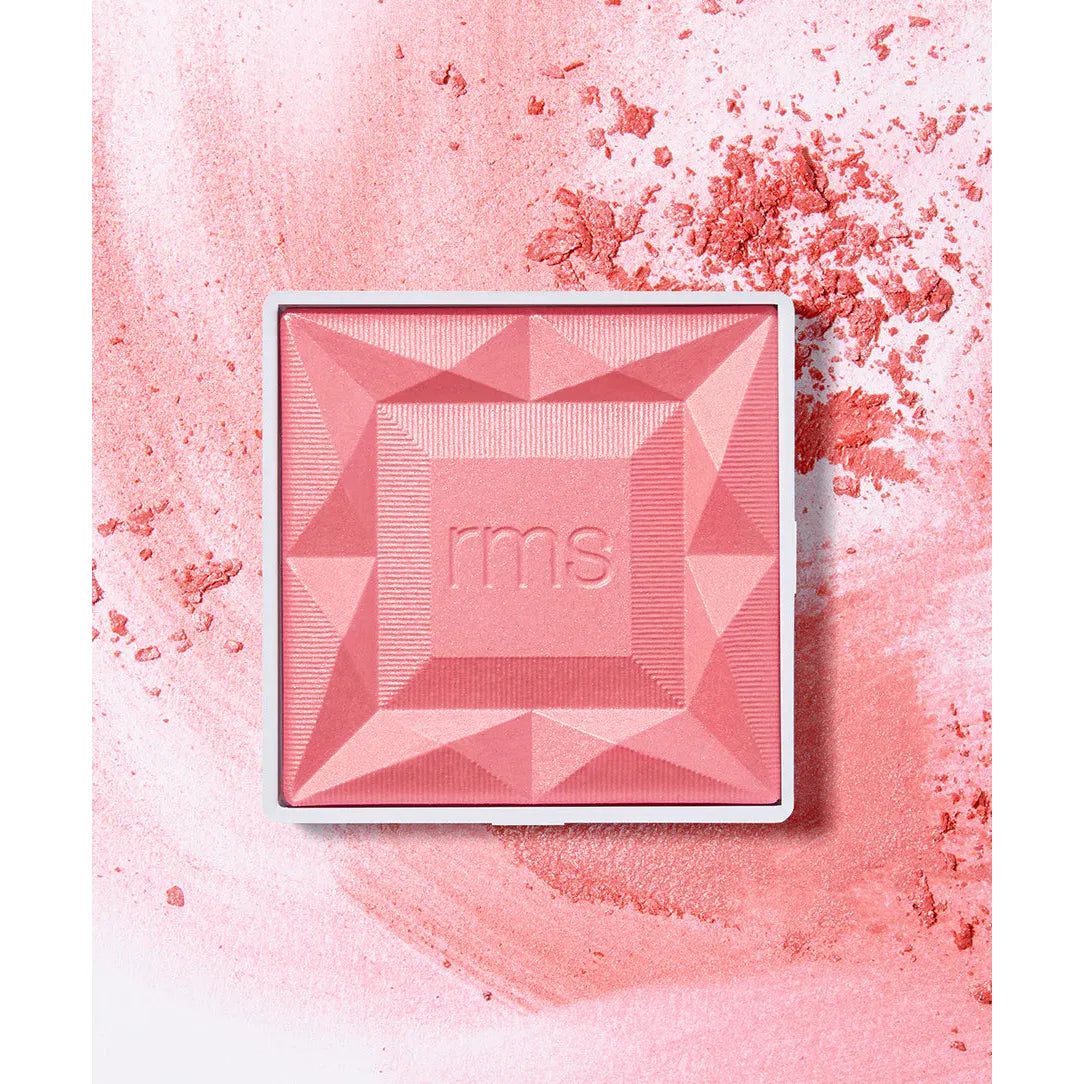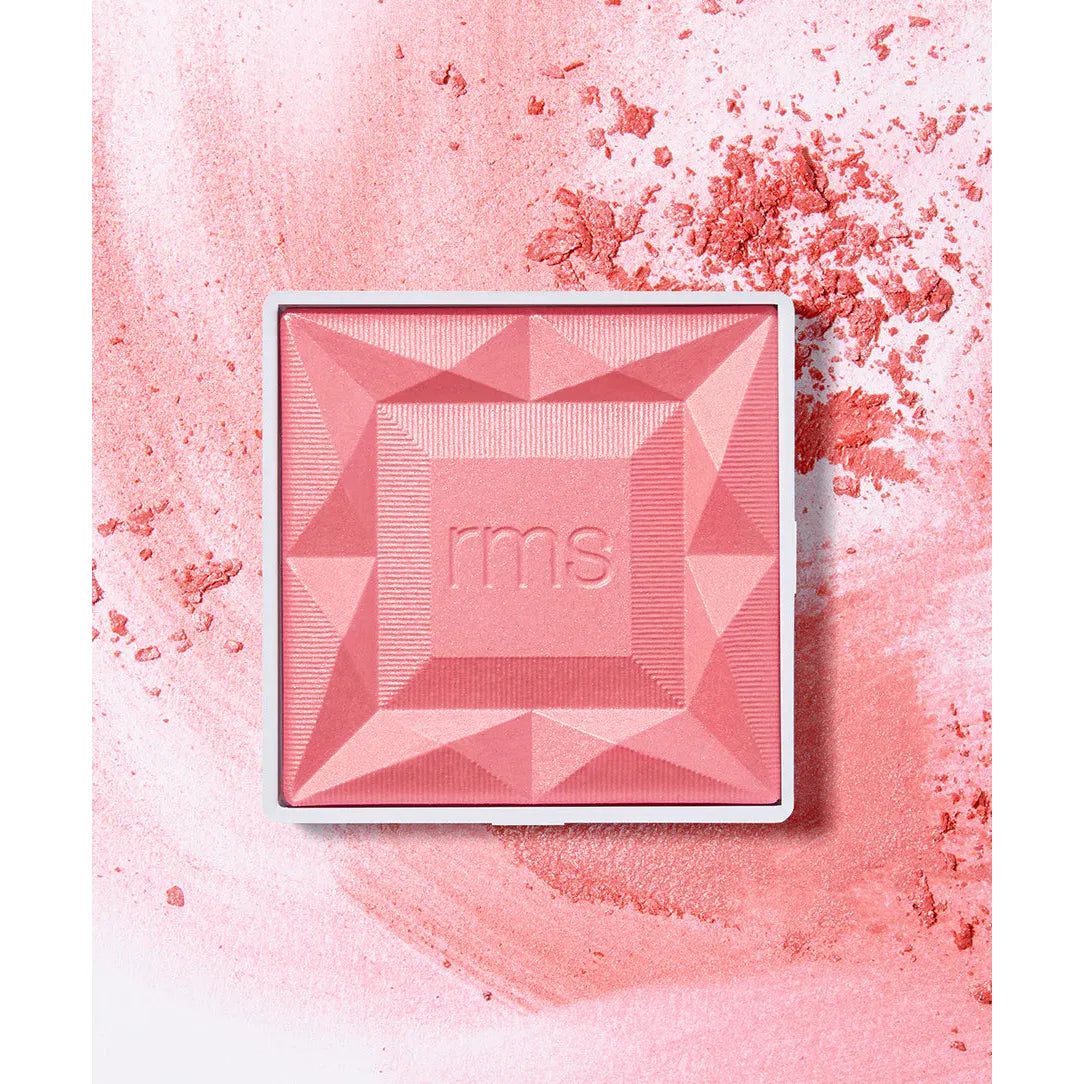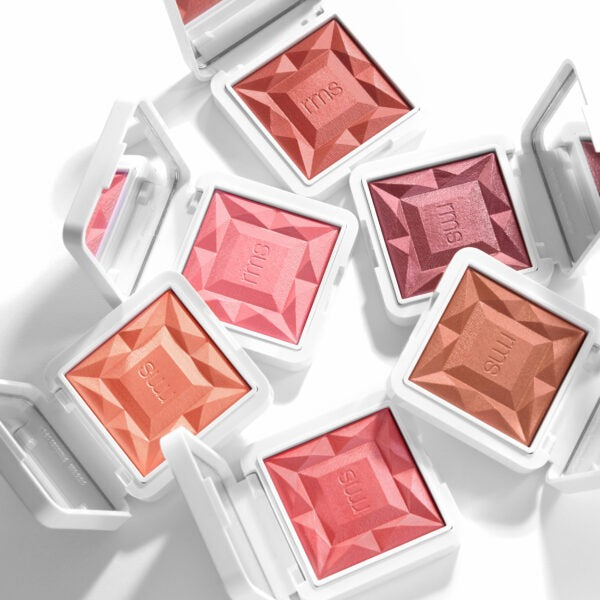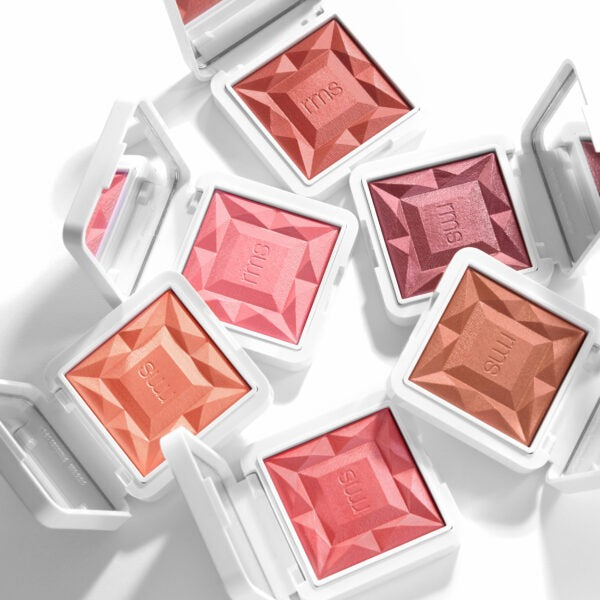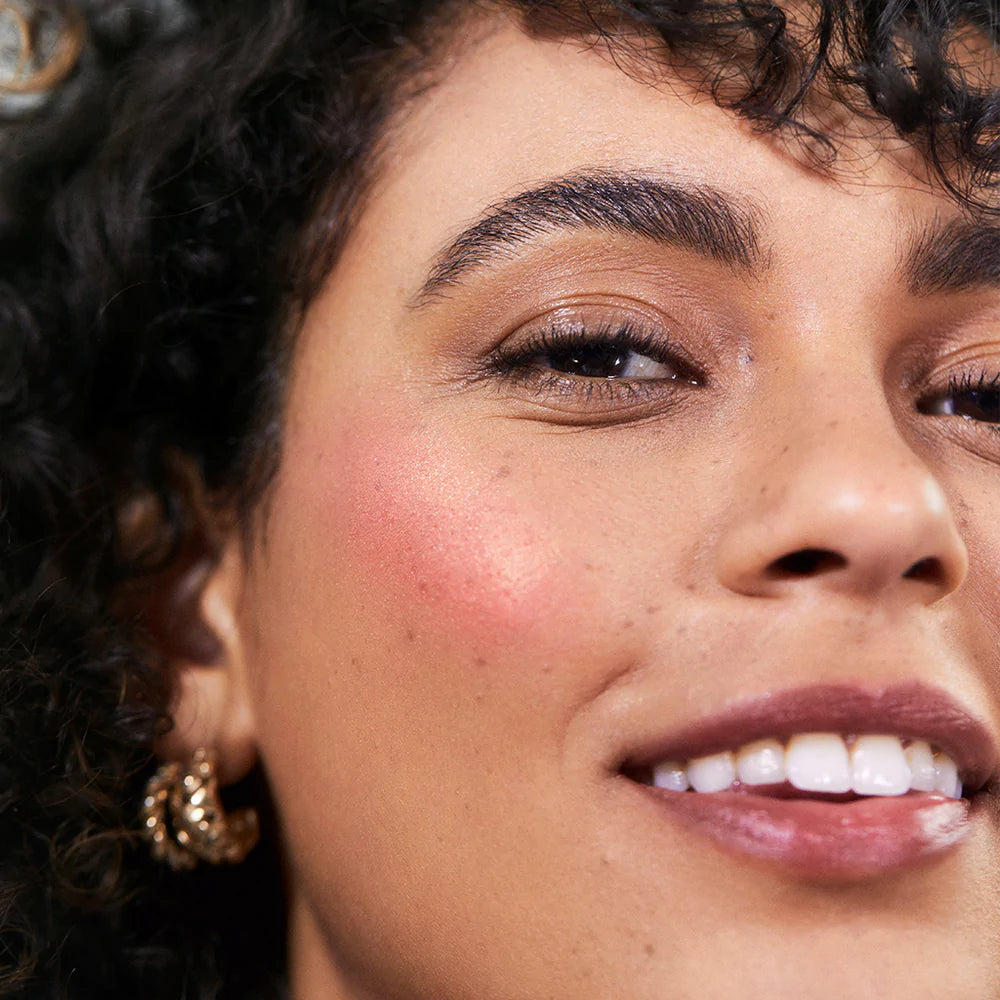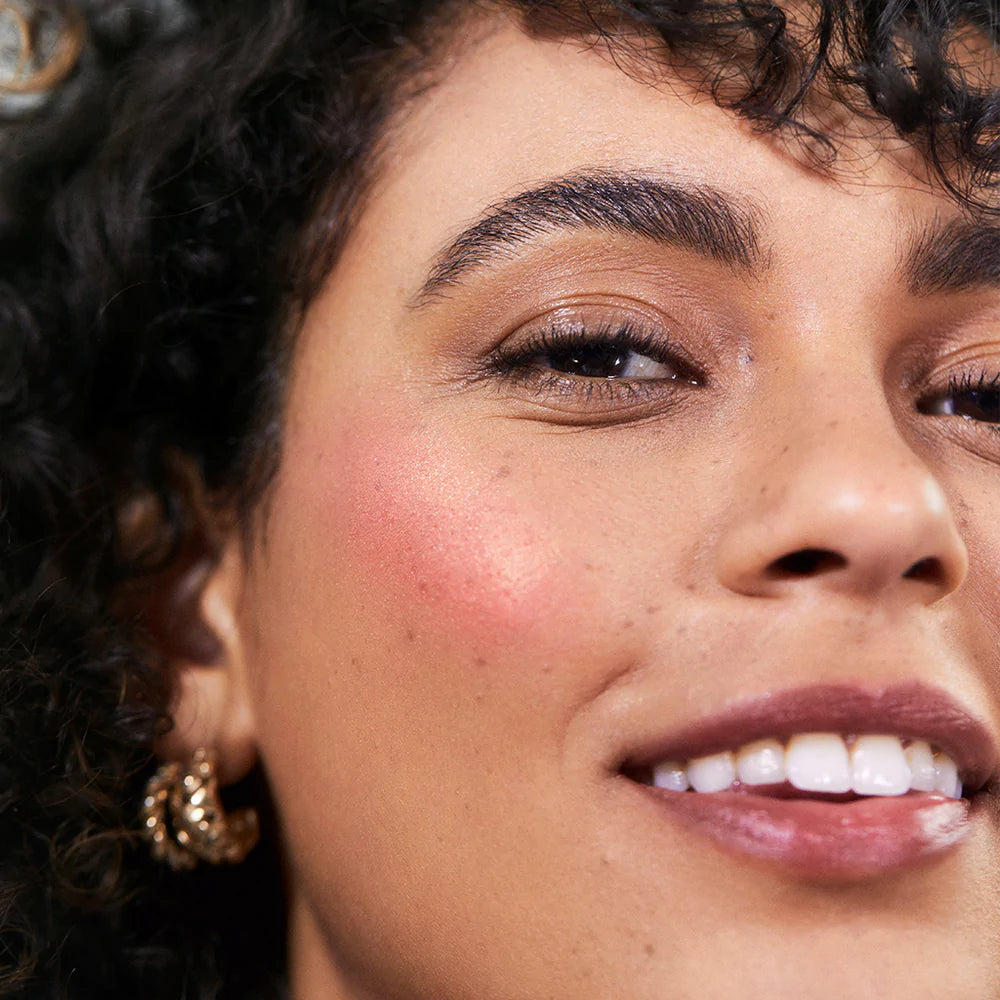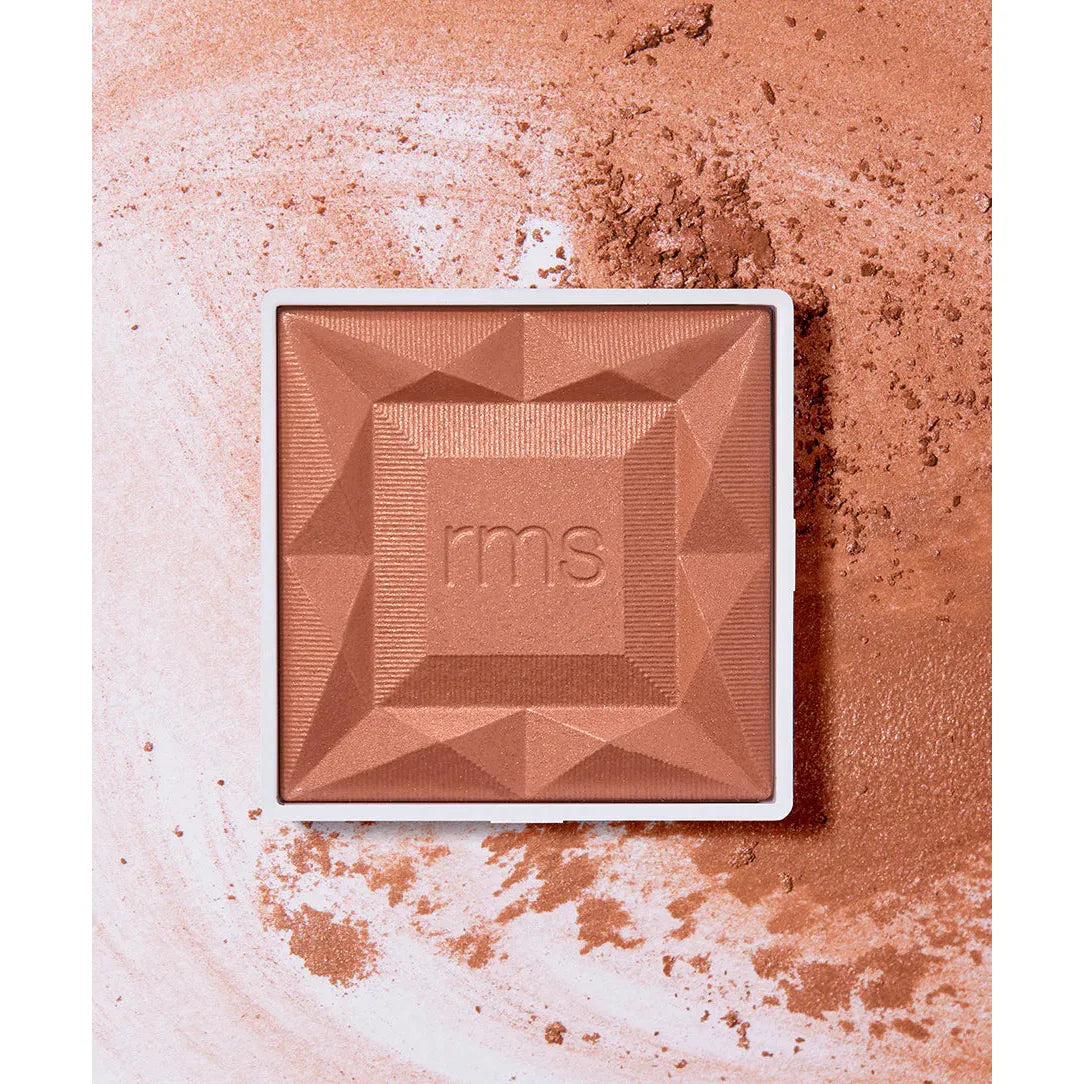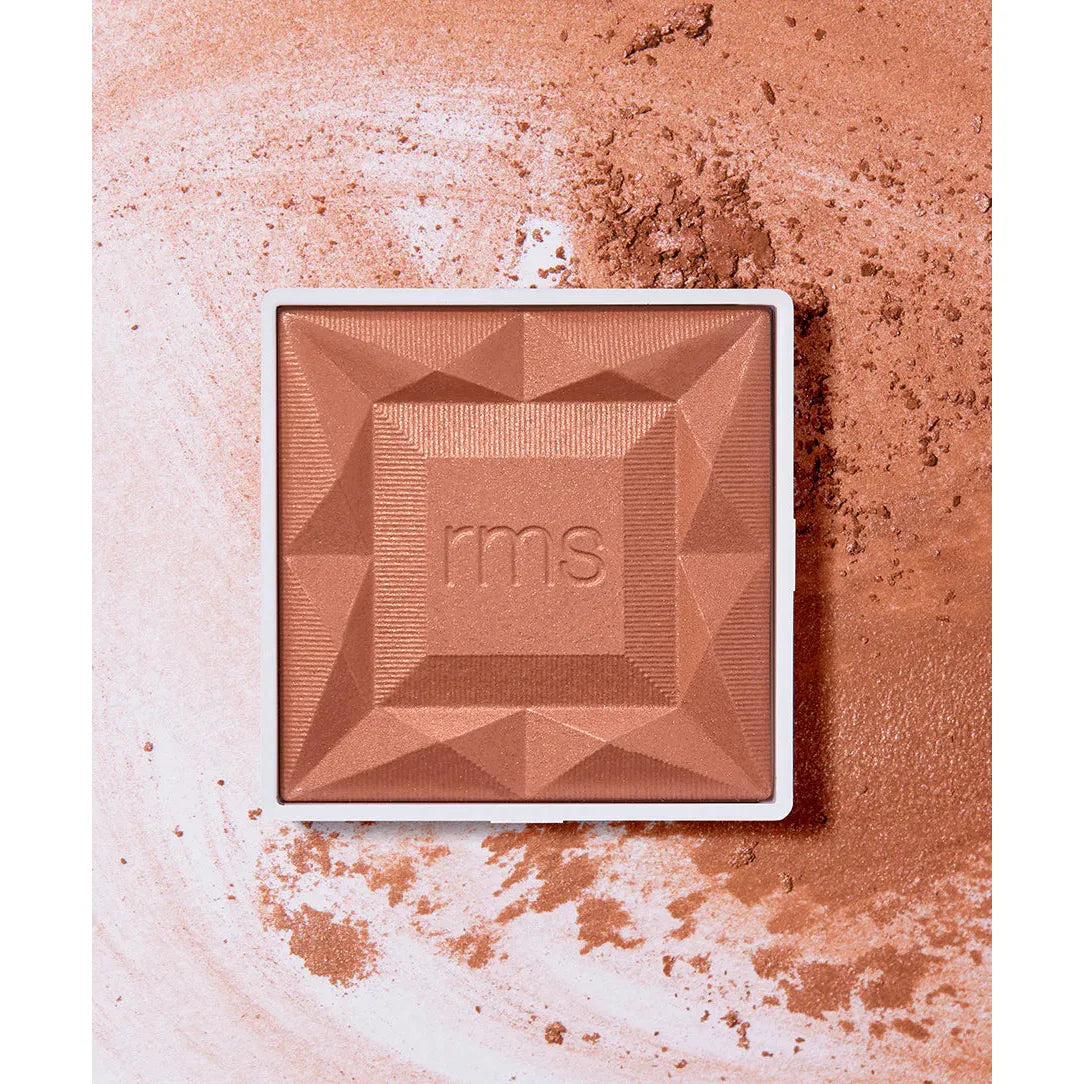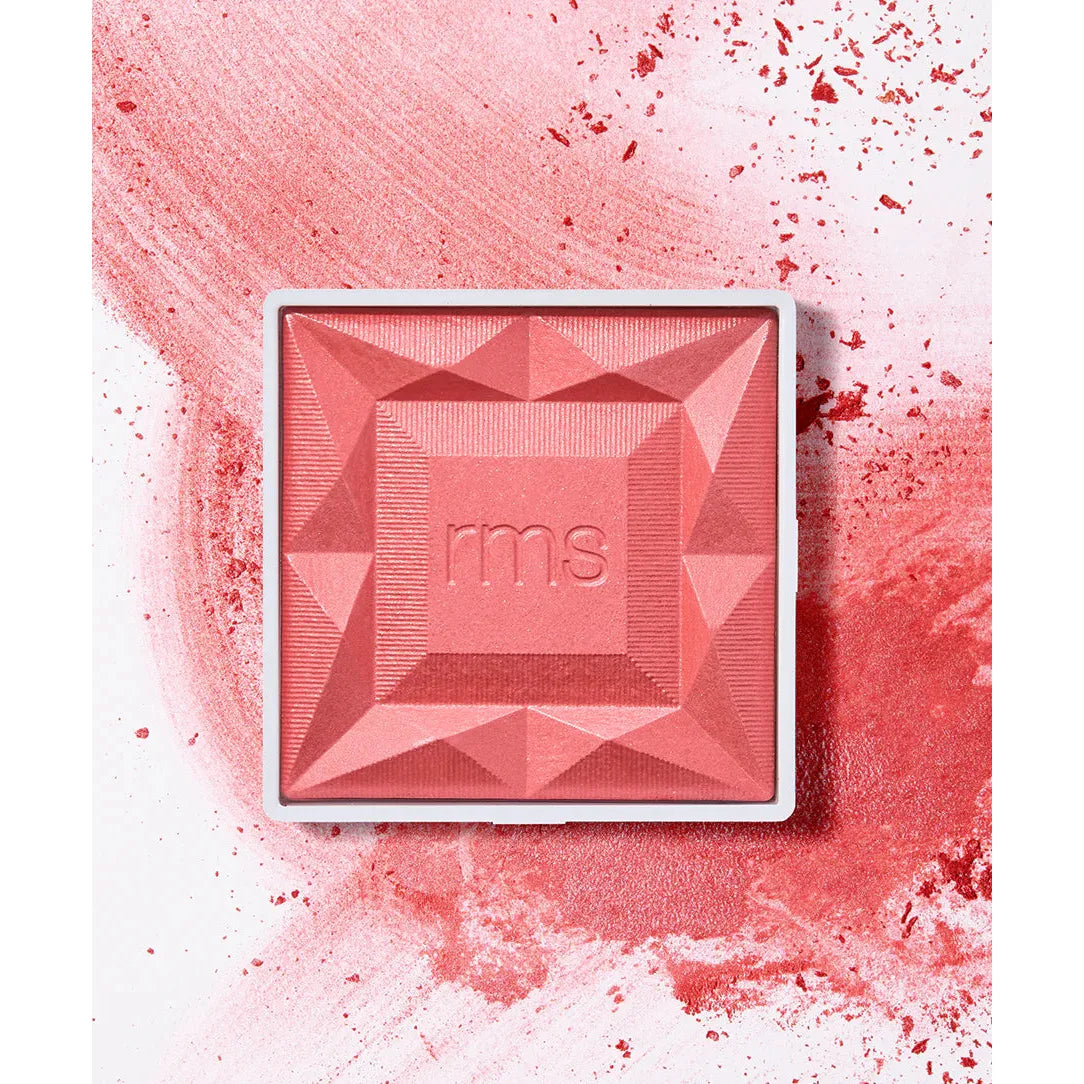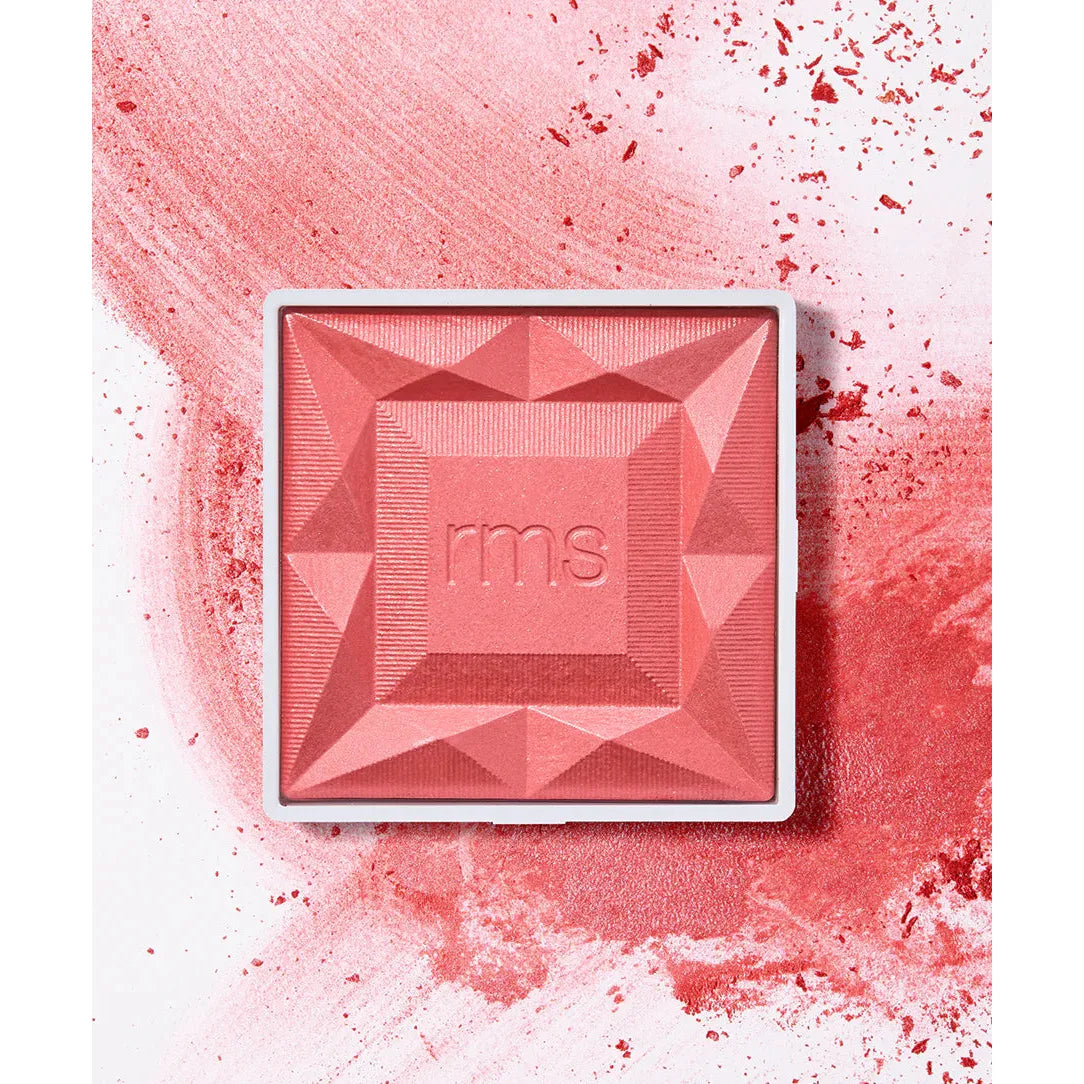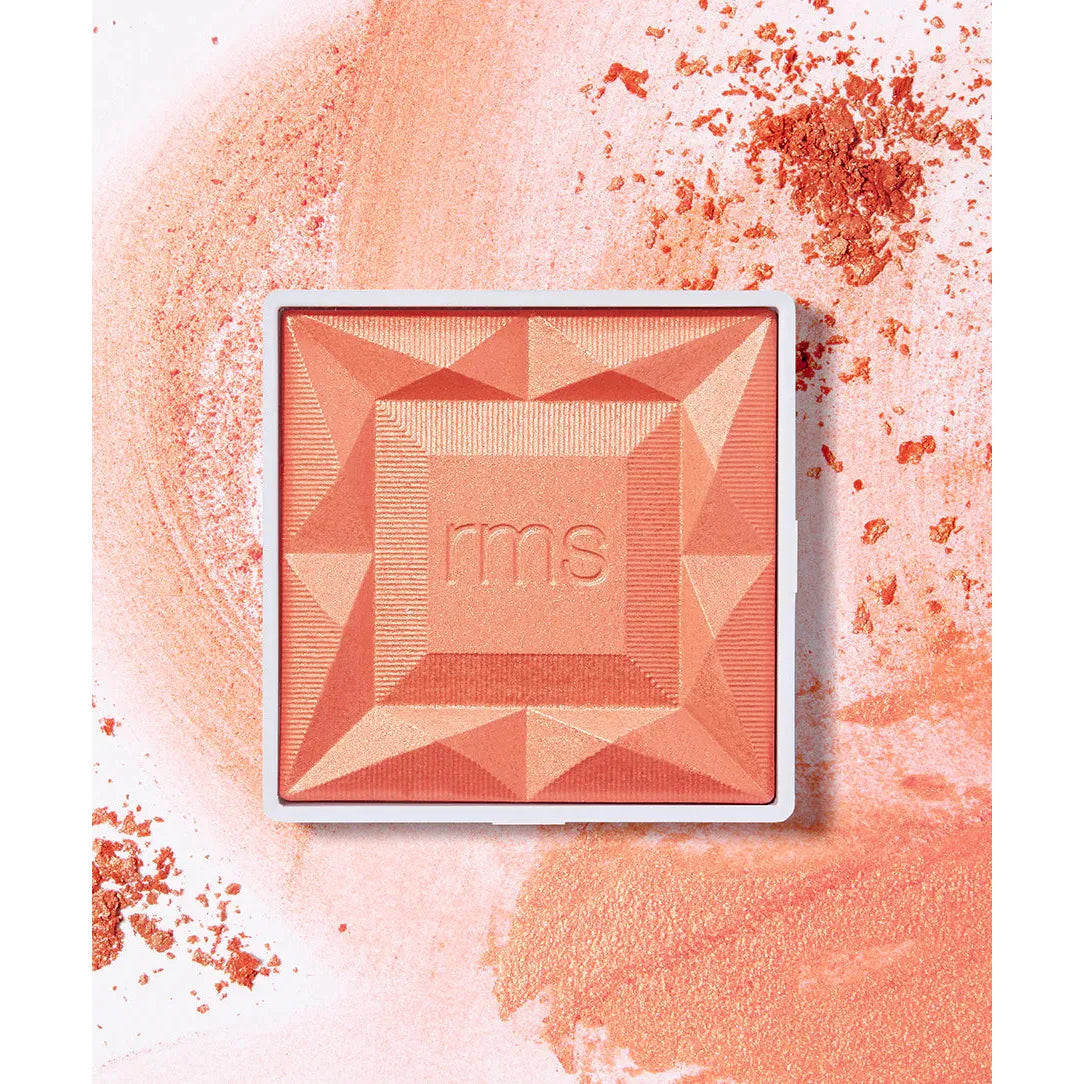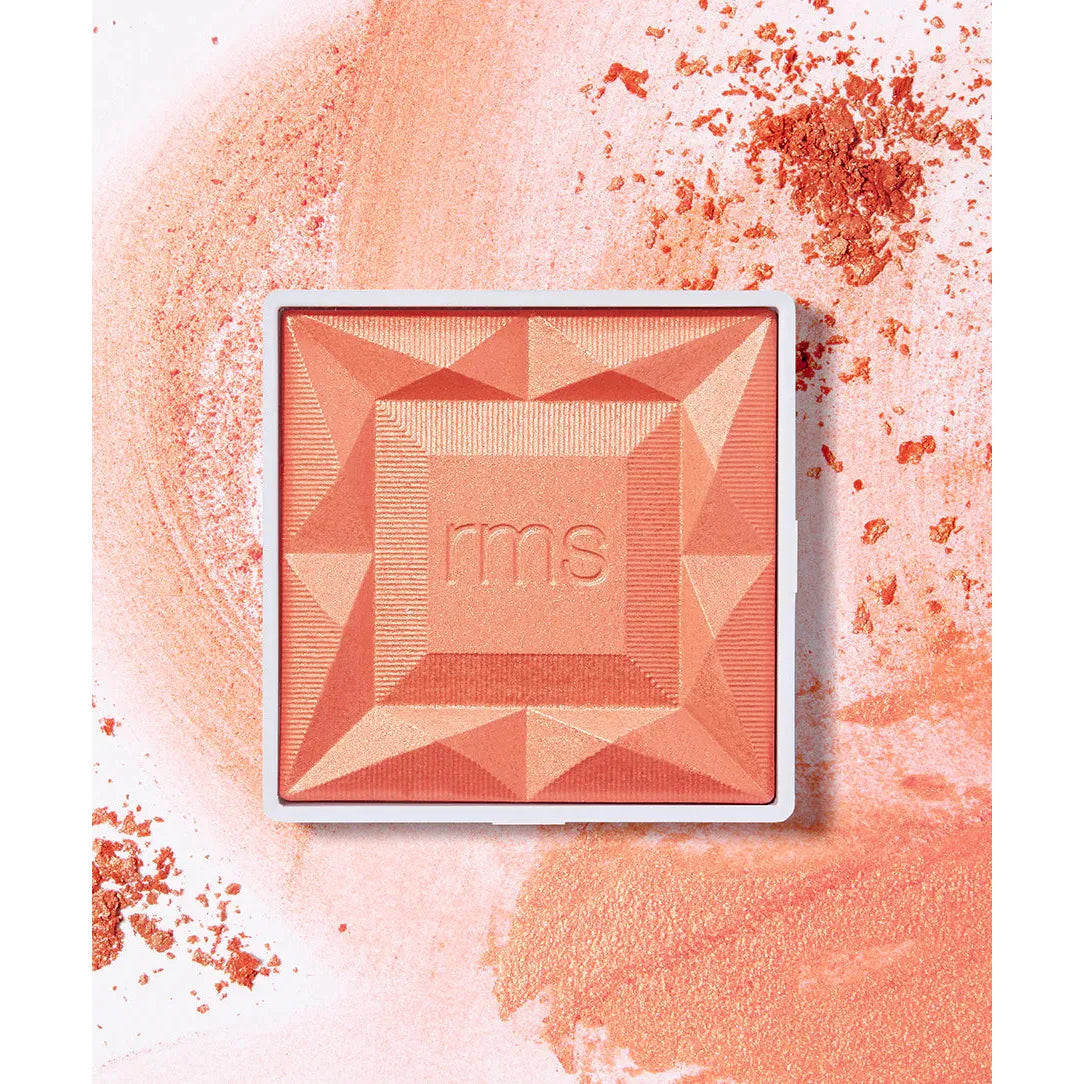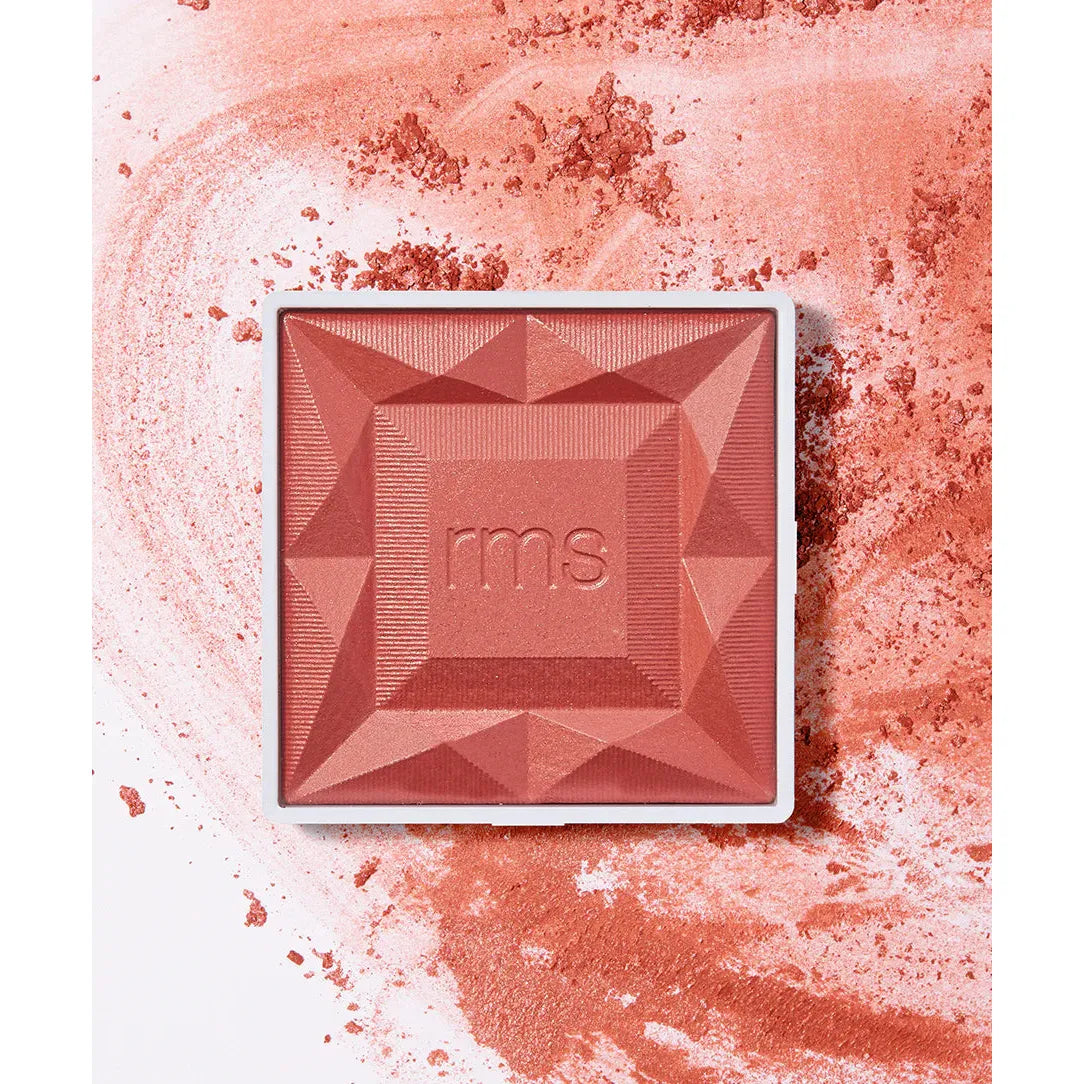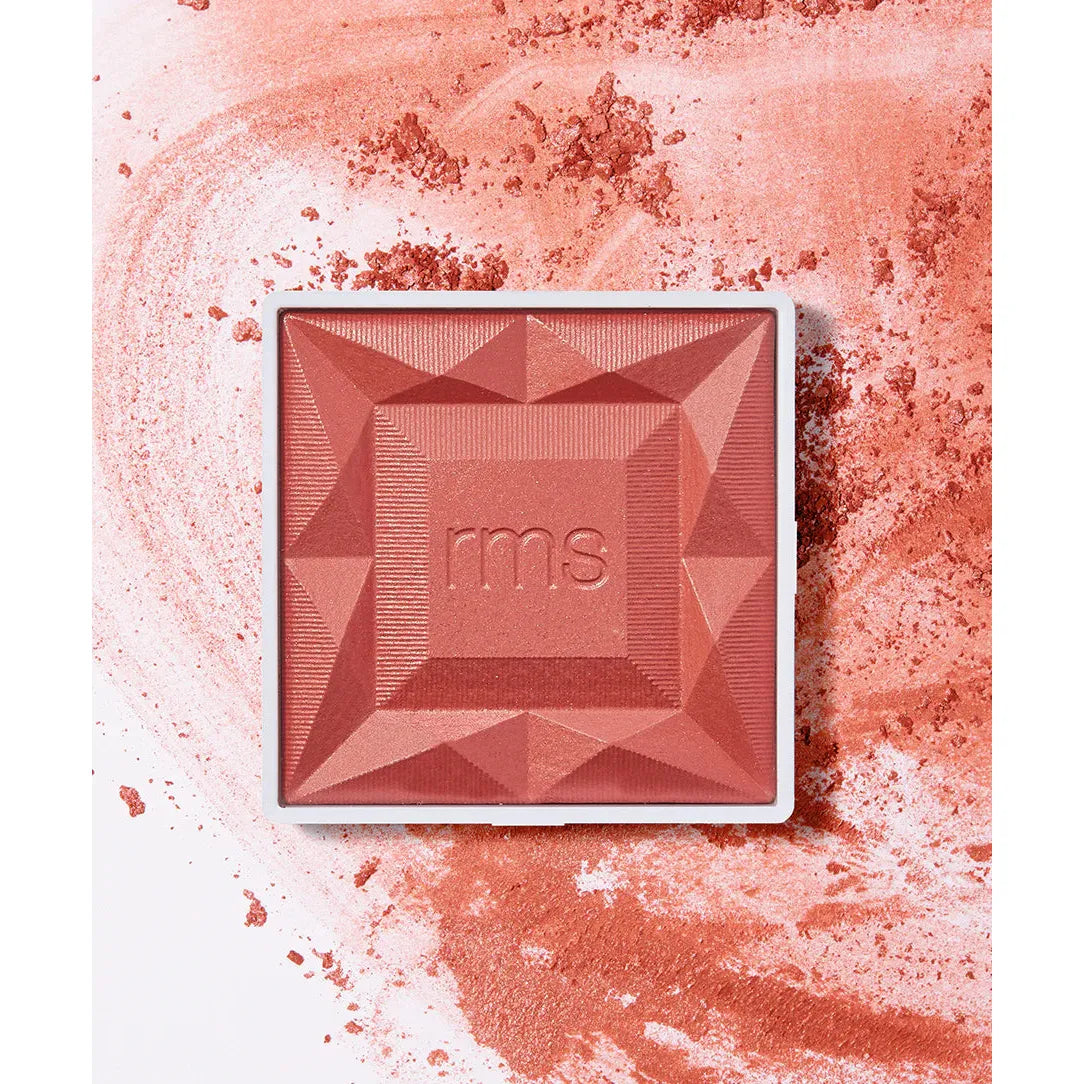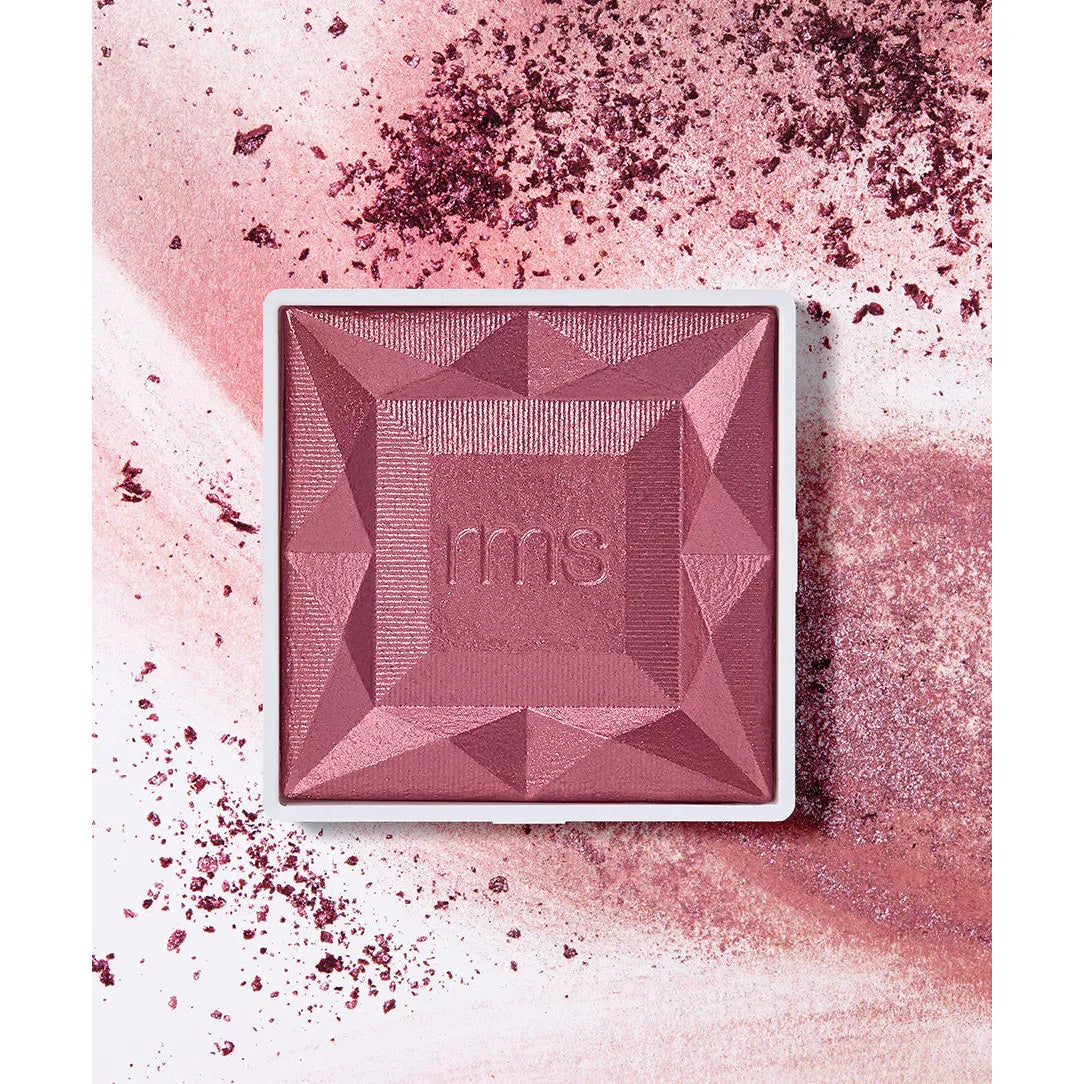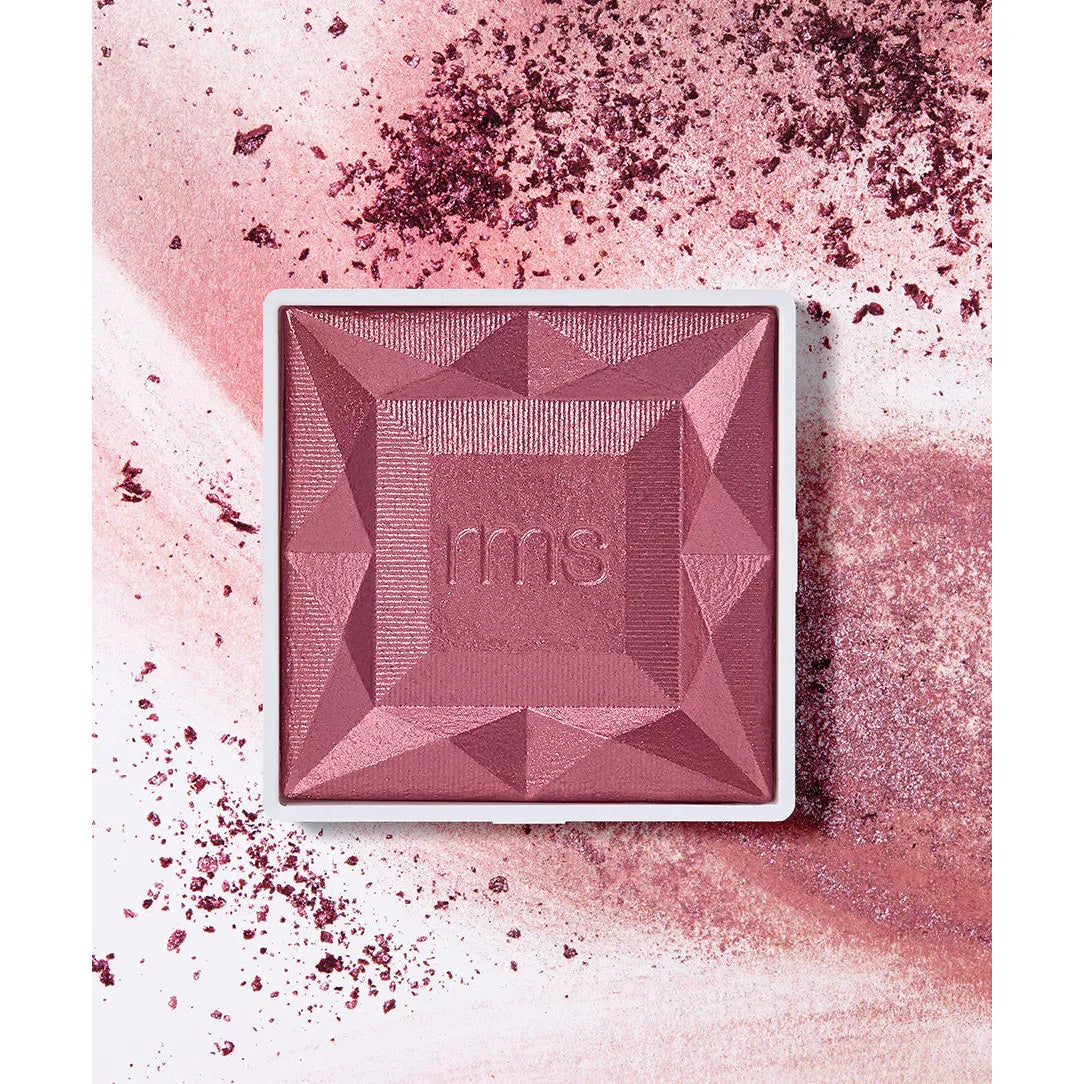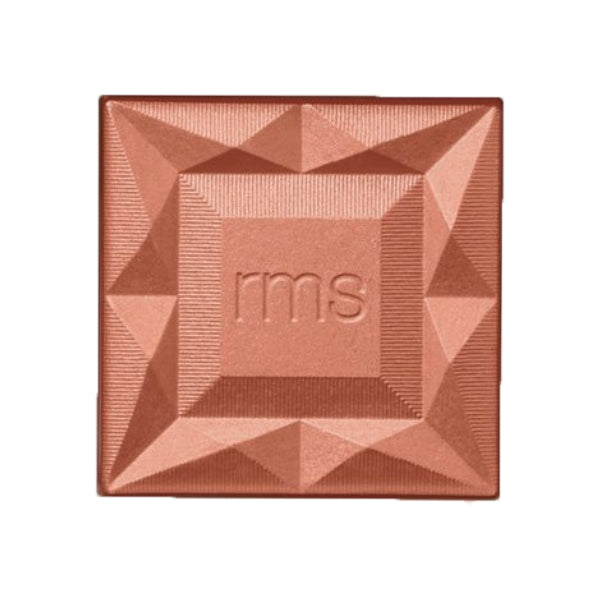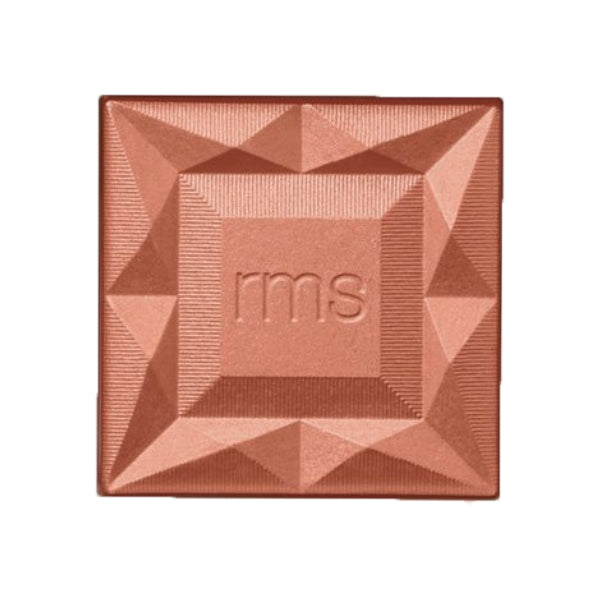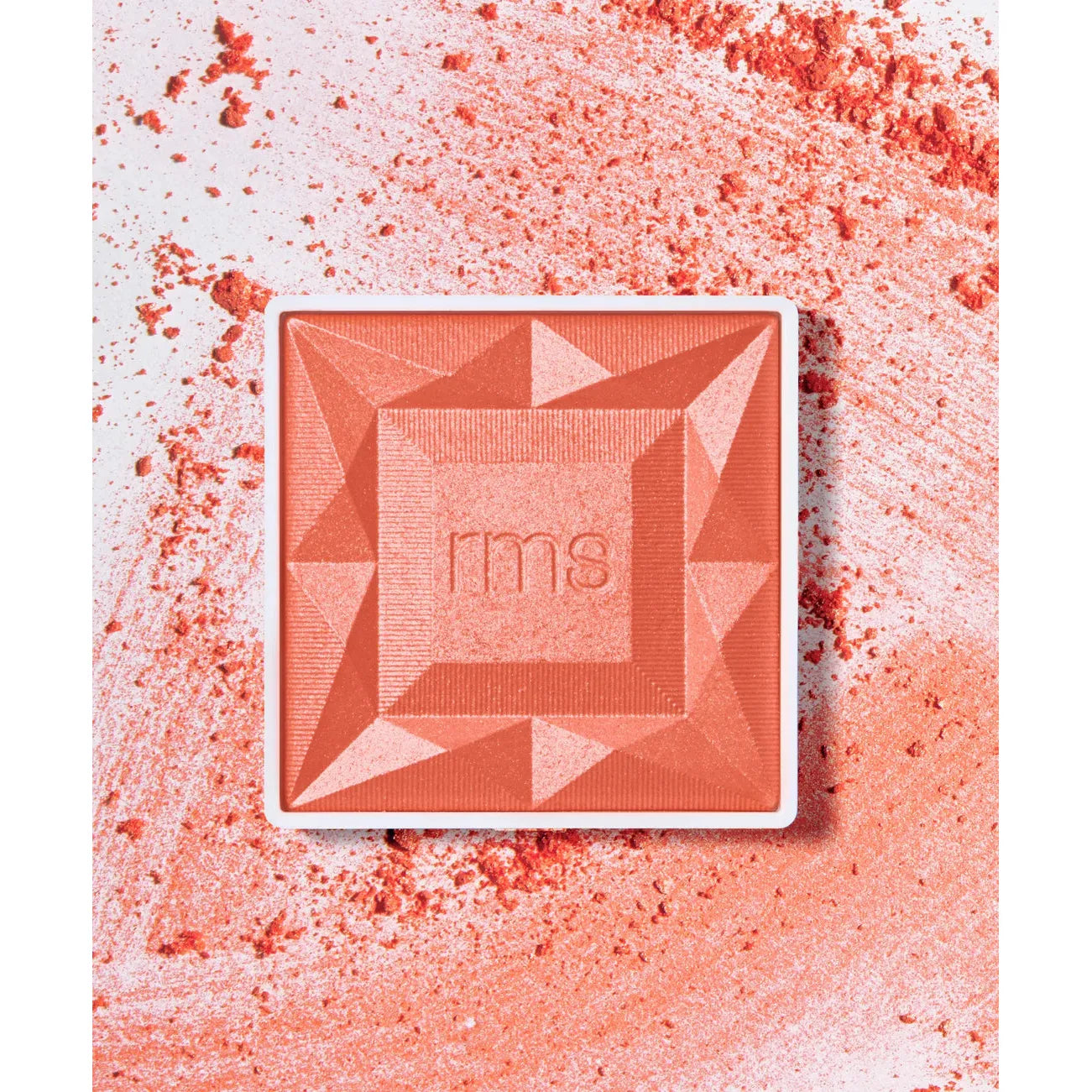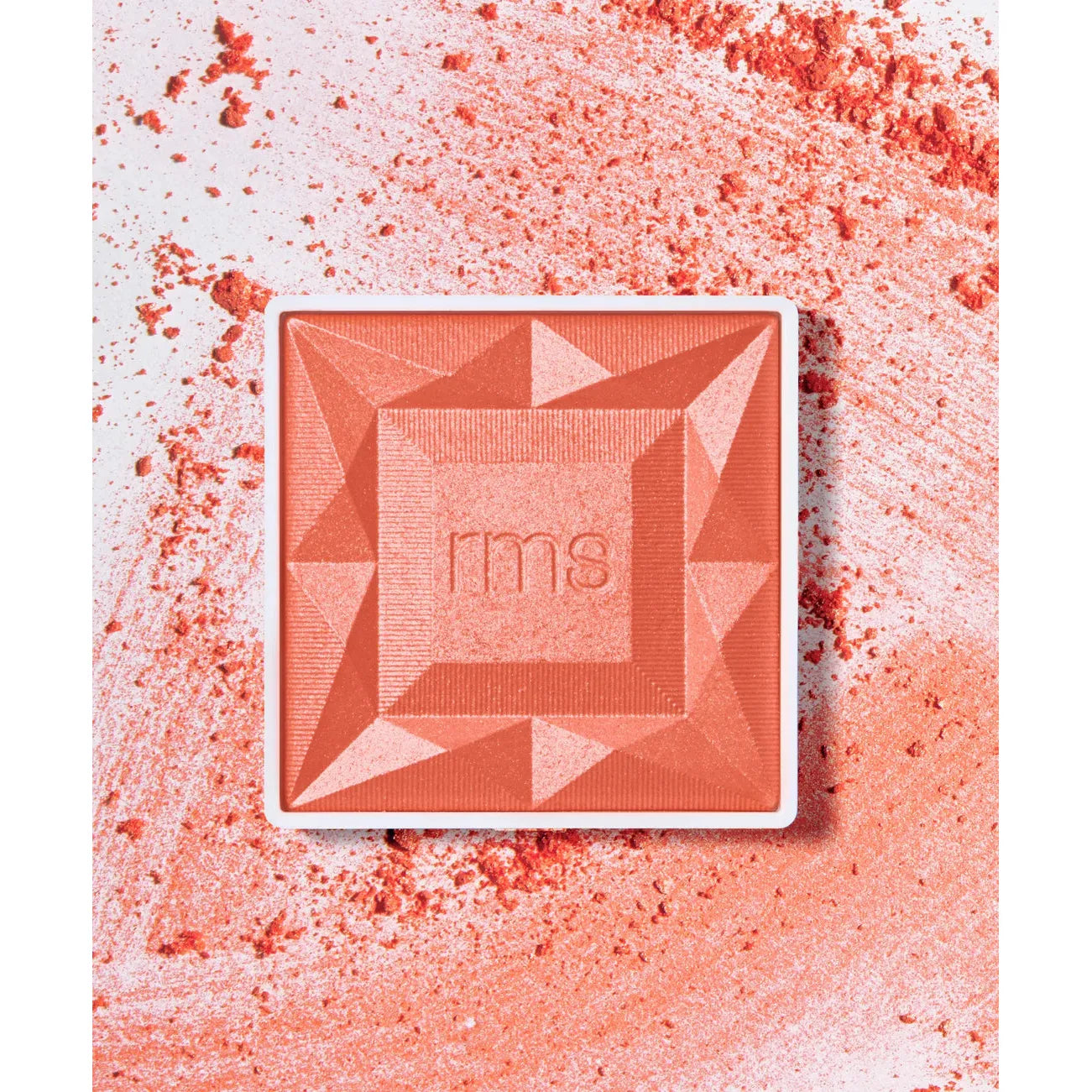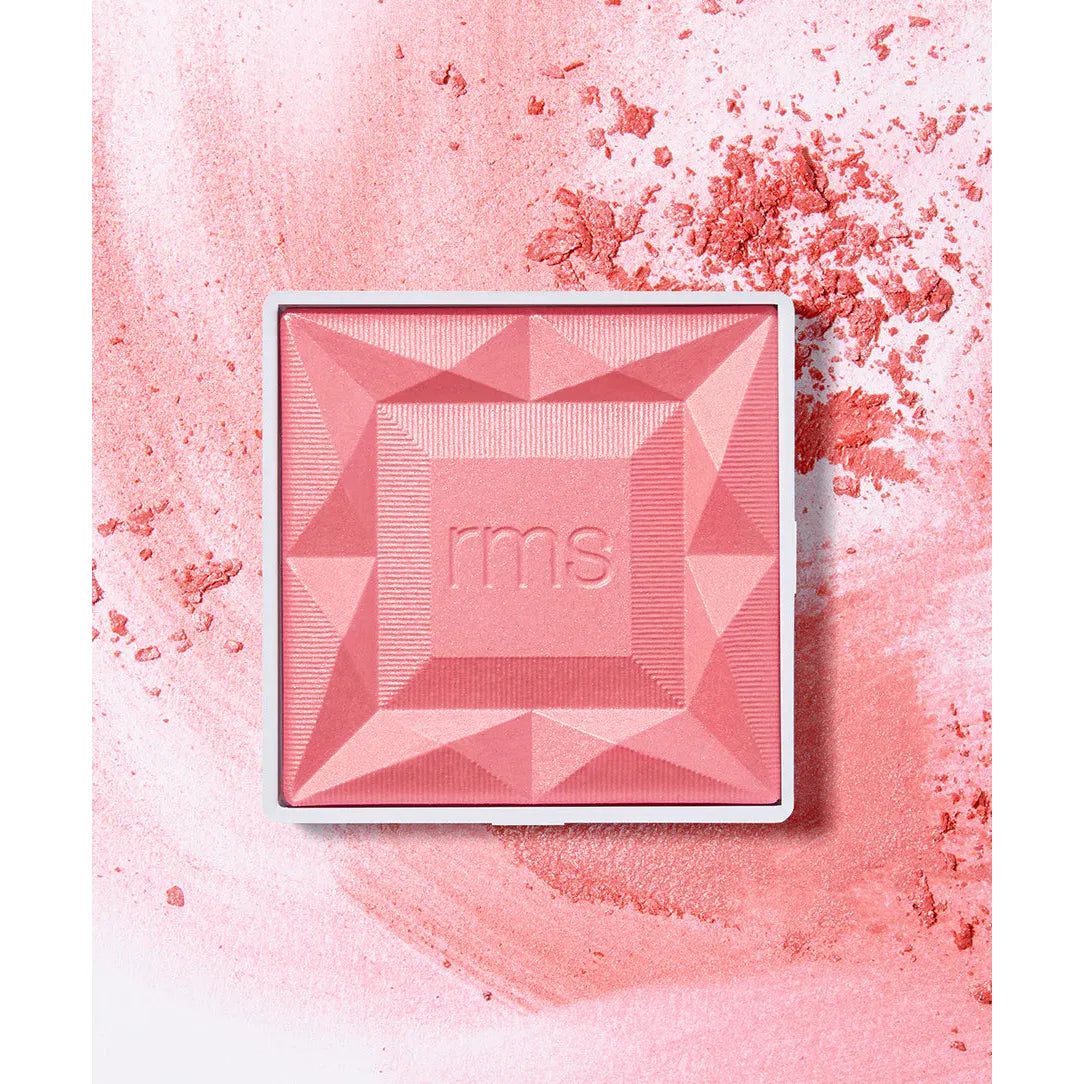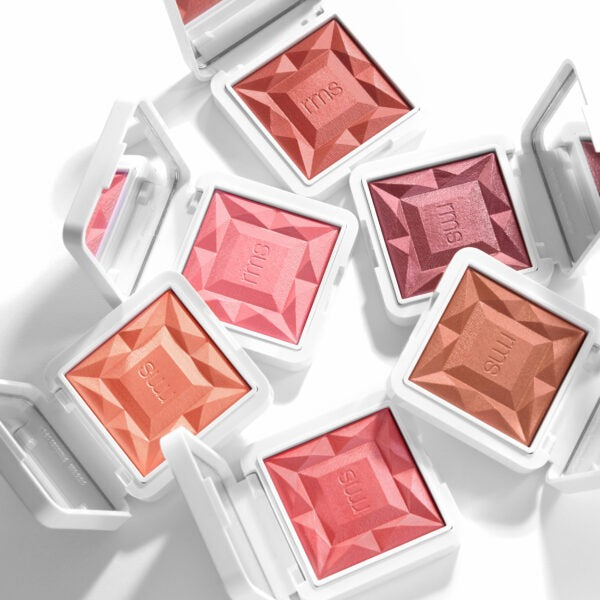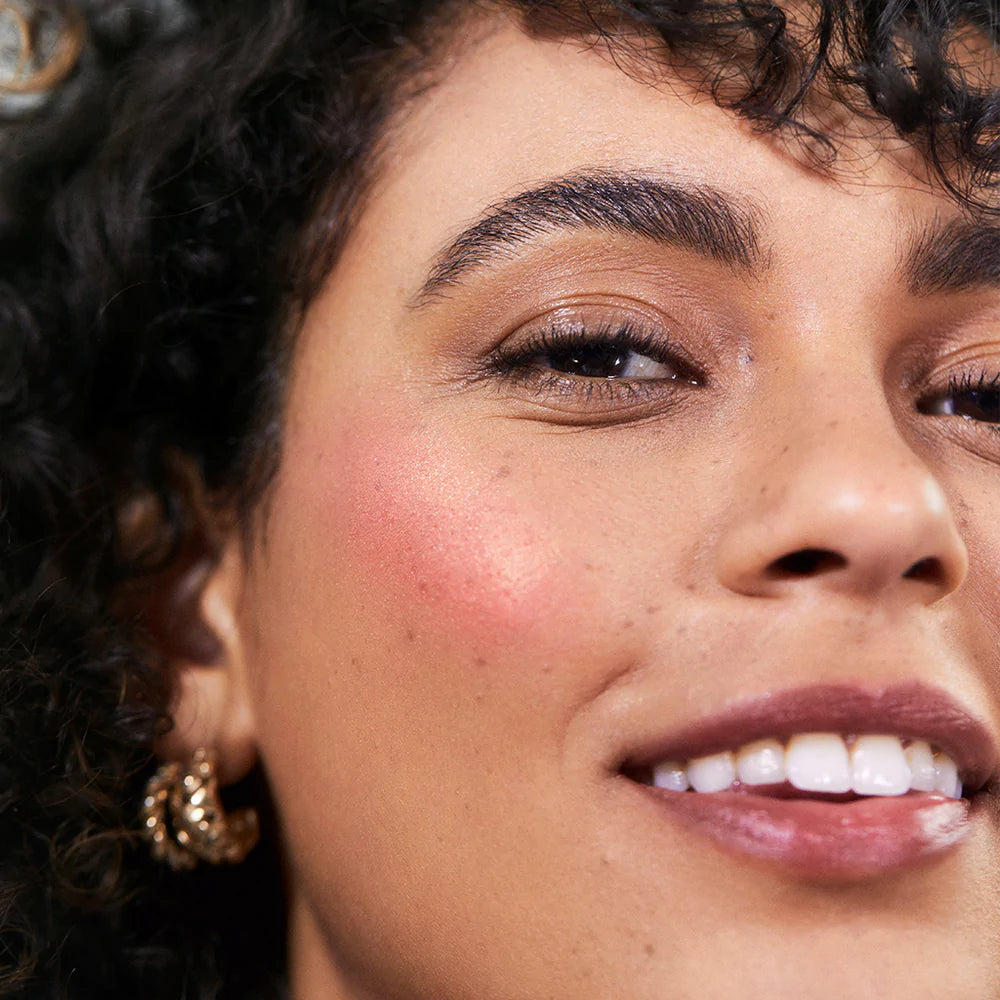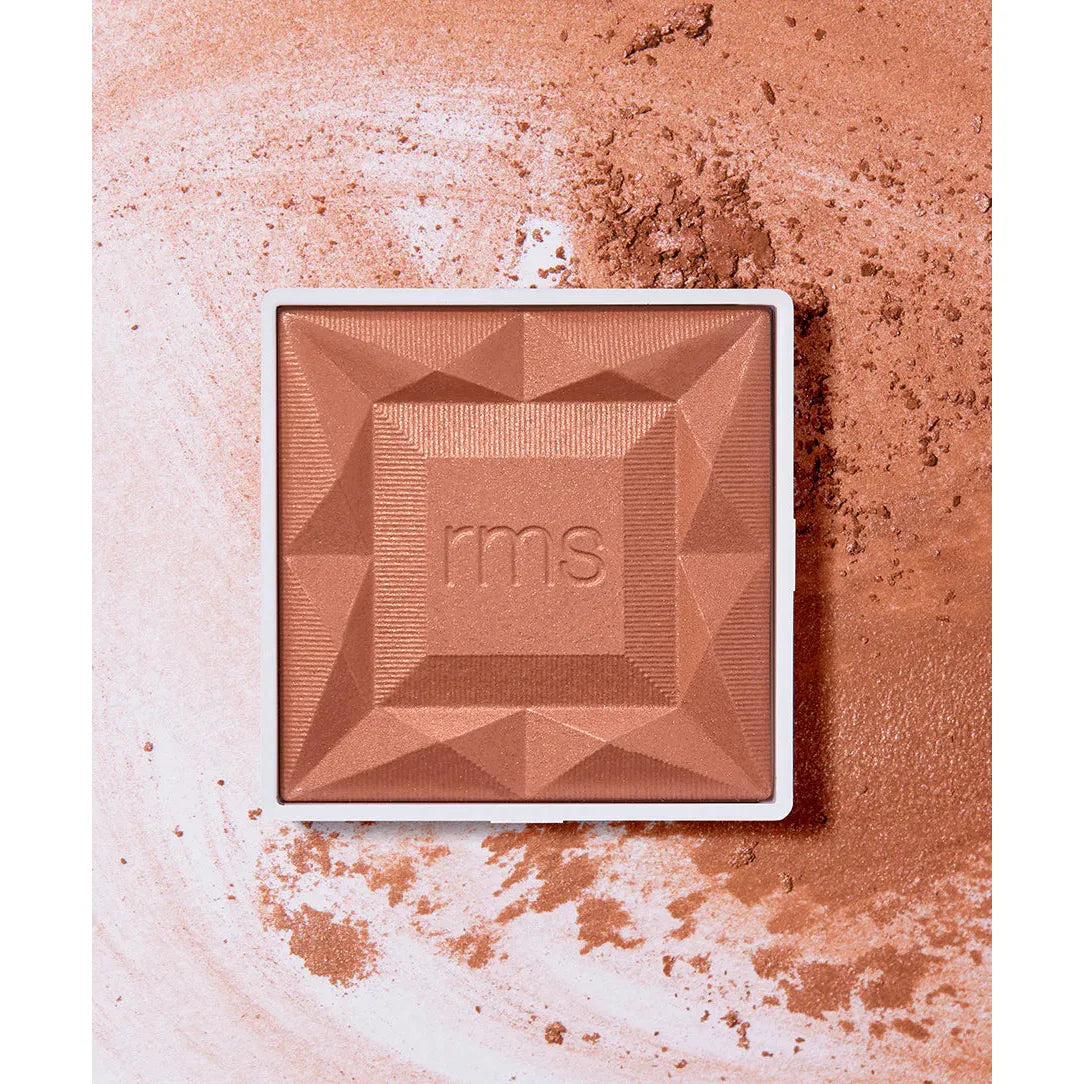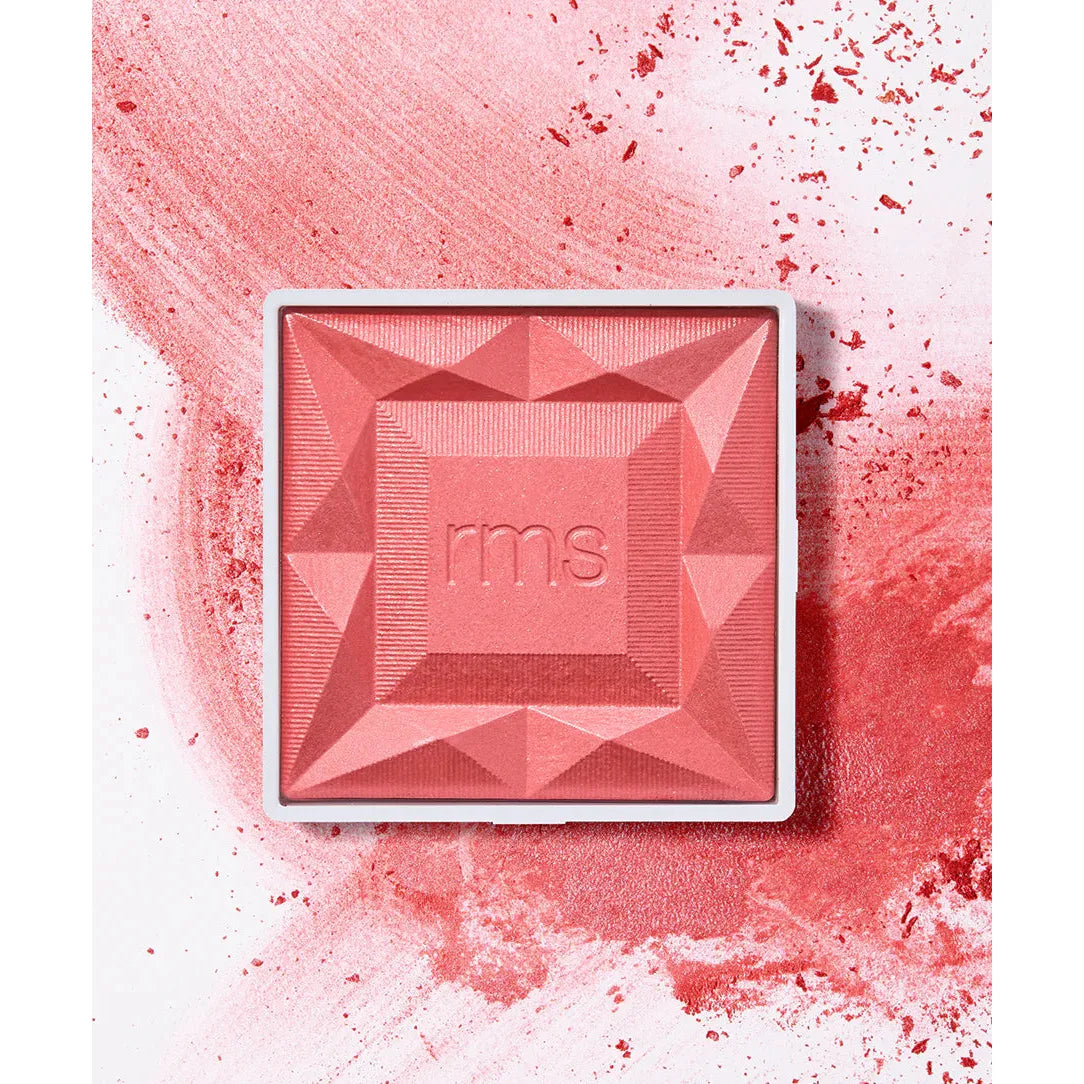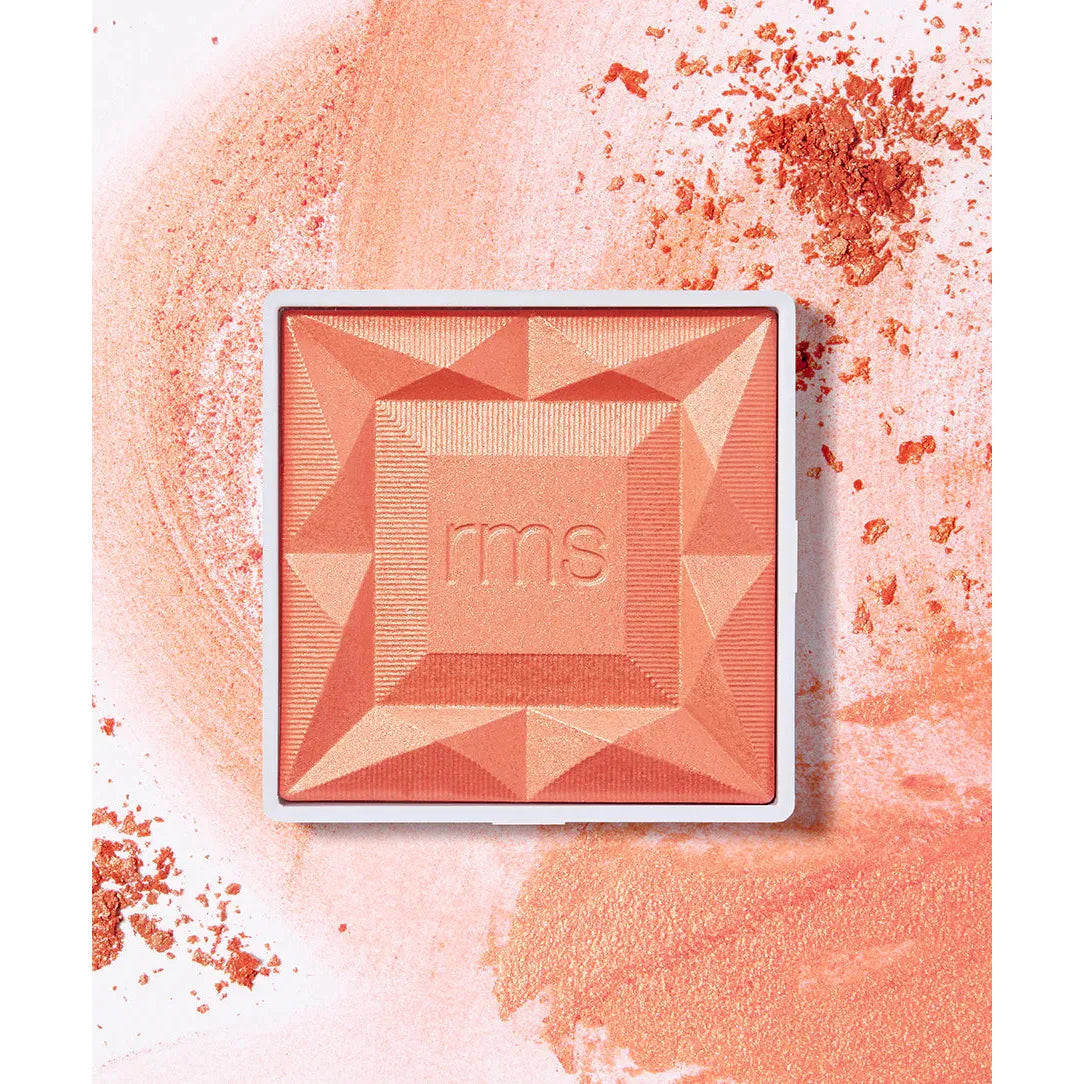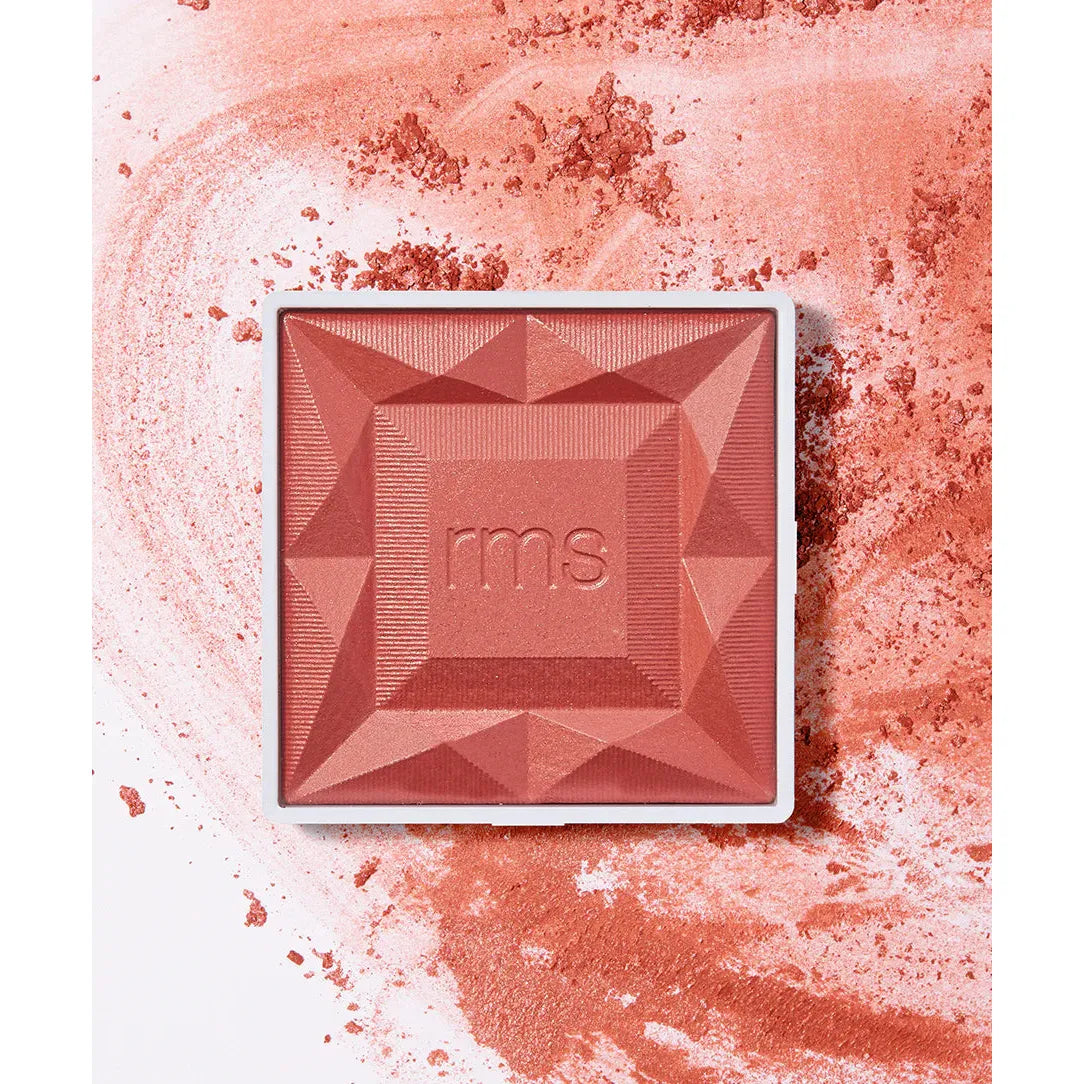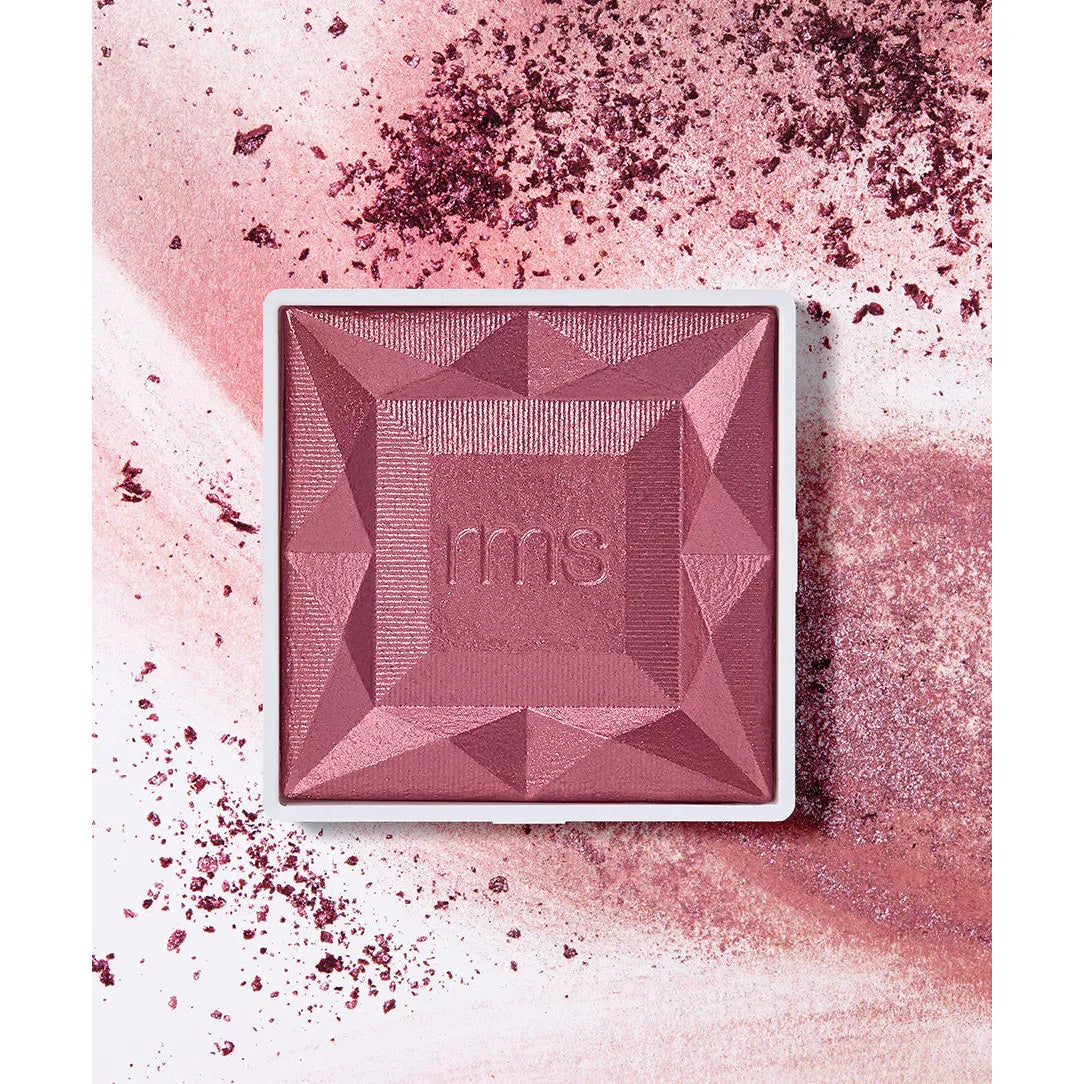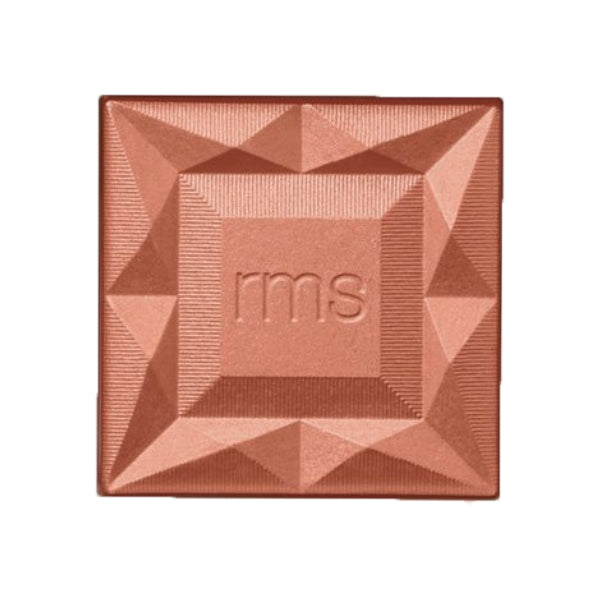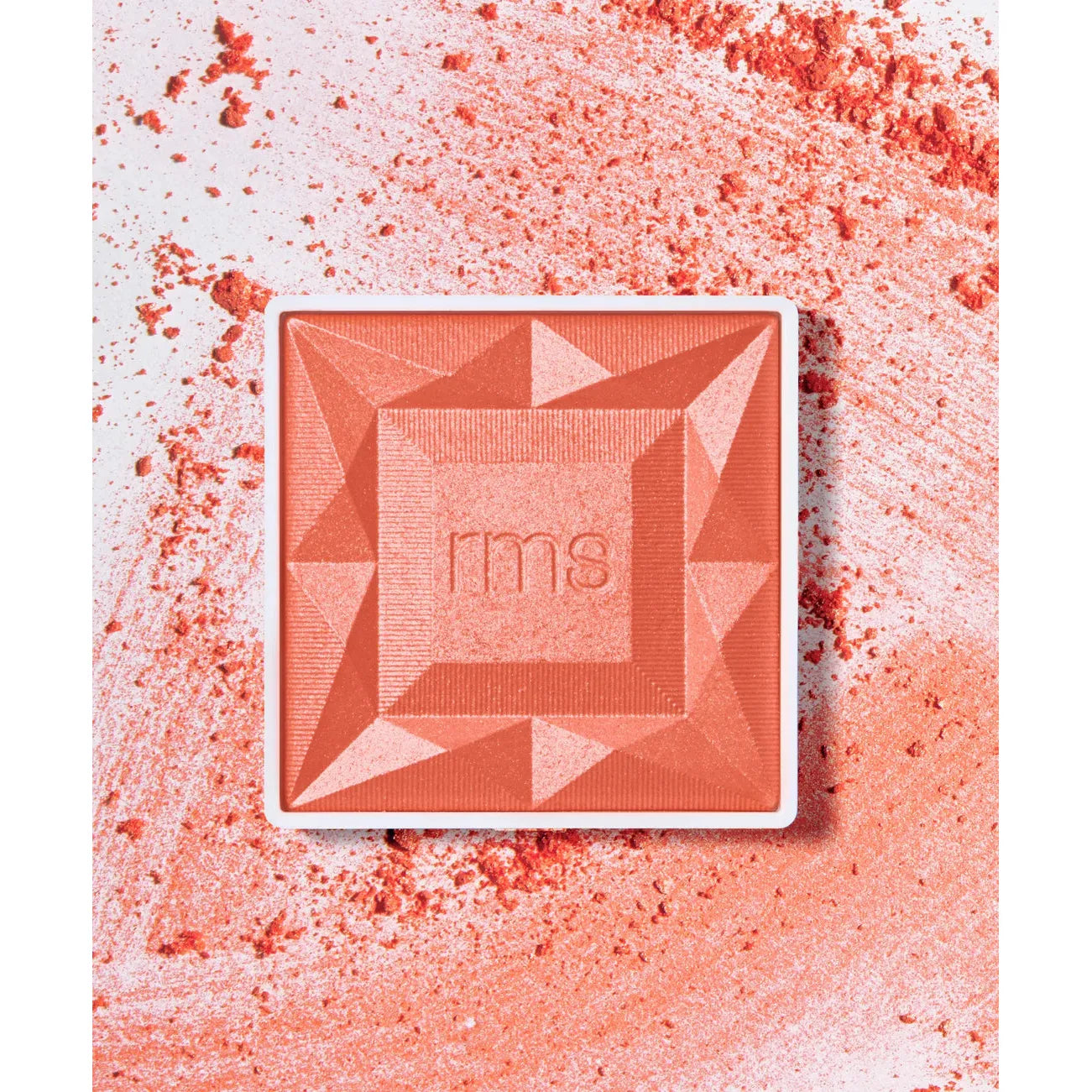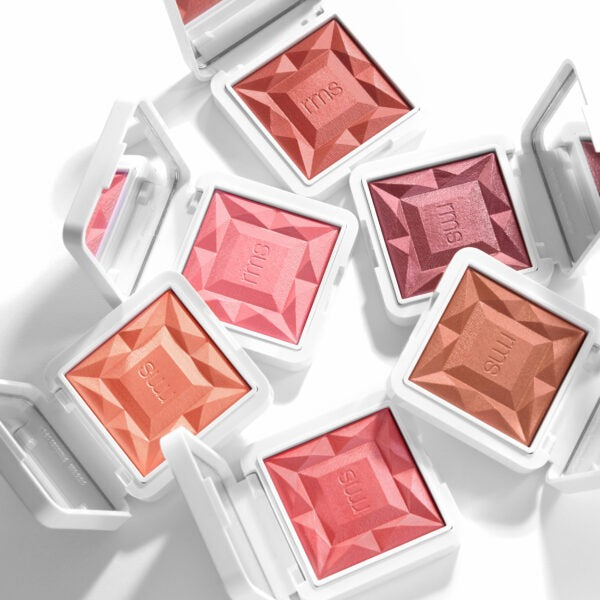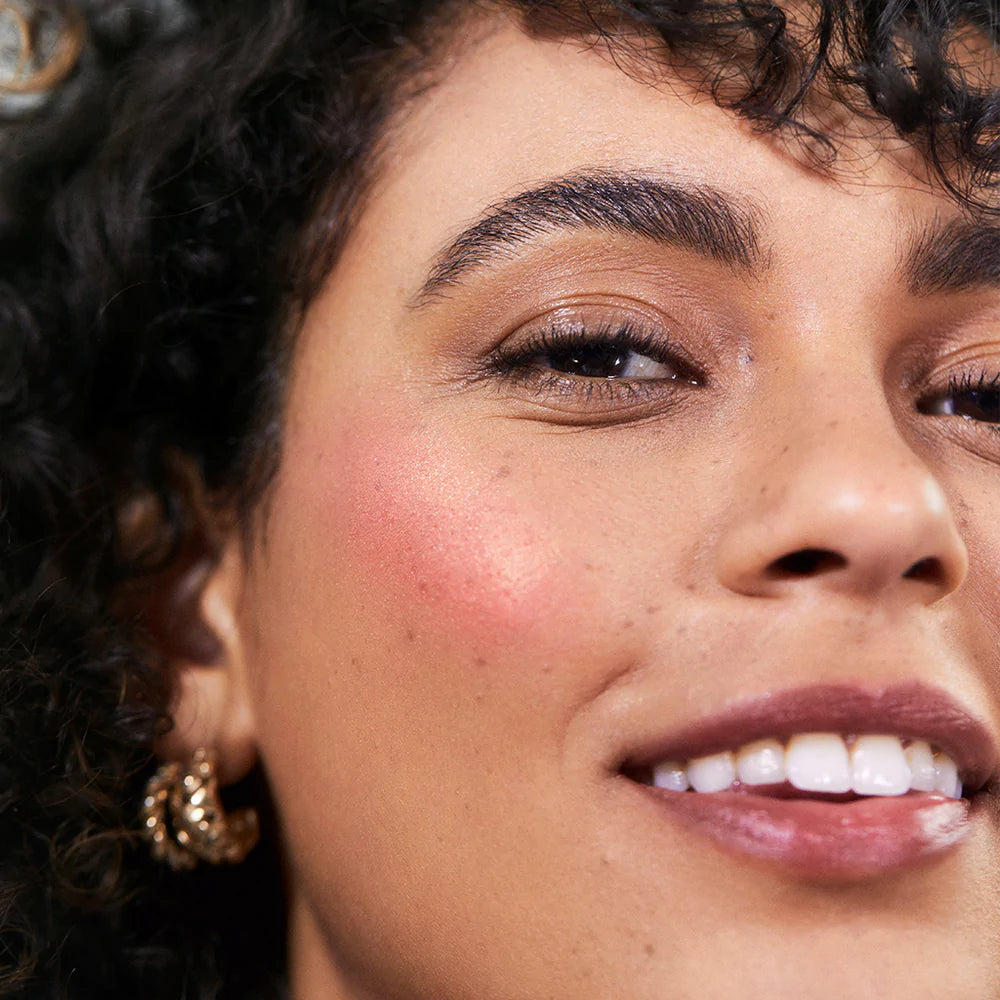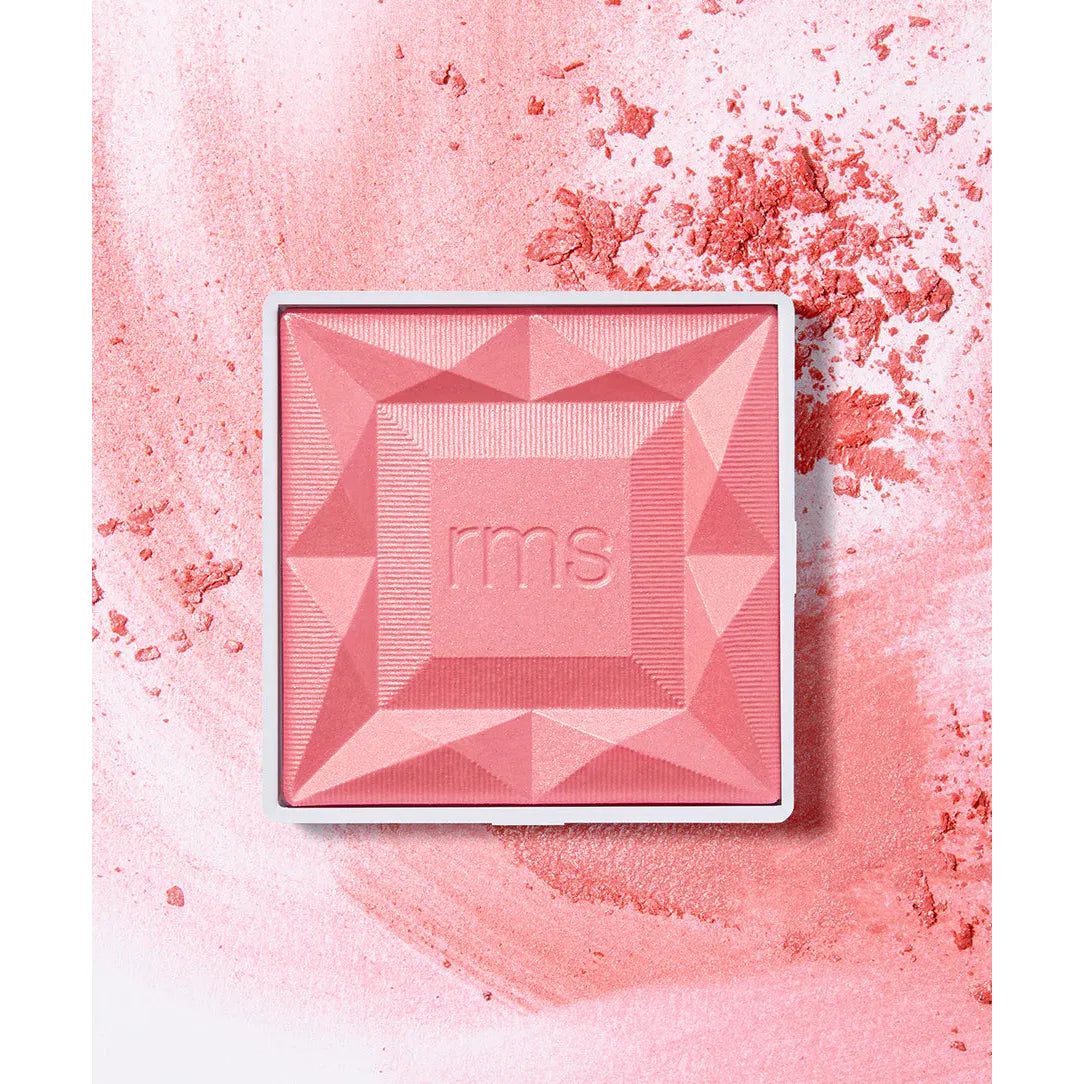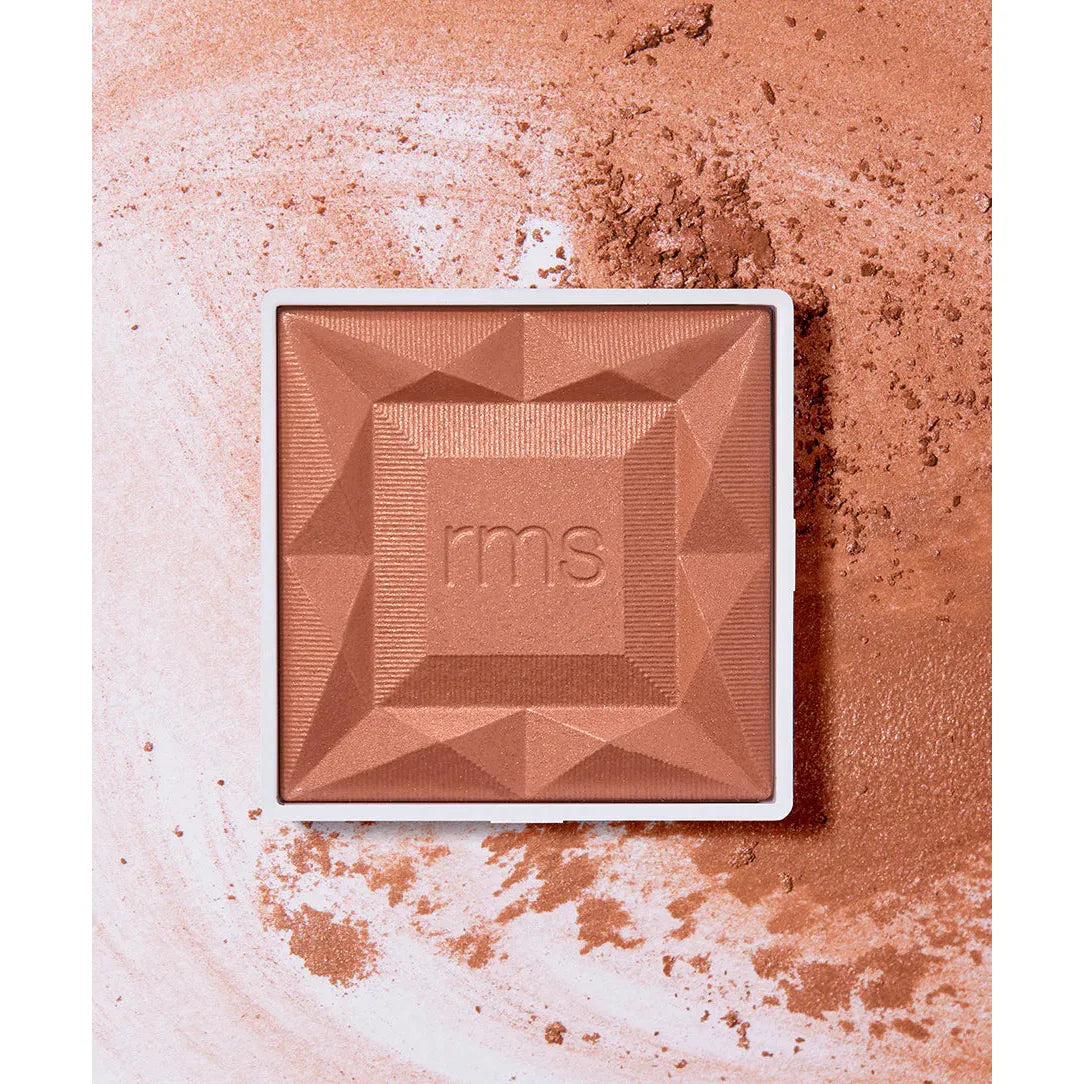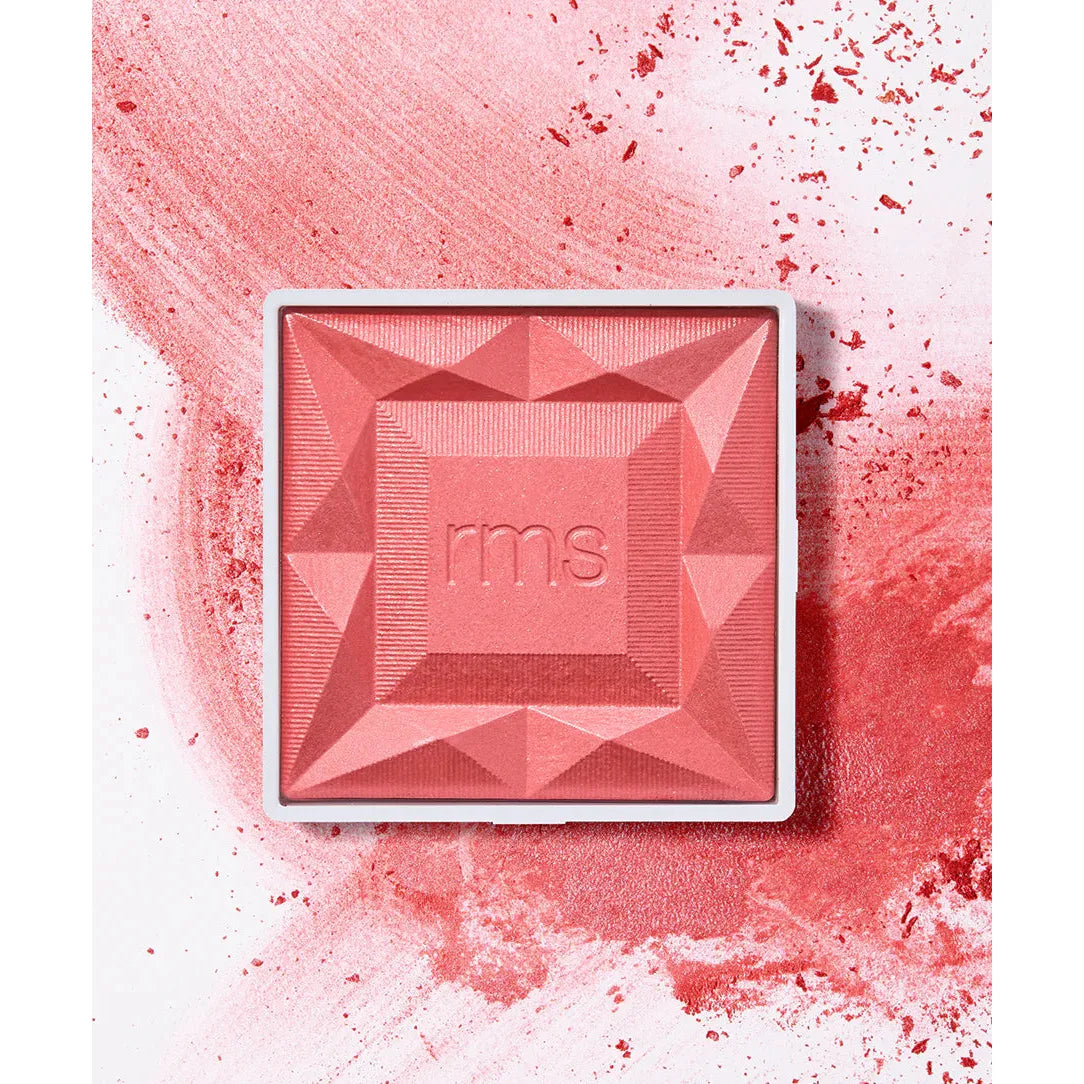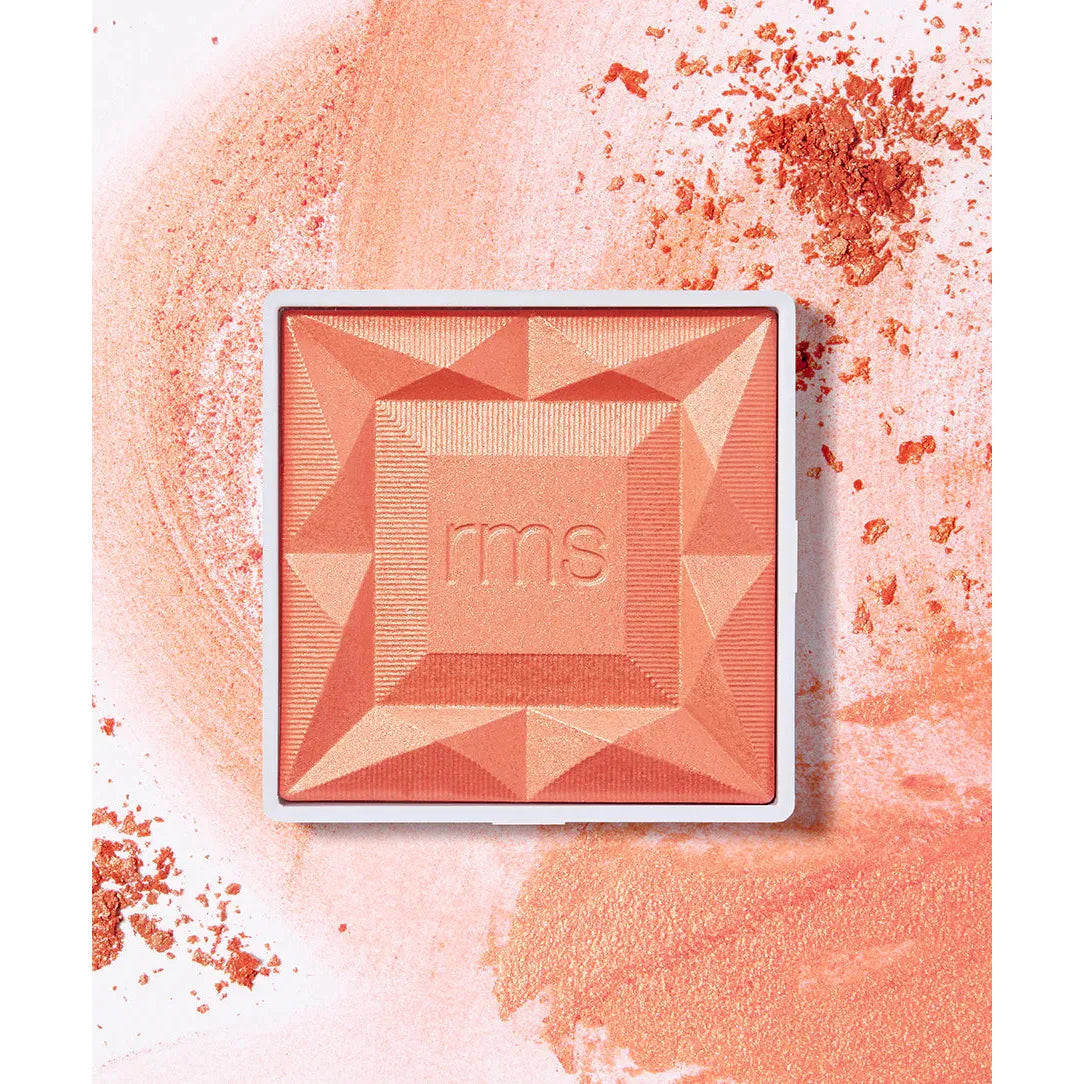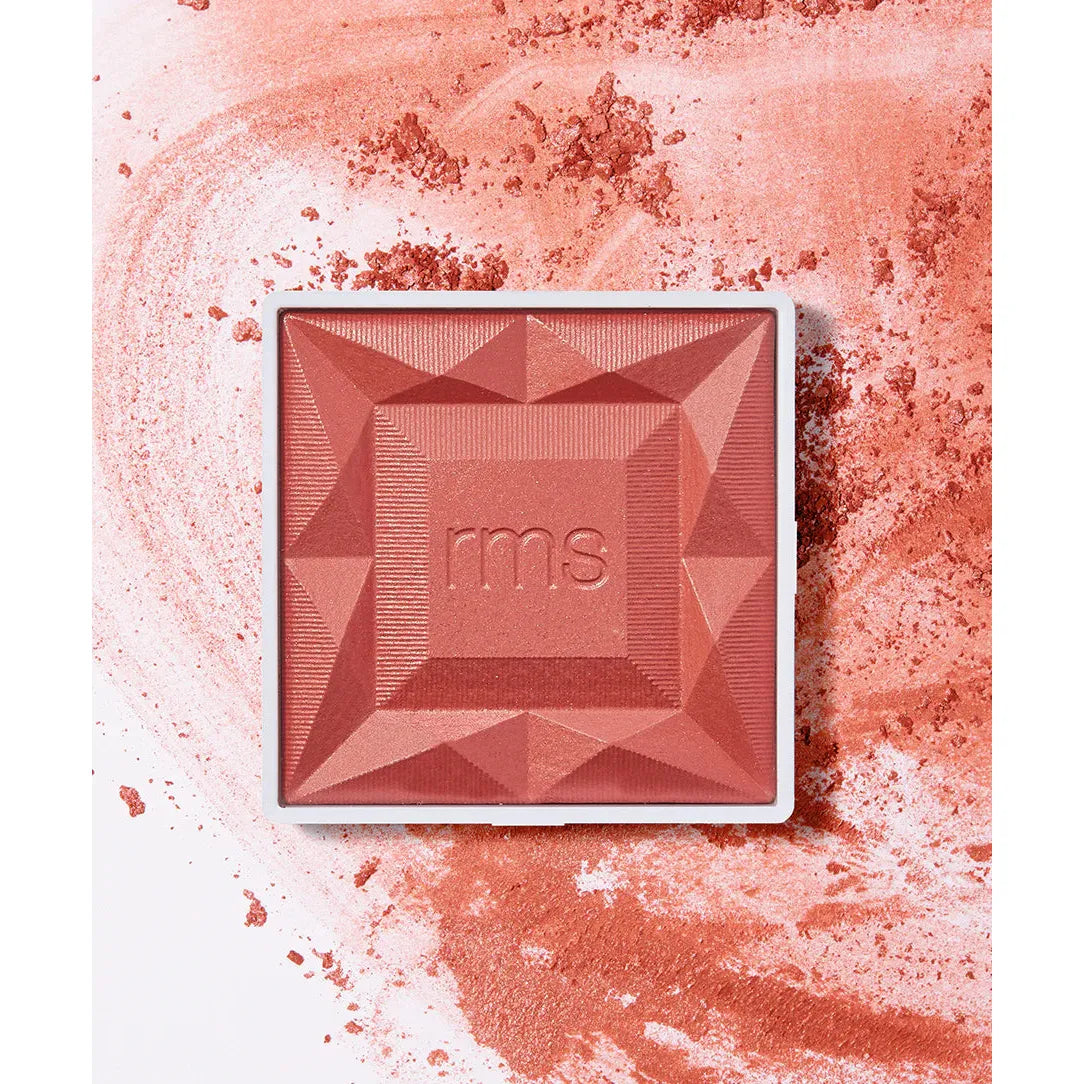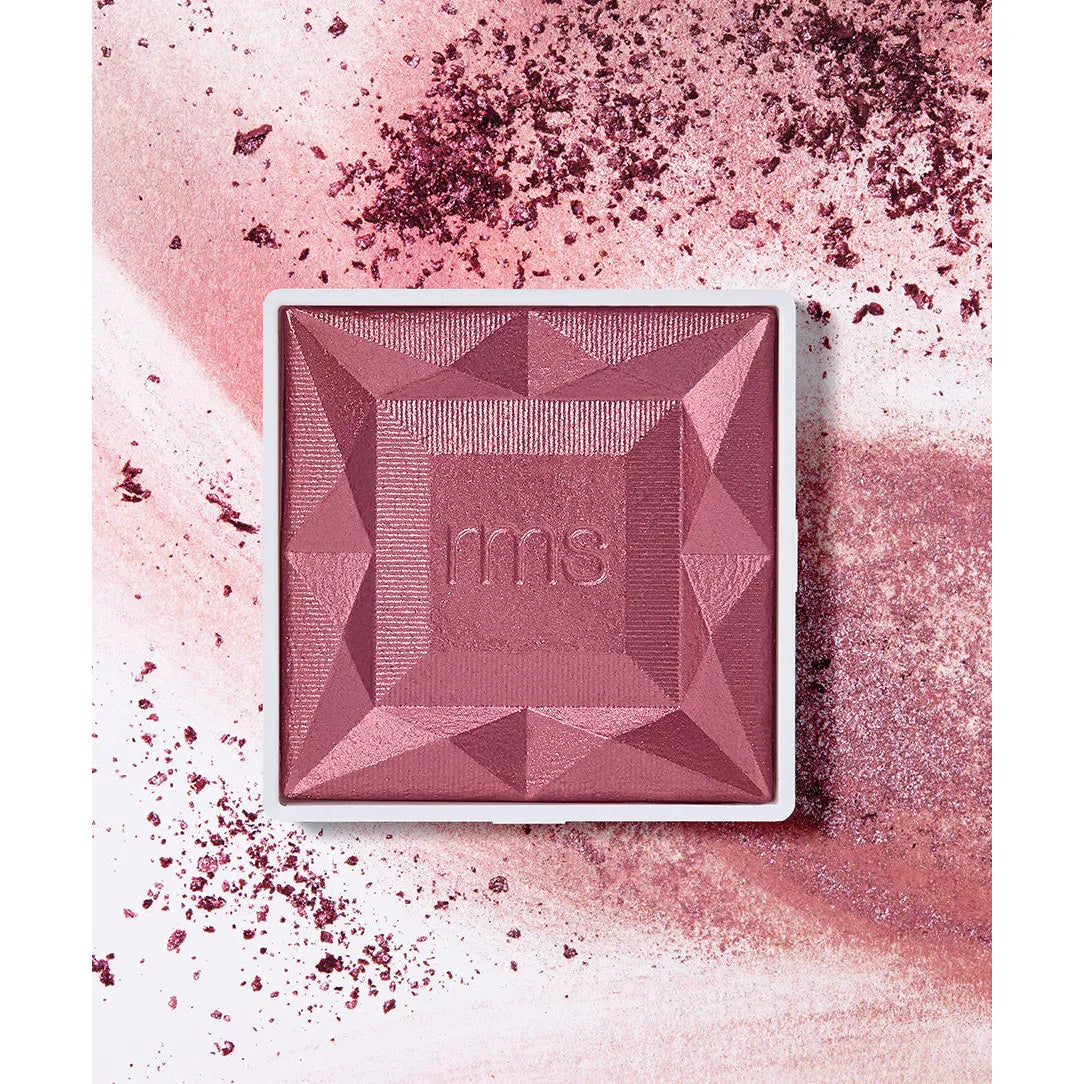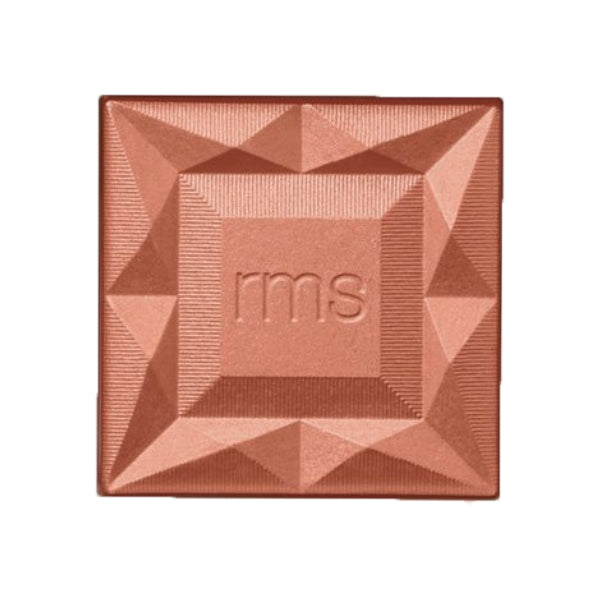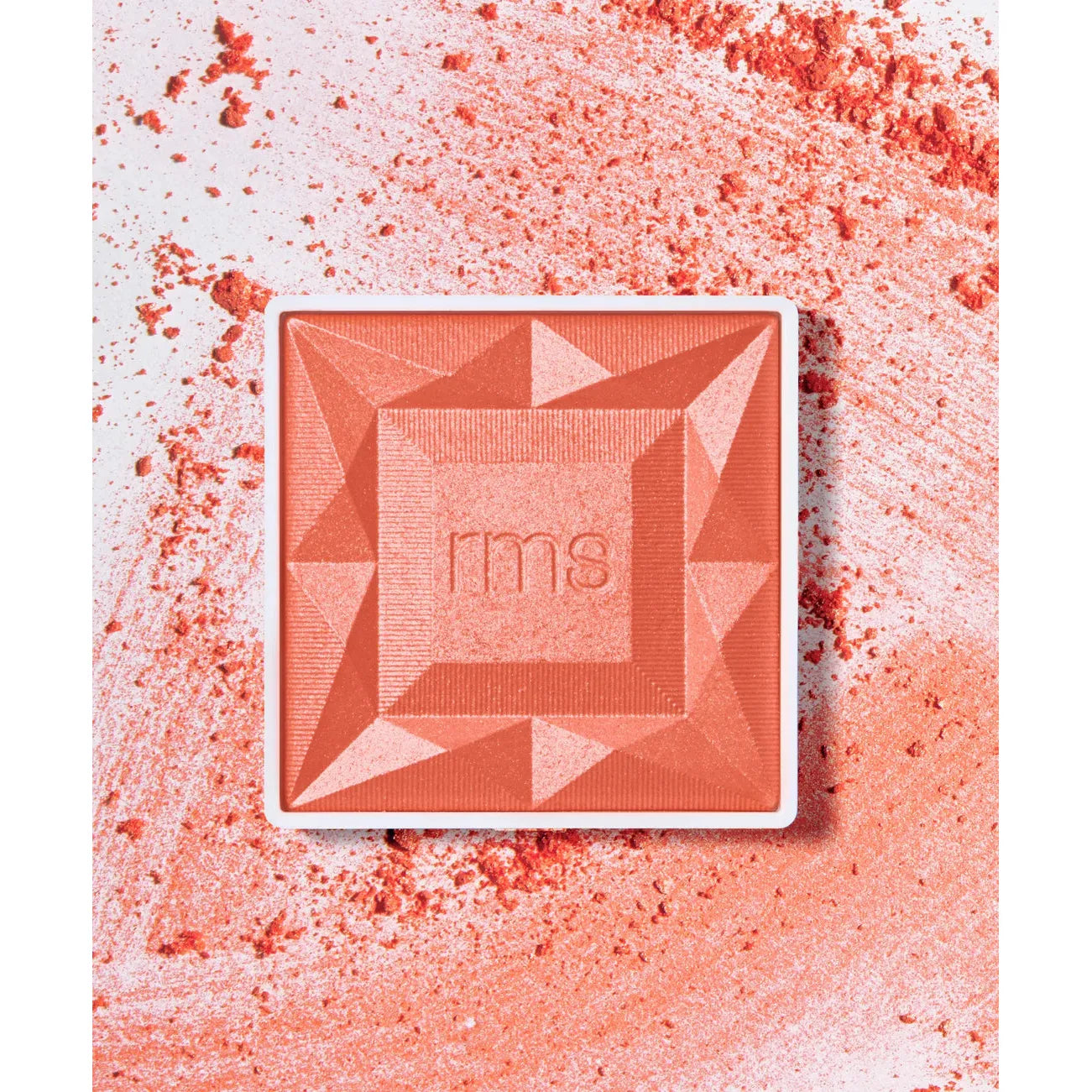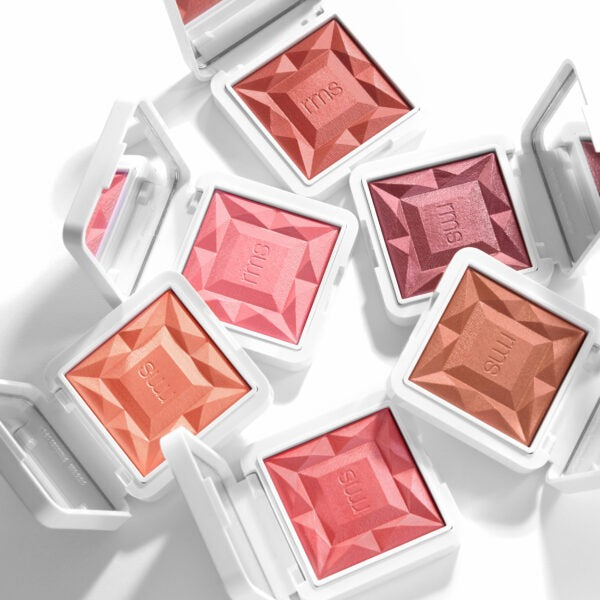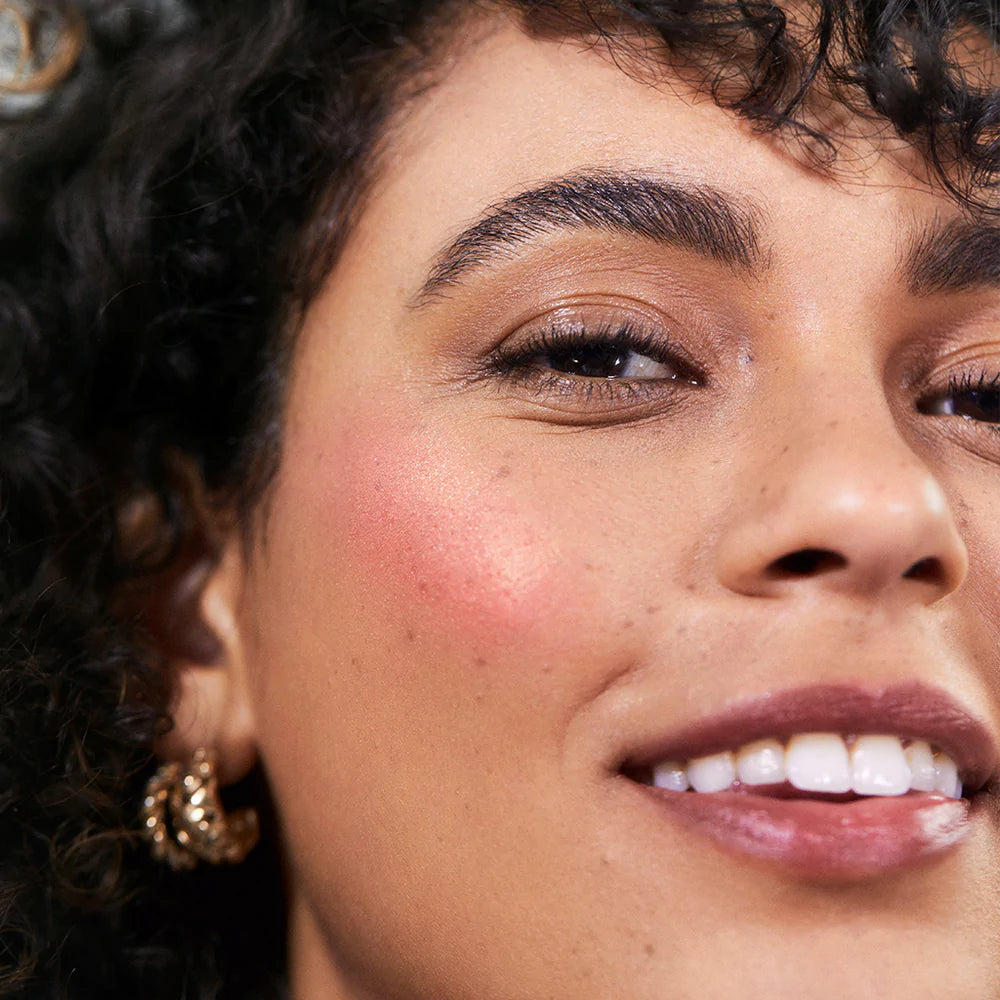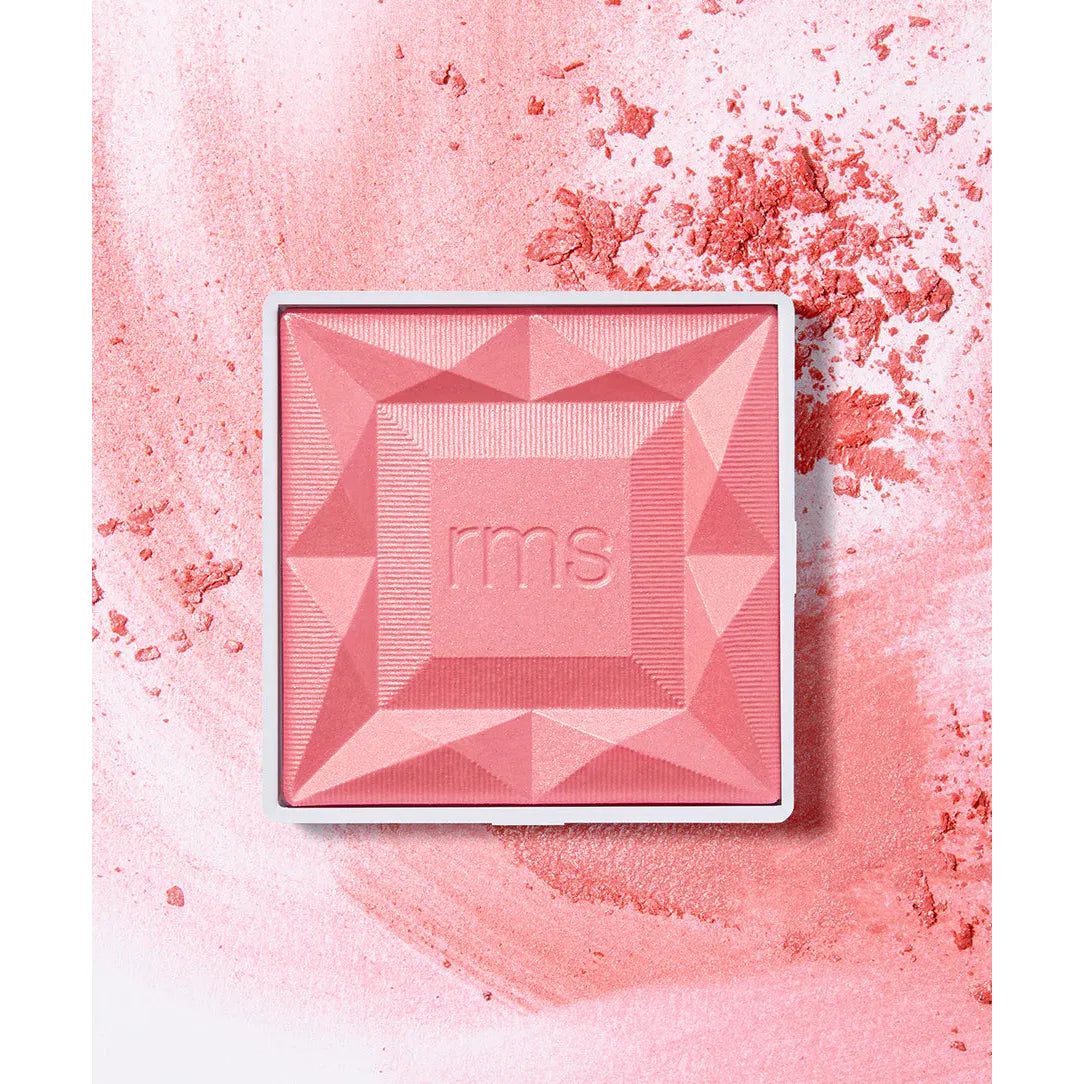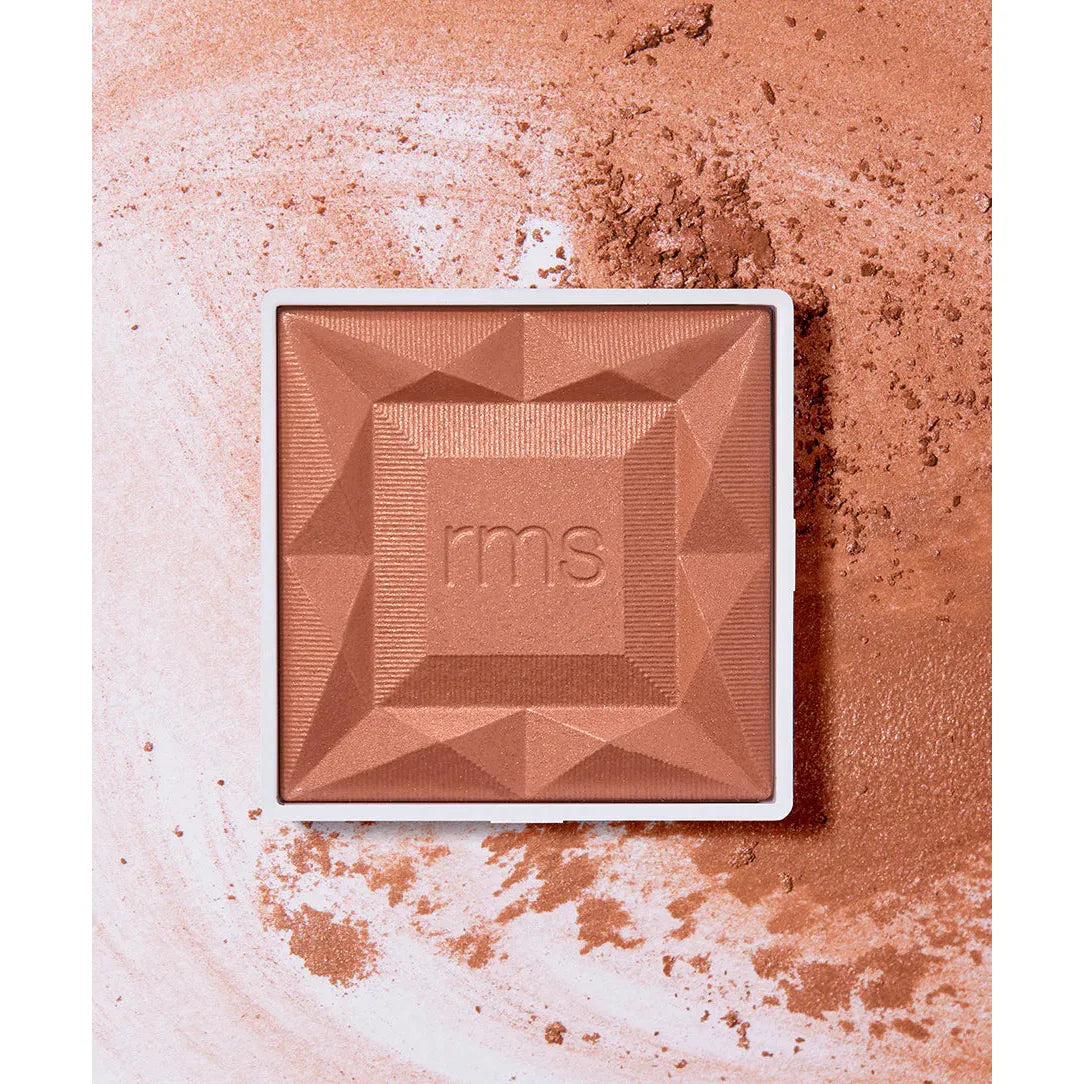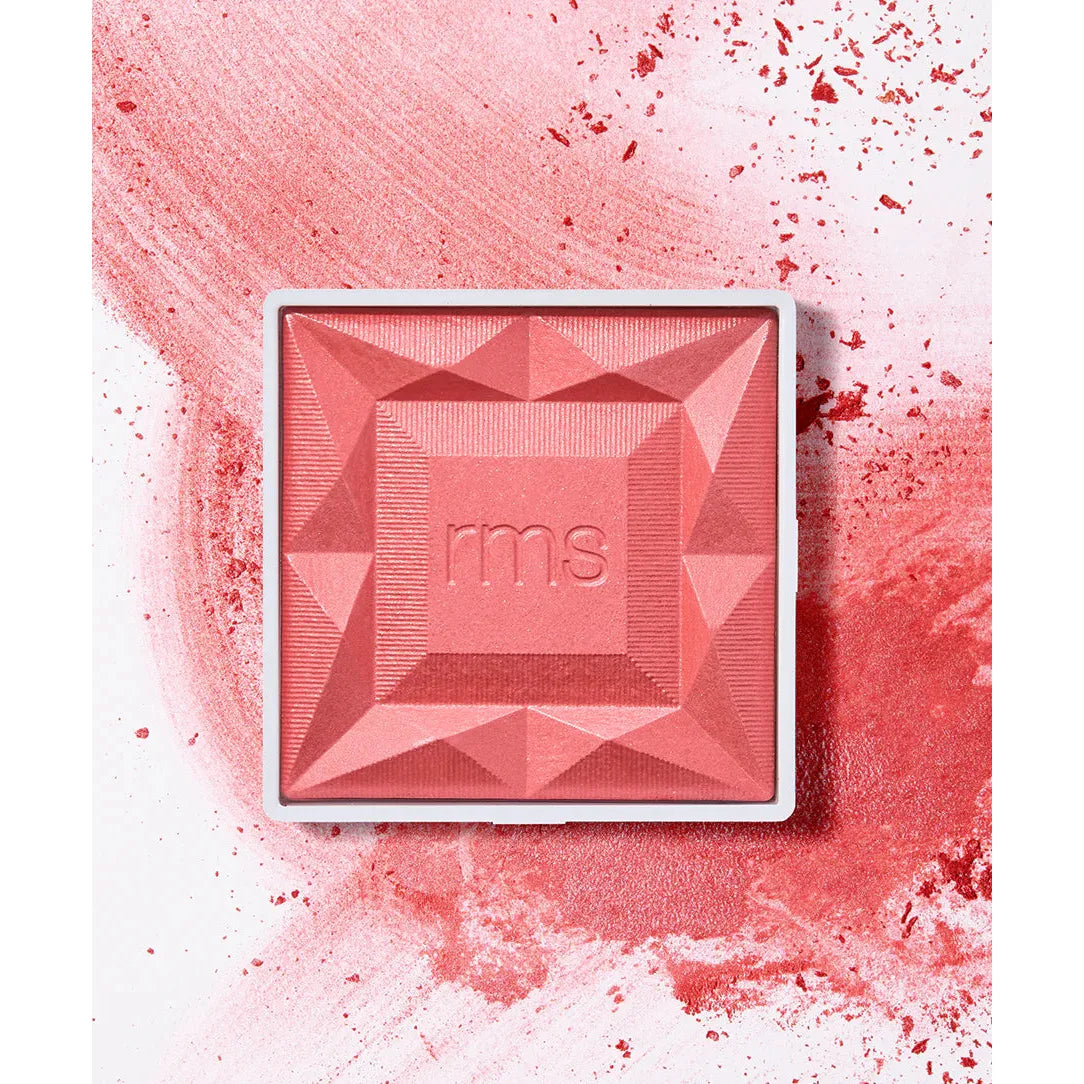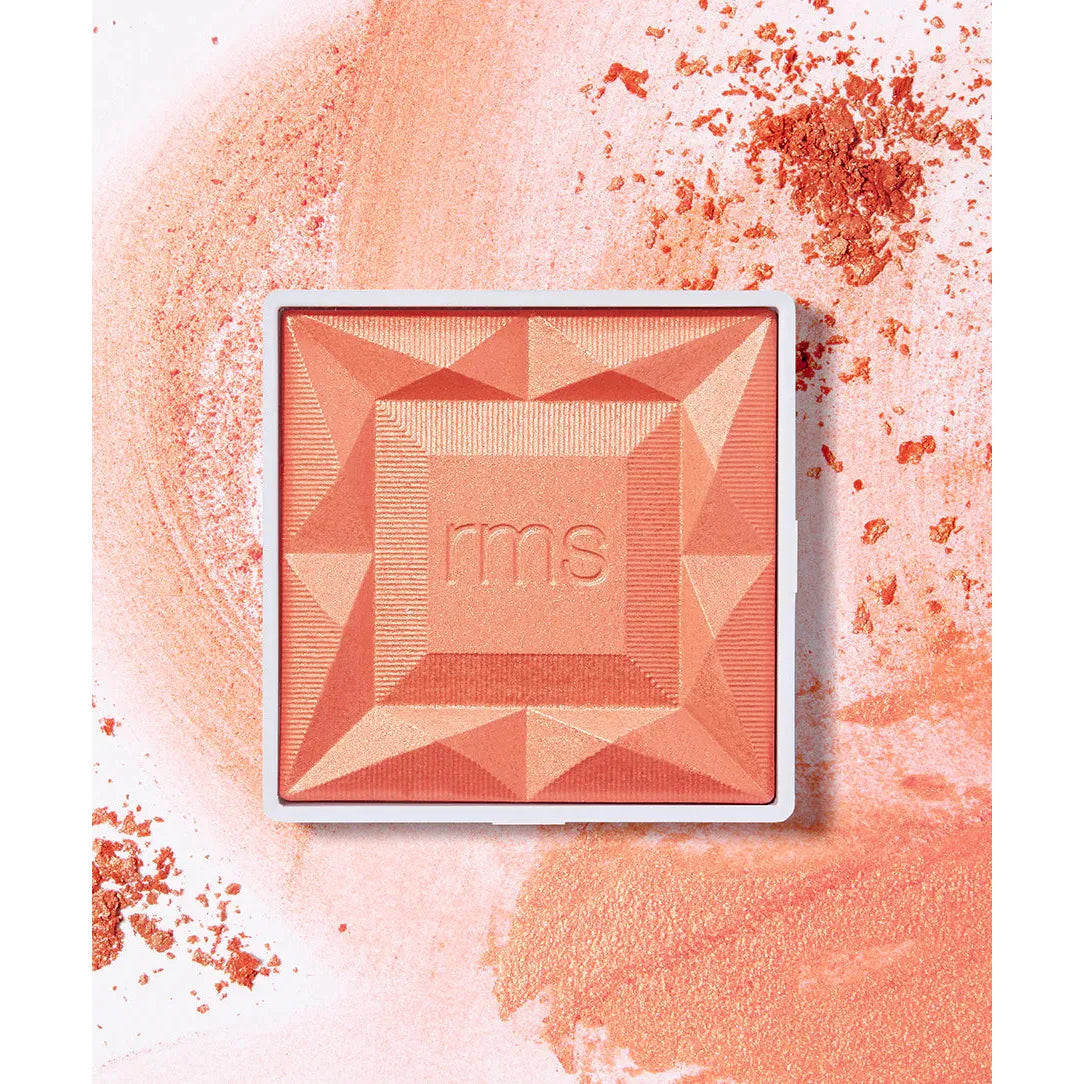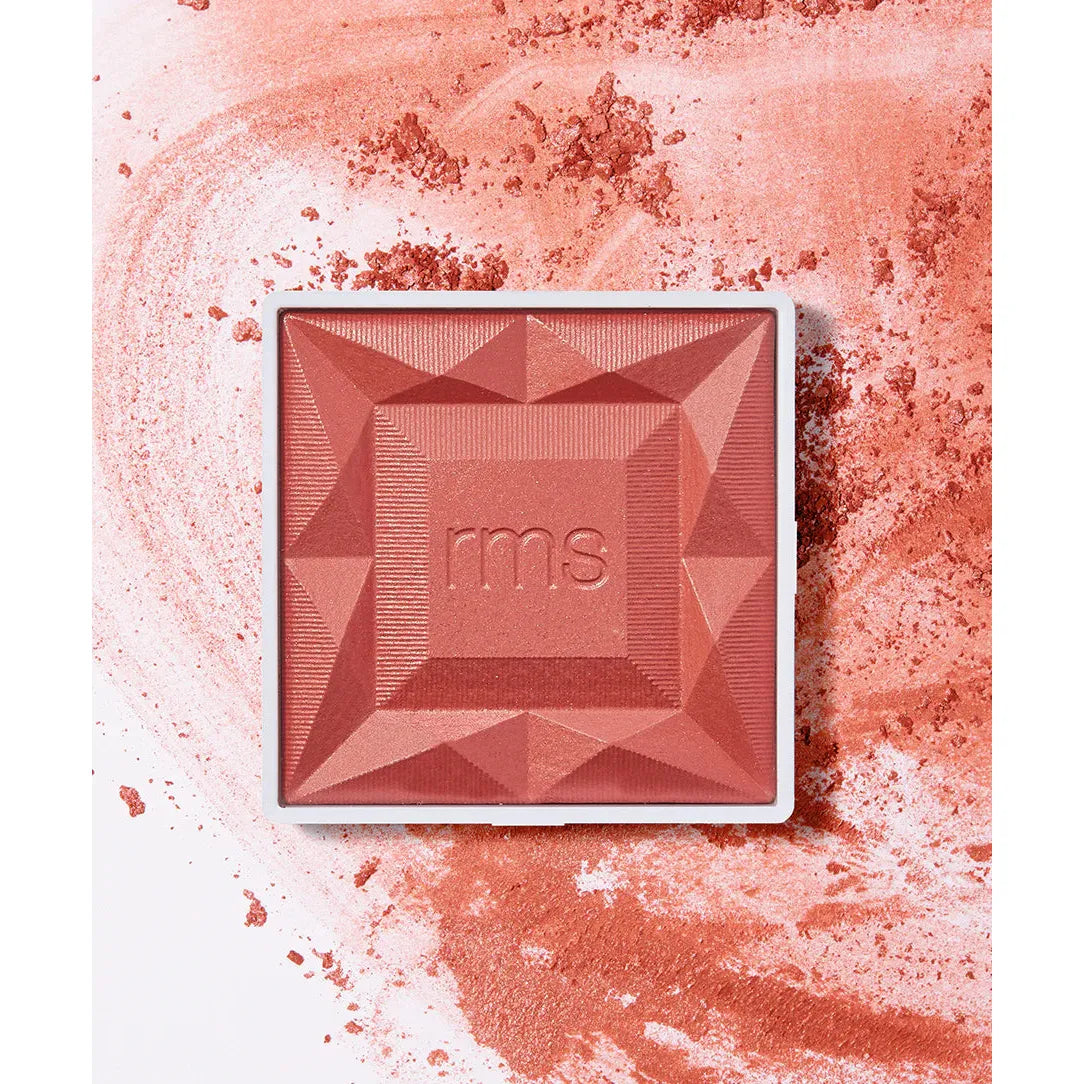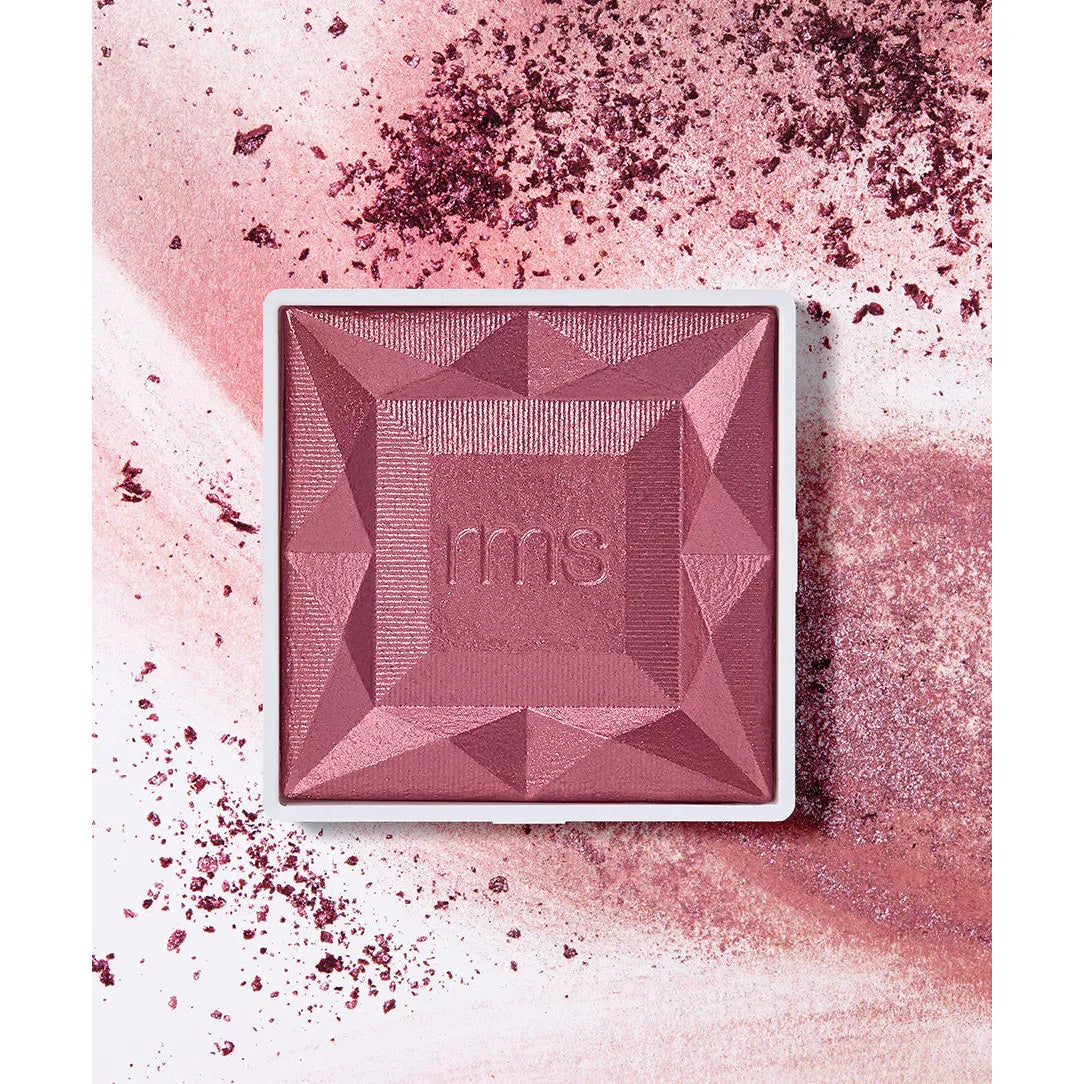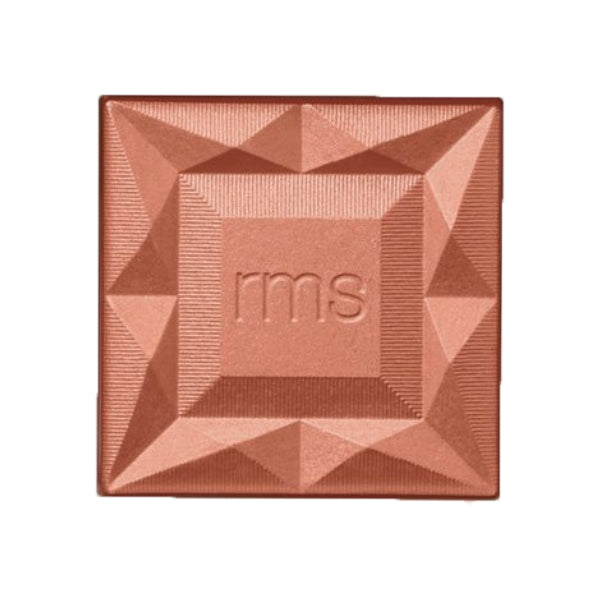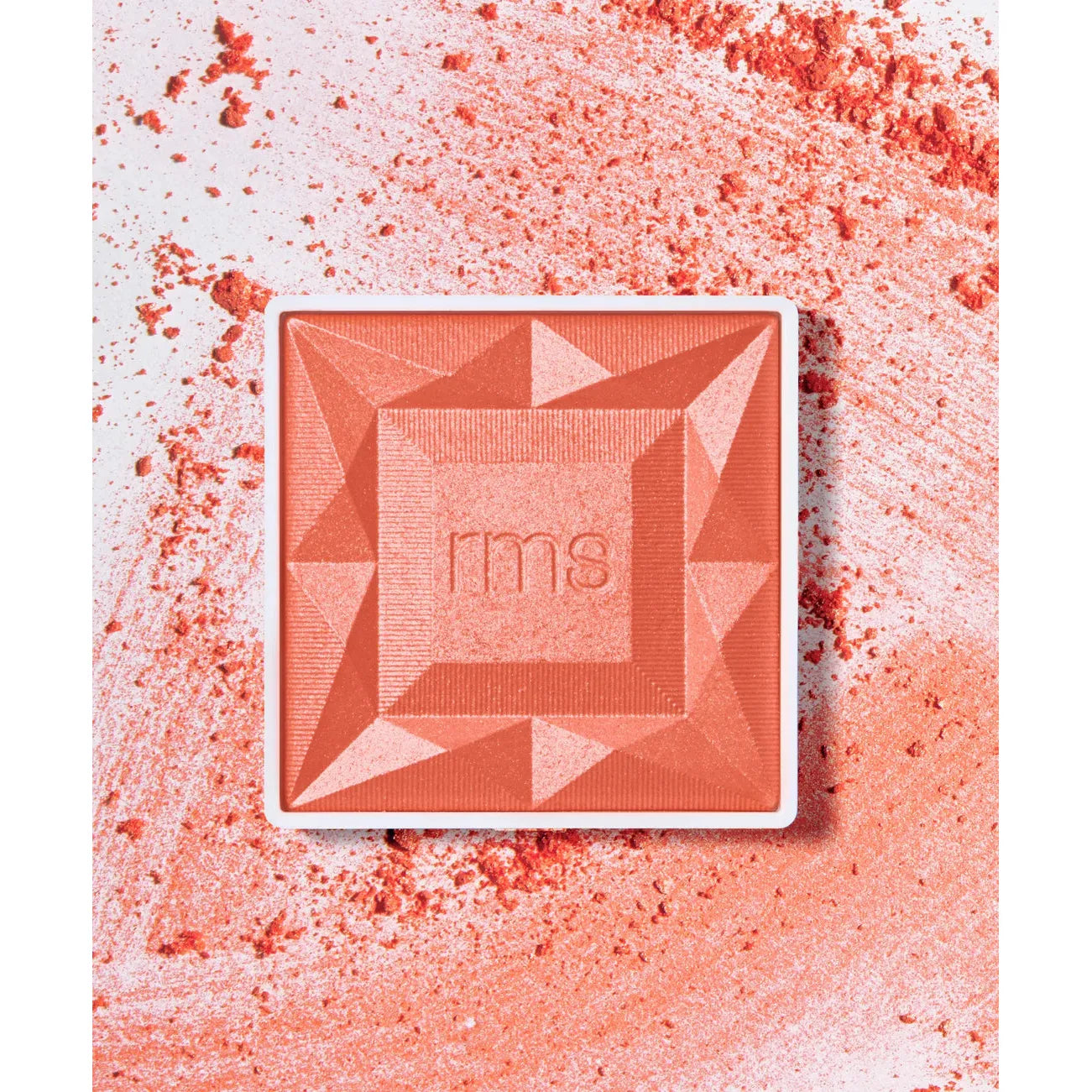 rms ReDimension Hydra Powder Blush
BENEFITS & USES
Luminous Finish

Nourishes and lasts all day

Talc-free
DETAILS
What It Is:
Multi-dimensional, nourishing powder blush.

What It Does:
It glides on effortlessly, infusing skin with multi-dimensional life as the bouncy, light-as-air gel blends and builds color.

What Makes It Special:
The sugar-derived wet powder technology combines a creamy texture with a long-lasting 3D finish. Skin-loving ingredients like wildcrafted buriti and organic jojoba oils nourish and smooth.

Mirrored compact is 75% PCR and refillable. Outer carton made of 80% post consumer recycled paper and vegetal ink.
INGREDIENTS
pomegranate fizz: Mica, Silica, Coco-Caprylate/Caprate, Cetearyl Ethylhexanoate, Glycerin, Sorbitan Oleate Decylglucoside Crosspolymer, Caprylyl Glycol, Ethylhexylglycerin, Squalane, Water/Aqua/Eau, 1,2-Hexanediol, Pentylene Glycol, Sodium Chloride, Pentaerythrityl Tetra-di-t-butyl Hydroxyhydrocinnamate, Chondrus Crispus Extract, Octyldodecyl Stearoyl Stearate, Xanthan Gum, Zinc Stearate, Lauroyl Lysine, *Simmondsia Chinensis (Jojoba) Seed Oil, Sodium Citrate, **Mauritia Flexuosa (Buriti) Fruit Oil, Rosmarinus Officinalis (Rosemary) Leaf Extract, Helianthus Annuus (Sunflower) Seed Oil, Calcium Aluminum Borosilicate, Tocopherol (non-GMO), Tin Oxide, Titanium Dioxide (CI 77891), Red 30 Lake (CI 73360), Iron Oxides (CI 77491), Ultramarines (CI 77007). sangria: Mica, Coco-Caprylate/Caprate, Cetearyl Ethylhexanoate, Glycerin, Sorbitan Oleate Decylglucoside Crosspolymer, Silica, Caprylyl Glycol, Ethylhexylglycerin, Squalane, Water/Aqua/Eau, 1,2-Hexanediol, Pentylene Glycol, Sodium Chloride, Pentaerythrityl Tetra-di-t-butyl Hydroxyhydrocinnamate, Chondrus Crispus Extract, Octyldodecyl Stearoyl Stearate, Xanthan Gum, Zinc Stearate, Lauroyl Lysine, *Simmondsia Chinensis (Jojoba) Seed Oil, Sodium Citrate, **Mauritia Flexuosa (Buriti) Fruit Oil, Rosmarinus Officinalis (Rosemary) Leaf Extract, Helianthus Annuus (Sunflower) Seed Oil, Calcium Aluminum Borosilicate, Tocopherol (non-GMO), Tin Oxide, Titanium Dioxide (CI 77891), Red 30 Lake (CI 73360), Iron Oxides (CI 77491, CI 77499), Ultramarines (CI 77007). maiden's blush: Mica, Coco-Caprylate/Caprate, Cetearyl Ethylhexanoate, Glycerin, Sorbitan Oleate Decylglucoside Crosspolymer, Caprylyl Glycol, Ethylhexylglycerin, Squalane, Water/Aqua/Eau, 1,2-Hexanediol, Pentylene Glycol, Sodium Chloride, Pentaerythrityl Tetra-di-t-butyl Hydroxyhydrocinnamate, Chondrus Crispus Extract, Octyldodecyl Stearoyl Stearate, Xanthan Gum, Zinc Stearate, Lauroyl Lysine, *Simmondsia Chinensis (Jojoba) Seed Oil, Sodium Citrate, **Mauritia Flexuosa (Buriti) Fruit Oil, Rosmarinus Officinalis (Rosemary) Leaf Extract, Helianthus Annuus (Sunflower) Seed Oil, Tocopherol (non-GMO), Titanium Dioxide (CI 77891), Red 30 Lake (CI 73360), Iron Oxides (CI 77491, CI 77492, CI 77499). hanky panky: Mica, Coco-Caprylate/Caprate, Cetearyl Ethylhexanoate, Glycerin, Sorbitan Oleate Decylglucoside Crosspolymer, Caprylyl Glycol, Ethylhexylglycerin, Squalane, Water/Aqua/Eau, 1,2-Hexanediol, Pentylene Glycol, Sodium Chloride, Pentaerythrityl Tetra-di-t-butyl Hydroxyhydrocinnamate, Chondrus Crispus Extract, Octyldodecyl Stearoyl Stearate, Xanthan Gum, Zinc Stearate, Lauroyl Lysine, *Simmondsia Chinensis (Jojoba) Seed Oil, Sodium Citrate, **Mauritia Flexuosa (Buriti) Fruit Oil, Rosmarinus Officinalis (Rosemary) Leaf Extract, Helianthus Annuus (Sunflower) Seed Oil, Tocopherol (non-GMO), Titanium Dioxide (CI 77891), Iron Oxides (CI 77491), Ultramarines (CI 77007), Ferric Ferrocyanide (CI 77510). mai tai: Mica, Coco-Caprylate/Caprate, Cetearyl Ethylhexanoate, Glycerin, Sorbitan Oleate Decylglucoside Crosspolymer, Caprylyl Glycol, Ethylhexylglycerin, Squalane, Water/Aqua/Eau, 1,2-Hexanediol, Pentylene Glycol, Sodium Chloride, Pentaerythrityl Tetra-di-t-butyl Hydroxyhydrocinnamate, Chondrus Crispus Extract, Octyldodecyl Stearoyl Stearate, Xanthan Gum, Zinc Stearate, Lauroyl Lysine, *Simmondsia Chinensis (Jojoba) Seed Oil, Sodium Citrate, **Mauritia Flexuosa (Buriti) Fruit Oil, Rosmarinus Officinalis (Rosemary) Leaf Extract, Helianthus Annuus (Sunflower) Seed Oil, Tocopherol (non-GMO), Titanium Dioxide (CI 77891), Red 30 Lake (CI 73360), Iron Oxides (CI 77491, CI 77492, CI 77499). french rose: Mica, Coco-Caprylate/Caprate, Cetearyl Ethylhexanoate, Glycerin, Sorbitan Oleate Decylglucoside Crosspolymer, Caprylyl Glycol, Ethylhexylglycerin, Squalane, Water/Aqua/Eau, 1,2-Hexanediol, Pentylene Glycol, Sodium Chloride, Pentaerythrityl Tetra-di-t-butyl Hydroxyhydrocinnamate, Chondrus Crispus Extract, Octyldodecyl Stearoyl Stearate, Xanthan Gum, Zinc Stearate, Lauroyl Lysine, *Simmondsia Chinensis (Jojoba) Seed Oil, Sodium Citrate, **Mauritia Flexuosa (Buriti) Fruit Oil, Rosmarinus Officinalis (Rosemary) Leaf Extract, Helianthus Annuus (Sunflower) Seed Oil, Calcium Aluminum Borosilicate, Tocopherol (non-GMO), Tin Oxide, Titanium Dioxide (CI 77891), Red 30 Lake (CI 73360), Iron Oxides (CI 77492), Ultramarines (CI 77007). *organic ** wildcrafted