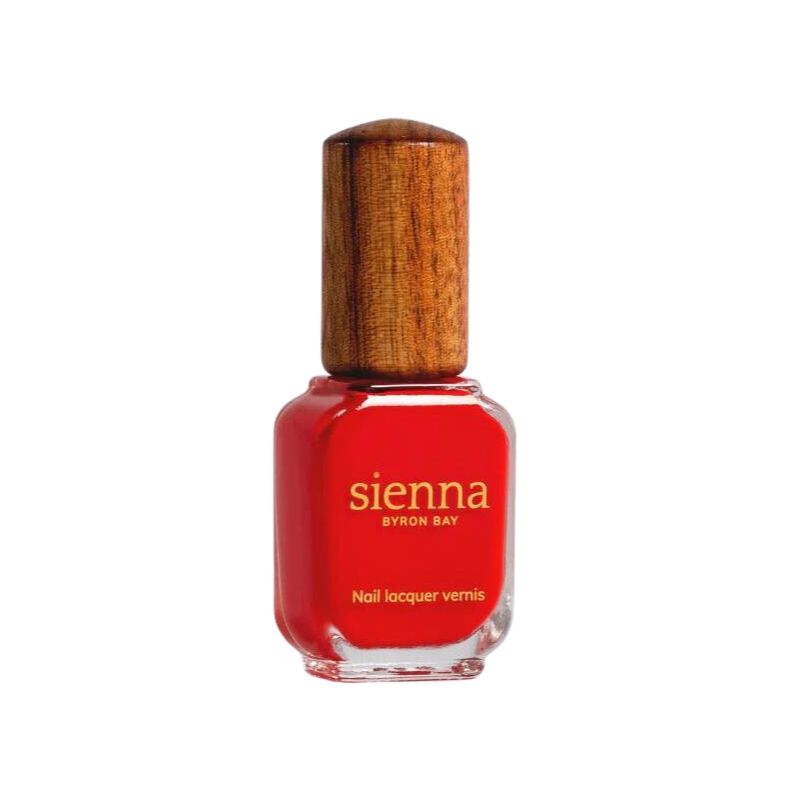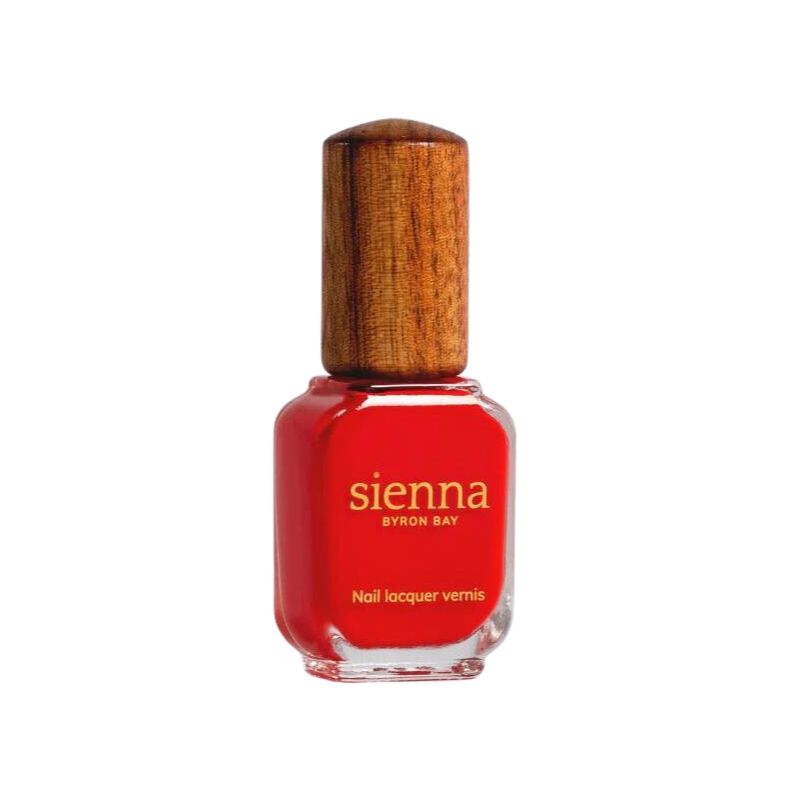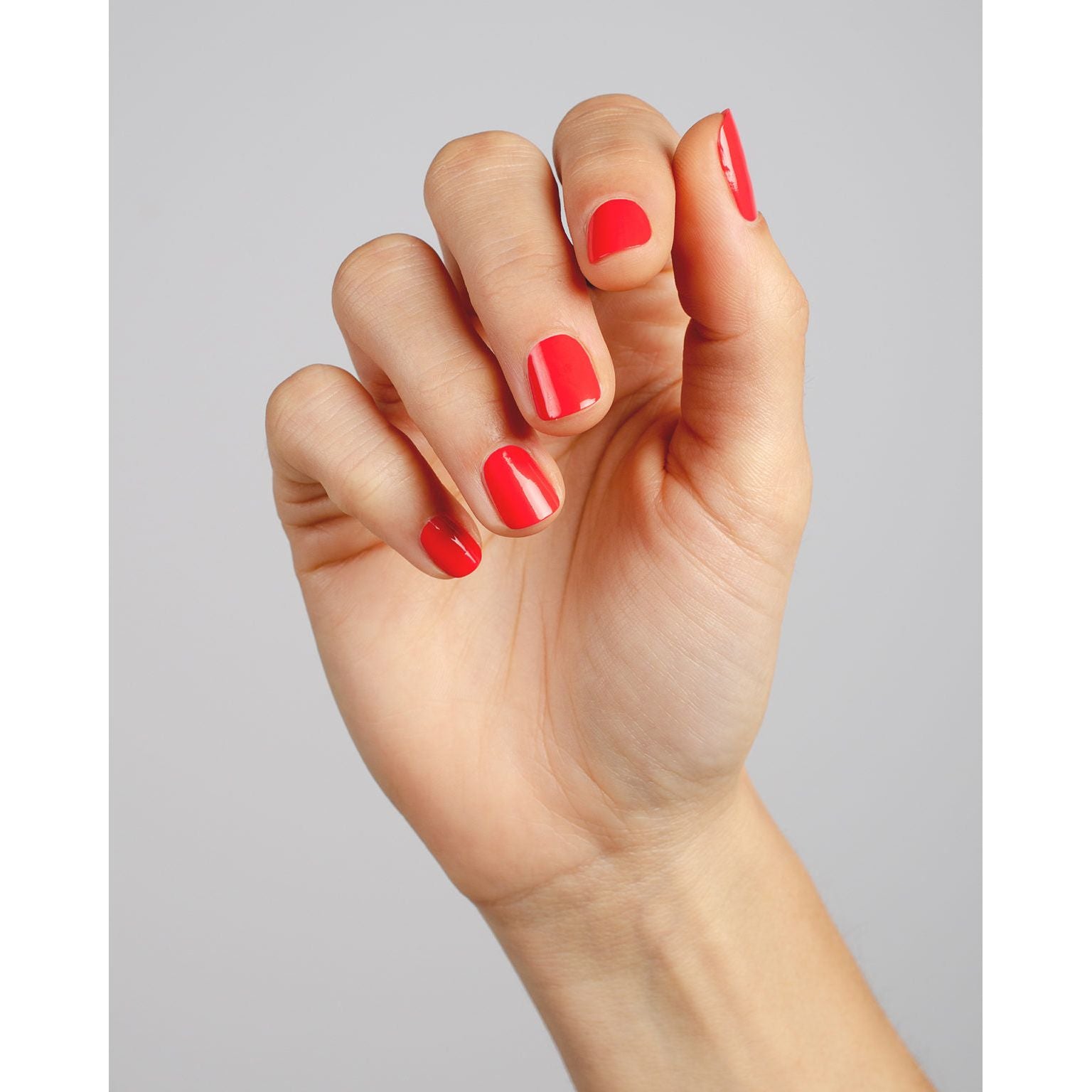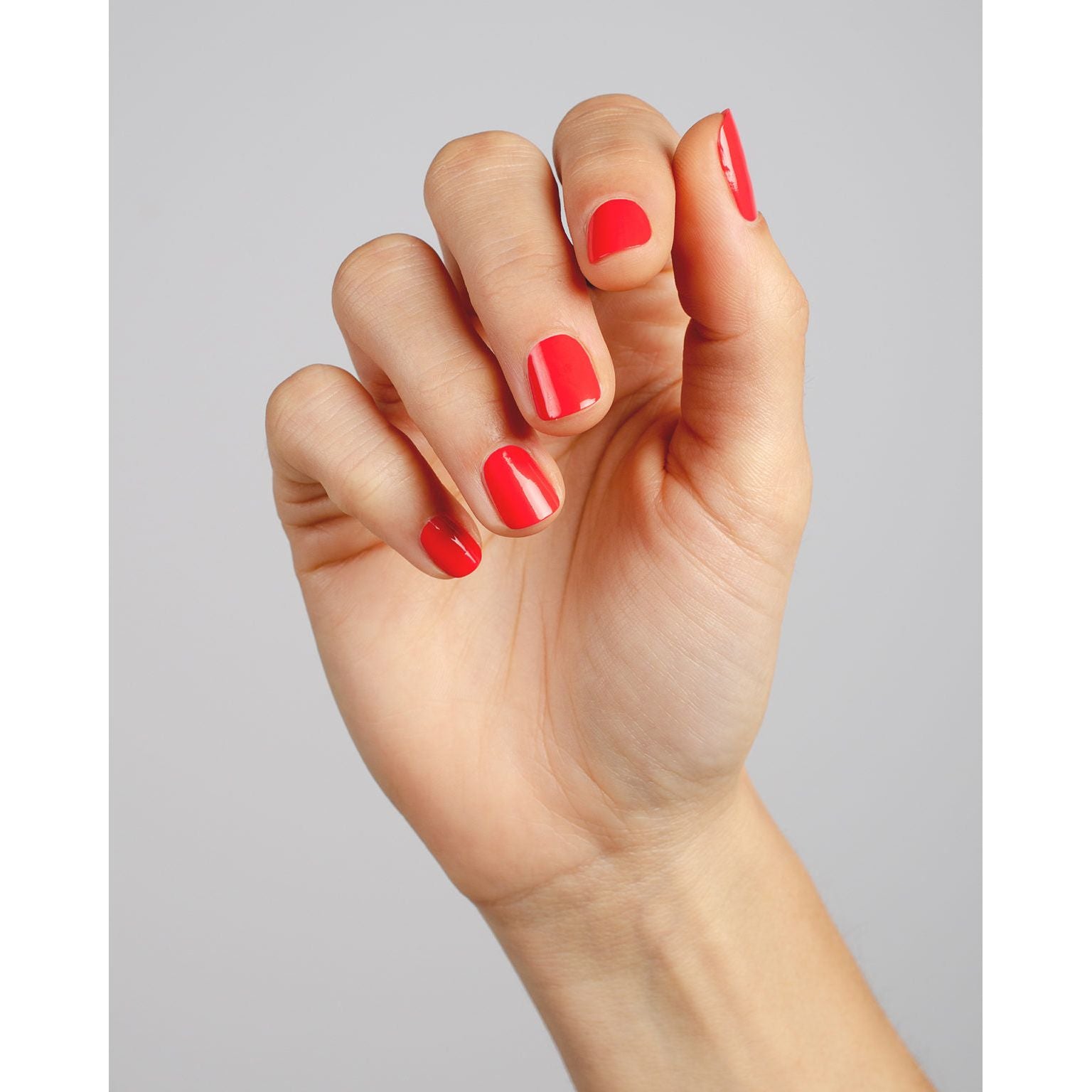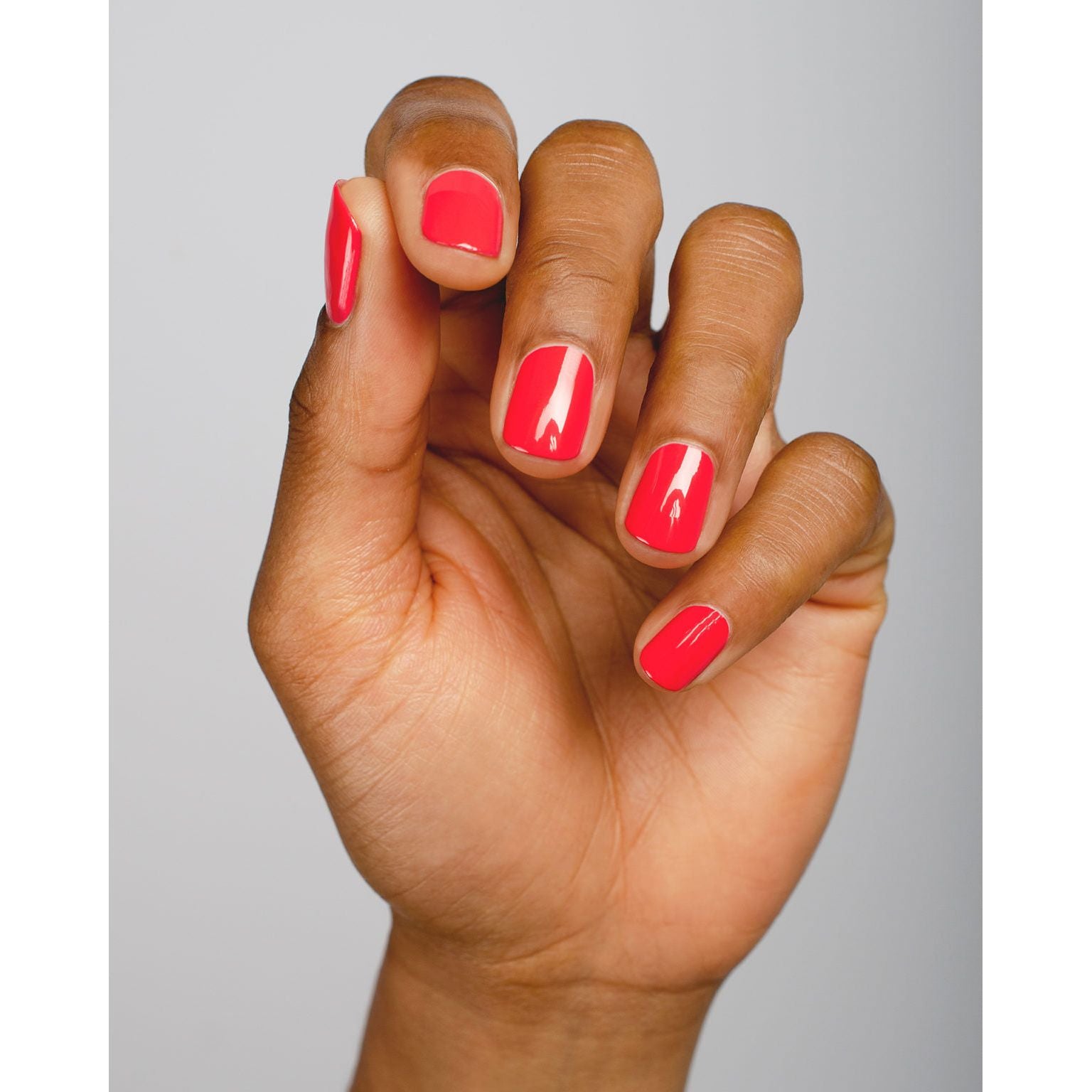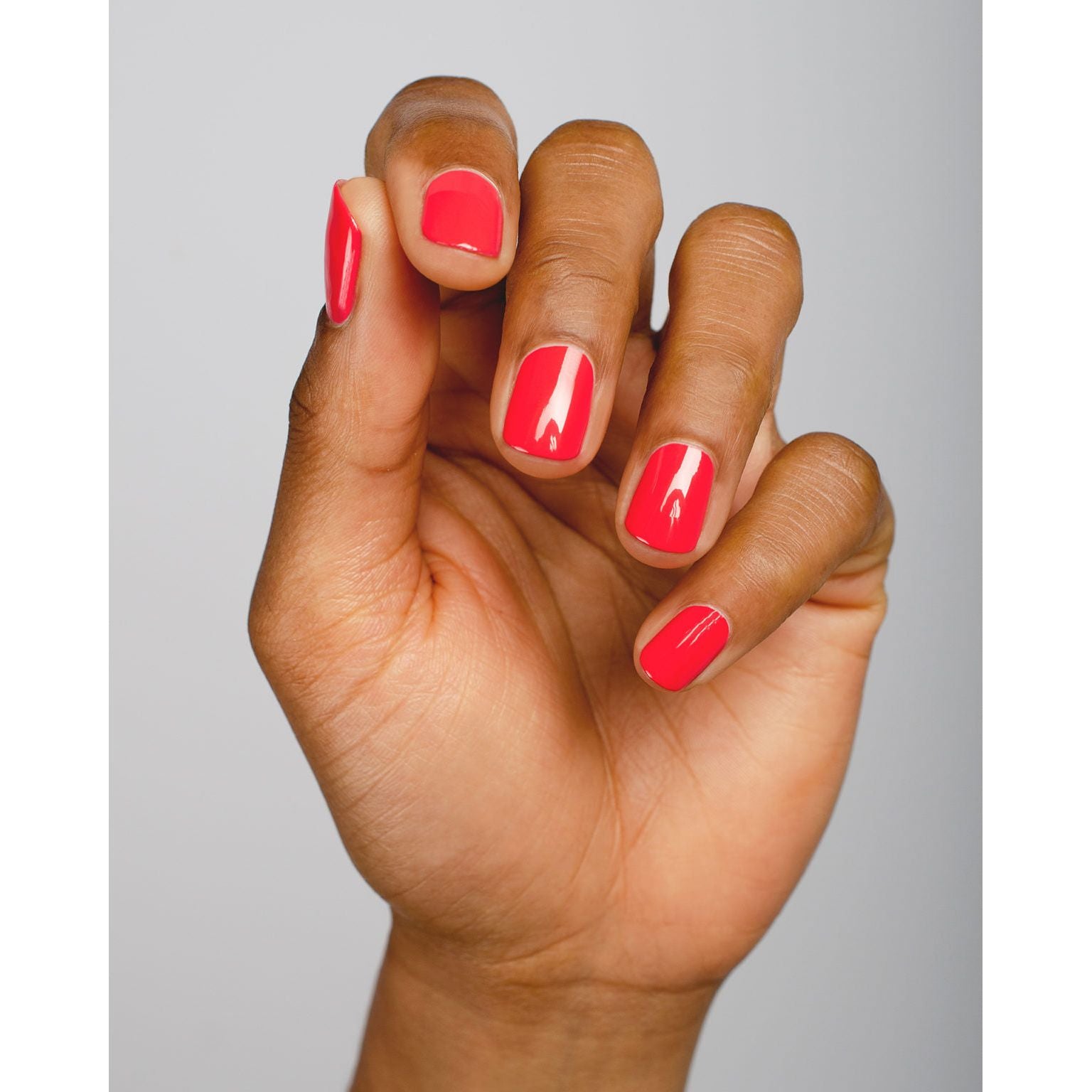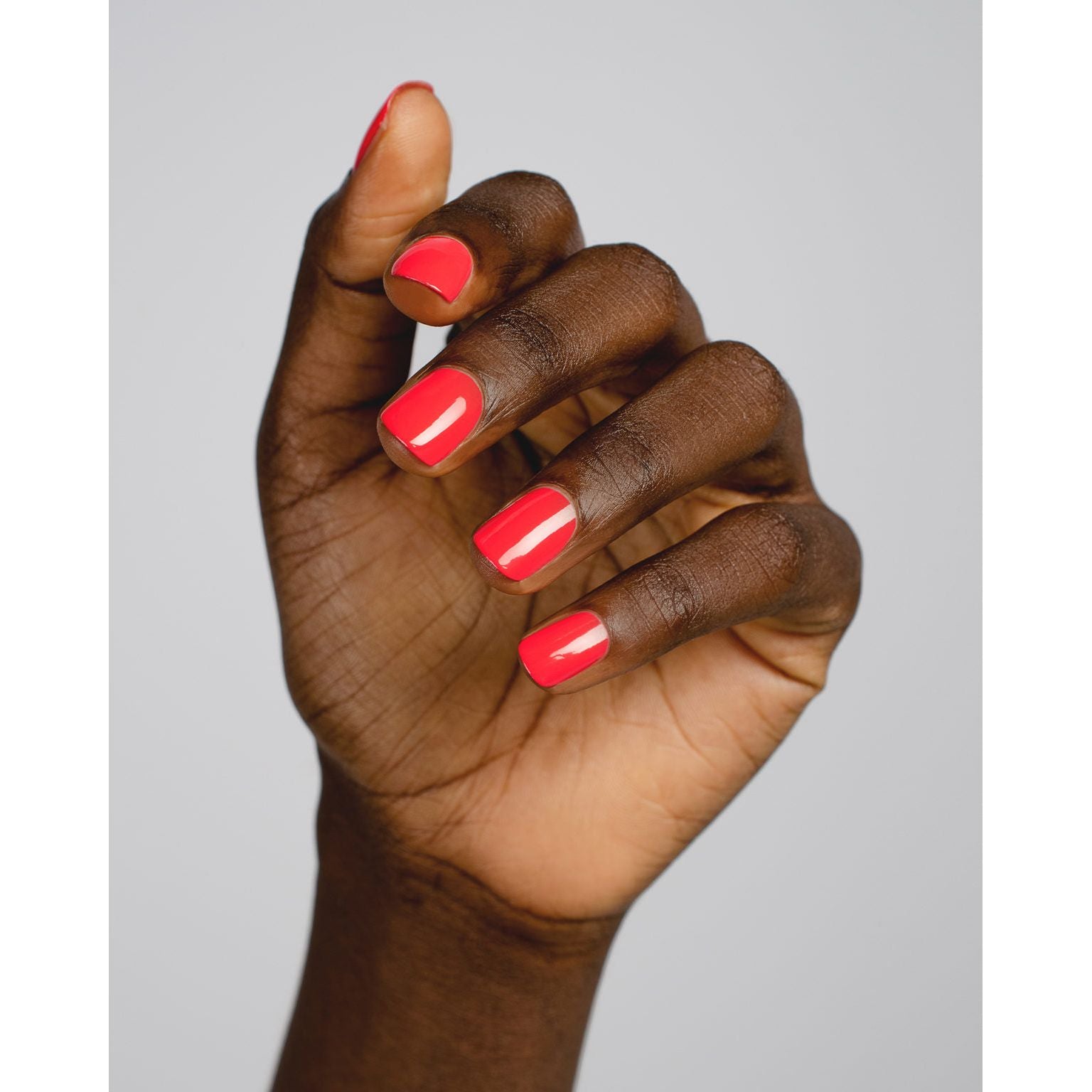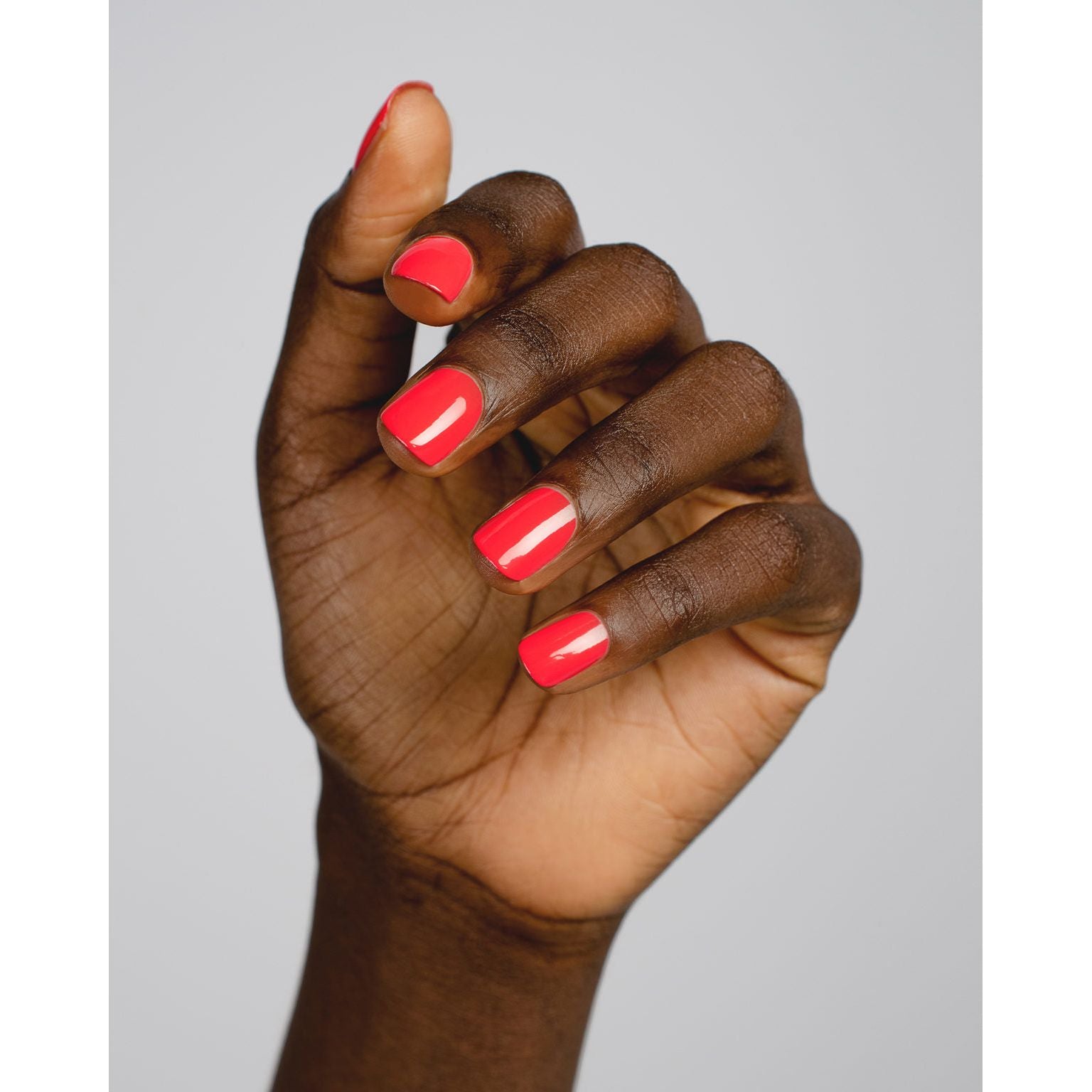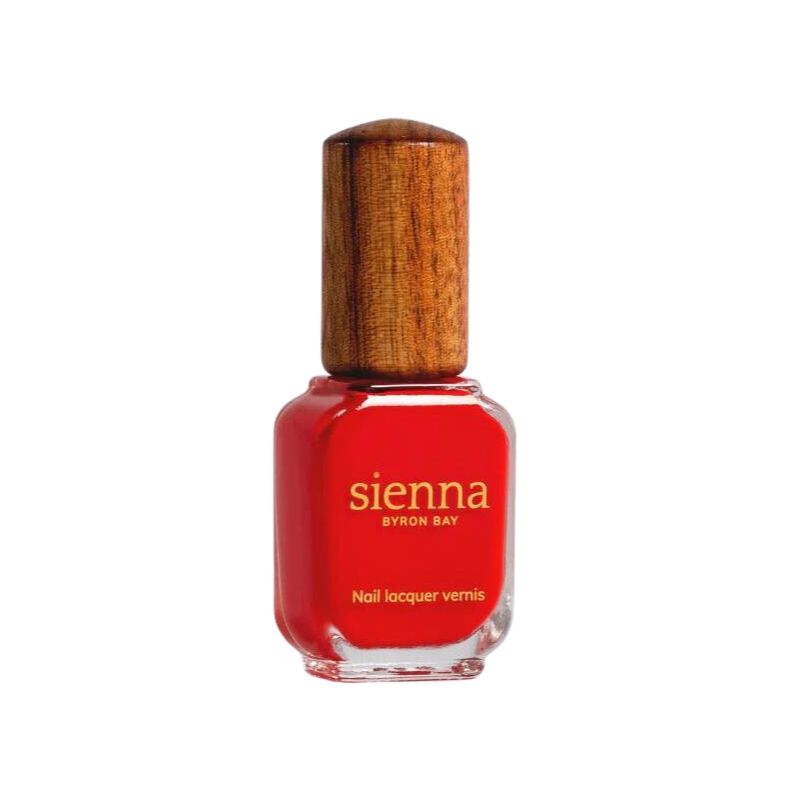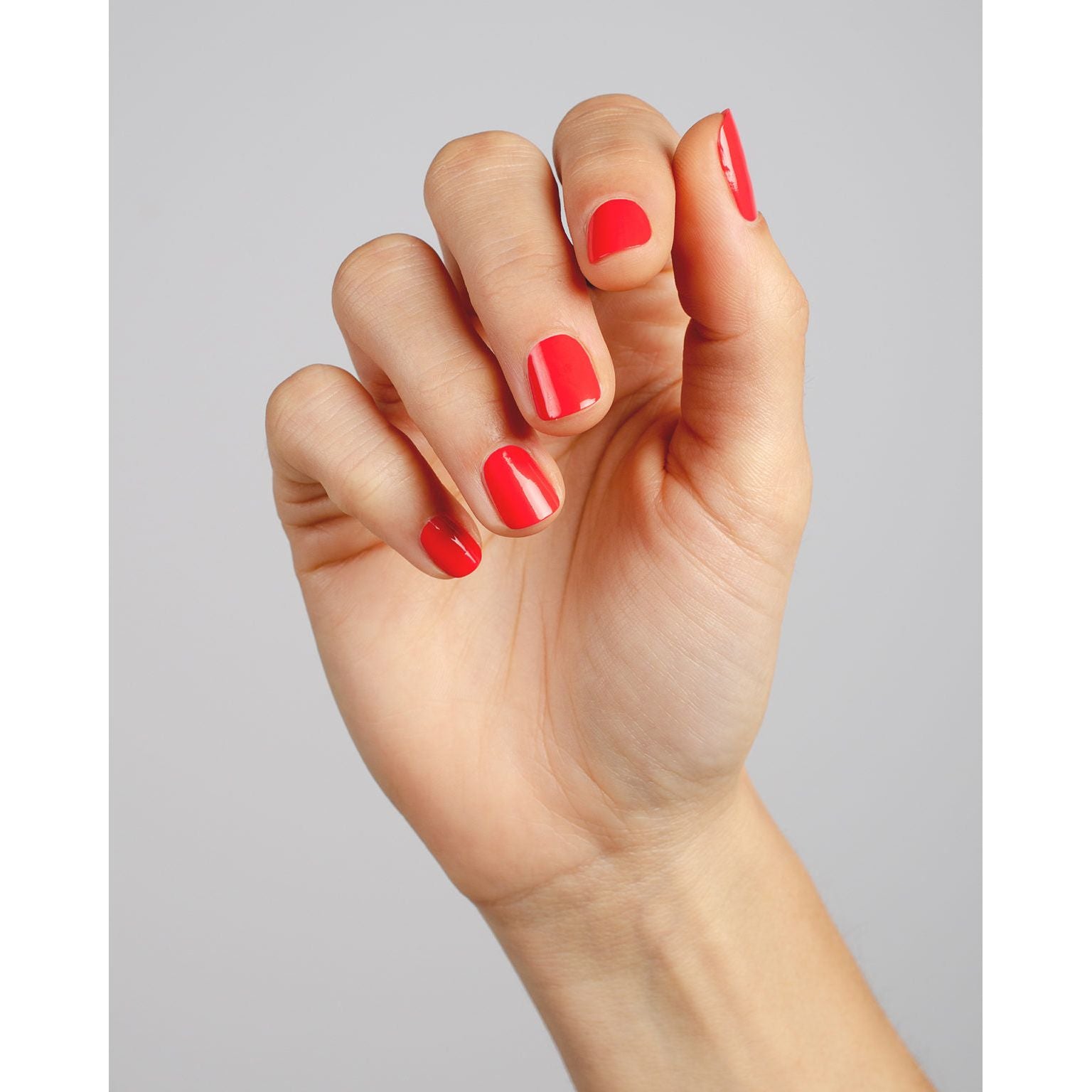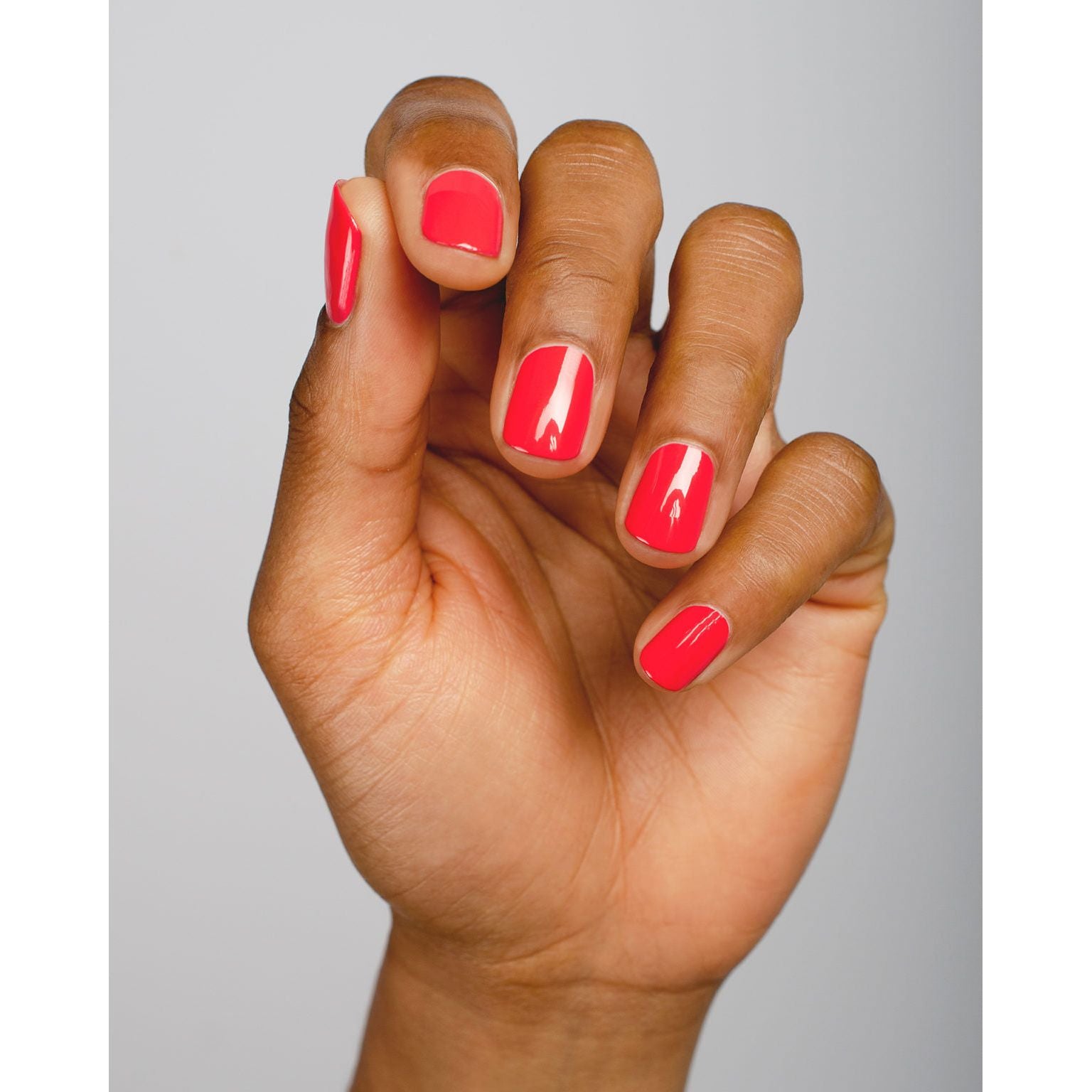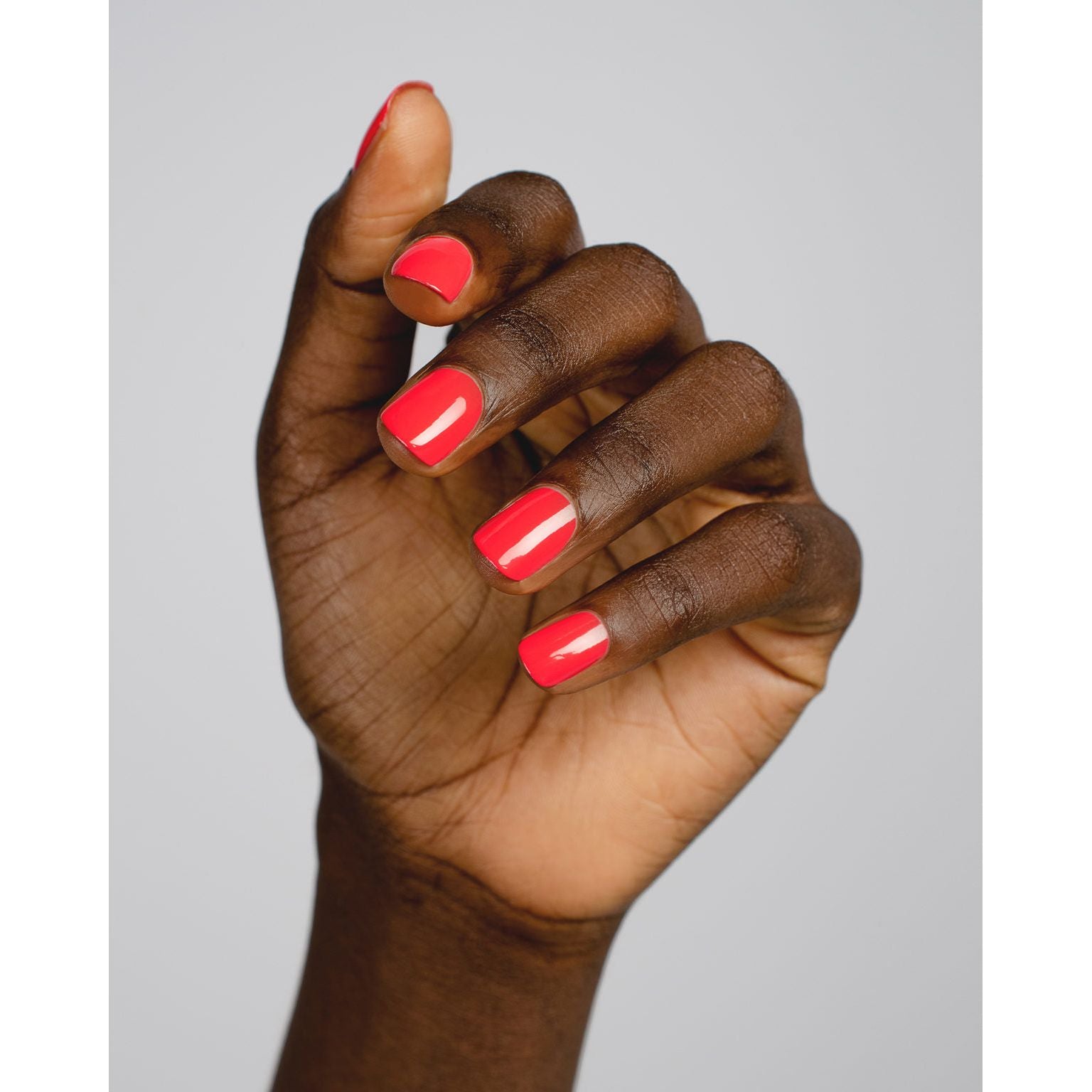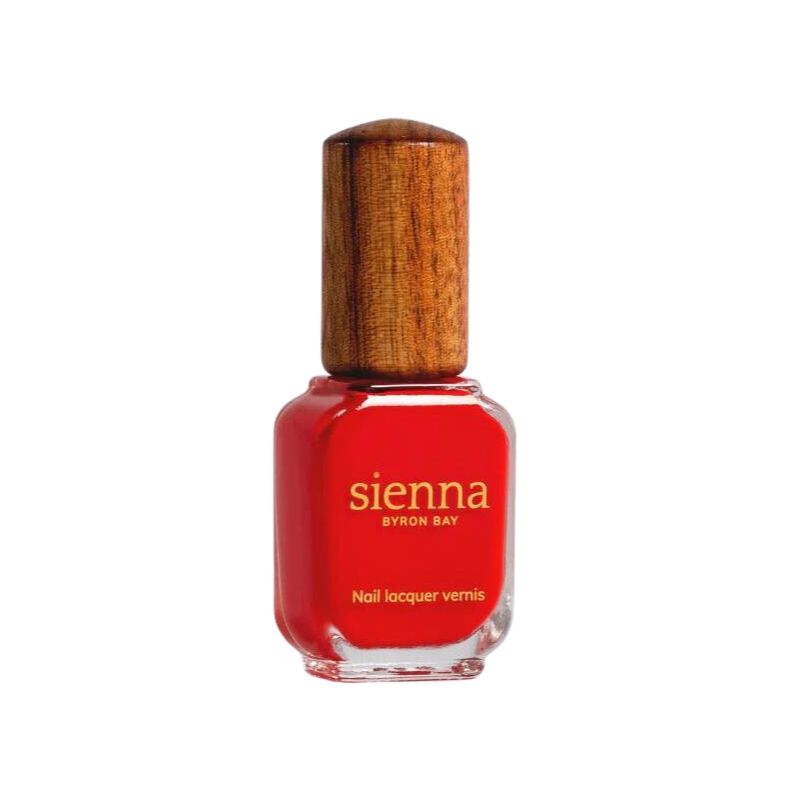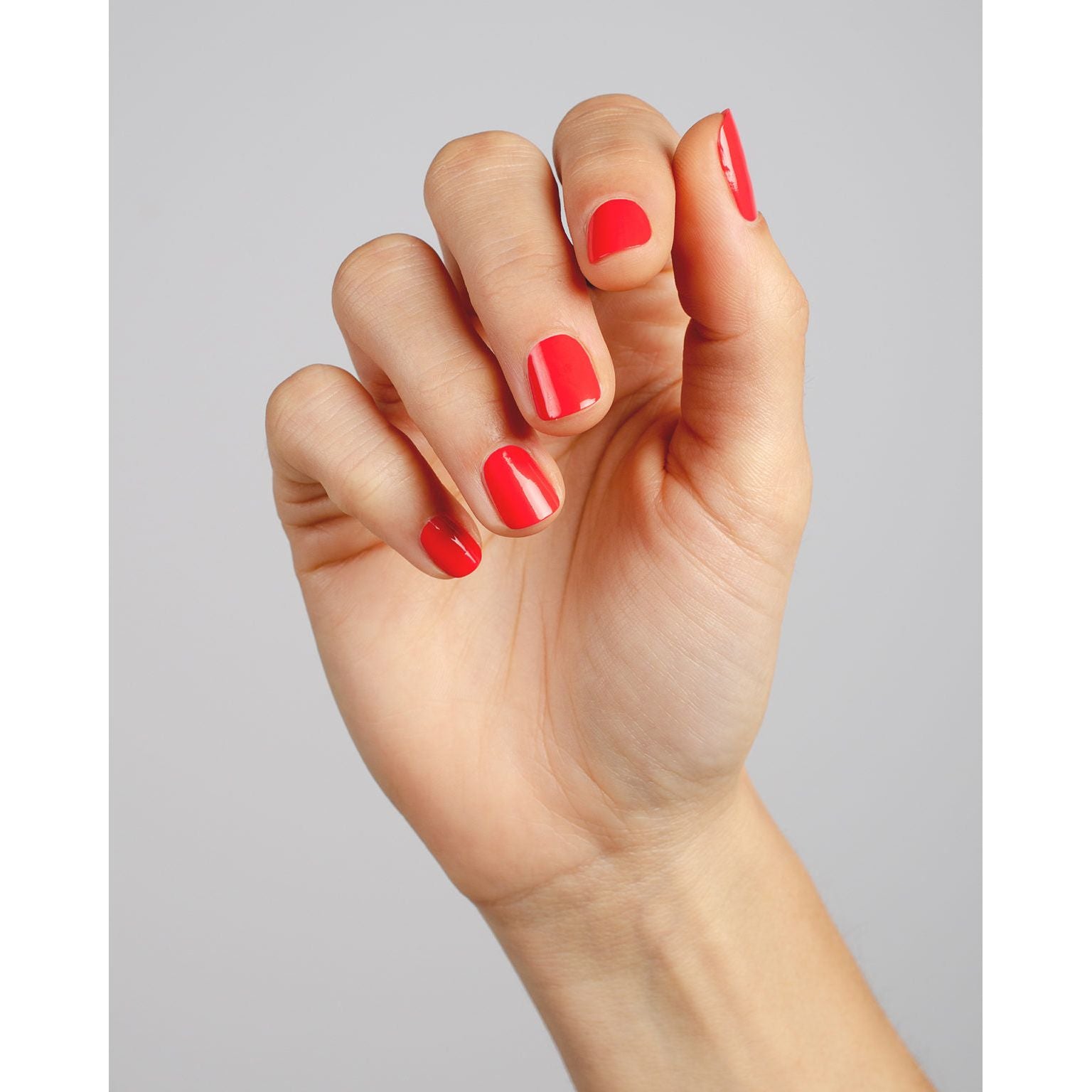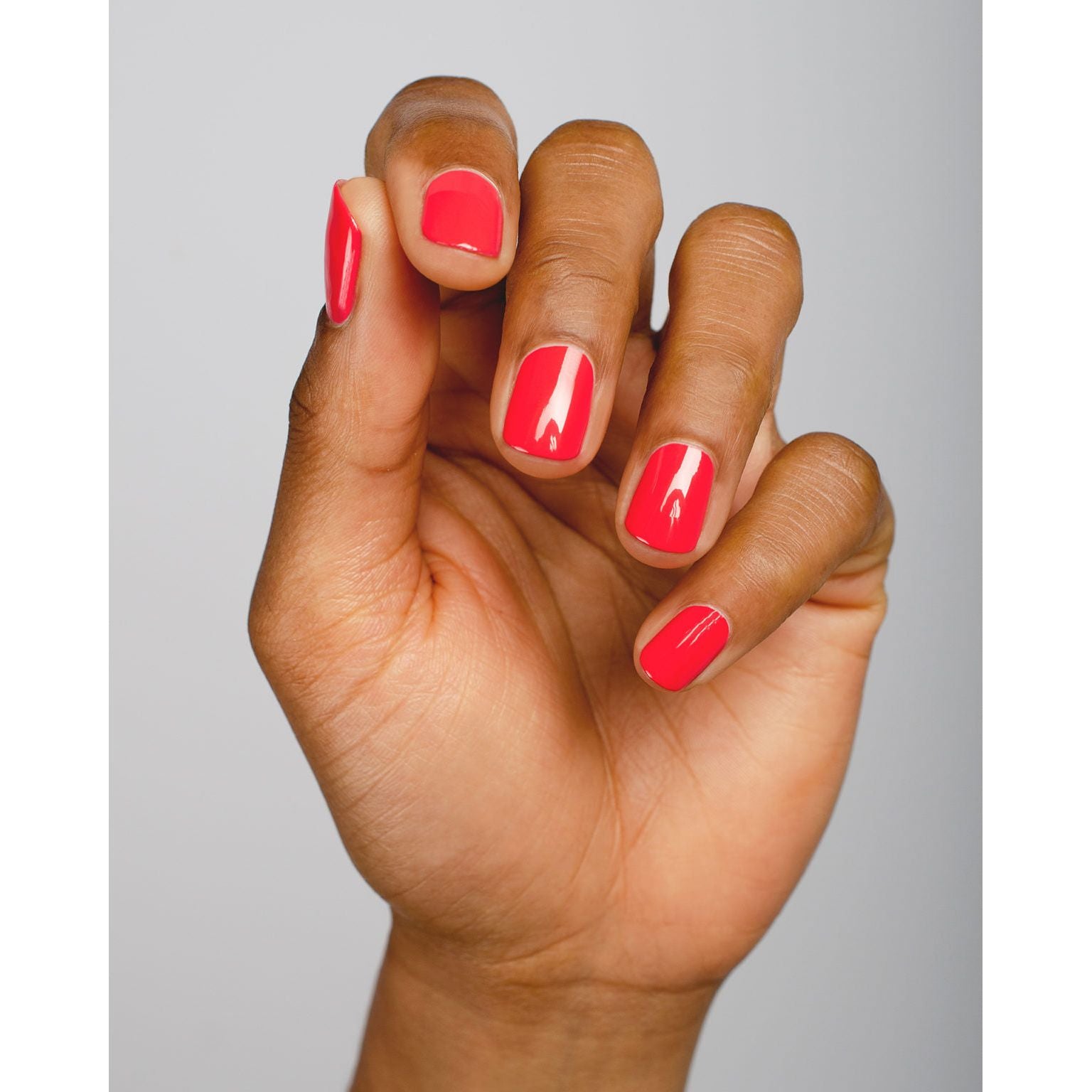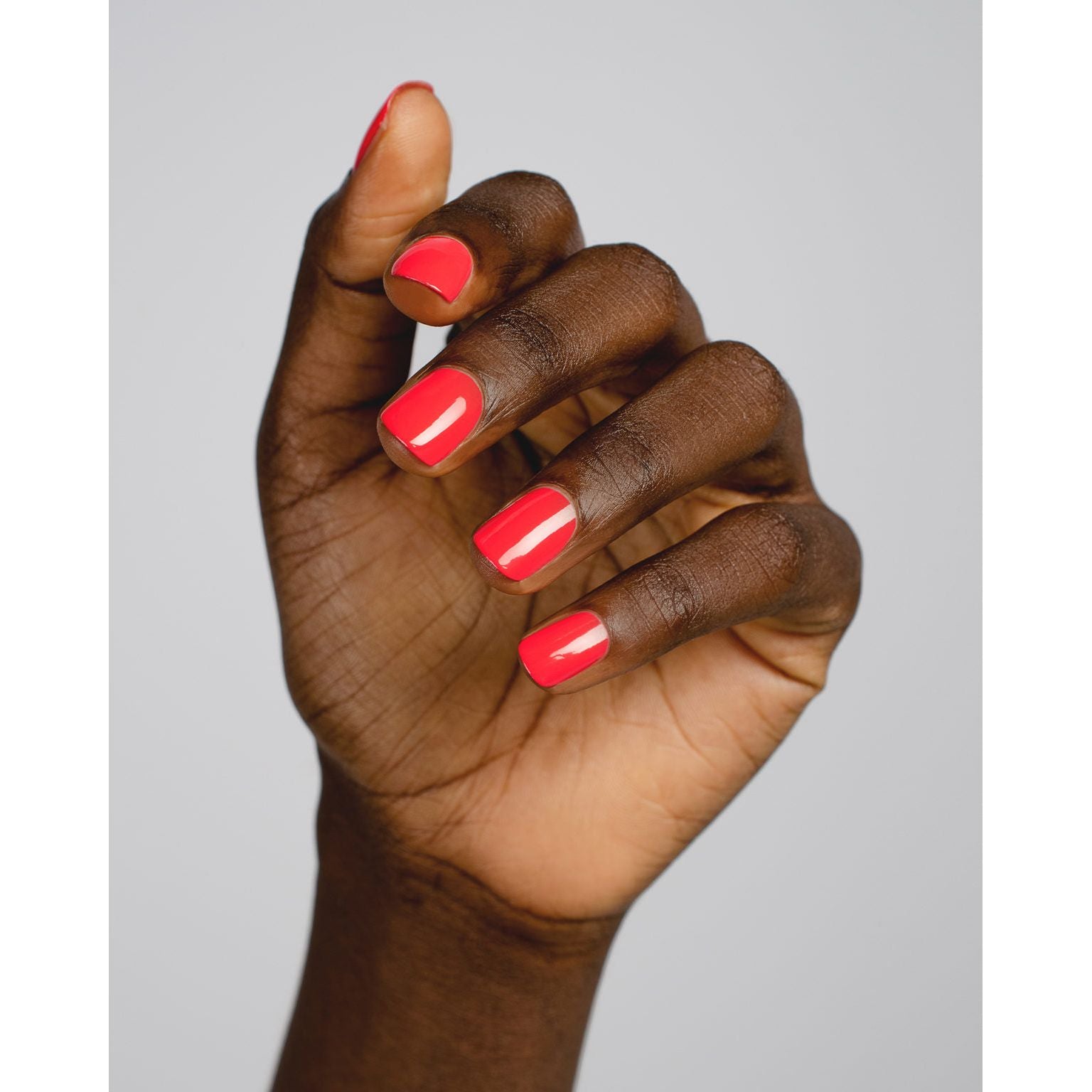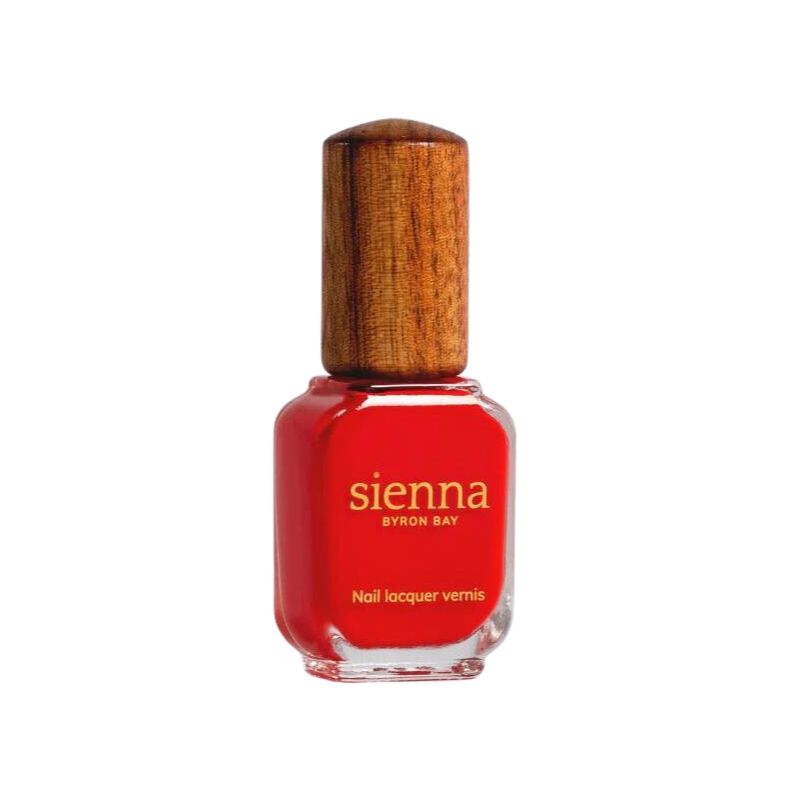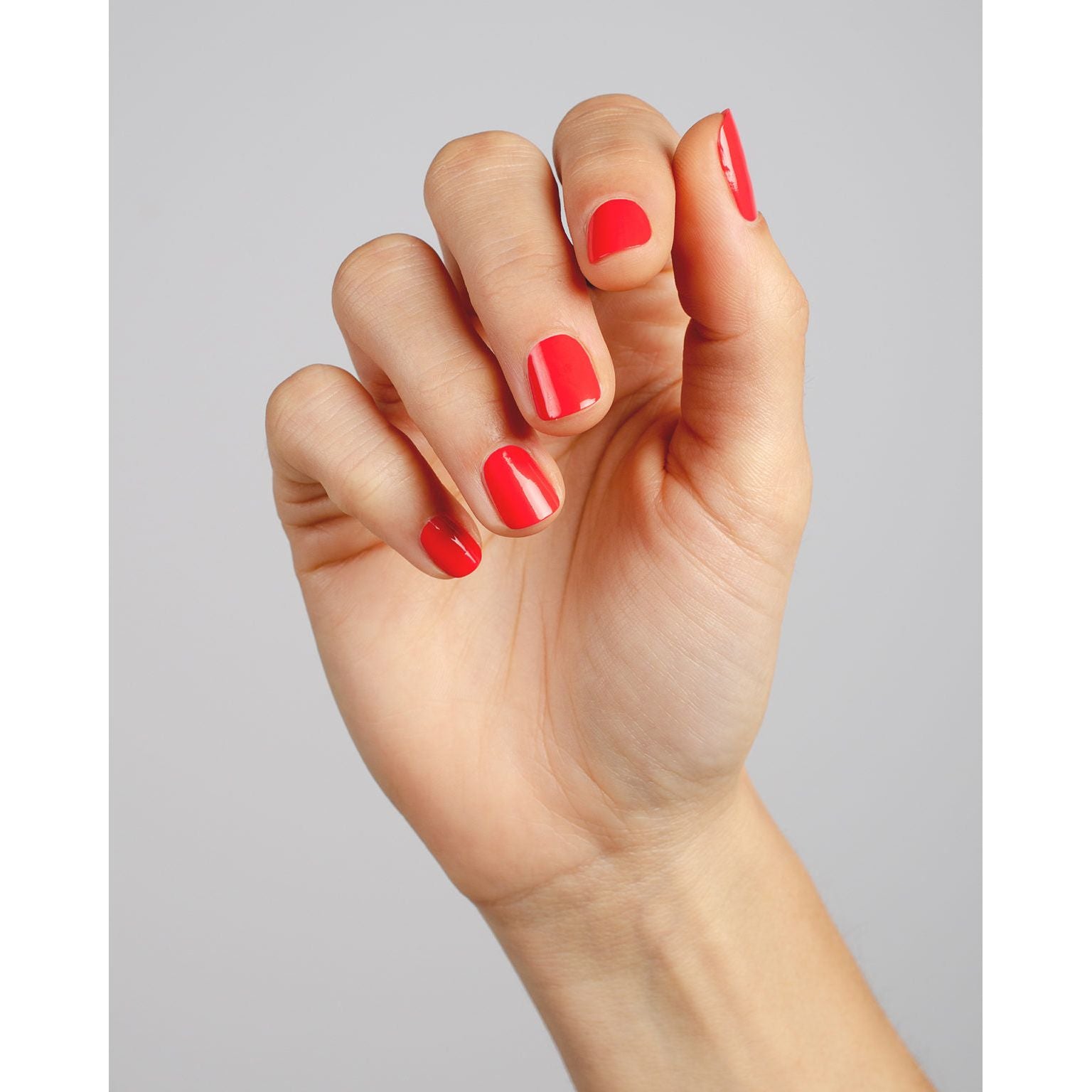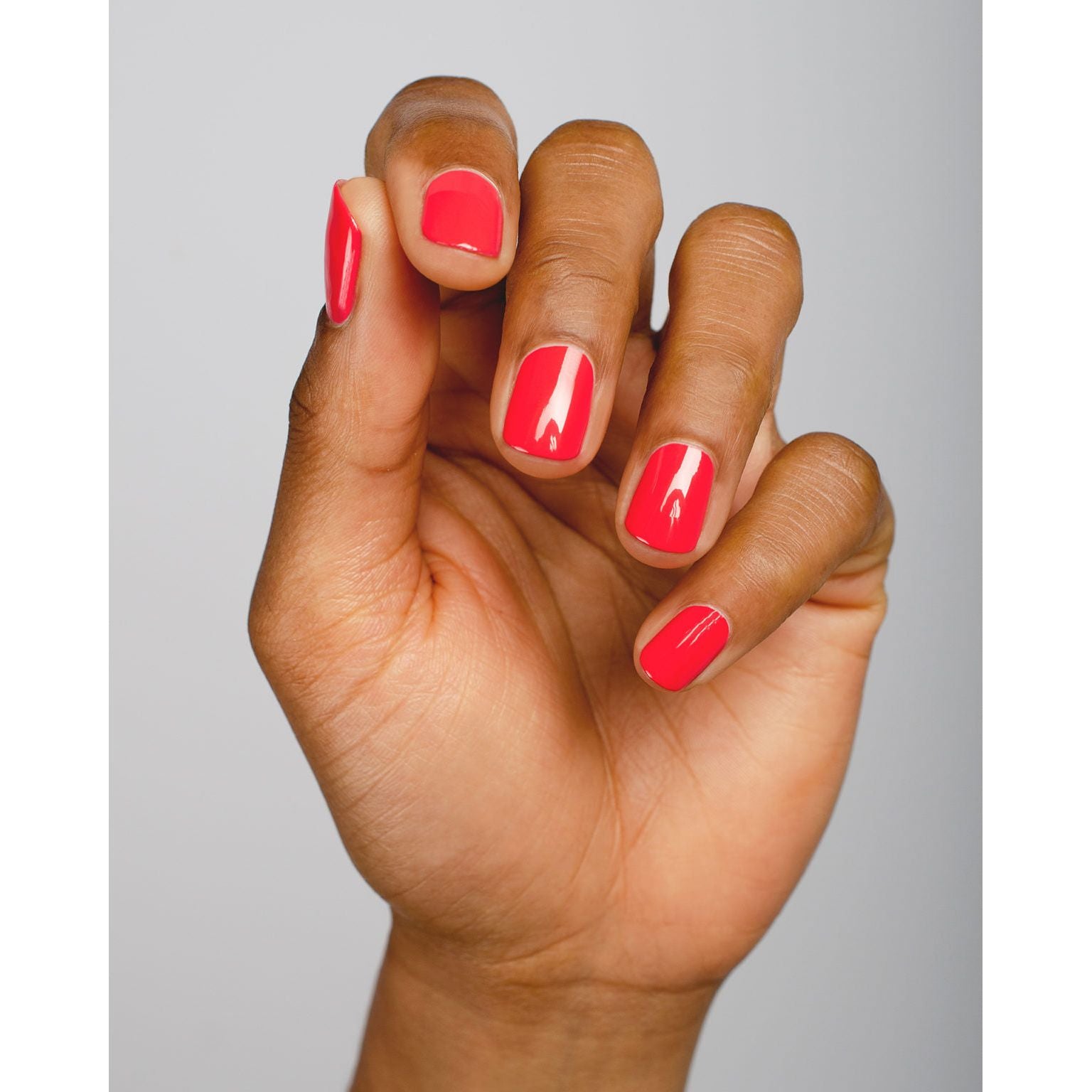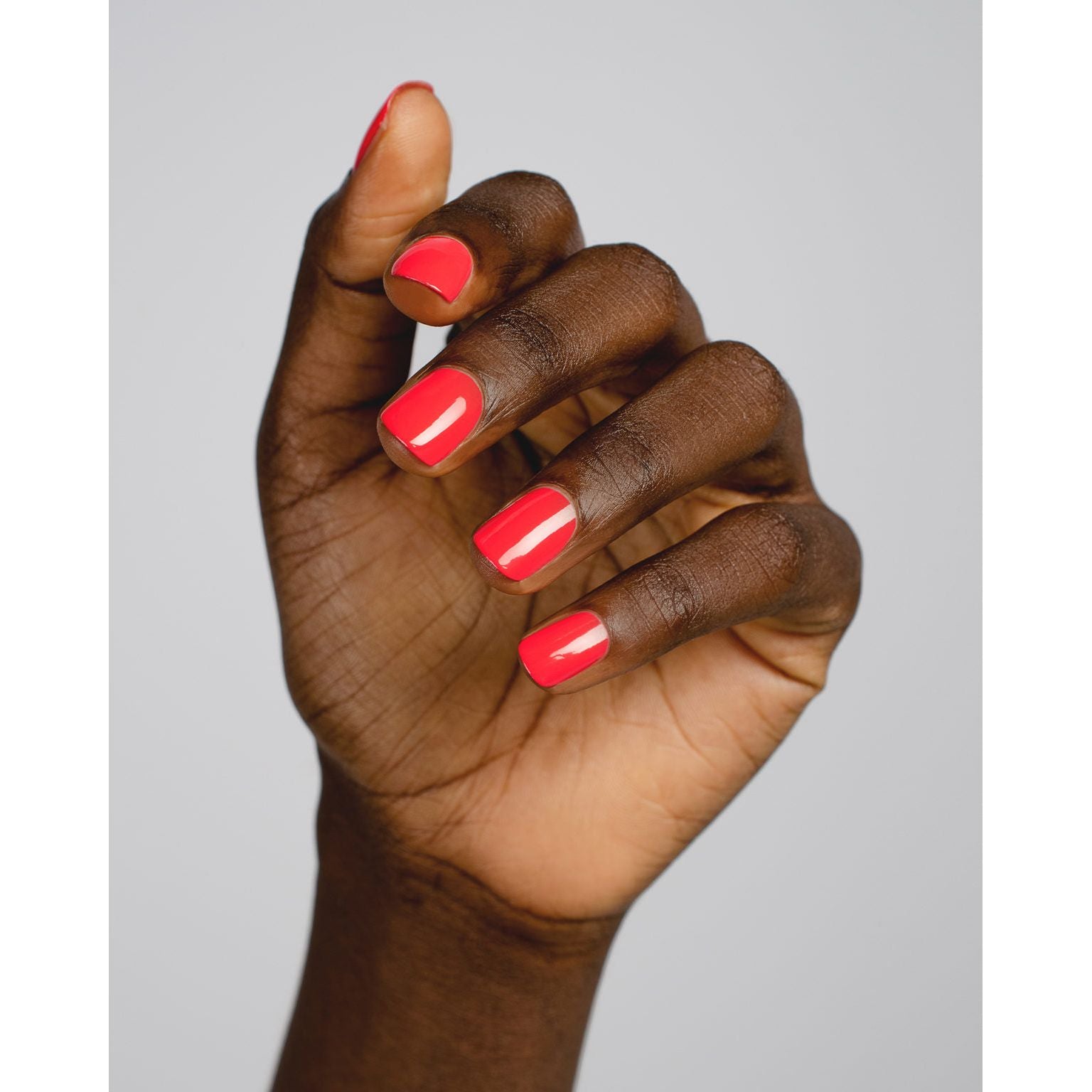 Sienna Byron Bay Nail Polish - Passion
Bring the heat with this intense vermilion crème. Take no prisoners in this brilliant, bestselling red.
Sienna nail polish is proudly ethically made in France, certified vegan & cruelty-free, water permeable and breathable. 
Natural ingredients
Derived from Sugarcane, Cassava, Cotton and Corn.
Innovative, cleanest formula possible
This exclusive formula is a world first with no nano-particles, no aluminium, no micro plastic, no benzophenone 1 and none of the standard toxic ingredients everyone says no to!
World friendly products
From natural ingredients to the organic timber on the bottles; everything they do is made to be as environmentally friendly as possible.
Start with a well prepped nail by using a single coat of either base coat or nail strengthener.
Next, with your choice of color, swipe one side of the brush on the inside of the bottle neck to remove excess nail polish.
Place your brush with the drop of polish at the base of your nail, near the cuticle. Swipe it in a straight line from the base to the tip of the nail.
Return to the base of the nail and gently swipe to each side of the initial stripe, covering the nail fully.
Repeat the process on each nail.
Finish with your choice of glossy or matte top coat.
Voila! You achieved nail polish glory.