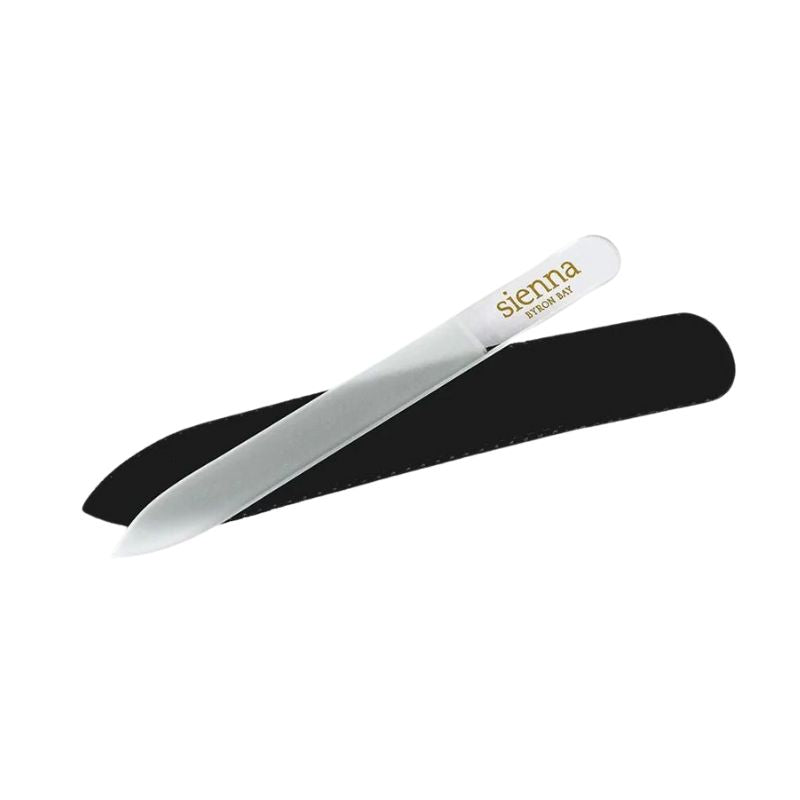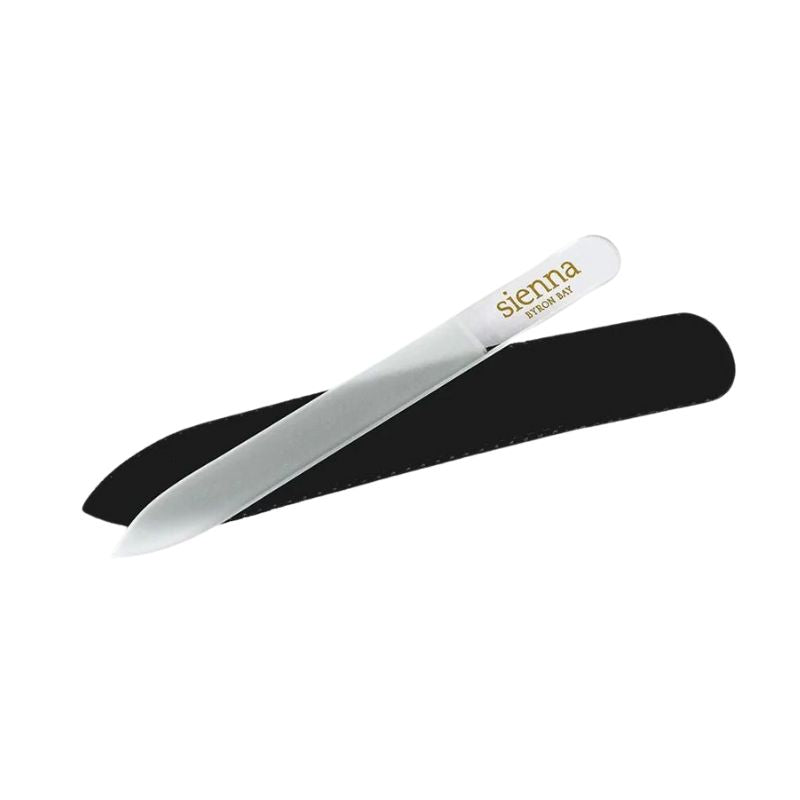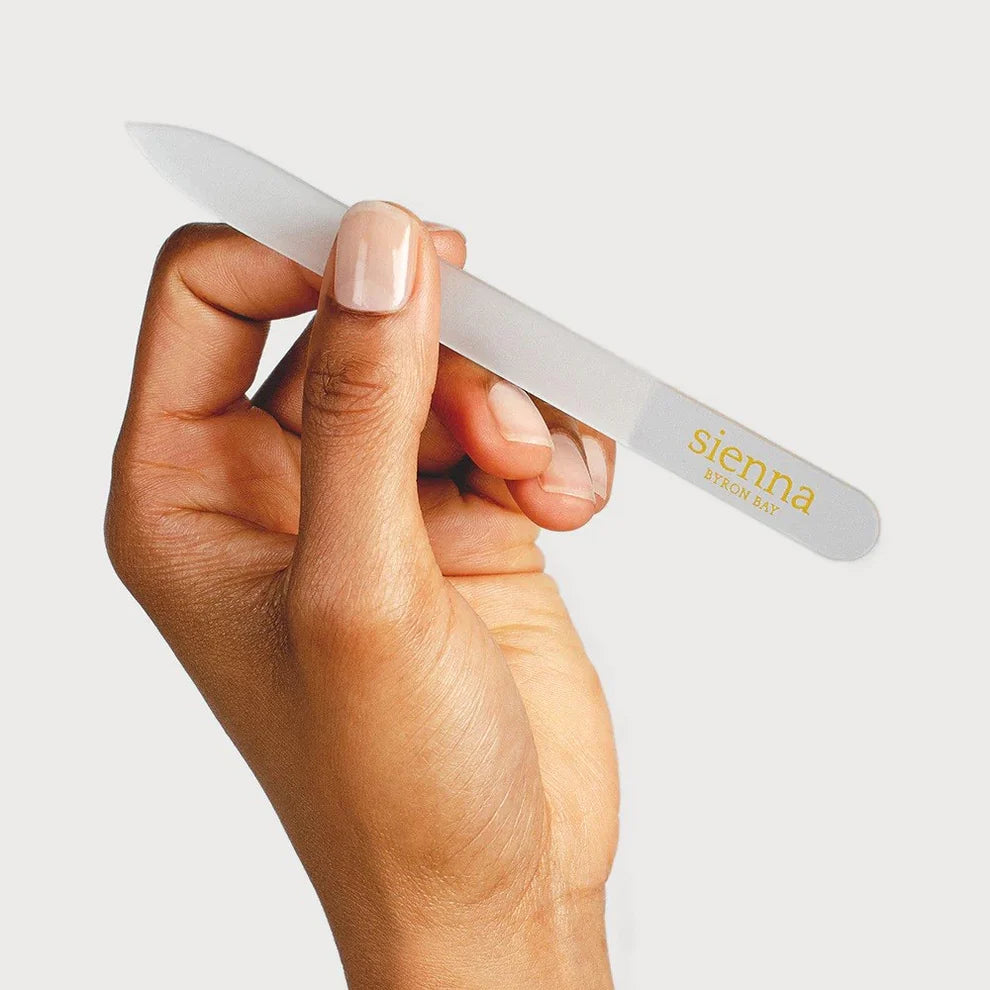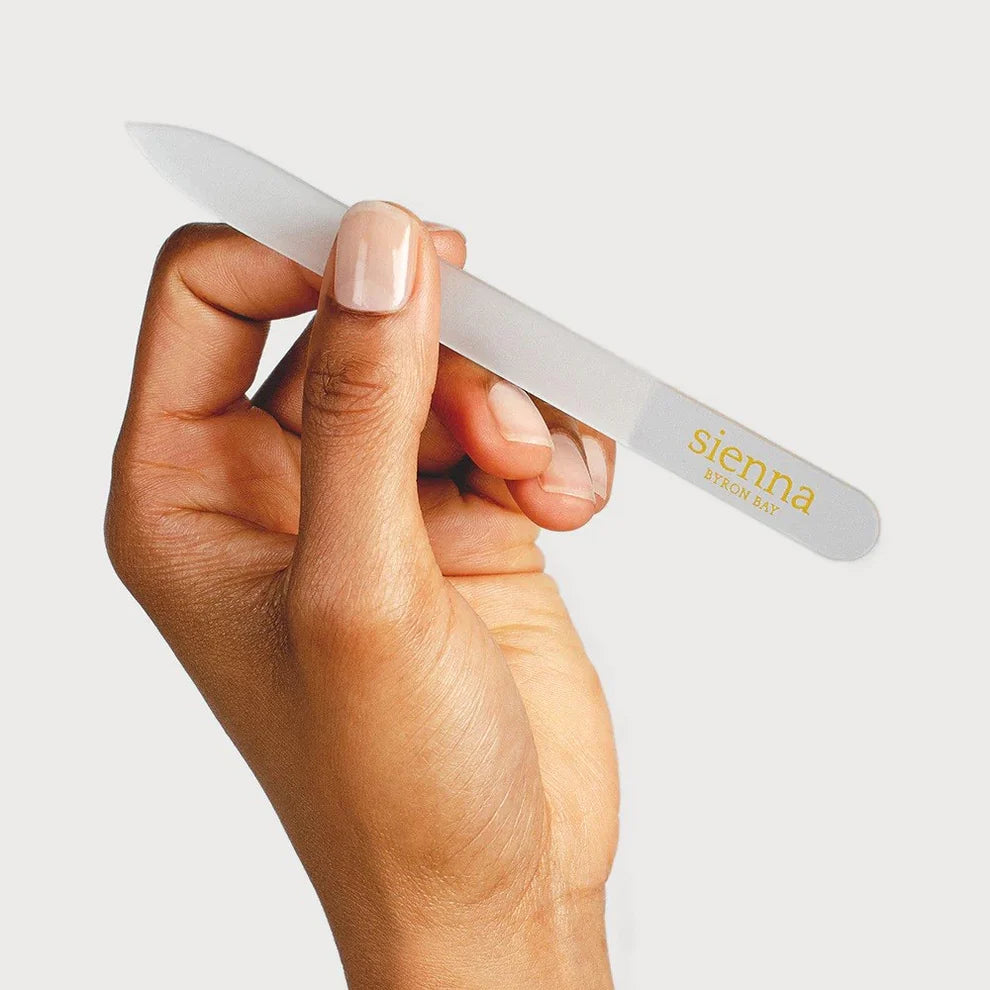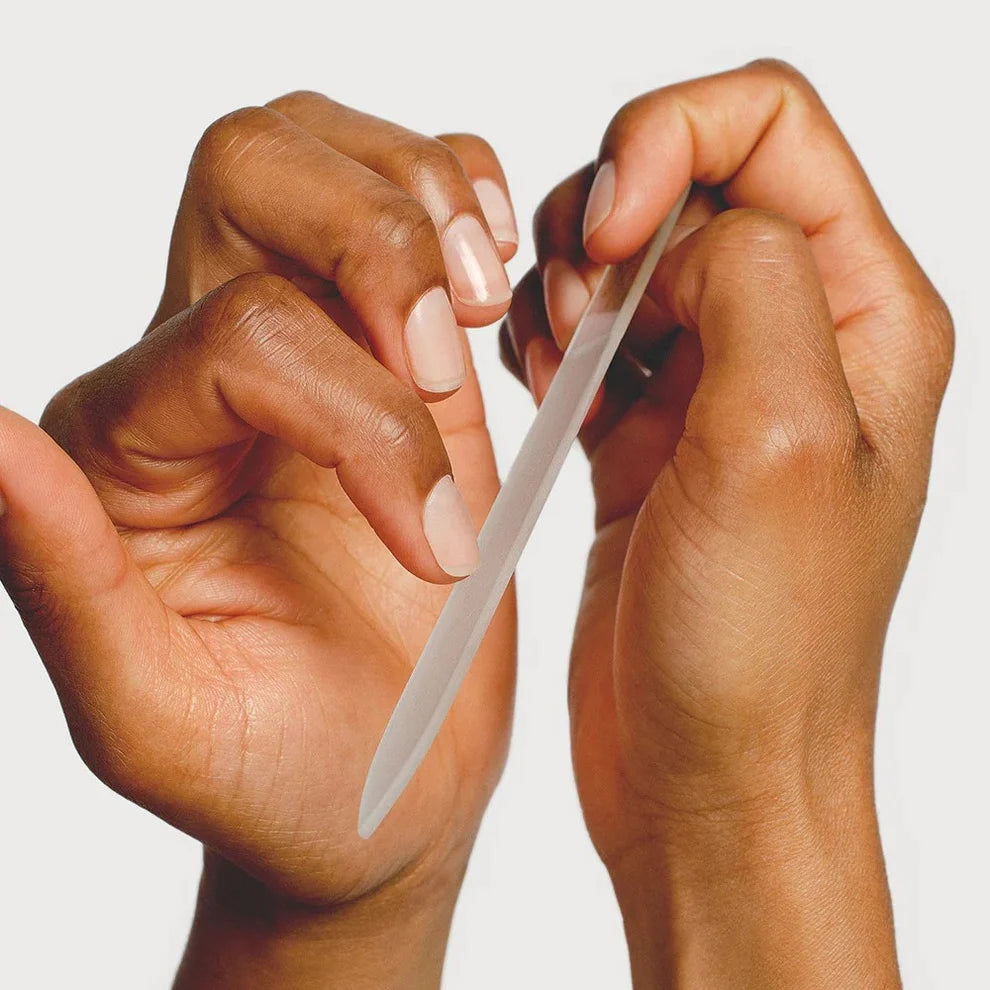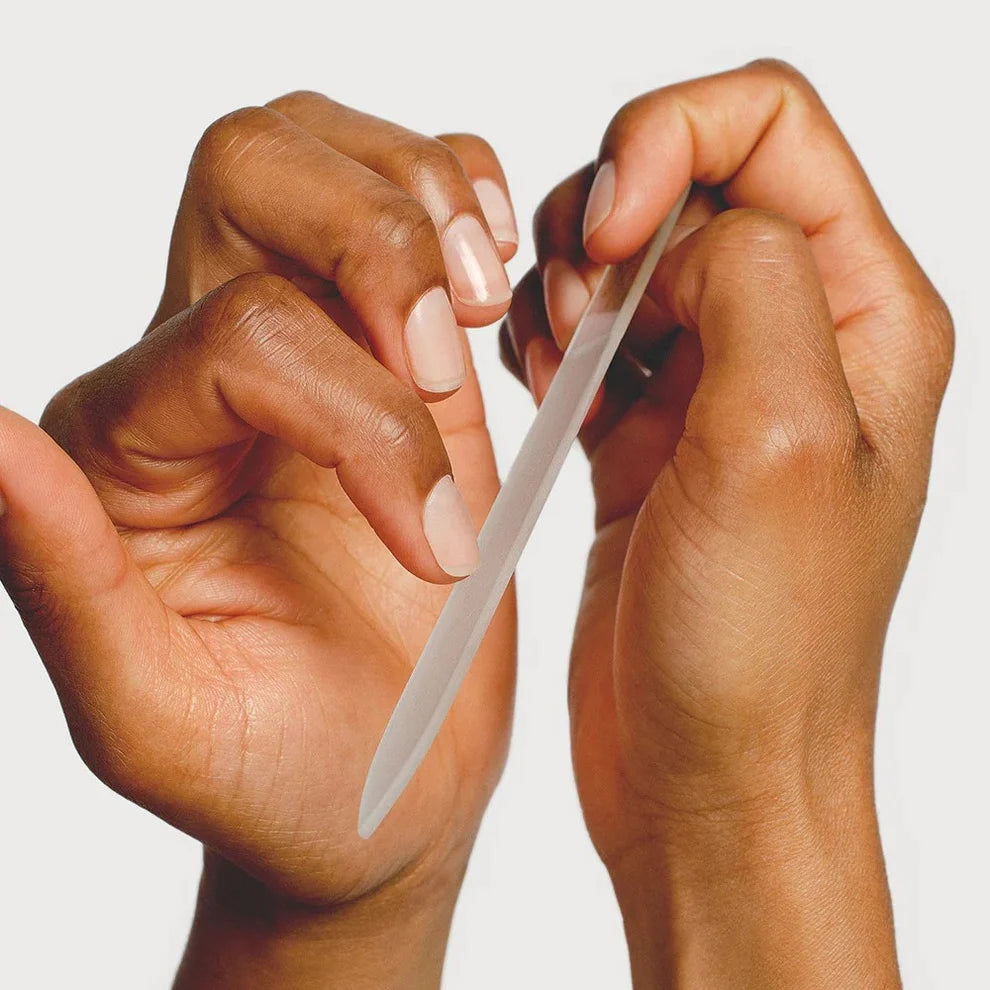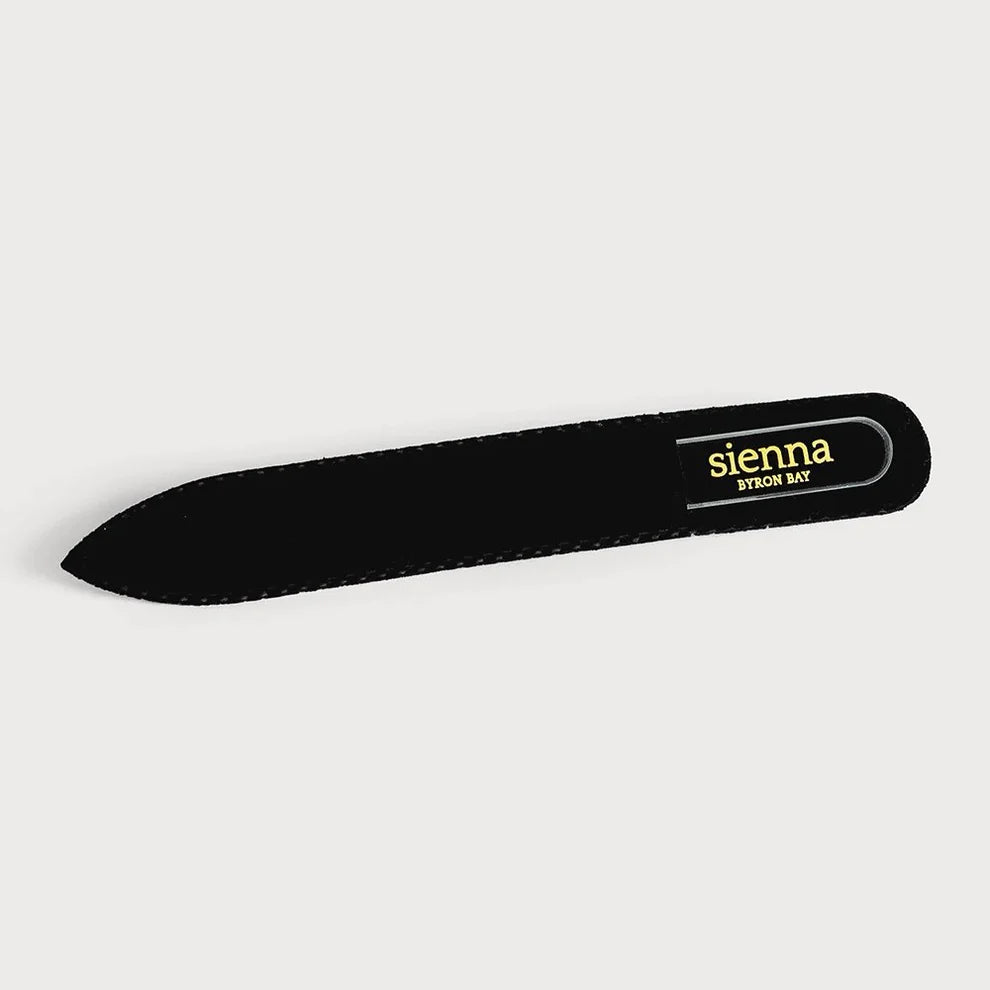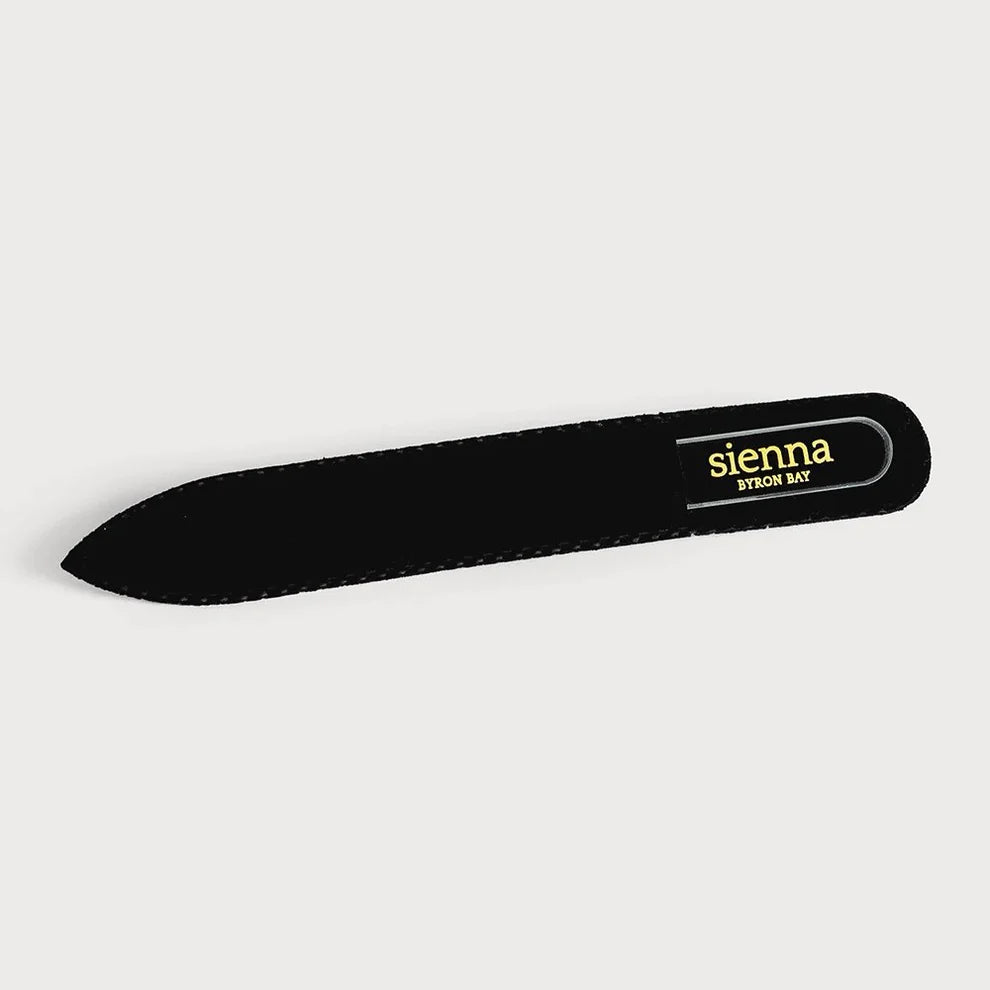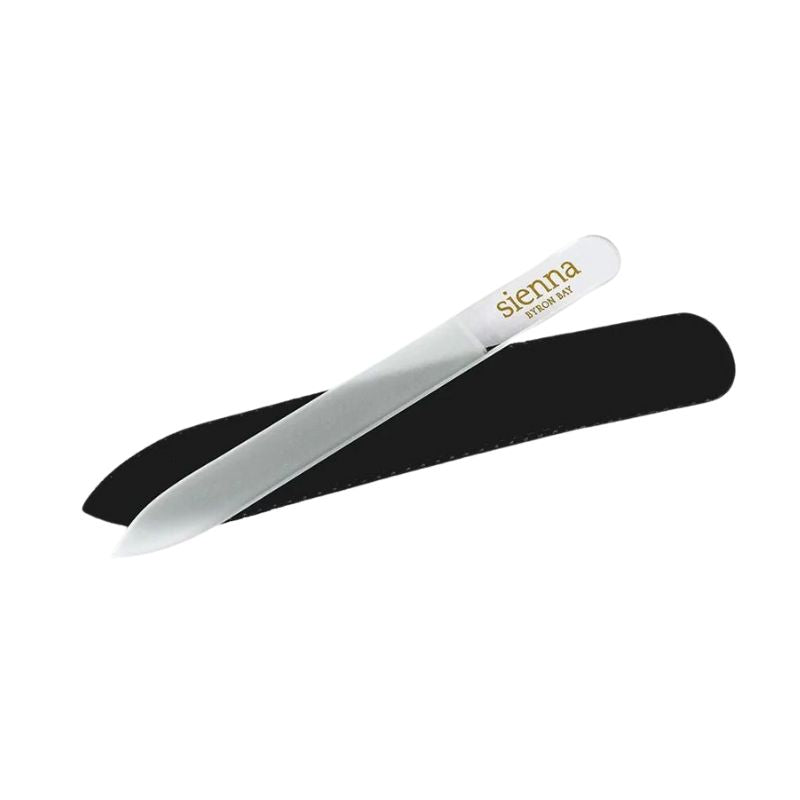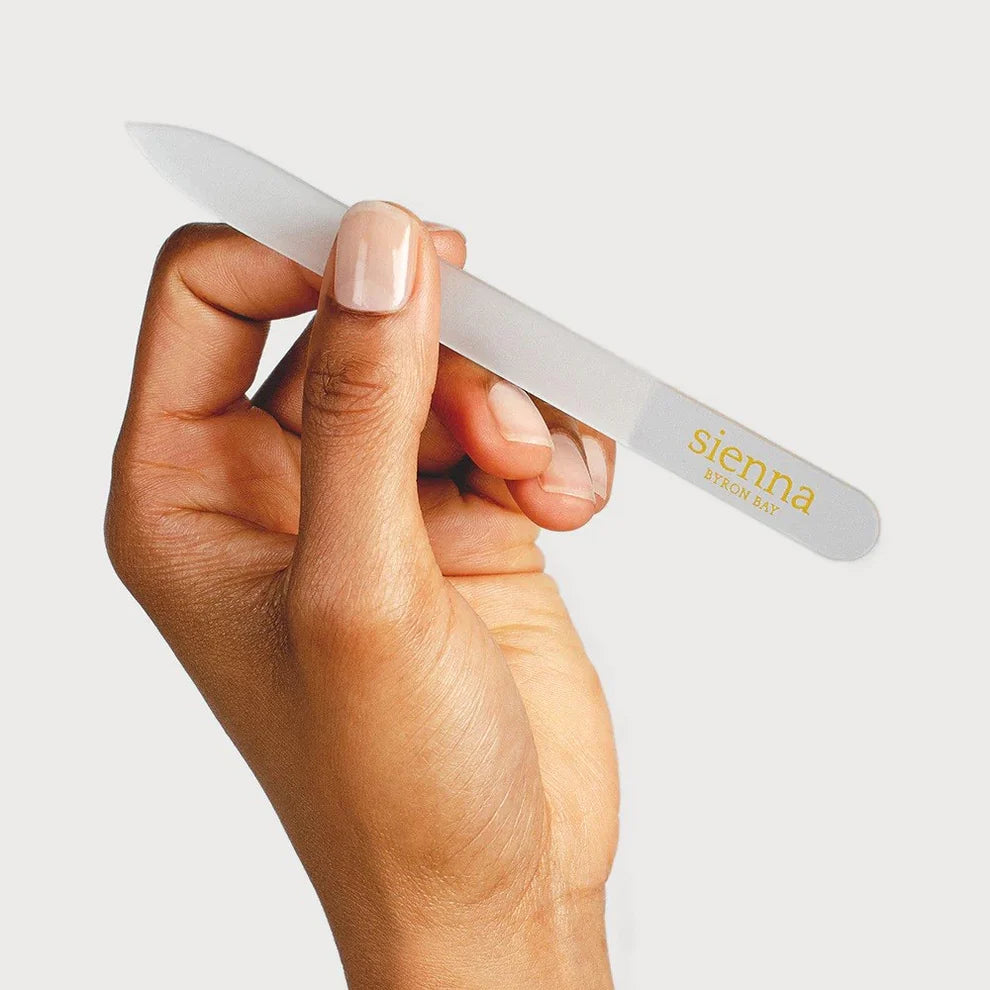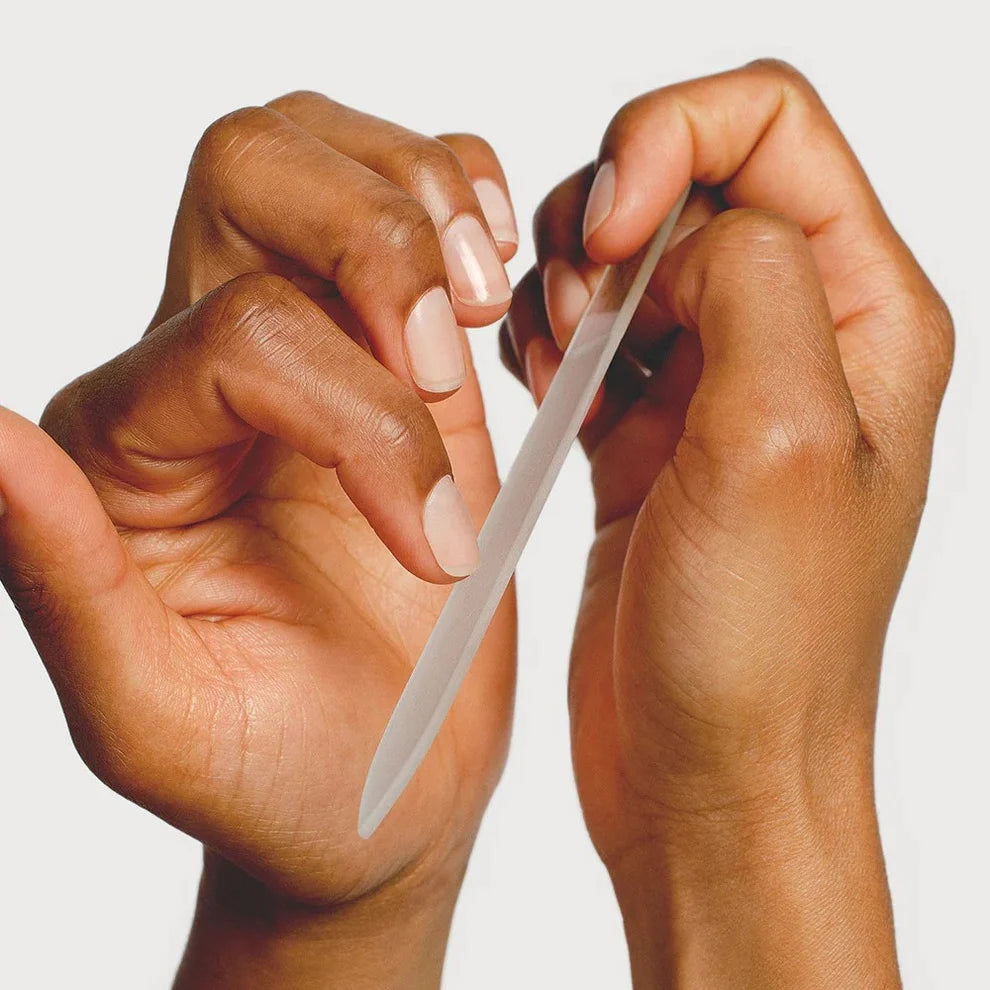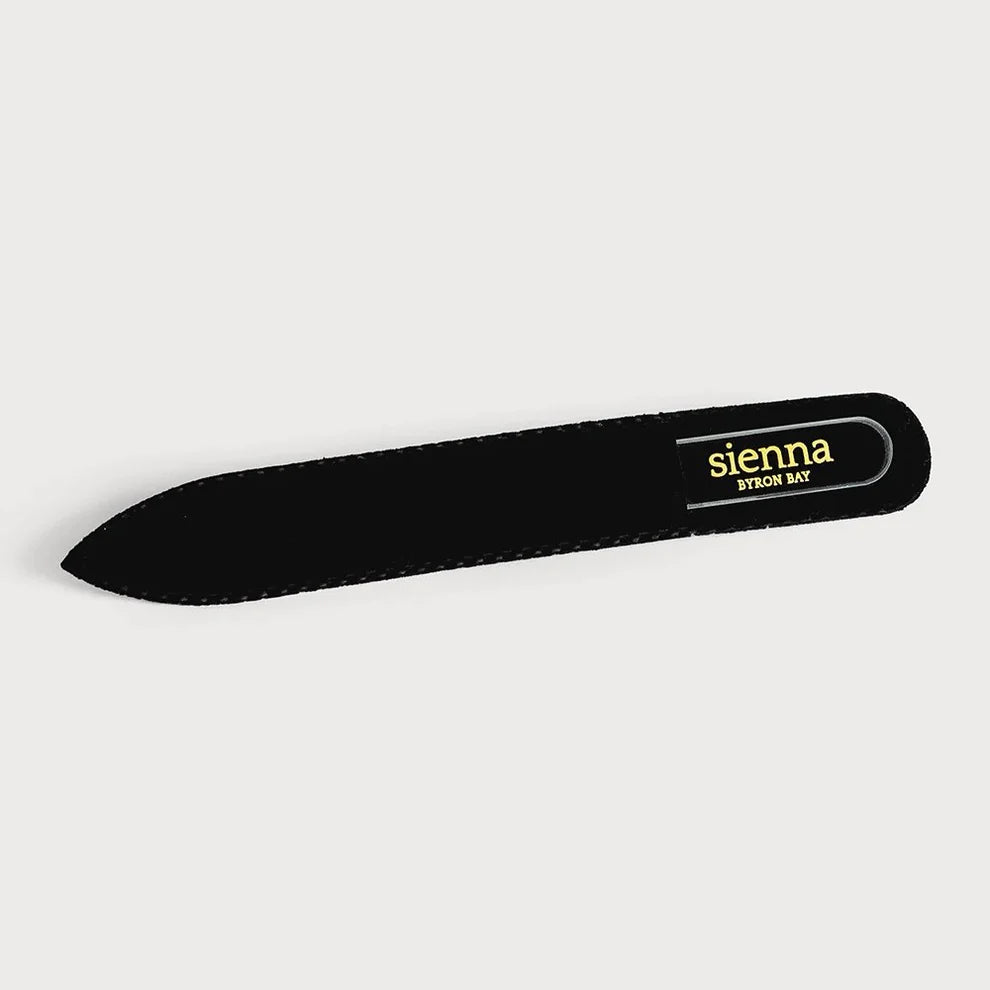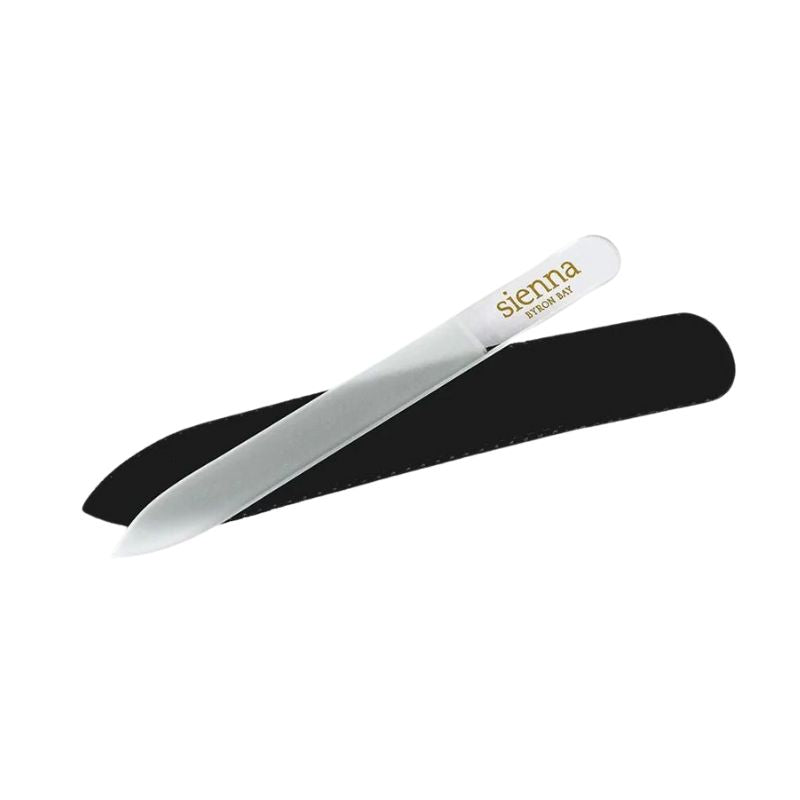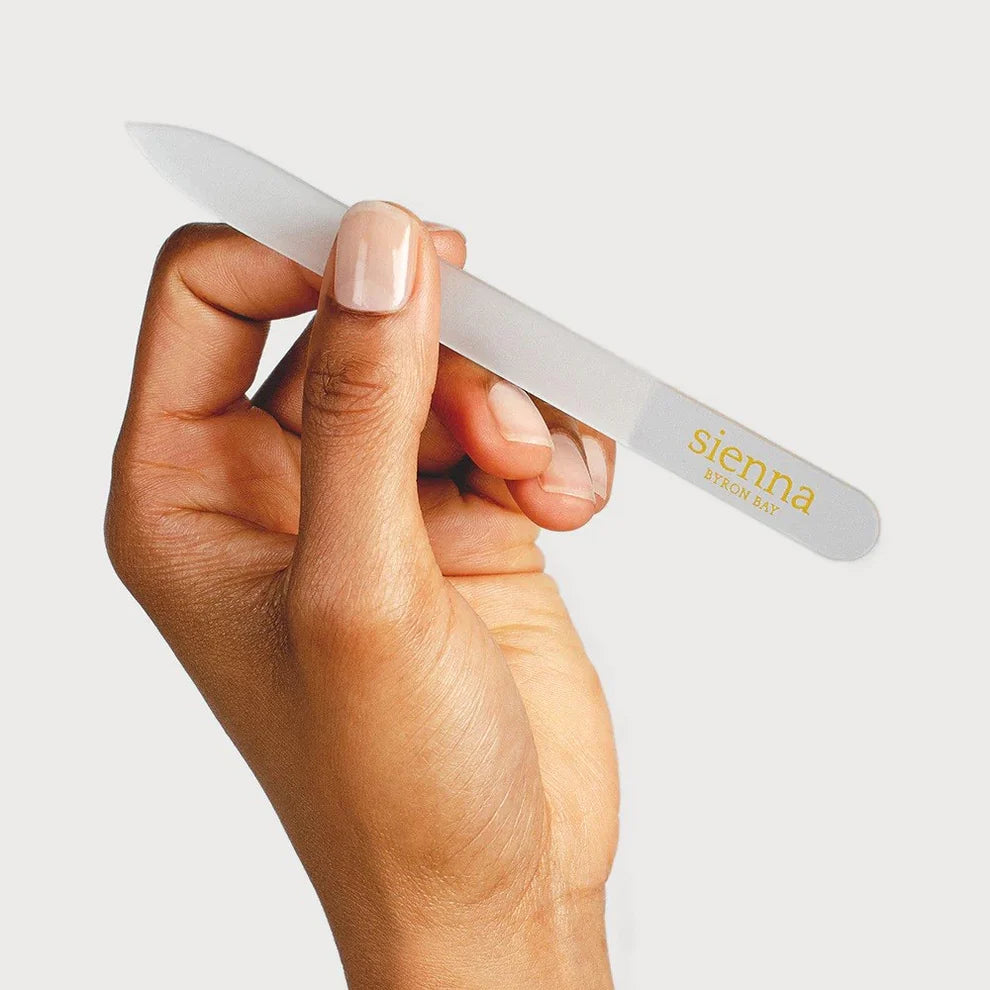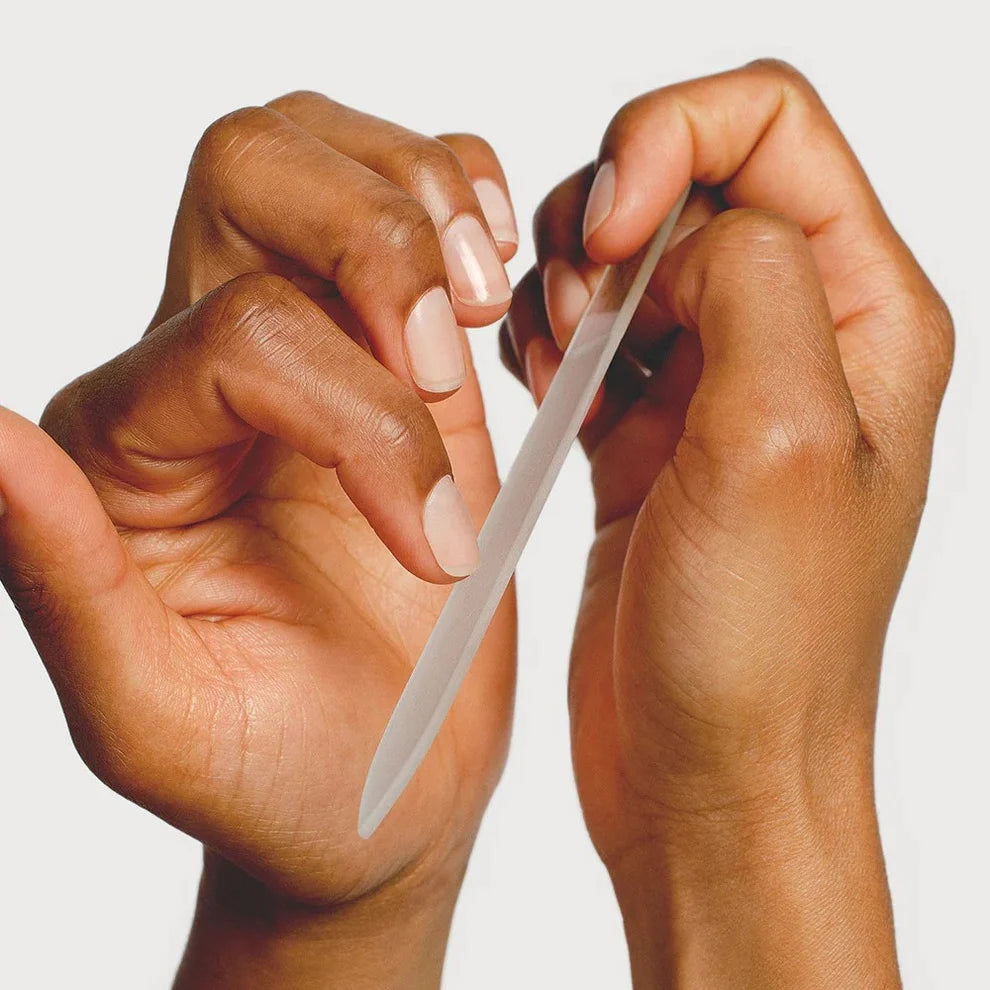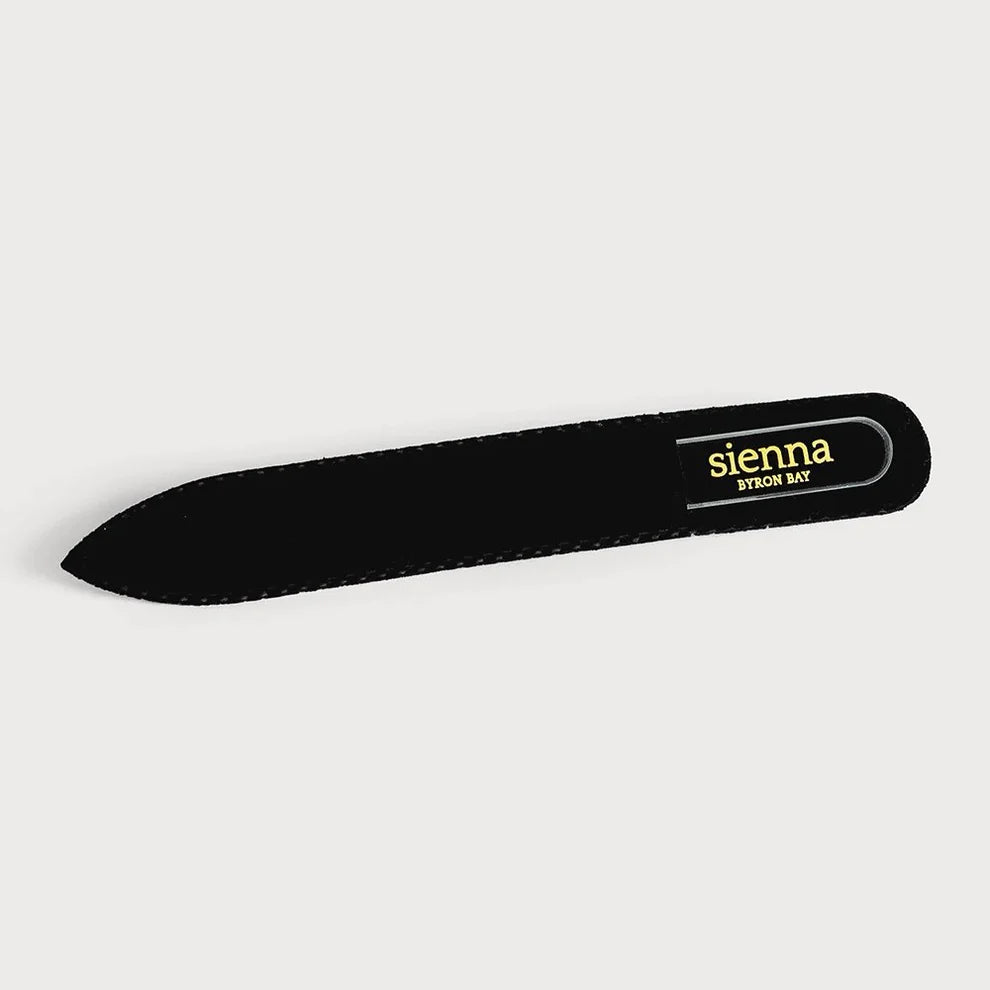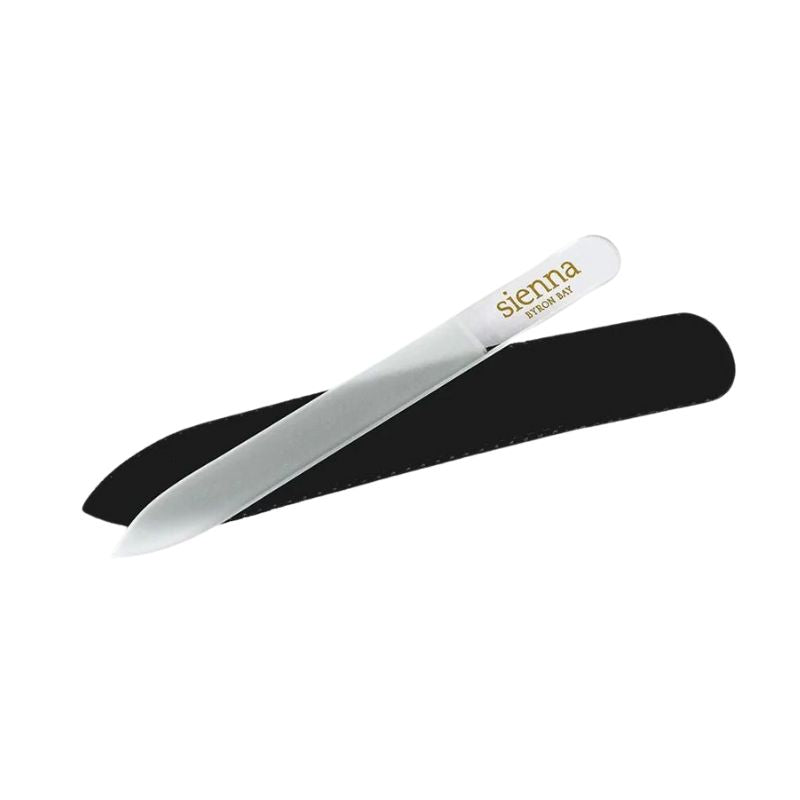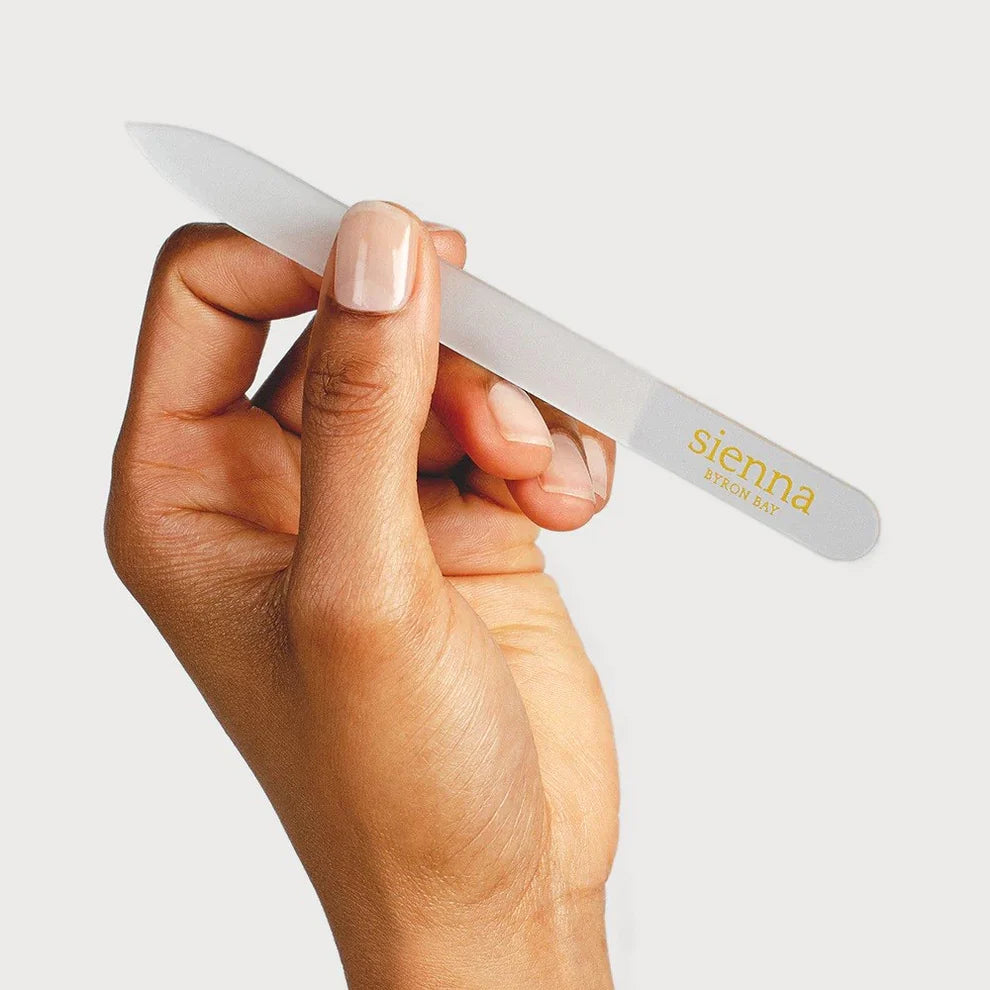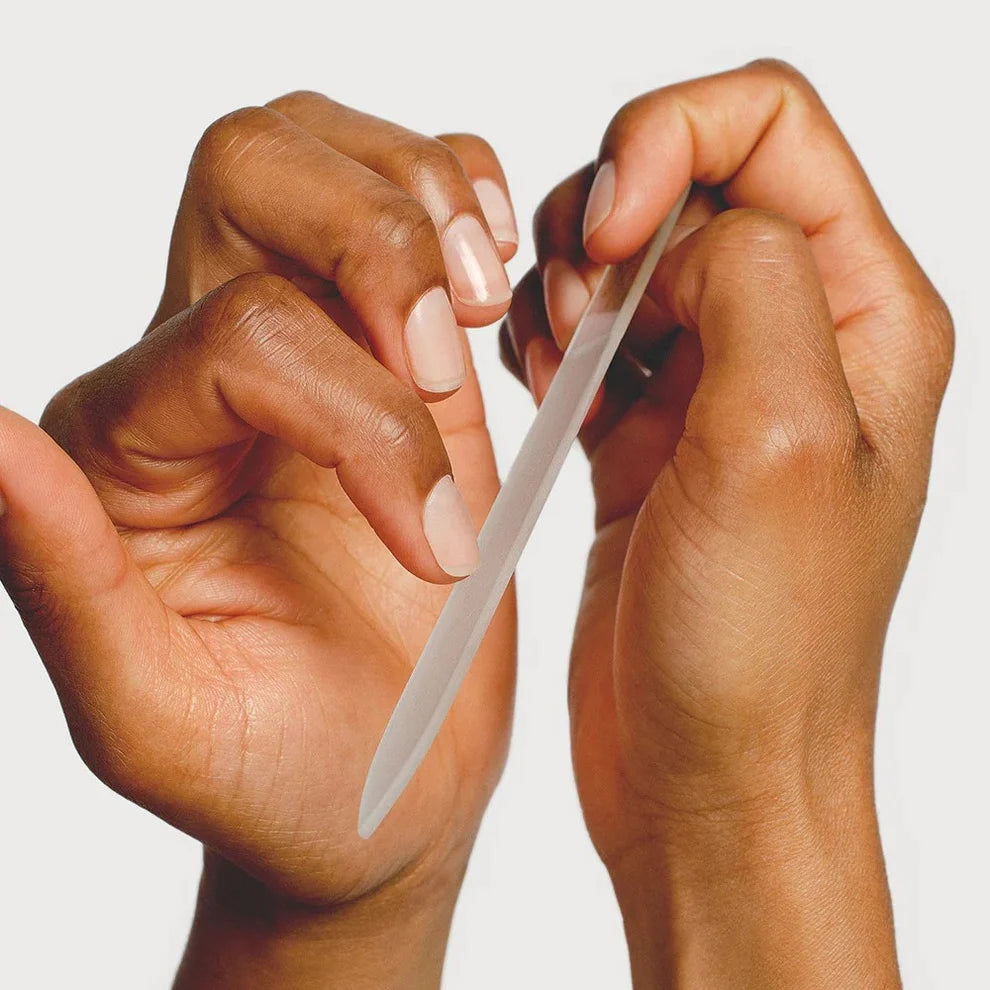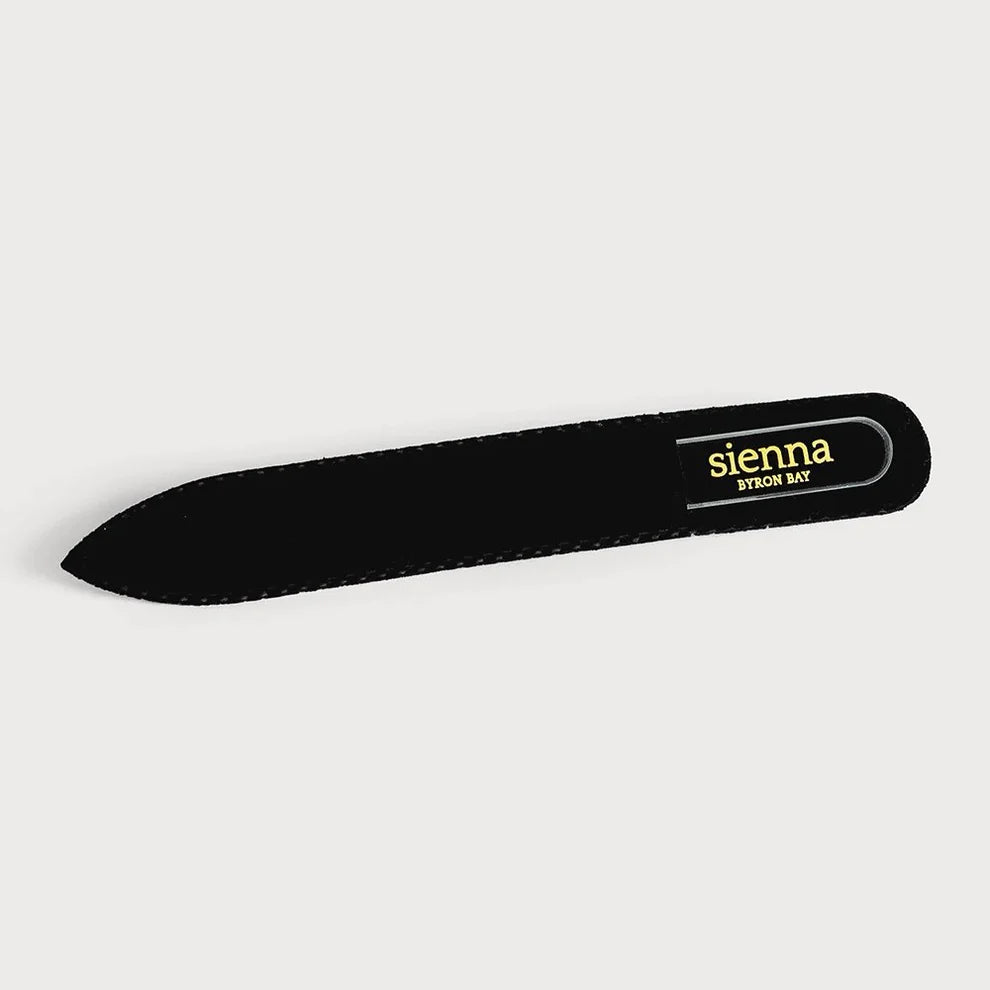 Sienna Byron Bay Glass Nail File
Sienna glass nail files are a beautiful, eco-friendly addition to your manicure kit. They will never go blunt, so you can use it for years, avoiding disposable lower-quality files.
Sienna everlasting glass file will be the last one you will ever buy. These babies never go blunt and are the embodiment of 'buy better, buy less'. This glass nail file is a beautiful, sustainable addition to your manicure kit.
How to use:    
Simply angle the Glass Nail File against your nail
File your nail into your desired nail shape
Glass nail files have a much finer grit than your standard emery board, so you can safely file in both directions without splitting or peeling – although we still recommend filing in one direction for best results.