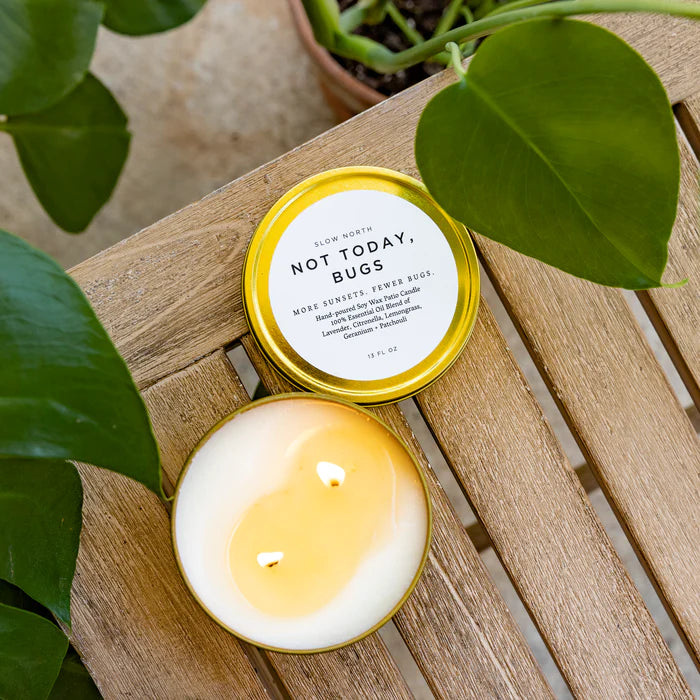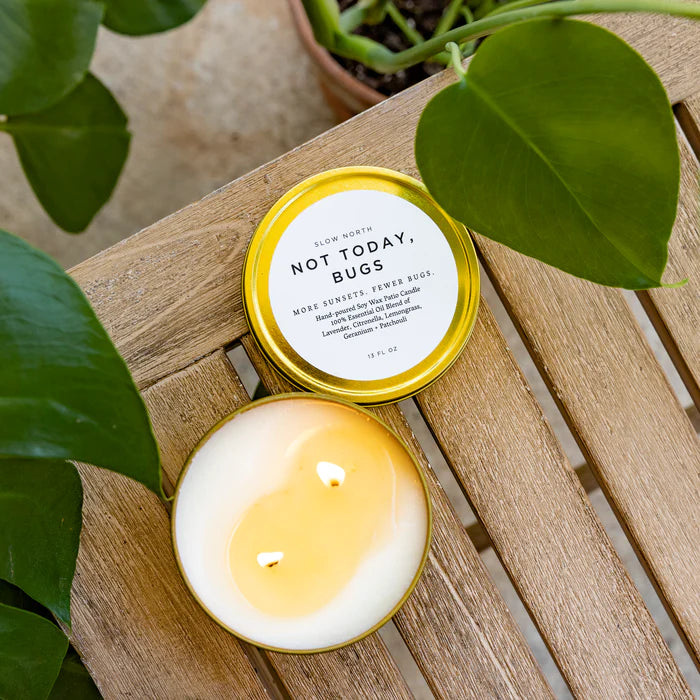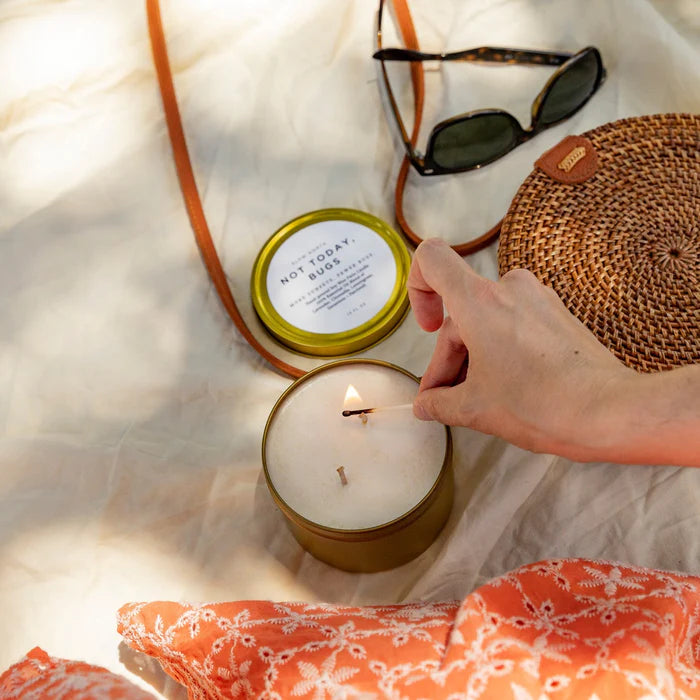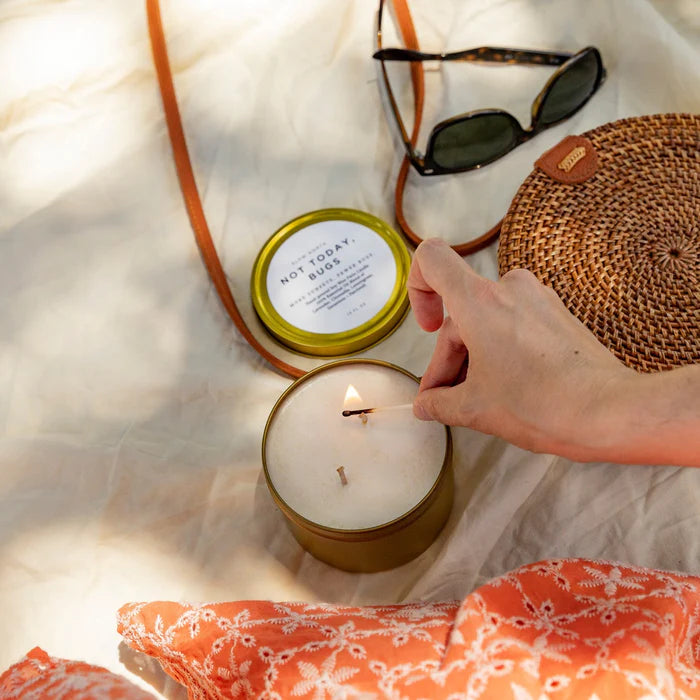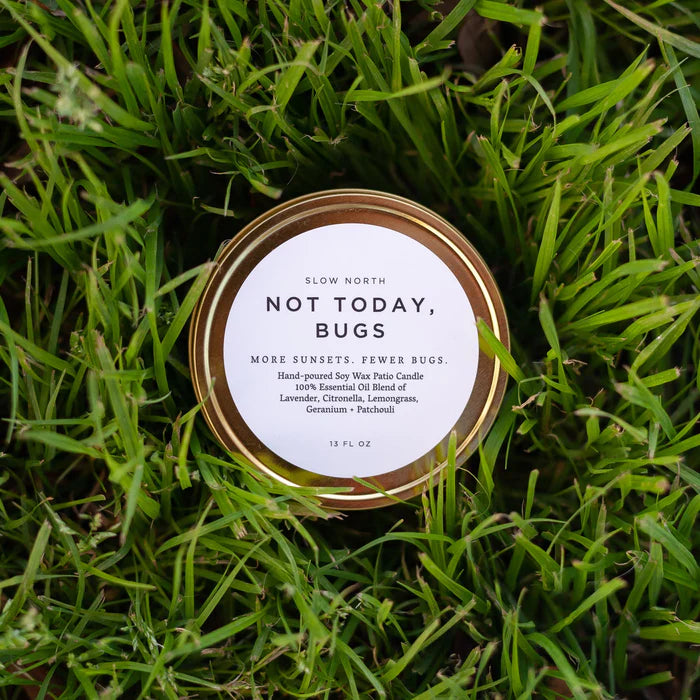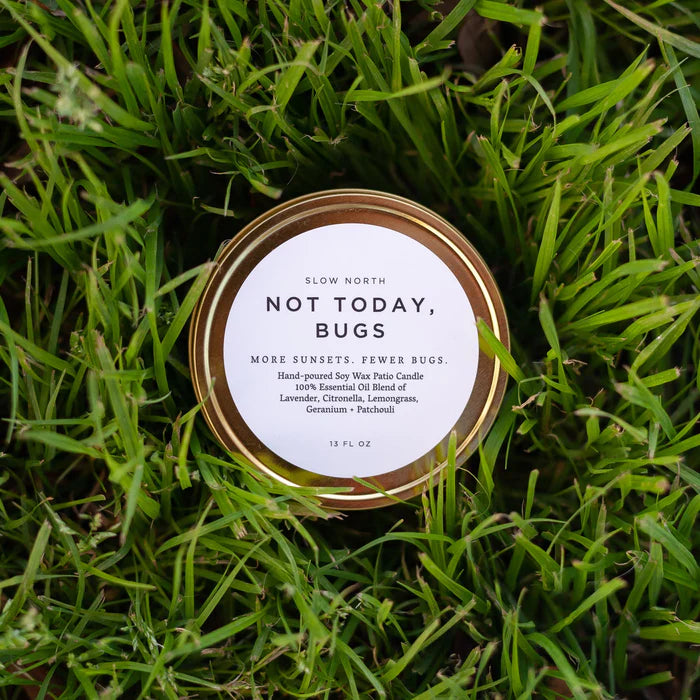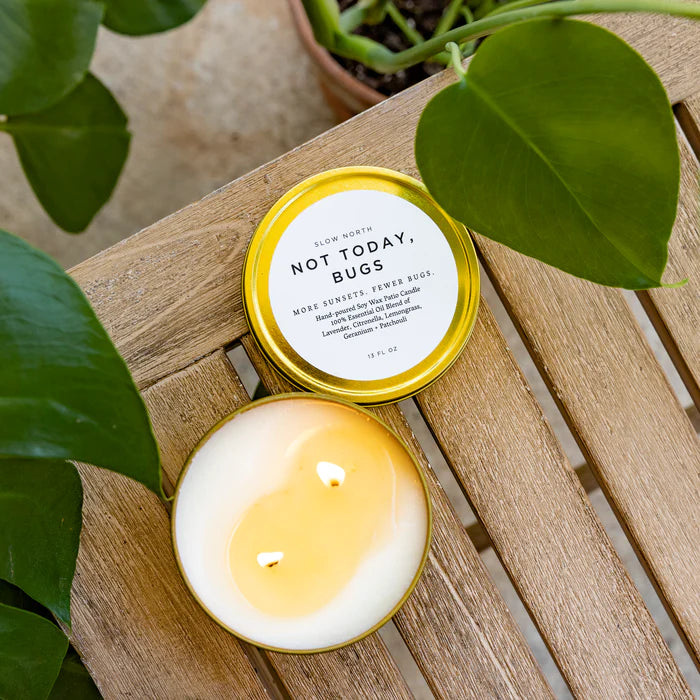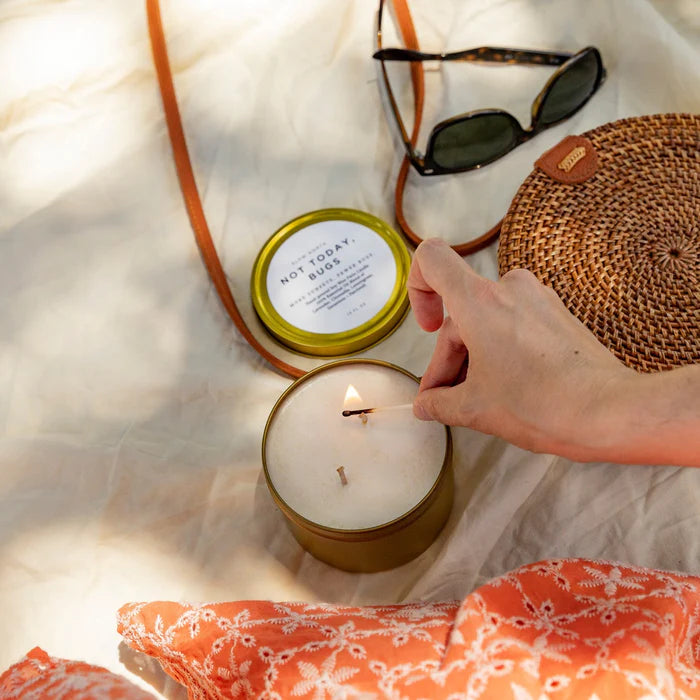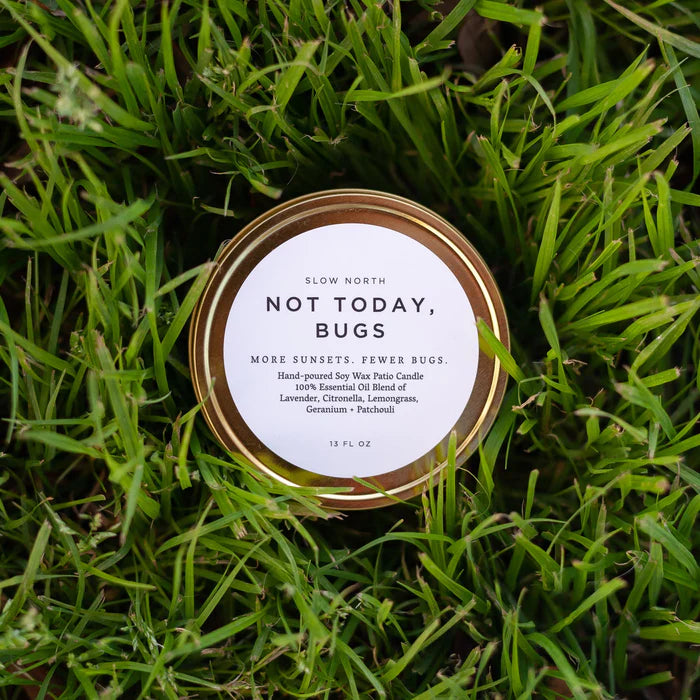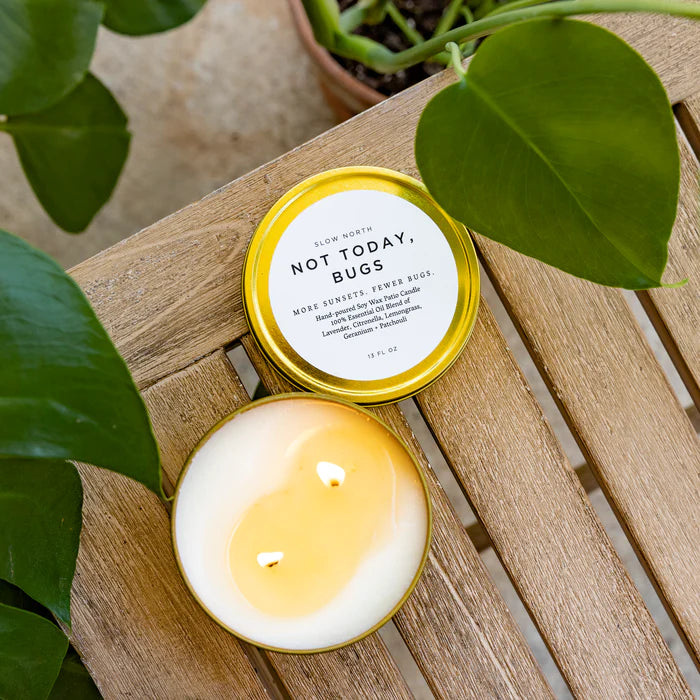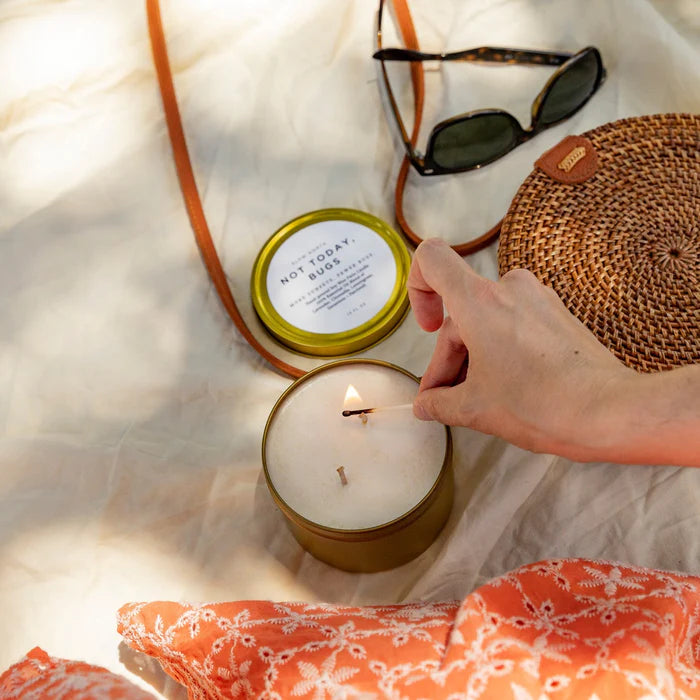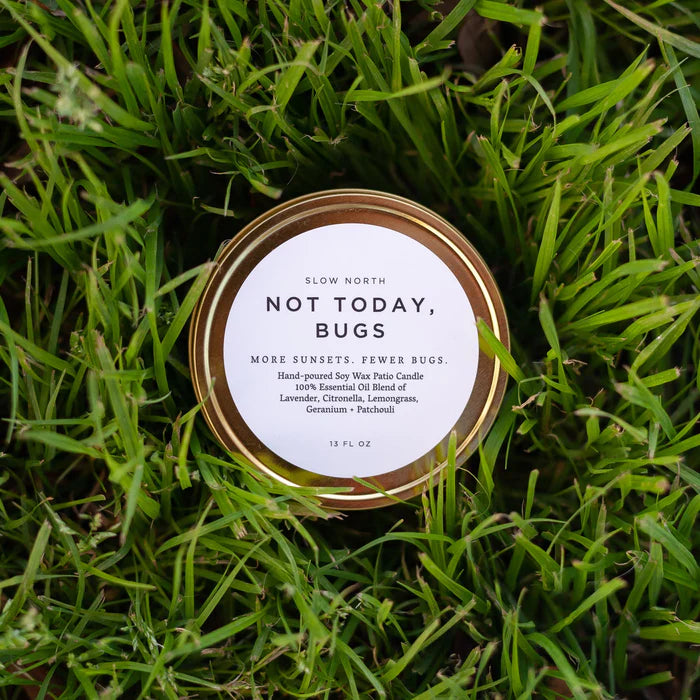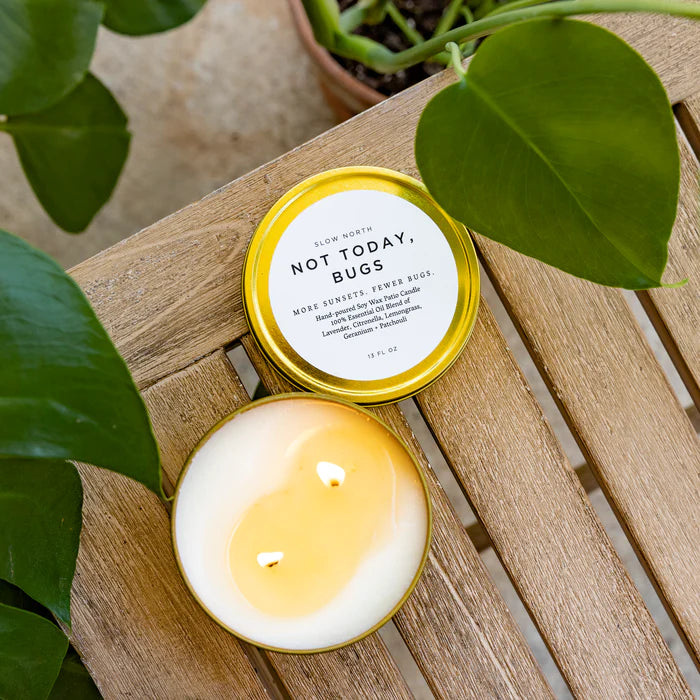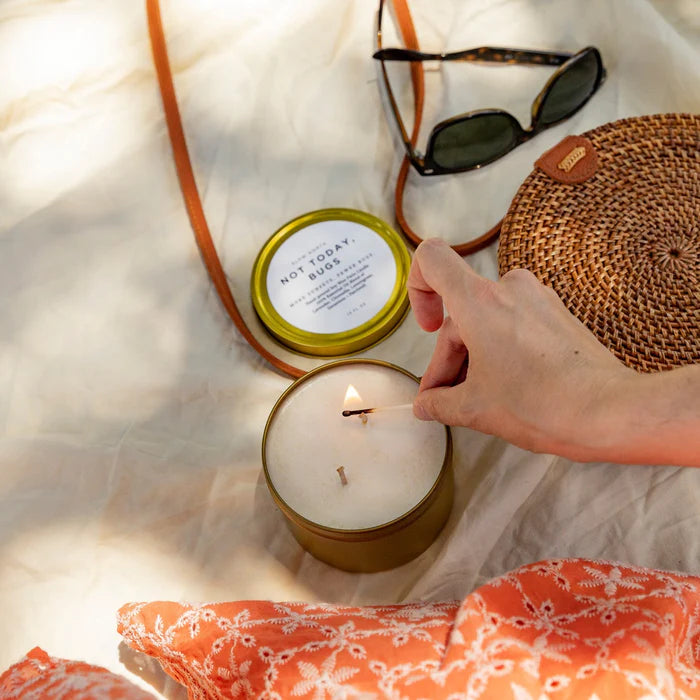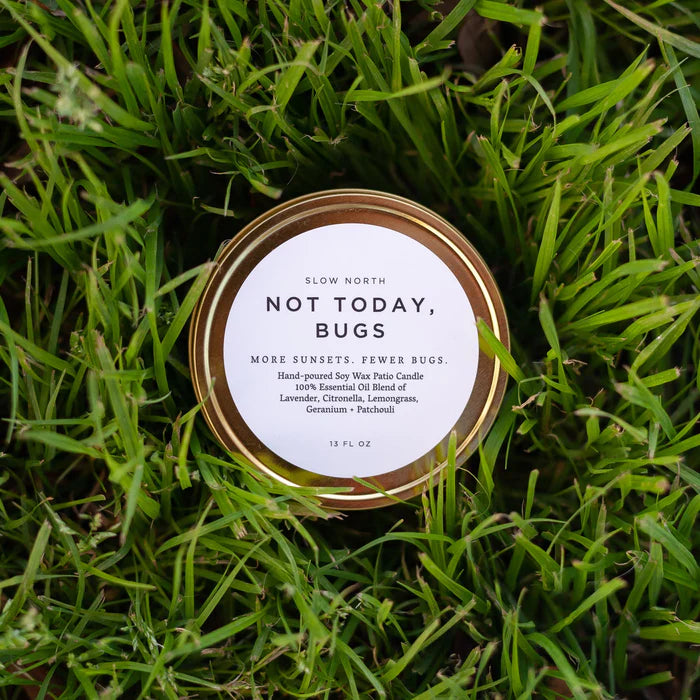 Slow North Not Today, Bugs Patio Candle
Keep the guests but leave the pests out of your backyard with our 2-wick Not Today, Bugs candle. Perfect for anyone who wants to enjoy more sunsets, fewer bugs, and a little more peace of mind.
Made with our custom blend of essential oils known for their bug-repelling properties. Each candle is hand-poured in small batches with 100% cotton wicks and natural soy wax, giving you a stress-free evening of enjoying the outdoors, without the constant threat of being eaten alive.
Just light it up, and not only will you fill your patio, deck, or balcony with the warm, inviting aroma of all-natural essential oils, but also bugs will think twice about coming anywhere near you – helpful for those intimate moments around the fire and outdoor summer parties. Not Today, Bugs is an all-natural alternative to harmful chemical insect repellants.
Volume: 13 oz
All-Botanical Ingredients: Lavender Essential Oil, Citronella Essential Oil, Lemongrass Essential Oil, Geranium Essential Oil, Patchouli Essential Oil, Soy Wax, and Coconut Oil