CYBER MONDAY SALE STARTS NOW! 15% OFF SITEWIDE WITH CODE CYBERMONDAY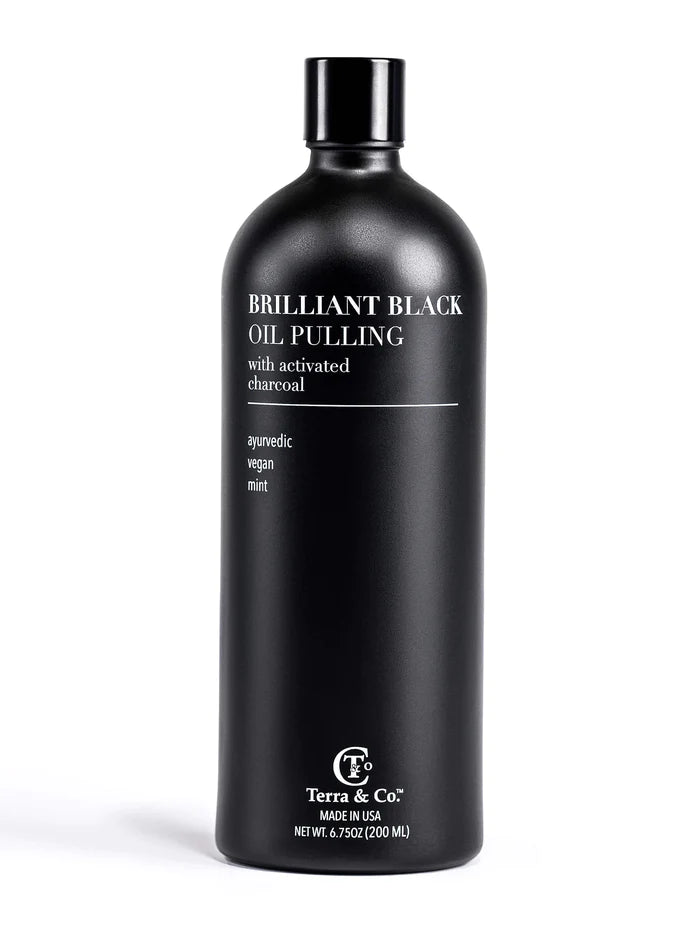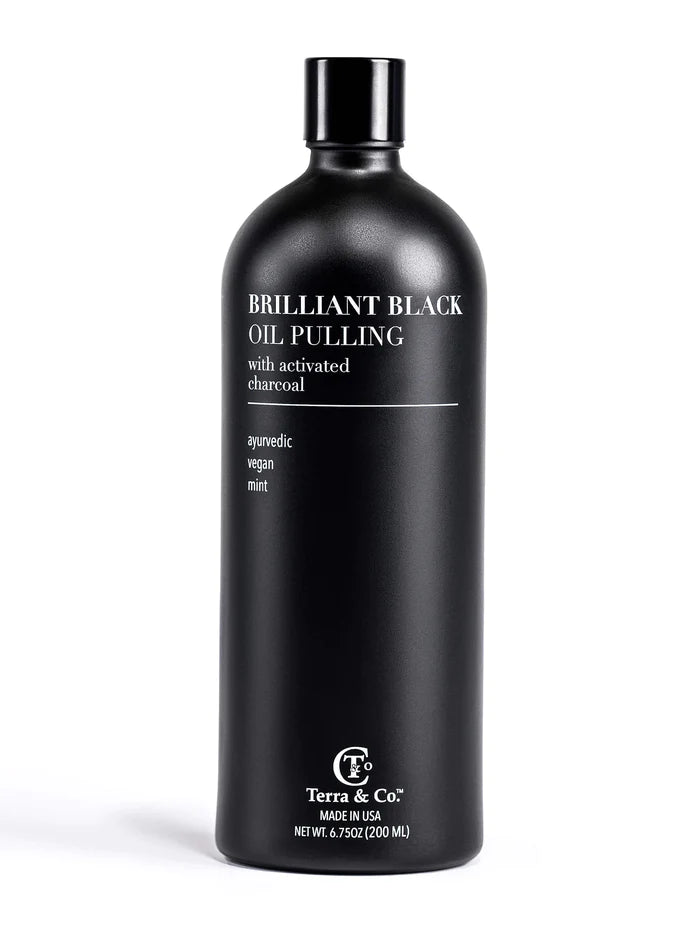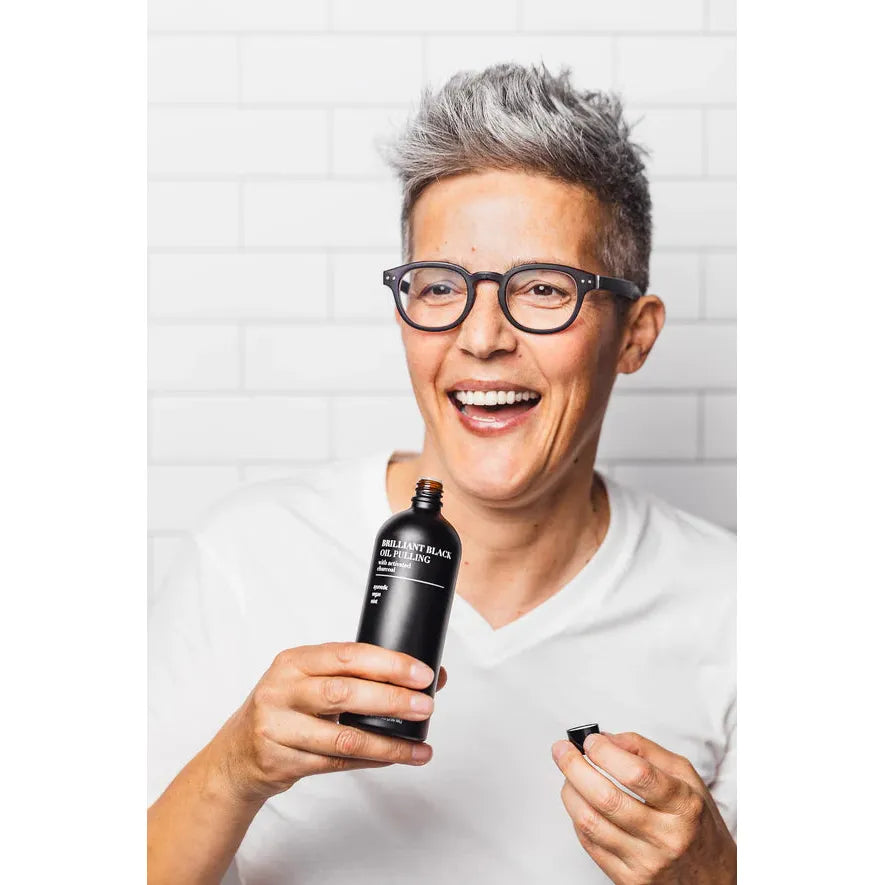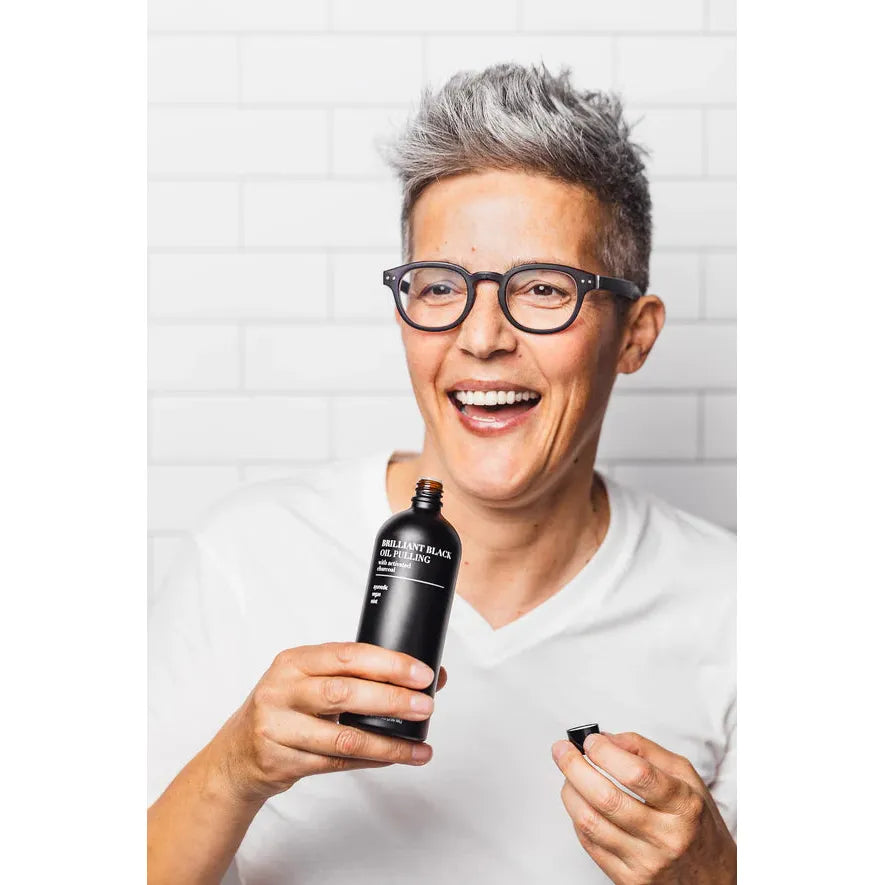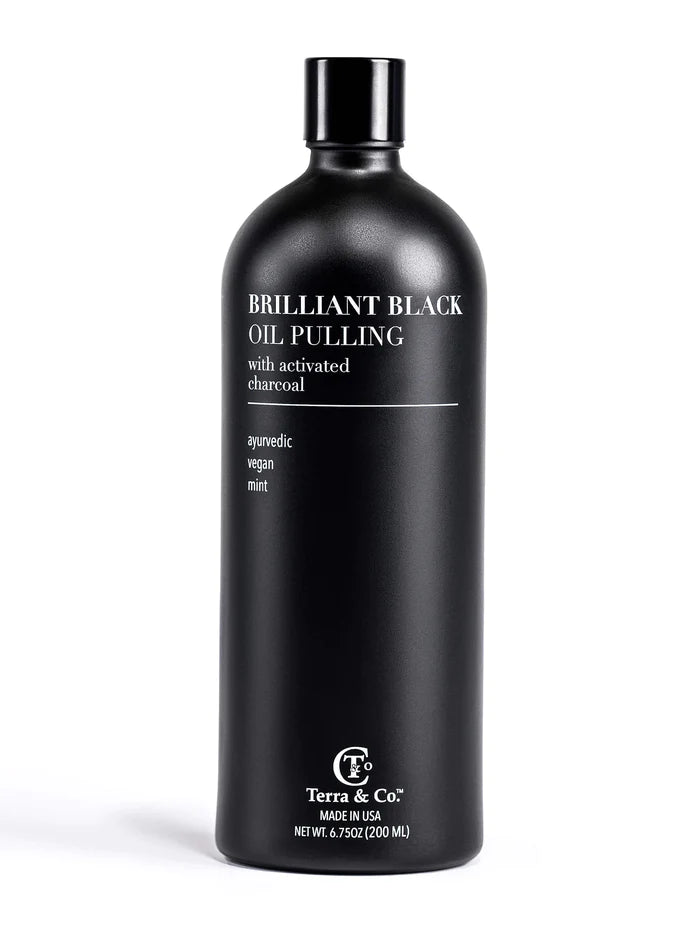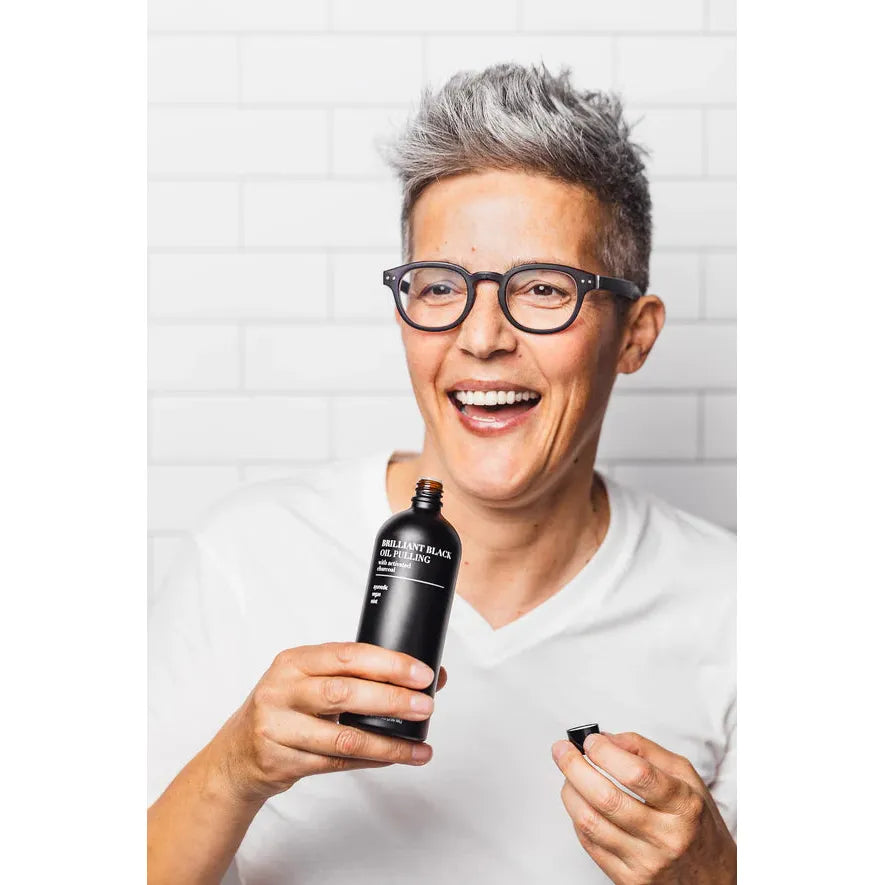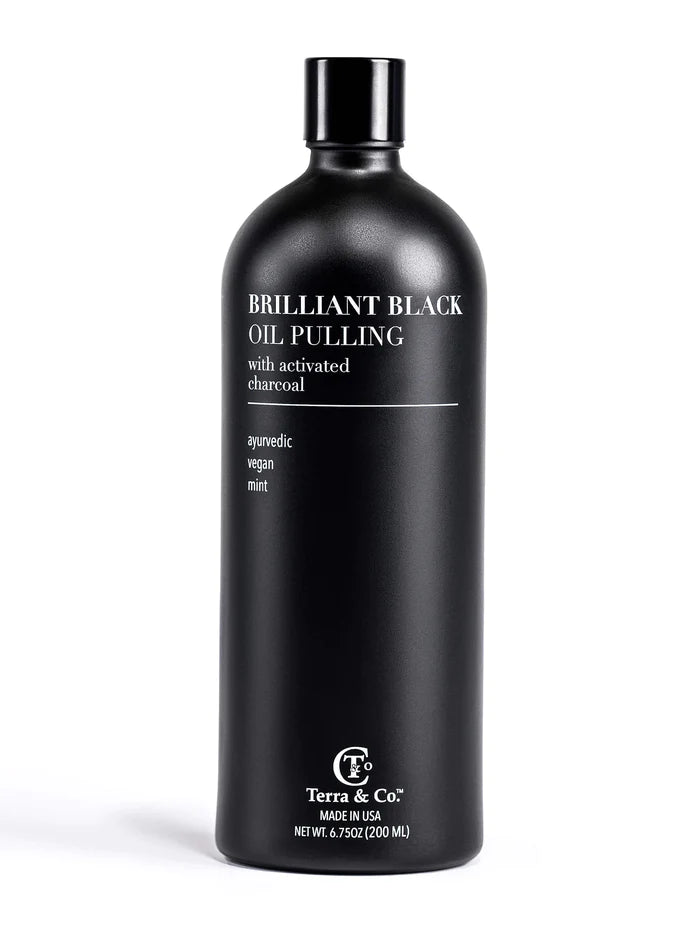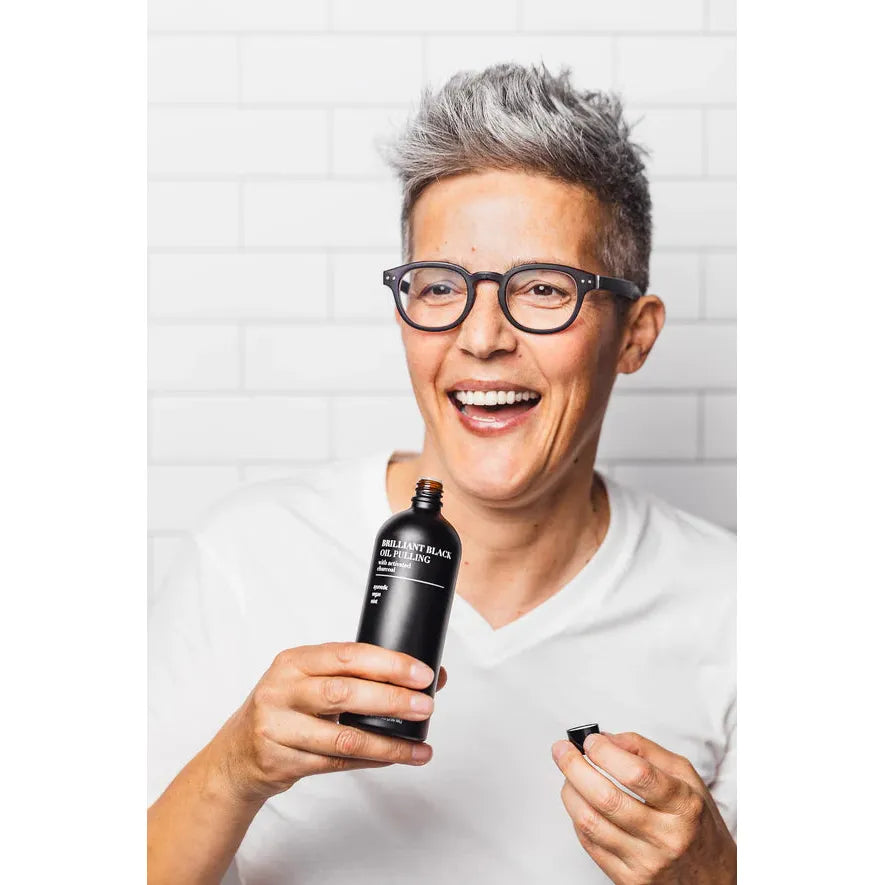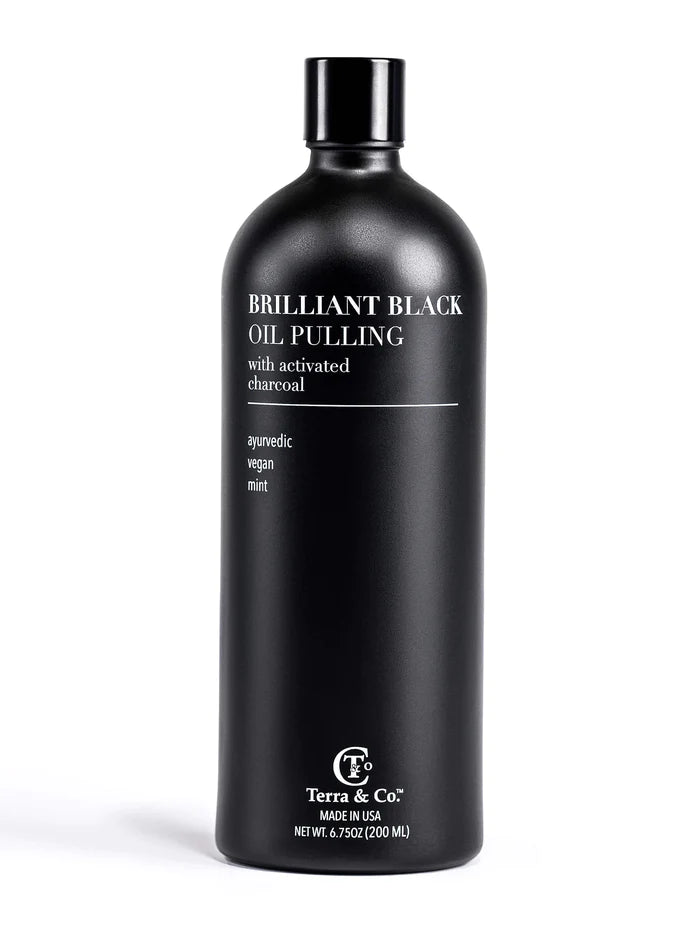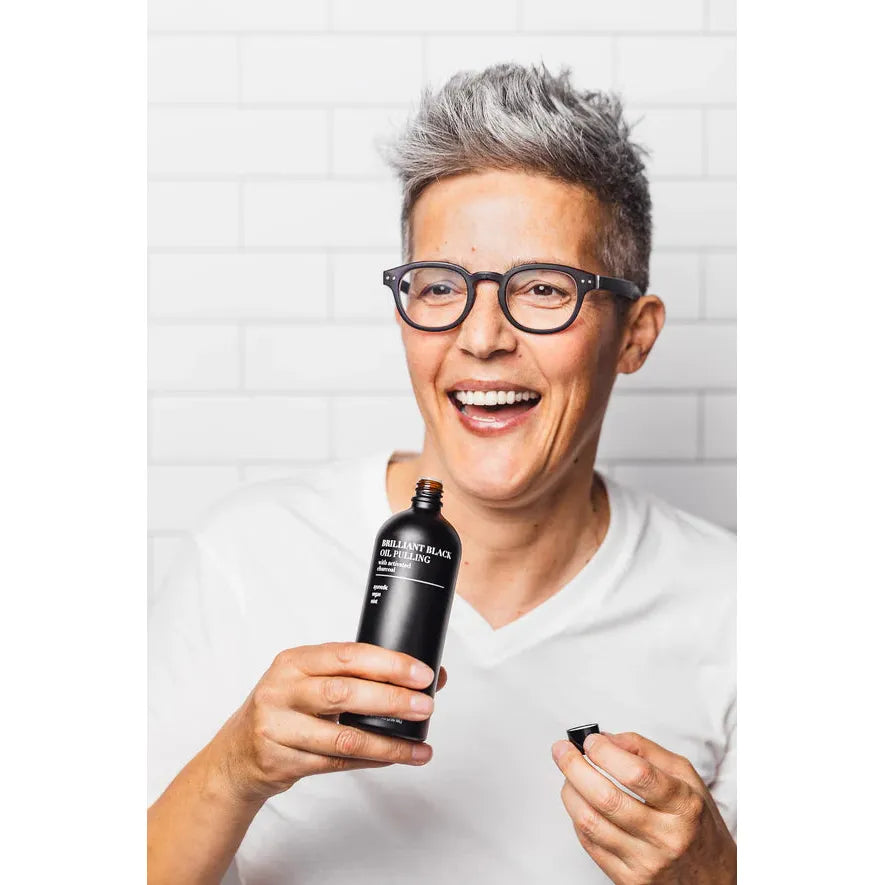 Terra And Co. Brilliant Black Oil Pulling
Clean formulation without water or harsh chemicals:


MCT Oil

: contains more fatty acids than plain coconut oil which makes it highly absorbable, trapping harmful bacteria and reducing plaque formation. Unlike solid coconut oil, MCT oil always stays in a liquid form making it easier to swish around the mouth.
Coconut Oi

l: 

our mouths are constantly exposed to acidic foods and beverages. A regular re-balance is a great way to support oral health. C

oconut oil's alkaline pH values of 7 to 8, make it a great aid to hydrate, nourish and never strip an acidic mouth. It's also 

rich in lauric acid, a substance known

 

to be highly effective 

against cavity-causing bacteria.

 
Activated Charcoa

l: in combination with lauric acid from coconut, this powerful powder is effective in removing tough surface stains and brightening your pearly whites. Clinically tested for low abrasives and safe for even the most sensitive teeth. 
Vitamin E

: saliva is your best friend and completely vital for a healthy mouth. This natural antioxidant promotes saliva production and reduces bleeding gums and inflammation. A true reliever of dry mouth and morning breath.
Peppermint Essential Oil

:

 Long-lasting s

ubtle mint taste 

derived from the flowers and leaves of the peppermint plant. 

 A key beneficial oil in reducing biofilm on teeth.
Sustainability 
In our pursuit of being completely plastic-free, not all of our Oil Pulling packaging components make the cut. We're simply not there, yet. Please toss the plastic stopper and cap into your designated recycling bin. Our endlessly recyclable ultraviolet glass bottle not only works to preserve freshness but protects it from all UV/UVB rays. Once enjoyed, rinse thoroughly and discard into your designated recycling bin. 
Ingredients 
caprylic/capric triglyceride (fractionated coconut oil), coconut oil, activated charcoal, mentha piperita (peppermint) oil, dl-alpha tocopherol acetate (vitamin e)