CYBER MONDAY SALE STARTS NOW! 15% OFF SITEWIDE WITH CODE CYBERMONDAY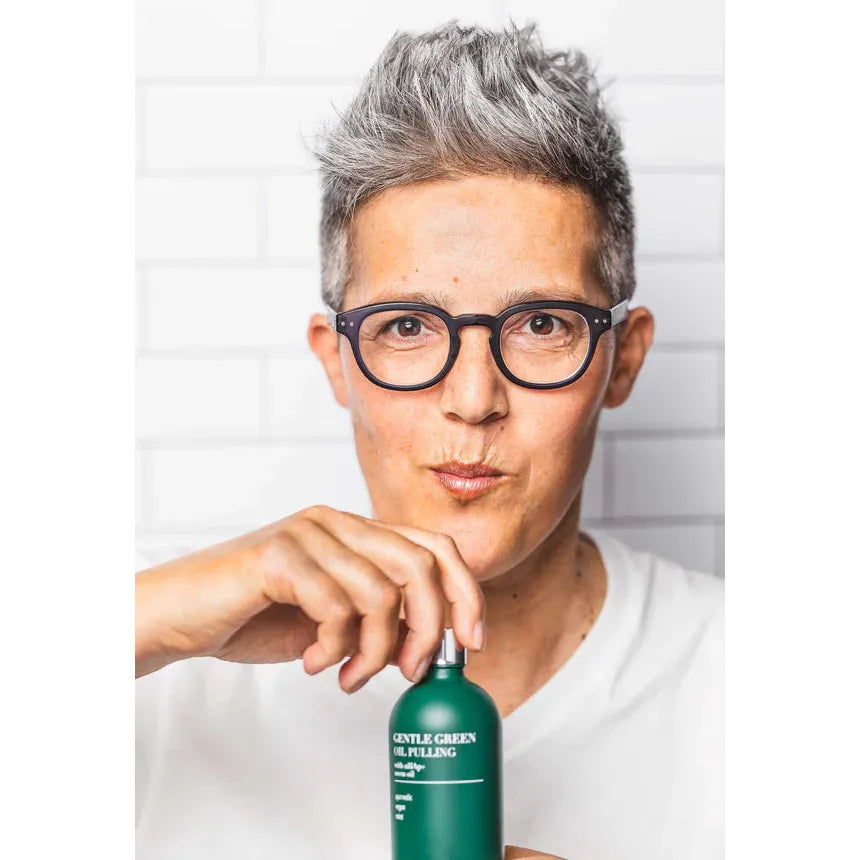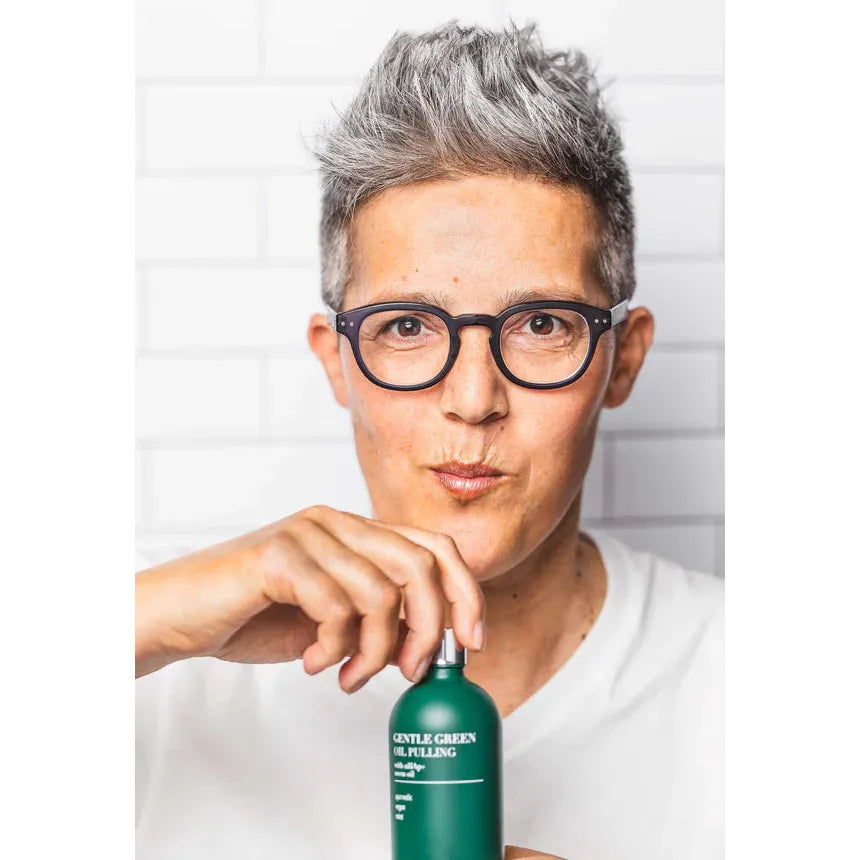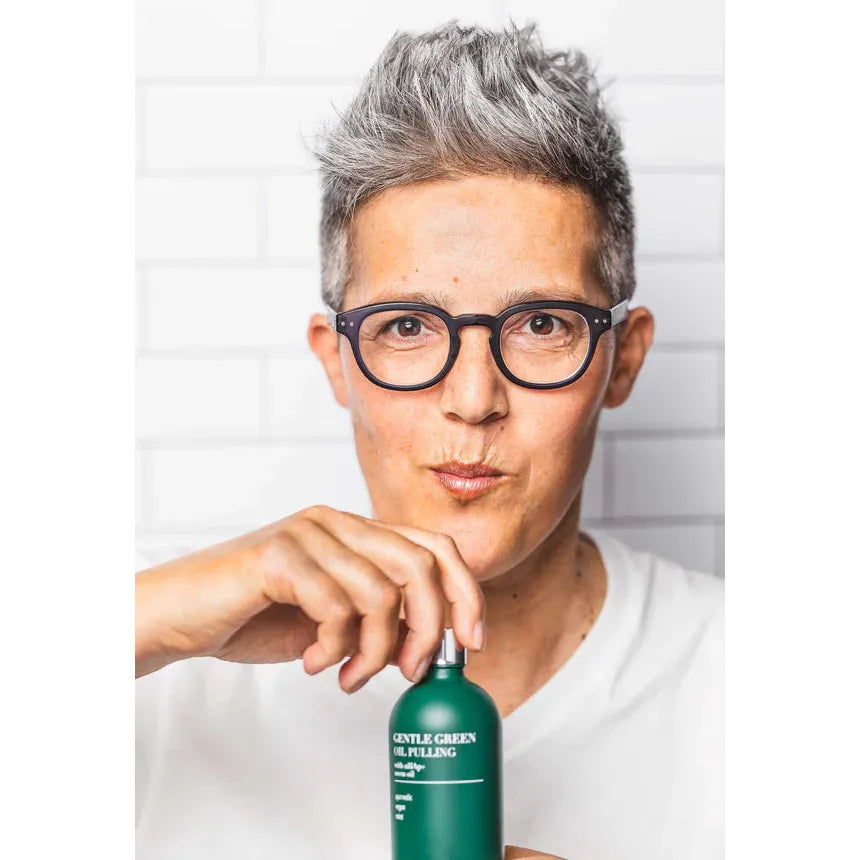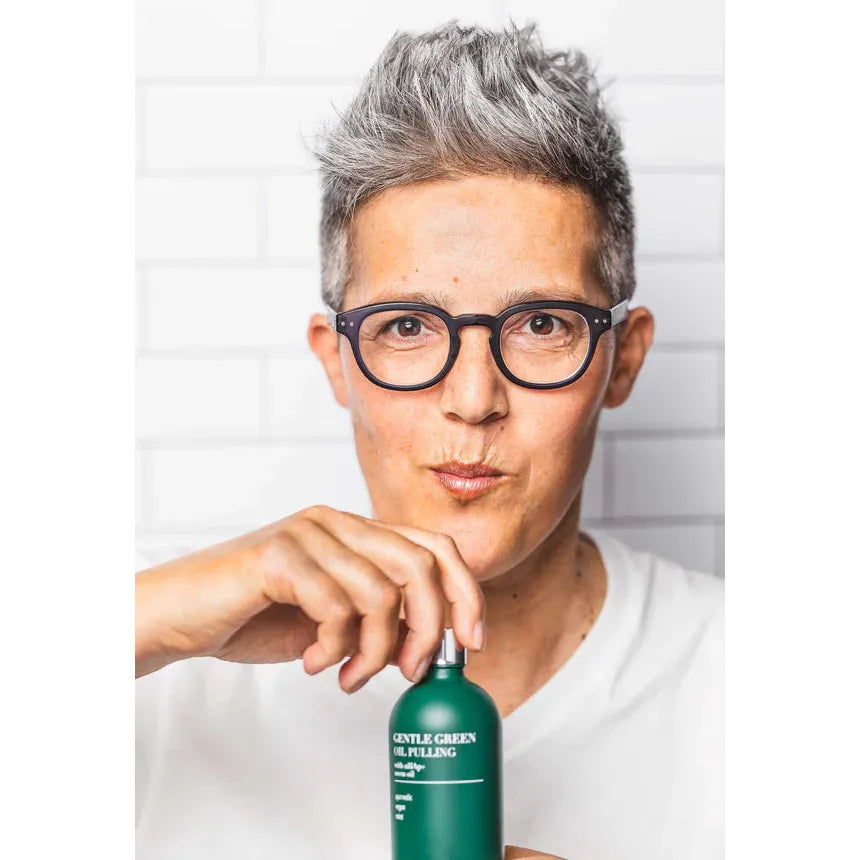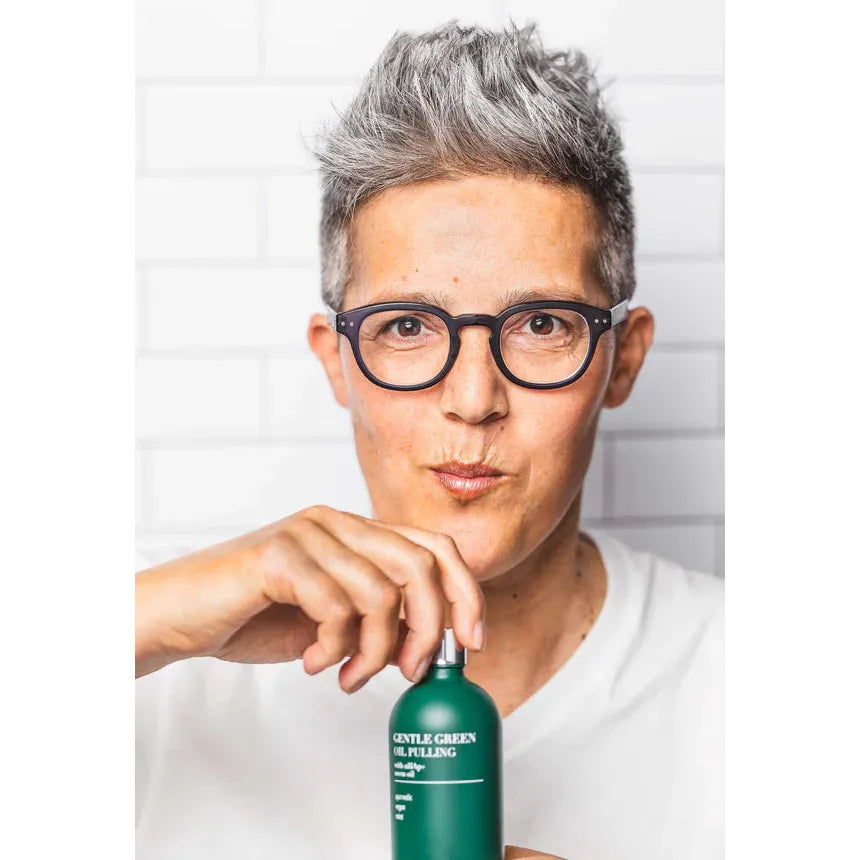 Terra And Co. Gentle Green Oil Pulling
Introducing the next generation of mouthwash. Meet Gentle Green Oil Pulling! An Ayurvedic practice of gently swishing oil in the mouth. Instead of drying alcohol, think mouth rinse supercharged with nano-Hydroxyapatite, a prebiotic, and antioxidants, to strengthen tooth enamel, repair sensitive teeth and improve overal gum health.
Made in small batches, Terra & Co's 
proprietary oil blend balances pH values while nurturing good bacteria for the most sensitive teeth and gums
.
  Always shipped fresh, our oils have a shelf life of 24 months from the fill date listed on the bottom of the bottle.
Formulated with key beneficial ingredients:
nano-hydroxyapatite (nHAp):

 the biocompatible and non-toxic mineral works to reduce sensitivity and remineralize microcavities. Unlike in toothpaste, nHAp is very beneficial if kept longer in the mouth (such as swishing for 2-5 min) and

 

fully beneficial

 

if not rinsed with water. This powerful mineral bonds to the inner tooth surface to stop sensitivity at its source.
Neem Oil: 

t

raditionally known as the 'holy plant" this oil is extracted from the neem plant and seeds. 

Its antibacterial properties prevent bacteria from adhering to

 enamel and turning into plaque.
Hemp Oil: one 

of the 104 compounds that are a part of the cannabis sativa plant and completely THC-free. 

This p

owerful anti-inflammatory oil promotes healthy gums and reduces tooth sensitivity.



Matcha Green Tea: o

ur ceremonial grade powder contains EGCG antioxidants that are three times more potent than regular green tea. Antioxidants work to reduce the growth of the bad bacteria that causes cavities. And NO, matcha will not stain your teeth!
Acacia Senegal Gum:

 

p

lant-based prebiotic to support a thriving population of 'good' bacteria in your mouth. Just like kombucha and kimchi help support your gut health, this prebiotic promotes your overall oral wellbeing. 
Moringa Oil: rich in calcium and phosphorous and naturally antiseptic to help fight infections and abscesses
Peppermint Essential Oil: s

ubtle mint taste 

derived from the flowers and leaves of the peppermint plant for

 long-lasting freshness that is beneficial in reducing biofilm on teeth. 

 
Ingredients
caprylic/capric triglyceride, cannabis sativa seed oil, mentha piperita (peppermint) oil, camellia sinensis leaf oil, tocopherol, cocos nucifera (coconut) oil, melia azadirachta seed oil, polyglyceryl-4 caprate, moringa oleifera seed oil, acacia senegal gum, hydroxyapatite (nano), water