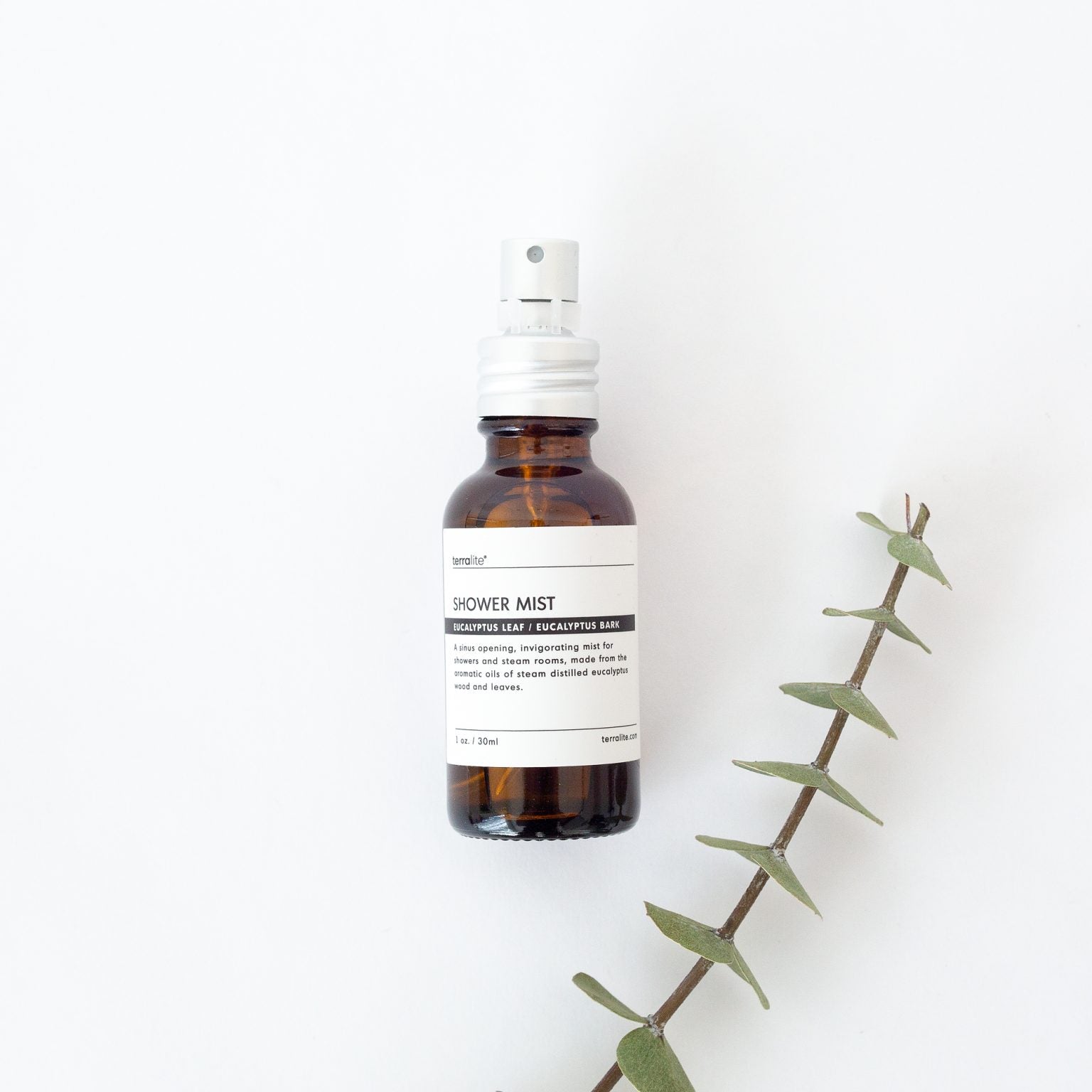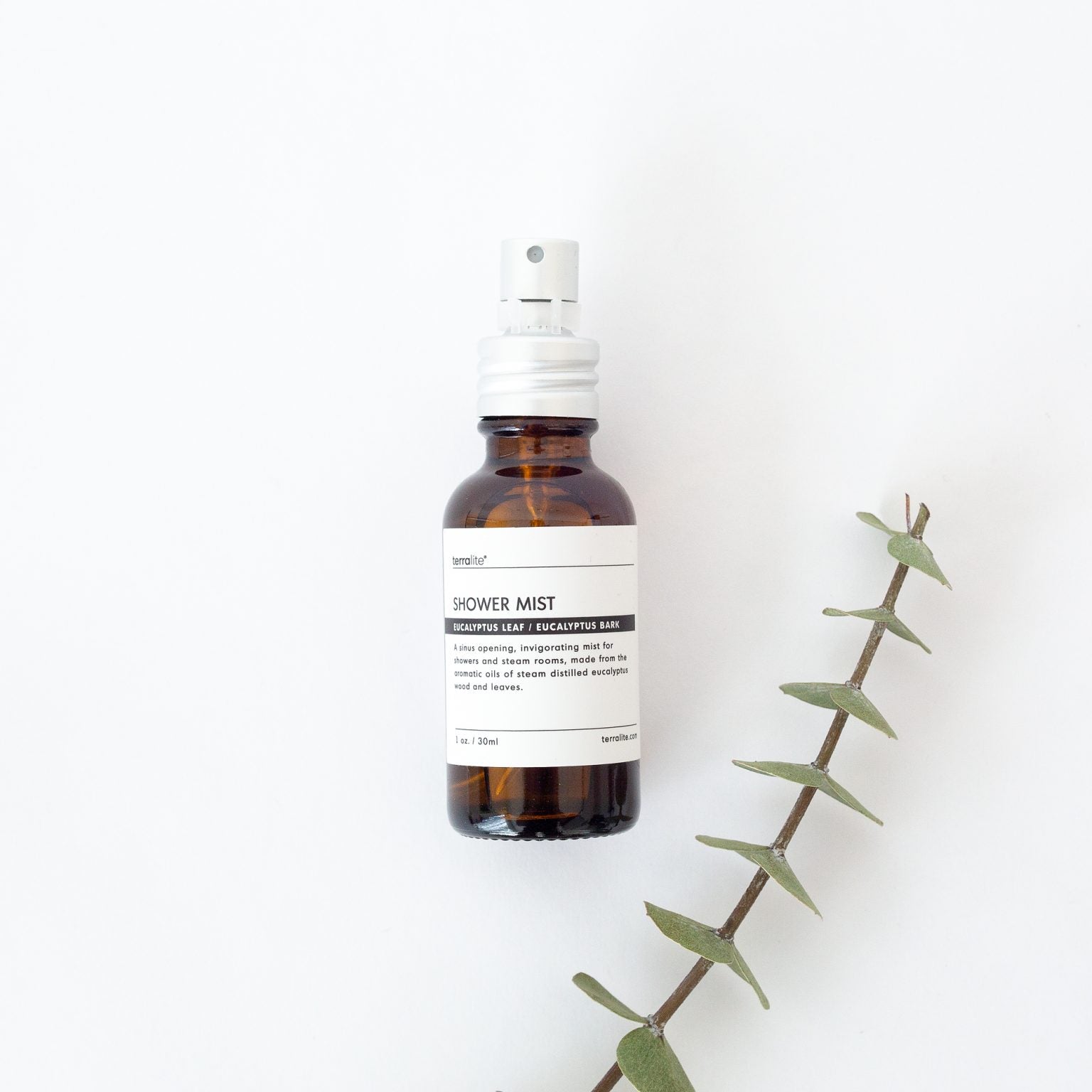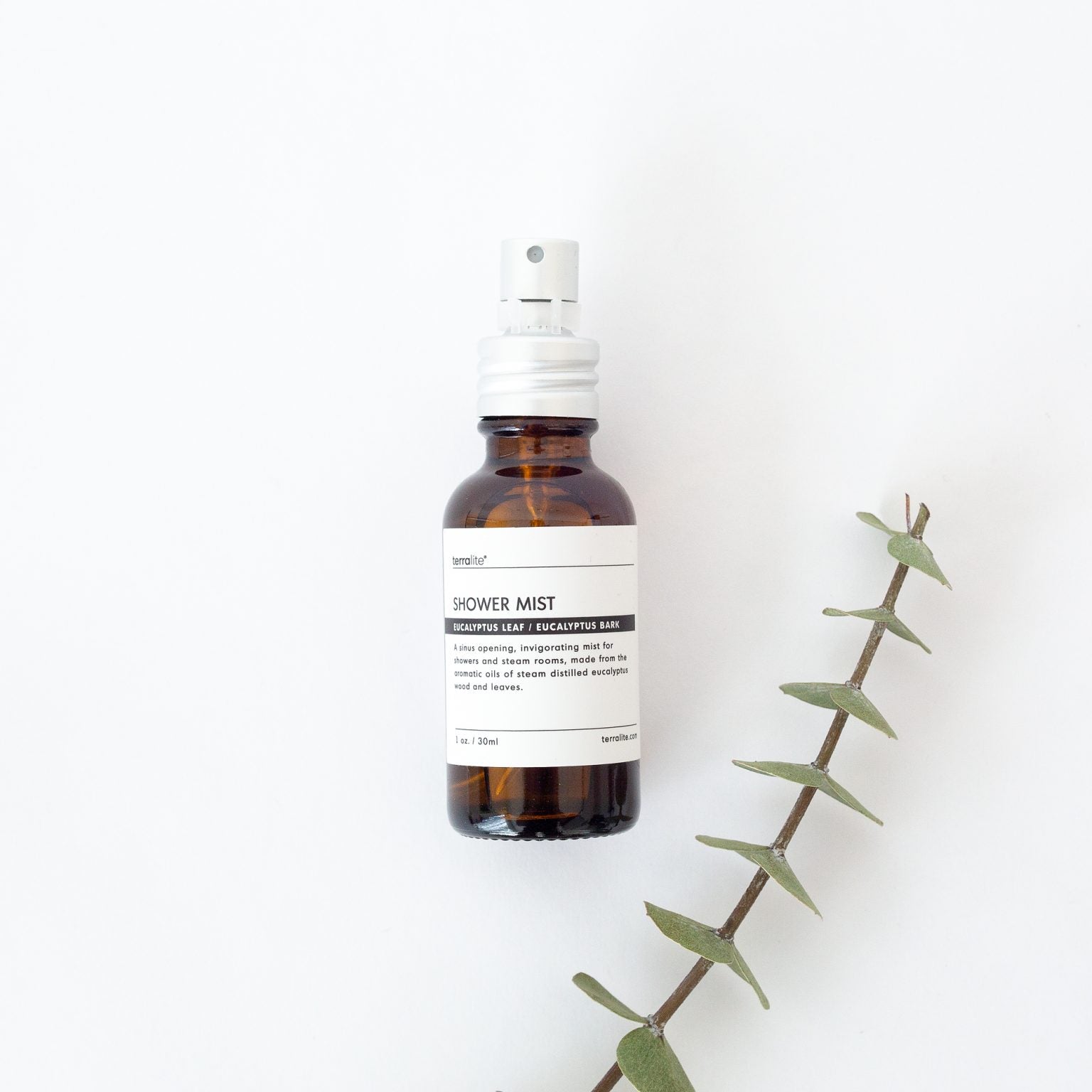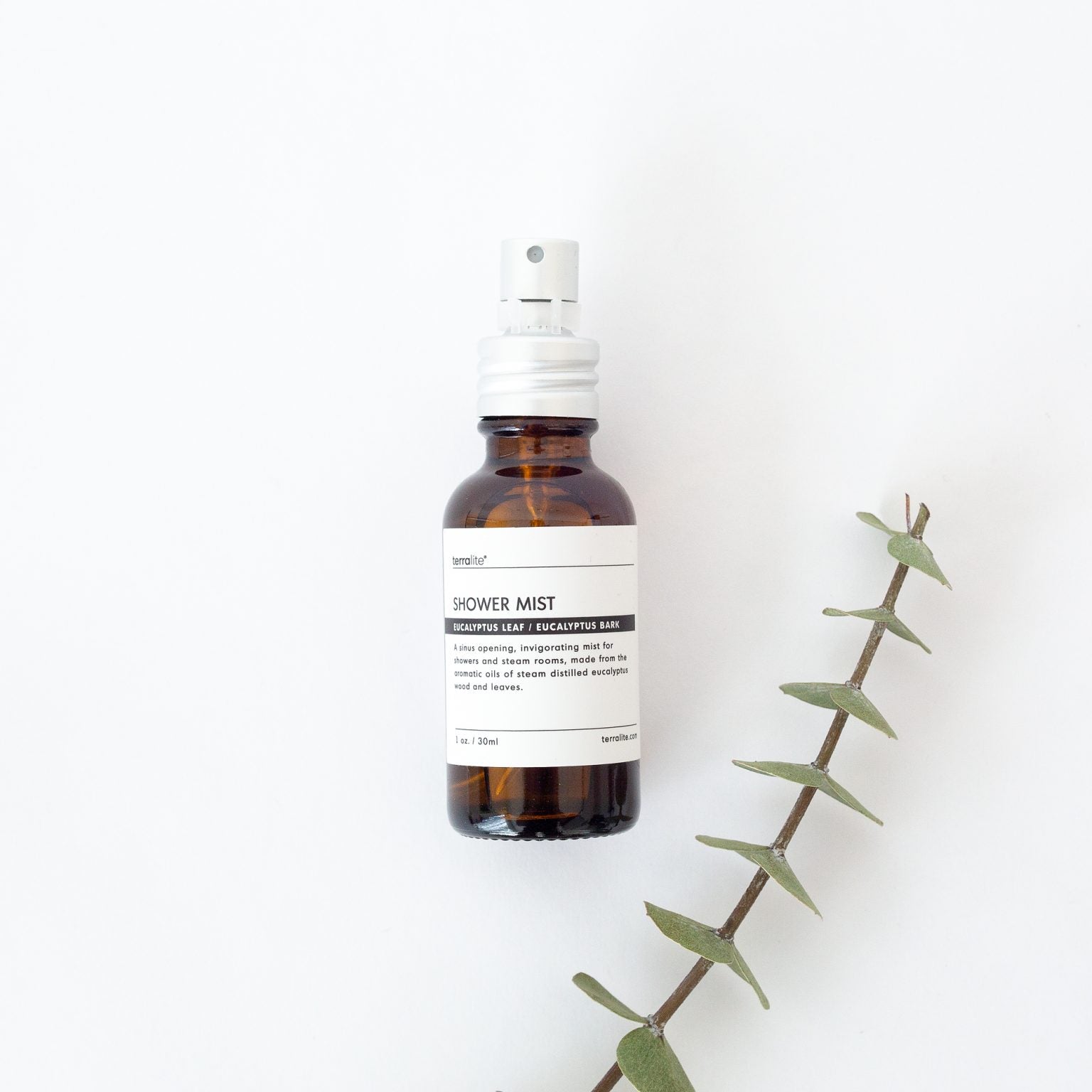 Terralite Eucalyptus Shower Mist
A sinus opening, invigorating mist for showers and steam rooms, made from the aromatic oils of steam distilled organic eucalyptus wood and leaves.
Size: 1 oz amber glass mister


Eucalyptus Essential Oil: Eucalyptus oil has powerful anti-inflammatory properties that open up sinus airways and relieve congestion. Eucalyptus oil also has antibacterial effects on pathogenic bacteria in the respiratory tract as well as in the air.
---
To Use: Mist into the steamy air of your shower or steam room to infuse area with invigorating, head clearing, eucalyptus.
---
Ingredients: Organic Eucalyptus Essential Oil (radiata)