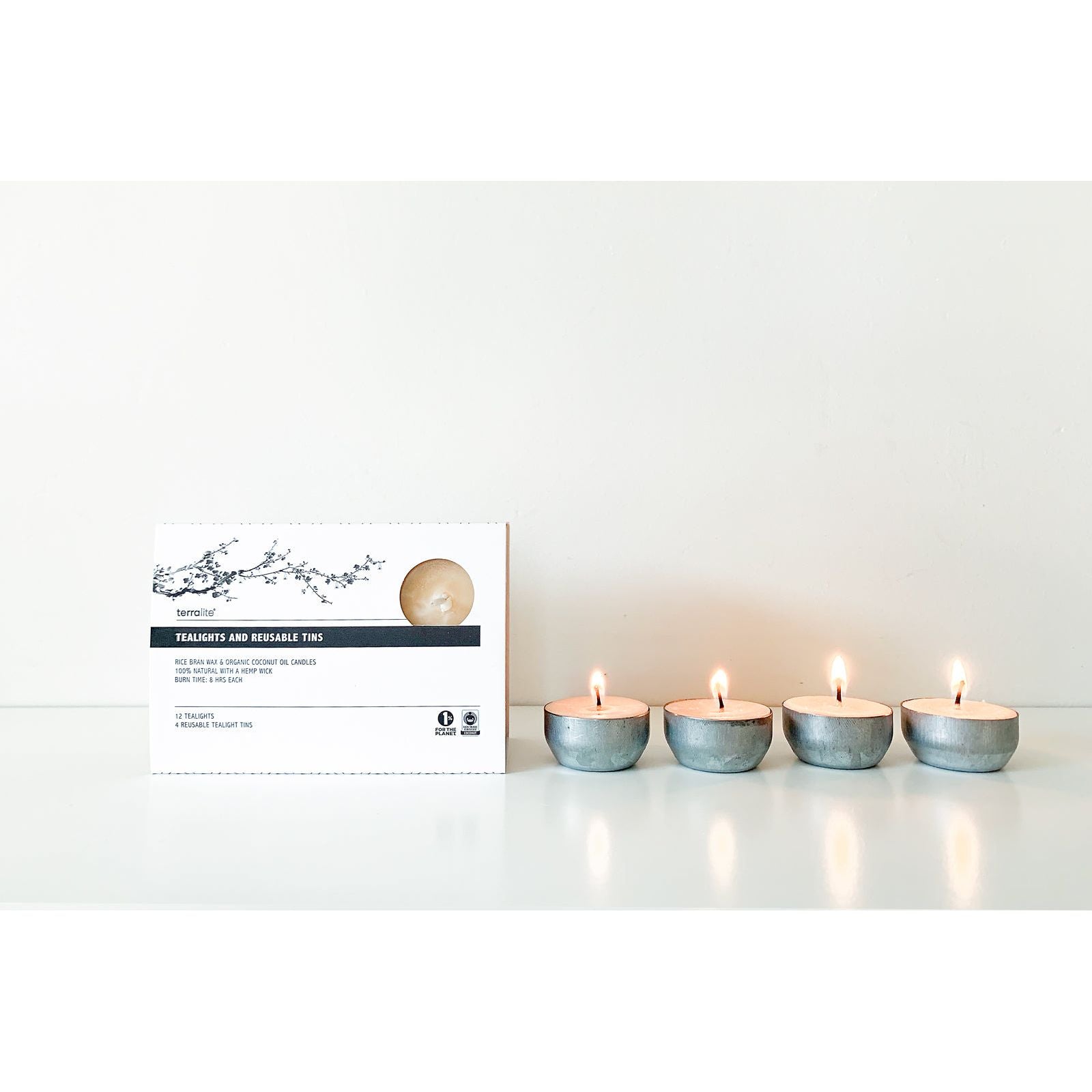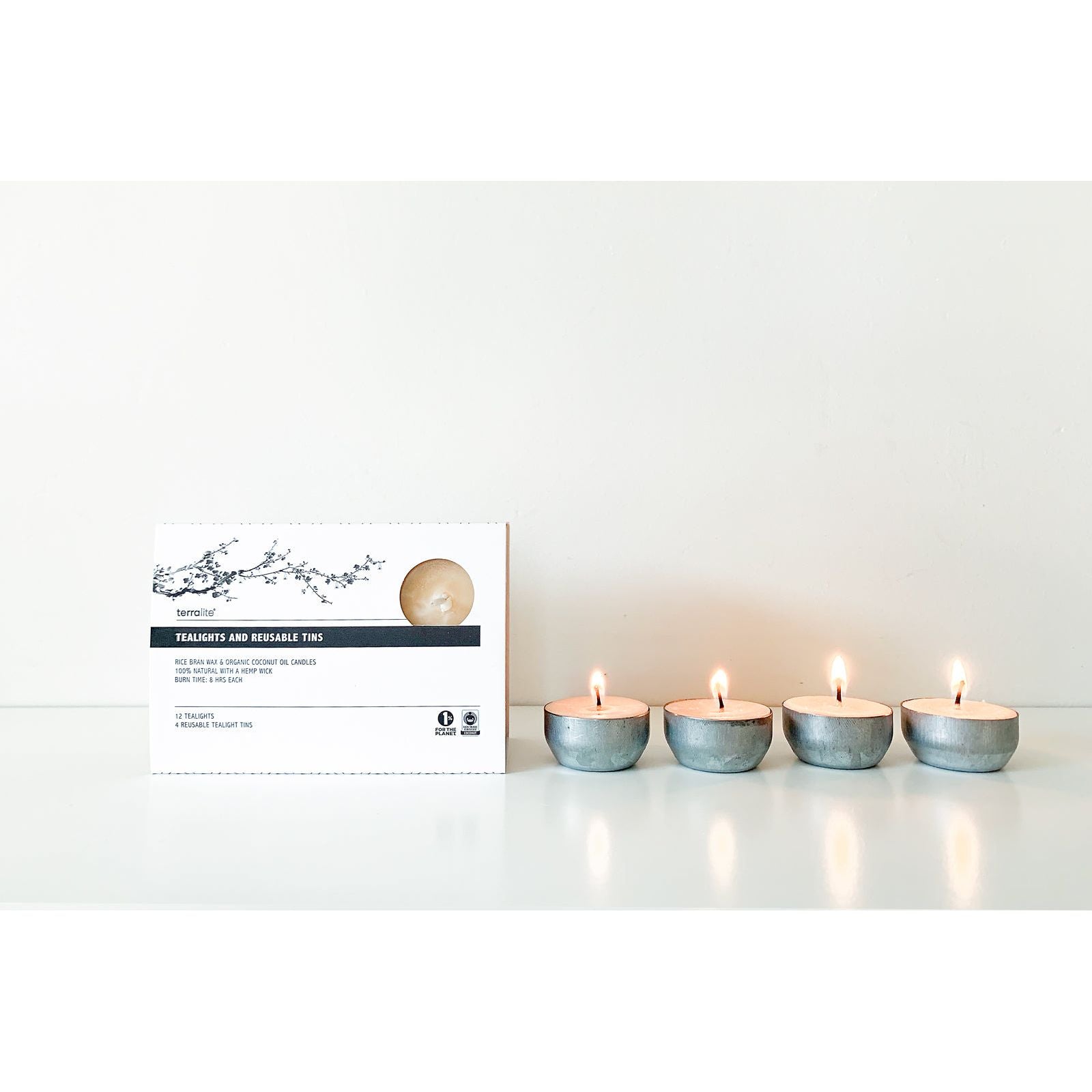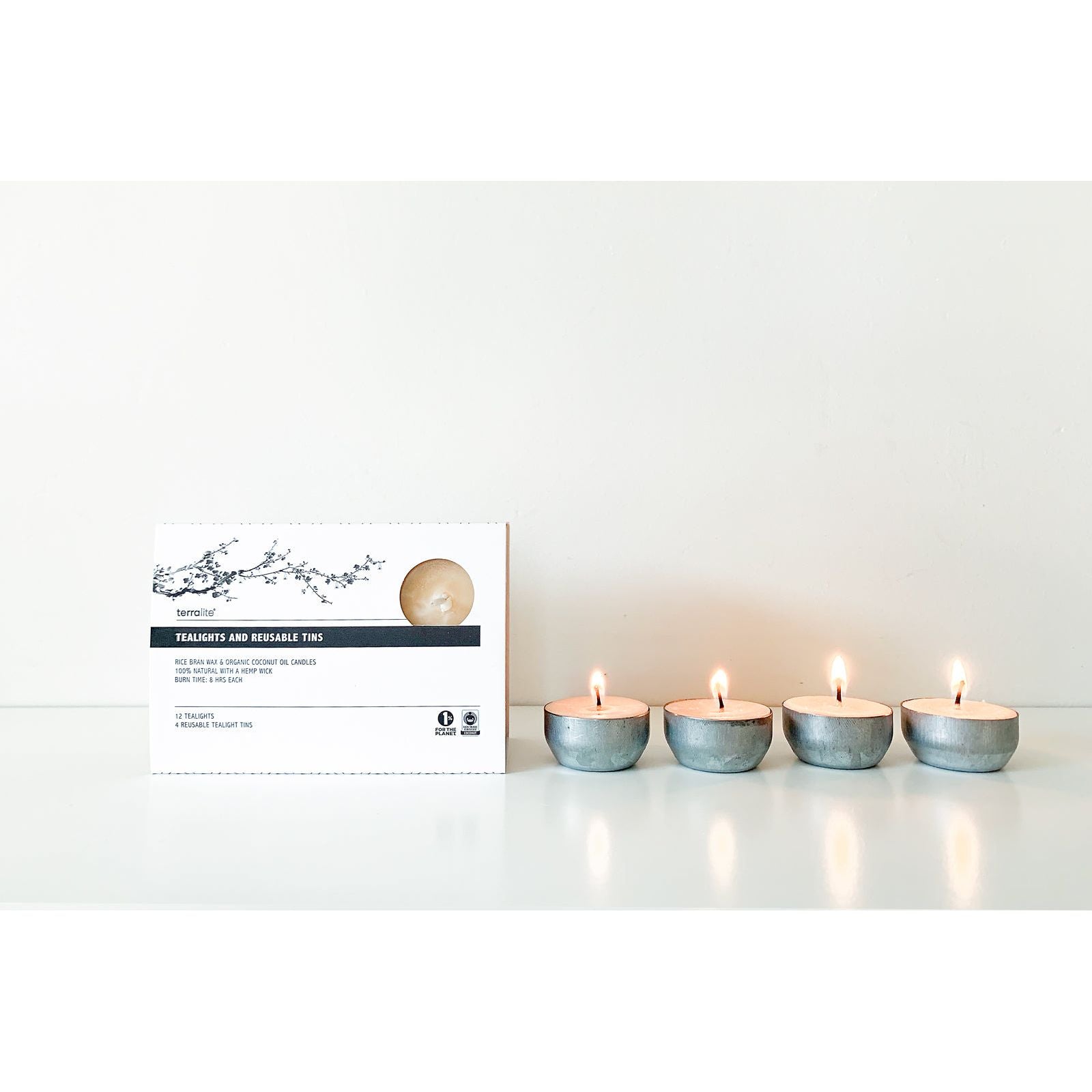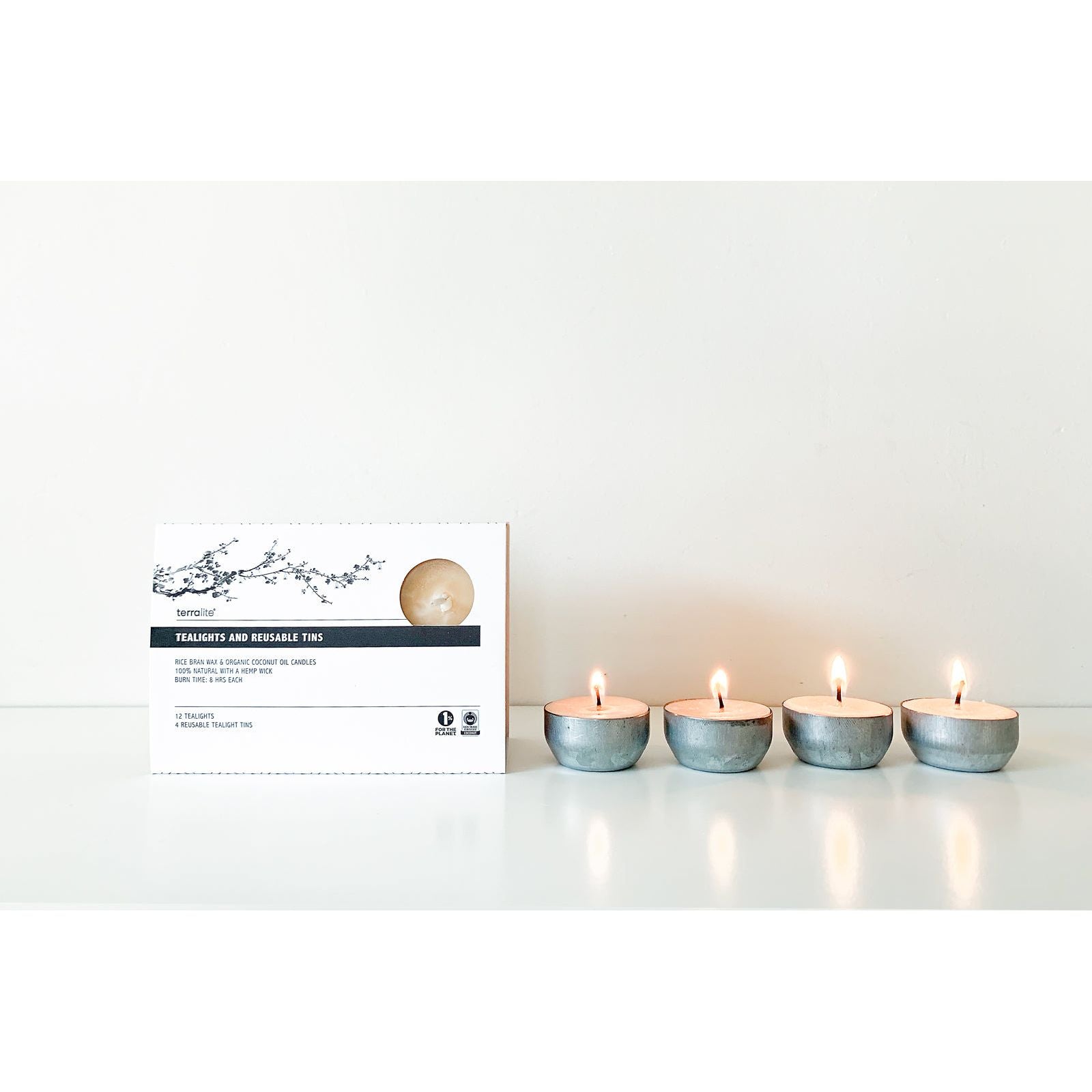 Terralite Tealights And Reusable Tins
Fair Trade tealights made from rice bran wax & organic coconut oil.
This large tealight pack will provide almost a hundred hours of candle light. Each one is poured by hand and designed to burn evenly in our reusable tins. Our tealight tins are made from recycled steel and fit all standard tealight holders. Free of plastics and aluminum, they can be reused for many years for the least impact on our environment.
BURN TIME: 8 hrs/per light
INGREDIENTS: Oryza sativa (Rice Bran Wax), Fair Trade Certified Organic Cocos Nucifera (Coconut Oil), Hemp Wick *contains over 35% Fair Trade ingredients