CYBER MONDAY SALE STARTS NOW! 15% OFF SITEWIDE WITH CODE CYBERMONDAY

Figgy Makeup Application
Consciously Beautiful.
Elevate your appearance for a special occasion or treat yourself to a Figgy pampering session.
Whether it's for a wedding, a formal event, a photoshoot, or just a night out on the town, our professional makeup artist can work their magic to enhance your natural beauty. The process typically begins with a consultation to discuss your preferences and the look you desire, taking into account your skin type, style, and any specific preferences. With our expertise and a carefully selected range of clean beauty products, our makeup artist will artfully apply makeup to create a flawless finish, ensuring that you not only look stunning but also feel comfortable in your skin. Booking a makeup application is more than just a beauty treatment; it's an experience that allows you to feel your best and radiate confidence on your special day.
Makeup Application Service
The Special Occasion

Full Makeup Application (4+ people)

$200/PP
Learn as You Go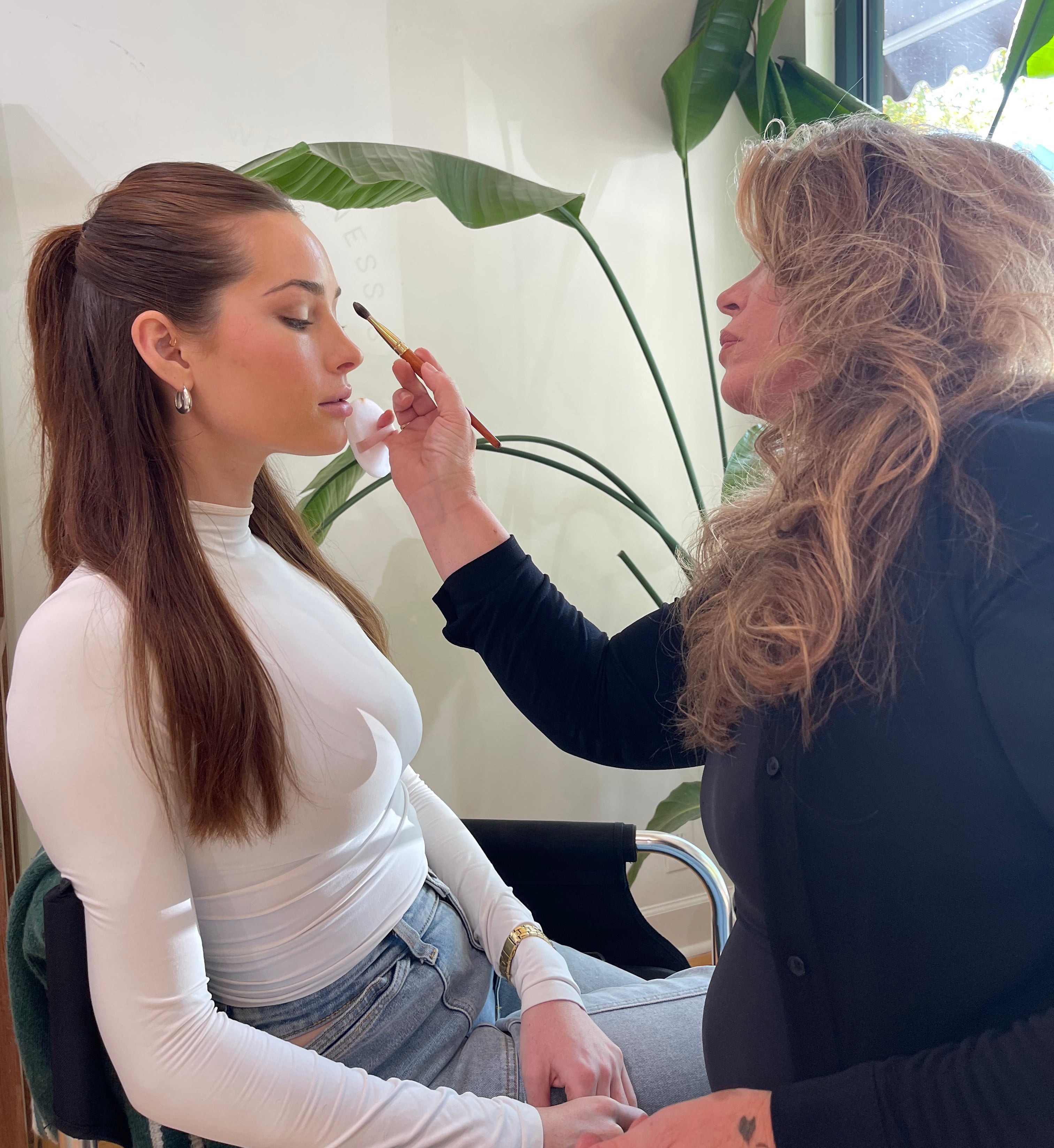 Meet Diane Heller
Diane Heller is an international celebrity makeup artist and licensed cosmetologist. She has received renowned training from makeup schools such as Complexions in London and The Westmore Academy of Cosmetic Arts in Los Angeles under the likes of Marvin Westmore and many notable beauty experts for the screen and theatre.
With decades of experience in blockbuster films and groundbreaking television, Diane has made every customer in her chair feel just as confident and beautiful as a Hollywood star from her immaculate attention to detail and healing hands. Diane has won multiple awards for her exquisite designs at the International Beauty Show and Aesthetics World Expo. You can find her recent work filmed in Wilmington in Paramount's George & Tammy, Good Behavior, and so much more.
Who She's Worked With

Michelle Dockery - Anthony Hopkins - Lauren Ambrose - Rupert Grint - Owen Wilson - Kiefer Sutherland - Rami Malek - Christian Slater - Viola Davis - Theo James - Dakota Fanning - Lin-Manuel Miranda - Phylicia Rashad - Kelly Ripa - Kat Dennings - Jeff Daniels - Lauren Graham - Tessa Thompson - AnnaSophia Robb - Walton Goggins - Ansel Elgort - Chris Tucker - Julia Stiles
Before & After